Testimonials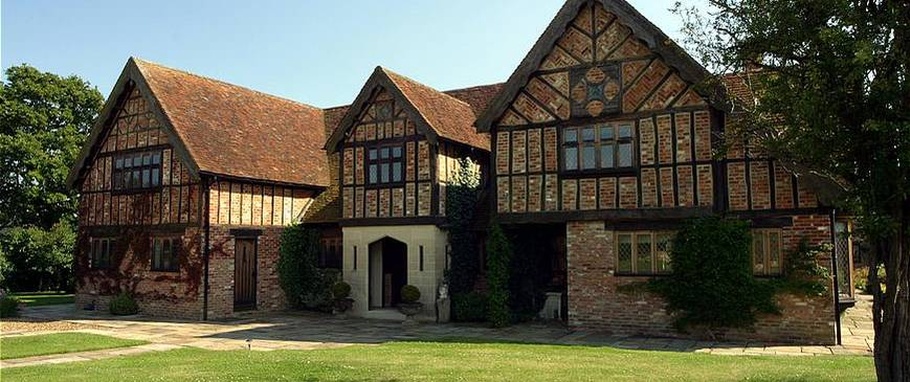 What our customers say...
"We chose Oakmasters because of the design style and the price, which made a big difference. Thank you for our wonderful extension."
Kieron B.
See Kieron's oak framed orangery extension here.
---
"The team at Oakmasters was so easy to work with and we're delighted with the end result. We love it! It's unlikely we'd move, but if we ever did, it would be to design and build our own home and we would definitely consult Oakmasters if we ever took that step."
Carol C.
See Carol's oak framed extension project here.
---
"It was a pleasure to work with Oakmasters to make the Jachin Barn house in Sussex. The oak barn they built was of a very high quality and carefully considered, offering a perfect opportunity to develop it into a family house. The success of the project was recognised with a place on a strong shortlist for Best Oak Frame House at the Build It Awards 2016. We certainly look forward to working with Oakmasters again in future."
Mailen Design Architects
Click here to see the images of the oak barn or here to read the case study.
---
"We always liked the idea of working with local companies.That's why we approached Oakmasters to build our oak barn. We've known them for years now and I trust them to do a great job. We did not want to build the original barn as cheaply as possible. On the contrary, we wanted high spec, chunky frame with beautiful finish, to show off the quality of craftsmanship."
Rob & Jo G.
Rob & Jo's house was shortlisted in the Best Oak Framed Home category at the Built It Awards 2016. Click here to see the images of the oak barn or here to read the case study.
---
"The building went fantastically well, thank you! We love living in it. We particularly love all the oak features, which really make the difference." 
Helen T.
---
"It was very exciting to finally move in and live the dream.  The master suite is my favourite room. It really has the best views. I'm very happy and would recommend the company any time."
Peter C.
Click here to see the gallery and here to read the full case study.
---
"Oakmasters were able to respond well to the changing requirements imposed upon us during the planning process, revising their design accordingly. During the detail design stage it was important that a good working relationship was established between ourselves and the Oakmasters design team, enabling us to integrate the oak structure into the overall design drawings."
Robinson Waters Architects
Click here to read the full article. 
---
"Oakmasters were definitely the right people for the project and we have already recommended Oakmasters to a neighbour. We are so pleased with our new dining room. It has become the real heart of the family."
Susie K.
Click here to see the gallery and here to see the case study.
---
"It was very easy to work with the team at Oakmasters. Everything ran smoothly and there were no problems during the process. Everything arrived in kit form, which was then erected by our friendly builder."
David and Doreen P.
David and Doreen's house was shortlisted for the Build It Awards 2015 in the Best Oak Framed Home category and featured in Build It Magazine in April 2016. Click here to see the gallery and here to see the case study.
---
"During the 6 months of working with Oakmasters, we didn't have any fears that we had made the wrong decision. They left the site very clean and tidy at the end of each day and everything came together as planned."
Barry V.
Click here to read the full case study.
---
"The customer service throughout the process of design, manufacture and delivery was outstanding. Oakmasters were also on hand and very happy and willing to assist with any technical questions as we erected the frame ourselves."
Gary P.
Click here to read the full case study.
---

" A quick email to say just how delighted we are with the finished effect that the oak creates. The colouring and cut of the oak is superb and it looks absolutely stunning.  We are delighted that we chose Oakmasters, not only is your product first class, your service too is outstanding, you have been a pleasure to deal with you and we would recommend you highly. Do let me know if you would like a testimonial."

Jenny T.
Click here to read the full case study.
---
"Without Oakmasters on the project team, I couldn't have done it. As, apart from visiting some houses and hotels in the UK with oak features, I didn't really know much about oak." 
David H-J.

Click here to see the gallery.
---
"I want to thank you for a fantastic service. I will be highly recommending your company.
If any of your clients need confirmation of how good Oakmasters is, please do not hesitate to send them over to me."
Steve H.
---
"We are very pleased with the final result and the construction team were excellent."
Jeremy C.
---
"We are delighted with the trusses and oak that Oakmasters supplied and have received a great many compliments of how wonderful they look." 
Dale W Lui, LK2 Architects Ltd + LK2 Sports & Education LLP 
---
"....We are very, very happy with it!! Some of the local magazines will be doing a piece on it...I will be sure to list Oakmasters as the supplier …
You and everyone at Oakmasters were wonderful to work with and we appreciate all you did to make our project turn out just the way we wanted…"
Kevin B.
---
"Thank you for sorting out so promptly our oak feature timbers that arrived..
The timbers are perfect and are exactly what we wanted. We are both very please with the service and product from Oakmasters. We are looking forward to putting them up to complete our house.
Many thanks again"
Tom R.
---
"Thanks for everything guys. Its been a pleasure to do business with Oakmasters..."
Chris S.
---
"Just thought that you would like to see how good your beam looks in my house. I am thrilled with it. Please pass on my thanks to your craftsmen."

Peter B.