Oak porches range from simple, open or glazed sheltered entrance ways, to grand welcome porch foyer areas that blur the boundary between inside and outside spaces.
What makes Oakmasters' oak porches stand out?
Our experience in working with oak spans over thirty years and we can proudly say that we create some of the finest oak porches available. Our meticulous attention to detail is what sets our oak porches apart. Our oak porch kits are made with great precision, using state of the art machinery. making them easy to install. We check each beam with great care, before dispatching the porch kit to your site. We manufacture oak framed porches exactly to your requirements, with a planed finish, to take off the saw marks and smooth over the rough edges of beams.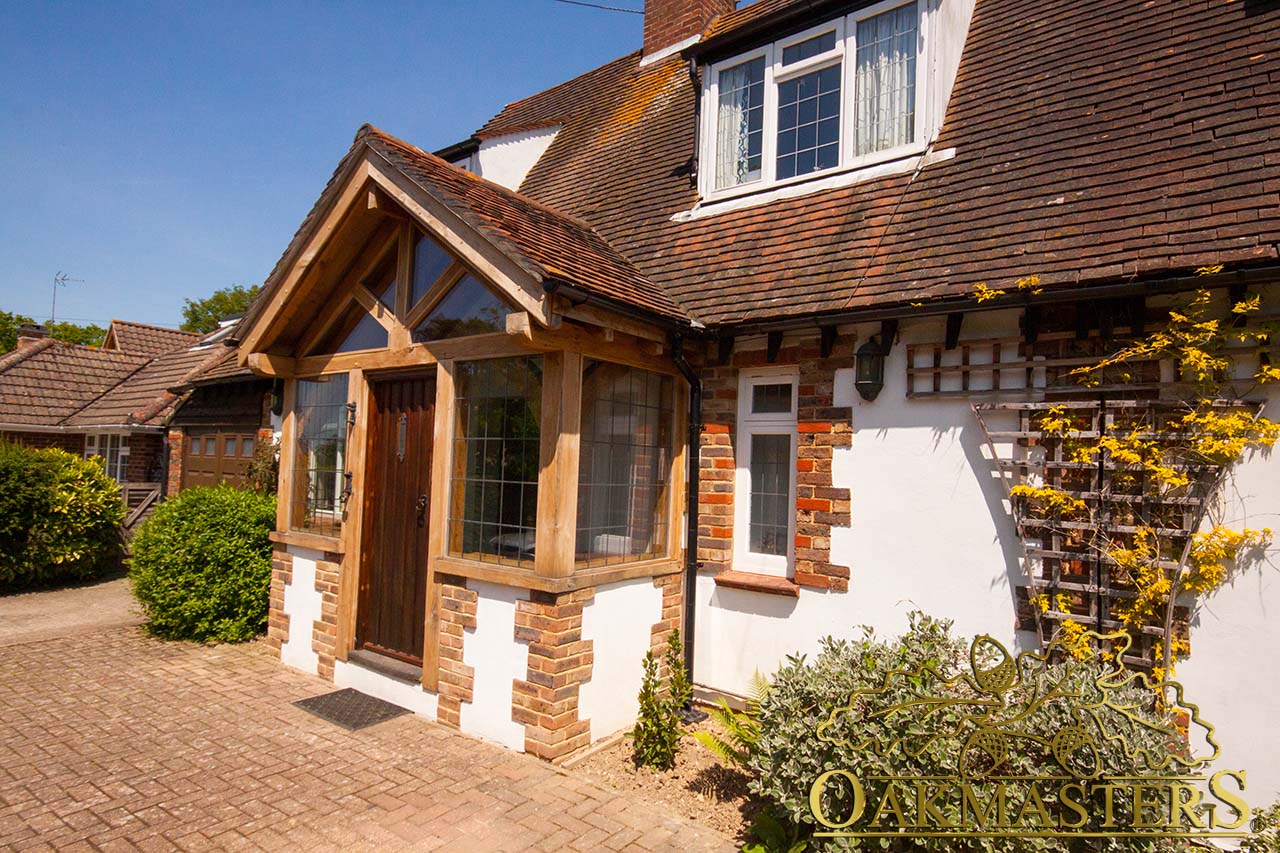 Where do I start with my oak porch?
Choose from our range of oak porch designs and features, or treat these as a basis on which to develop your own ideas for a bespoke oak porch. The porch will require specialist 3D design and structural calculations before we make it, but we can give you a rough estimate of the cost prior to you going ahead with the designs.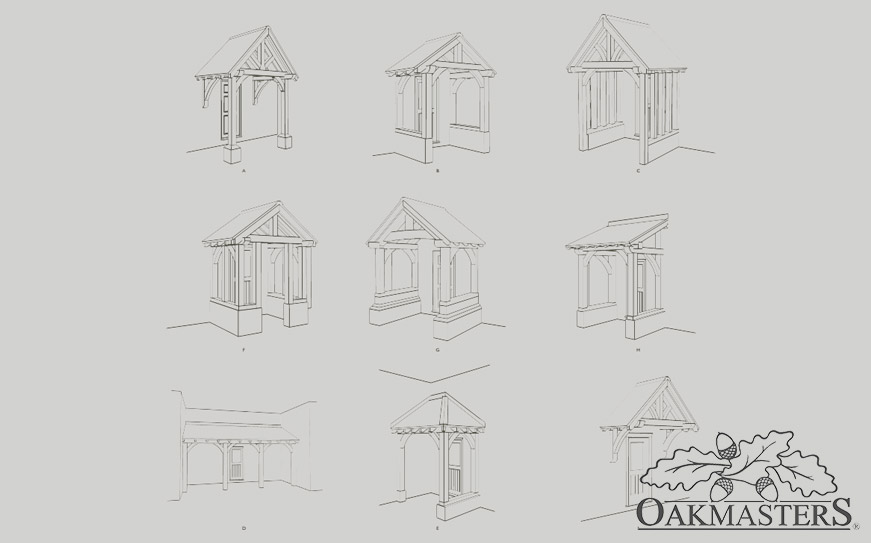 Take these three simple steps:
Pick one of our most popular oak porch designs or sketch your own ideas
Decide on the dimensions of your porch using our guide below. Chat to your builder or to us if you are unsure about anything.
Call us to discuss your oak porch, send us your sketches to get a quote.
We will put your in touch with specialist designers and engineers, skilled at producing 3D designs based on your sketches before you commit to buying. Once you are happy with price and design for your porch, you can place an order directly with us, while the designer sends us production designs for us to use.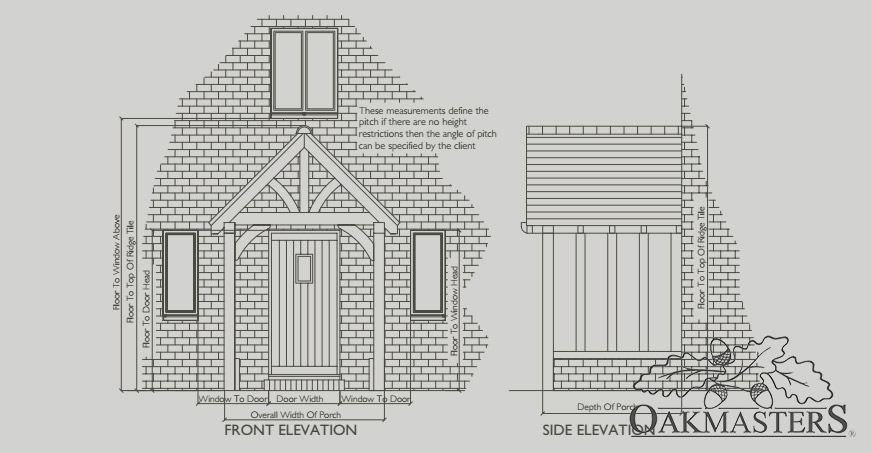 Oak porch supply services
Our porches are designed and made as oak porch kits, supplied ready for your local contractor to install. The assembly of an Oakmasters oak porch is a fairly simple procedure, since the oak porch components are produced with all the joints pre-cut and all components marked up for easy assembly. We supply the complete oak porch frame, including oak pegs for self assembly. For other fixings, bricks or tiles, contact your local builders merchant.