Setting New Year's Resolutions… for your home!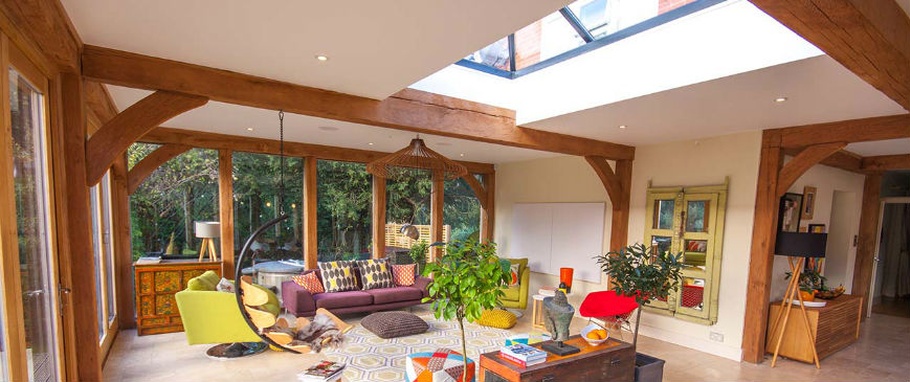 Leaving 2014 behind, we're excited about what may be in store for us in 2015. However, it's also that time of year again, when many of us enjoy reflecting on the 12 months that have passed by and making improvements, setting ambitions and creating goals for the months that lay ahead.
Some of the more popular resolutions include trying to get fitter and eating healthier, aiming to spend more time with family and friends, planning a trip or considering changing jobs. However, why not set New Year's Resolutions for your home too?
There are many different resolutions you could set. So, after thinking about some of our own goals, we've come up with our top 4, which you may want to consider for your own home:
1. Make more space
One of the best ways to make more space within your home is to clear out the clutter that can pile up over the years. Have a fresh start and spend some time sorting everything out, working from room to room and removing anything you don't use or like. If you're still looking for more space, consider opening up your rooms for a more modern, open plan living area. Take a look at our list of things you need to consider first though, before knocking down any walls. Alternatively, you could add an extension onto your home, such as a sun room. This can help give you more space, add lots of extra natural light and is perfect to use all year round. This can be a big decision, so take a look at our advice on building a sun room before you start.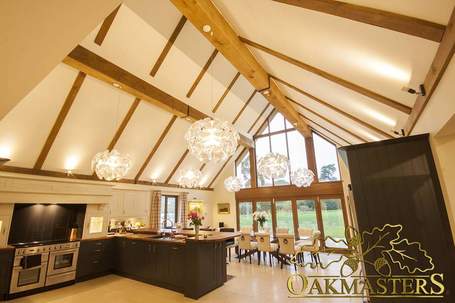 2. Add value to your home
If you're looking to sell your home in the future, increase the value of your property and get the most you can out of the sale. Even if you're not looking to move, these changes could not only add value, but also make it a more comfortable and enjoyable place to live. If you add this to your resolution list, take a look at our recent blog for some help, with 4 top suggestions for adding value to your home.
3. Enjoy more comfortable living
Houses should be more than just a location to sleep and eat in. In 2015, make your home a beautiful retreat by adding some comfortable finishing touches, from cushions, rugs and throws. Or, why not add statement pieces to transform the look of your room, such as a rustic dining table so you can relax with friends, or enjoy a family gathering. Discover more helpful tips in our blog on making your house a home.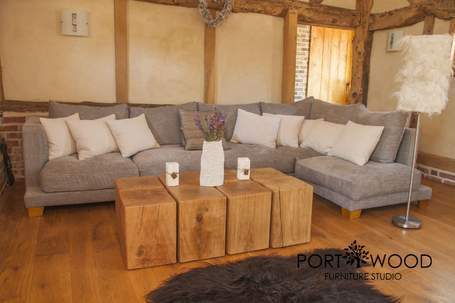 4. Make your home more environmentally friendly
Set your goal to be more eco-friendly, starting with your home. You may even see a reduction in your energy bills too! Start by making small changes, such as switching off lights when you leave a room and using less water. Or, for longer-term eco-friendly solutions, consider triple glazing, extra insulation, condensing boiler, remote controlled thermostats and renewable technologies such as solar panels. If you're planning on self building, or adding an extension, consider using sustainably sourced oak, which is an eco-friendly option. If you're interested in being greener this year, take a look at our recent environmental blog for some help.
Although around 48% of people set New Year's Resolutions, only 8% are said to stick with them. Make sure you carry out your home resolutions this year! Break your goals down and set time scales for when you want each stage to be completed by. Take a look at our website, where we have lots of inspiration to help you get started on your 2015 home updates.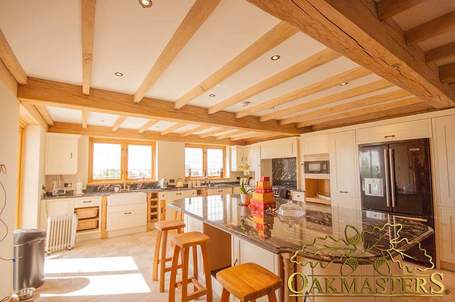 If you have any questions or want some advice on building or oak features, please don't hesitate to get in touch. We're here to help! Call our friendly team at Oakmasters on 01444 455 455.
Or, if you want to add some stunning, luxury finishing pieces, take a look at our partner brand, Port Wood Furniture Studio. You'll find an eclectic collection of furniture and accessories, designed to bring artistry and natural glamour to your home.
Tags:
&
advice
help