Why choose an oak garden room over a glass conservatory?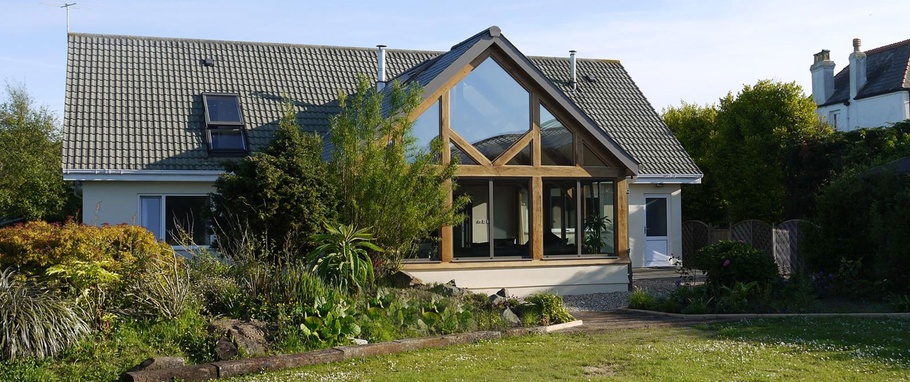 Let's start by addressing the most important benefit of choosing an Oakmasters oak garden room.  Quite simply, it's the roof. 
Your oak garden room (sometimes referred to as an oak sunroom or oak orangery) will have a solid, fully tiled roof as opposed to a fully glazed roof, which you'd find on a glass conservatory. And this one factor is why your oak frame investment becomes an invaluable addition to your home, both in terms of use ability and adding value to your home.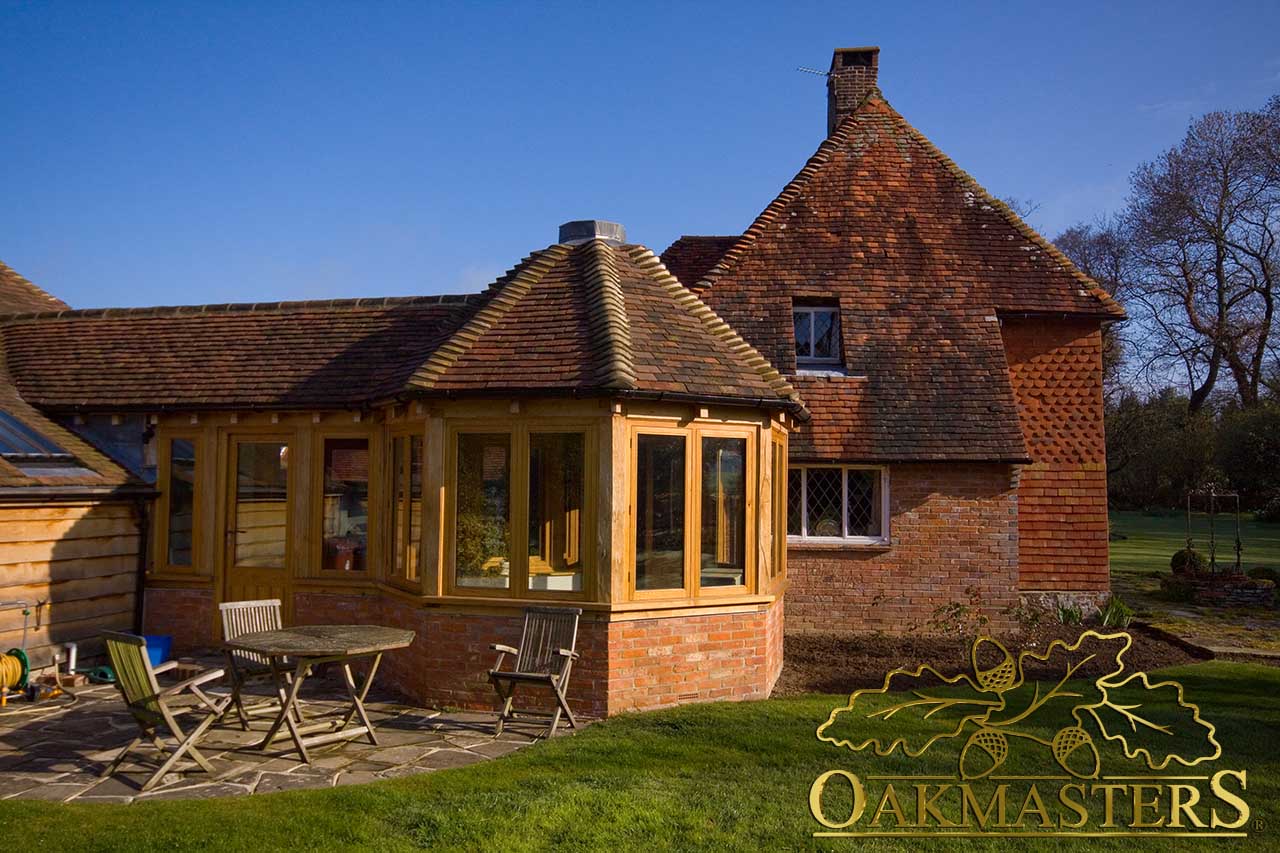 The advantages of having an oak frame garden room with a solid roof are immeasurable.  You won't be faced with the necessity to purchase costly inefficient heaters in the winter to compensate for losing all your heat through the glass roof (not forgetting, of course, that you'll only have one solid wall to site a radiator on if you choose a glass conservatory); you won't need to go to the expense of installing costly ceiling blinds to cool the "greenhouse" effect that a glass conservatory often creates; and from a practical point of view,  you won't need to spend endless hours perched precariously on top of a ladder trying to remove garden debris, moss or, worse still, bird droppings from your roof which, let's face it, no one wants to see whilst relaxing over a glass of Pimm's!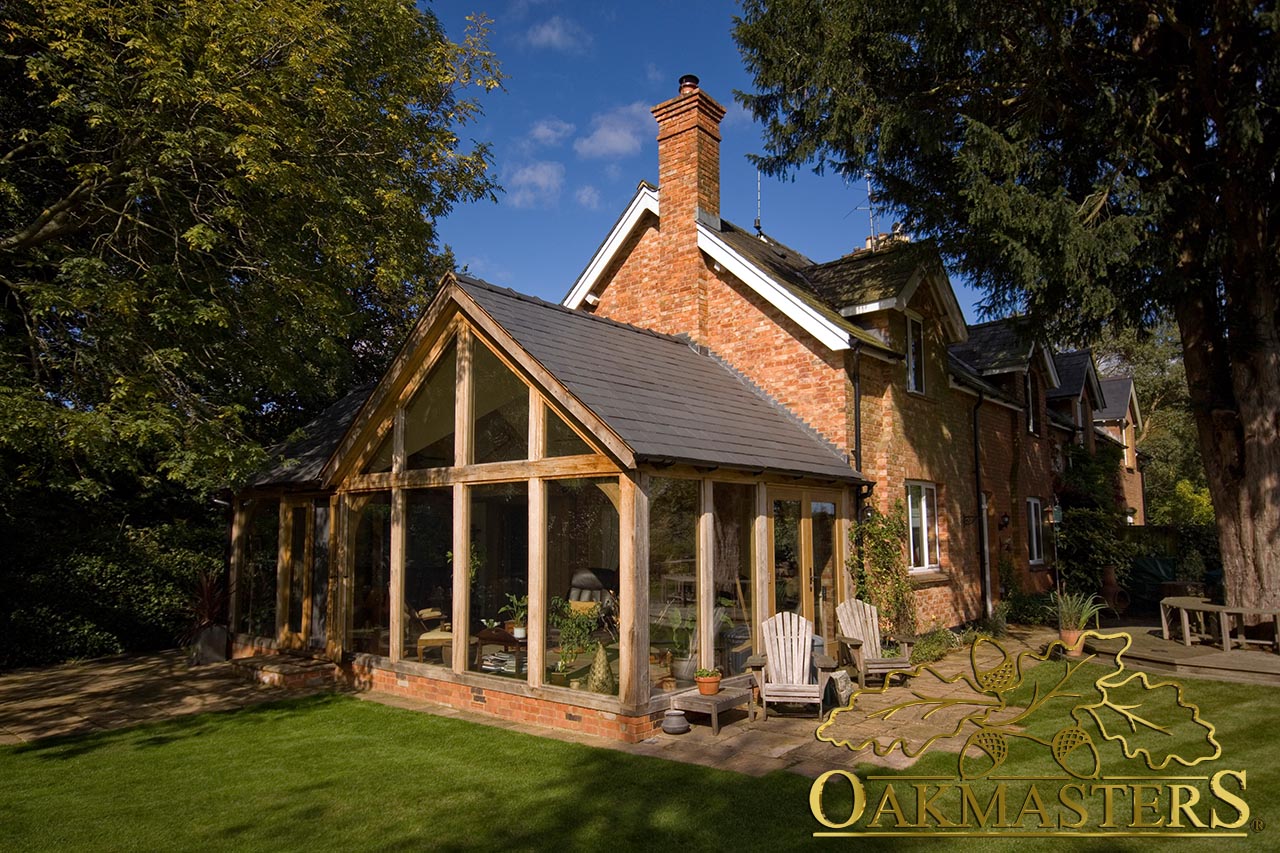 Oak garden rooms
Oakmasters oak garden rooms offer a range of diversity when it comes to their interiors too.  Apart from the stunning oak vaulted ceilings that you will find in our design, typically the frame will sit on a short brick wall which provides the perfect backdrop to mount radiators or position furniture against. From the outside looking in, you won't have to endure the unsightly view of backs of chairs or seemingly endless cables stretched across the floor as you would see in a glass conservatory.  We can also design deep oak windowsills, which provide the perfect platform to display photos, plants and lamps, all enabling this room to really feel like an extension of your home rather than an un-matching glass add on.  In addition, we can part brick an internal side wall,  so that you may site a wood burning stove, which will provide more than enough warmth during the winter months allowing you to cuddle up in front of the fire whilst enjoying the views of your winter garden.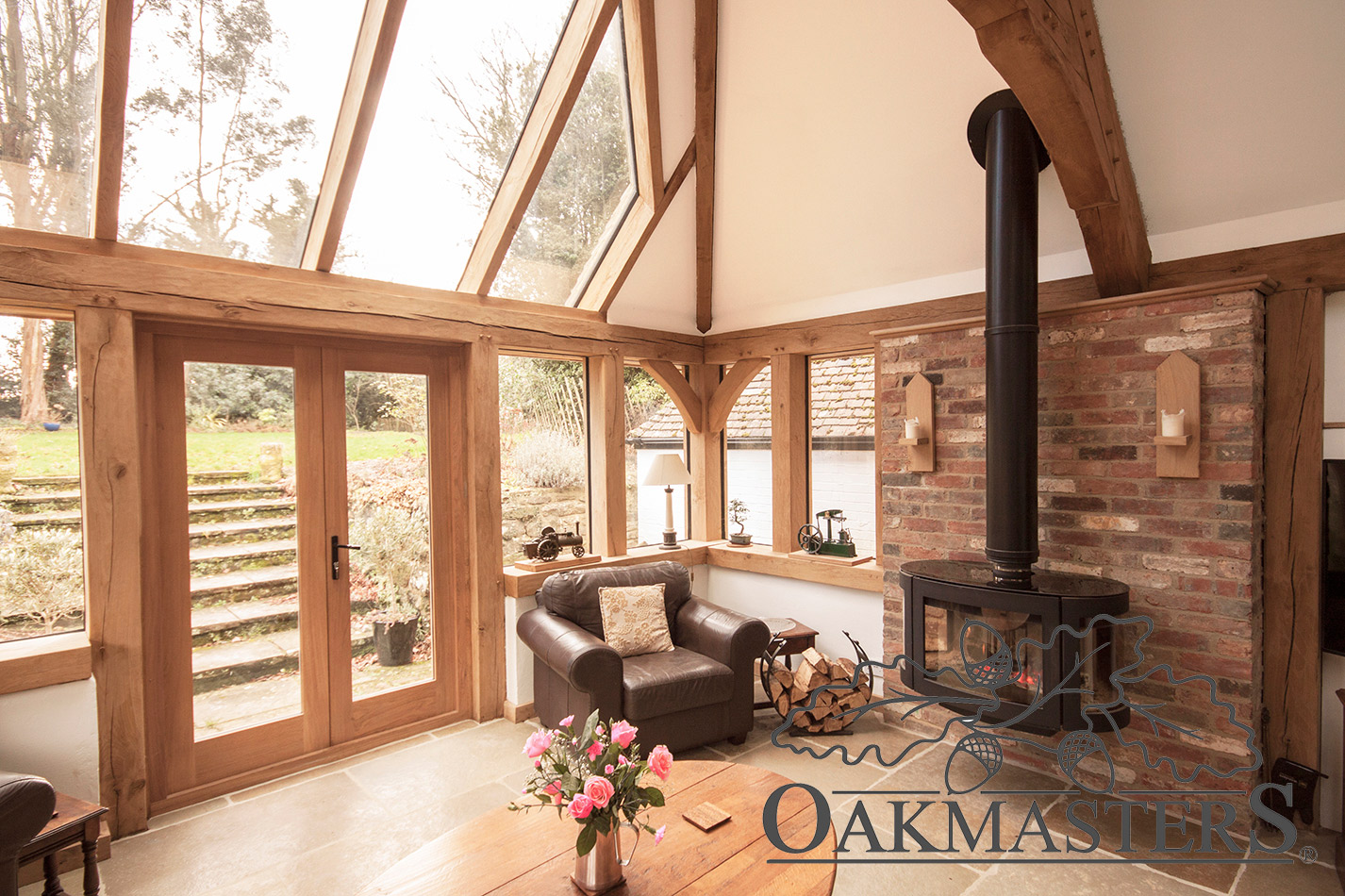 Perhaps the most important benefit of a garden room is the open plan aspect. Unlike conservatories, garden rooms are thermally more efficient and therefore can be connected to the house through a large opening in the wall, seamlessly extending your existing living space.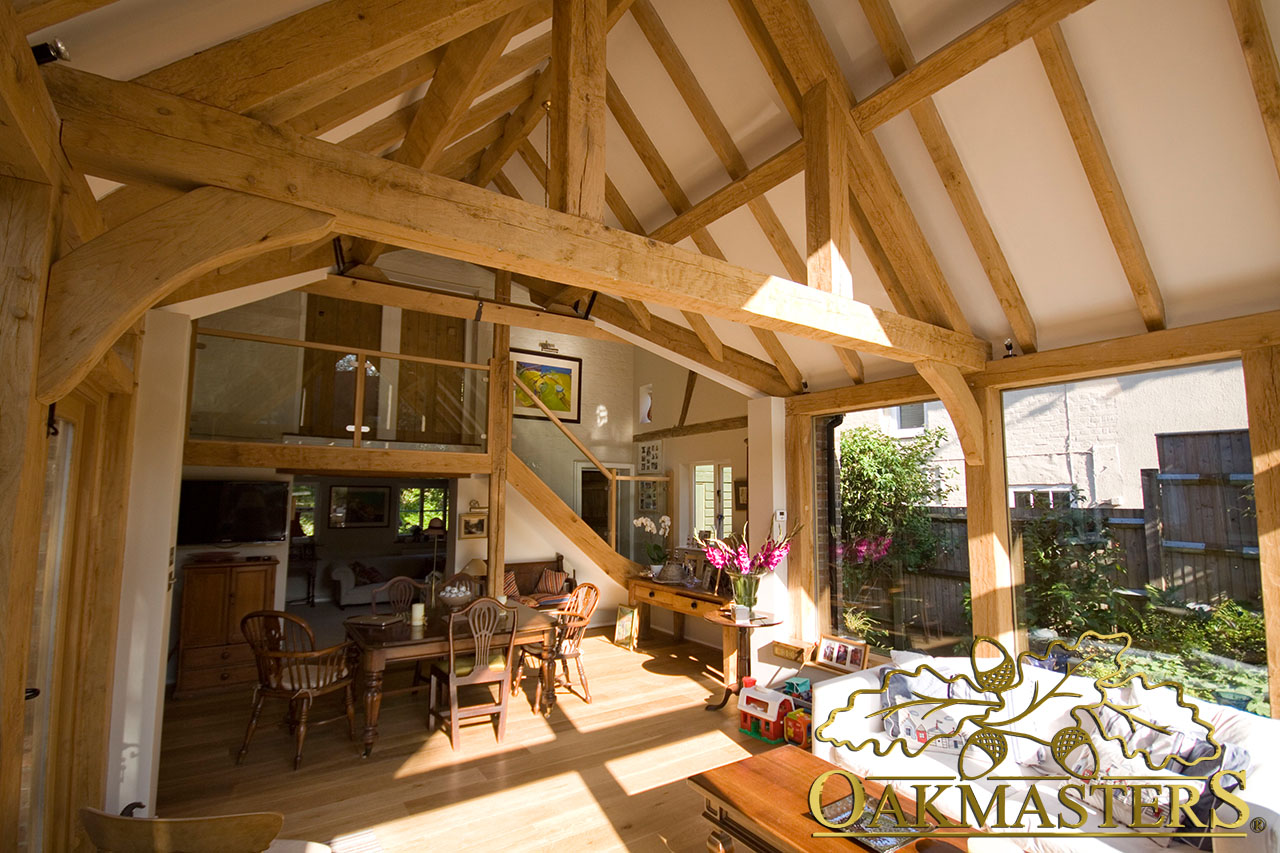 Oak orangeries
Oakmasters oak orangeries are ideal if you are restricted on the external height of your extension, maybe because you don't want to obscure the view from your first-floor windows.  You will still be graced with the spectacular oak truss ceiling, but we will use flat top oak trusses, giving a partially vaulted ceiling appearance in order to keep the ceiling height lower.  A glass lantern in the centre of the roof makes for a superb addition in these extensions, allowing some additional natural light to flood in. We now offer a choice of oak or aluminium frame lanterns.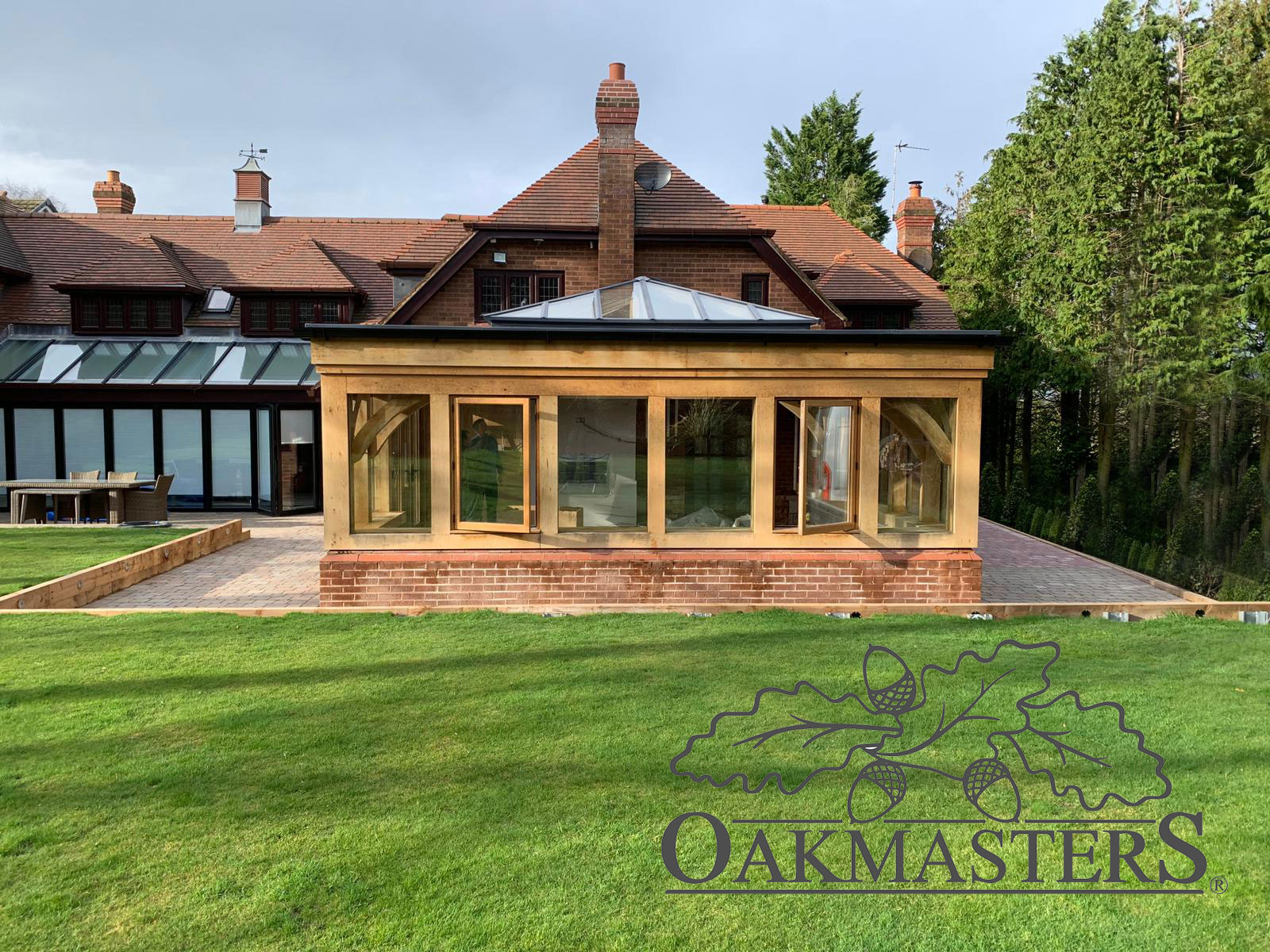 Oak link buildings
If you're thinking of linking your house to an external building, then an Oakmasters oak link building provides the perfect connection.  Usually glazed on one or two sides with a breathtaking vaulted oak ceiling, these rooms will provide you with an impressive walkway to your new living space, whilst creating an additional room which can be used and enjoyed throughout the year.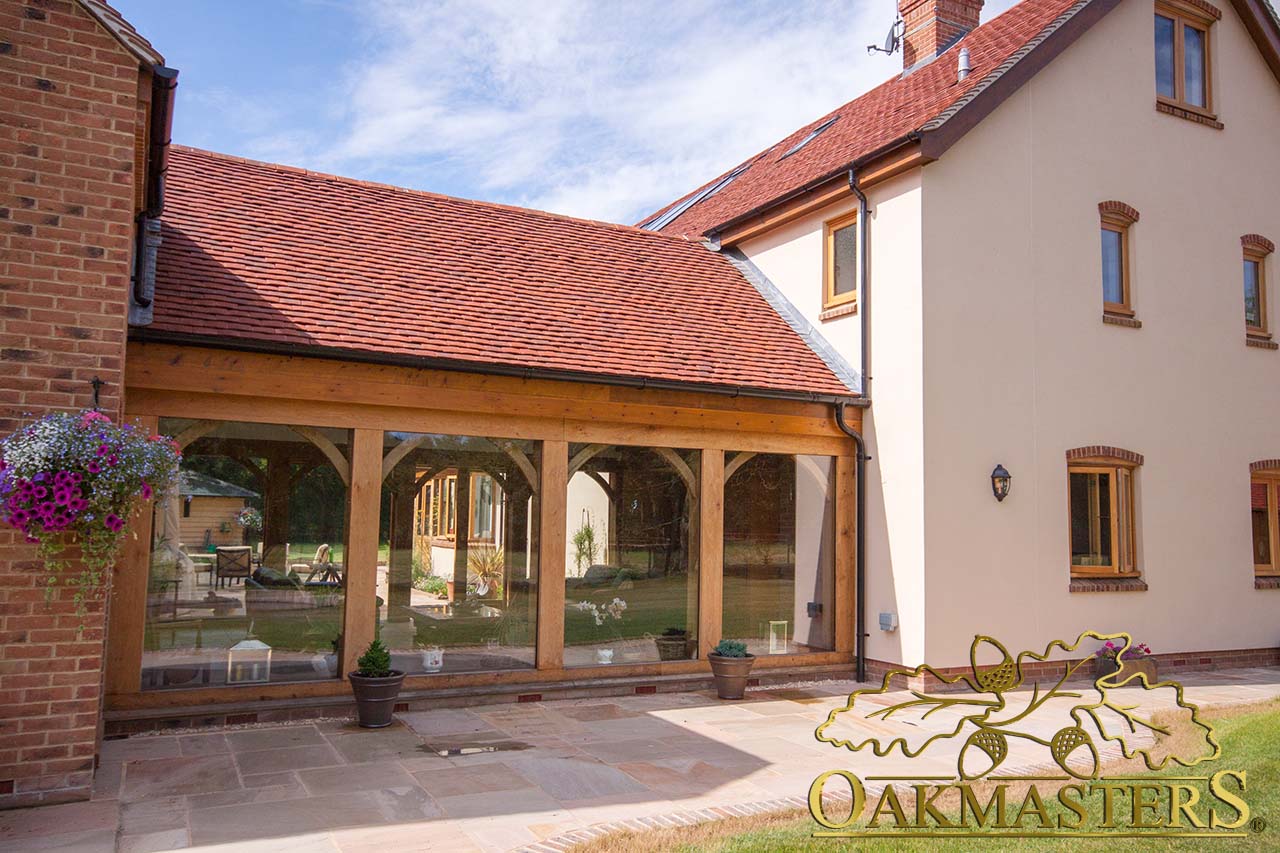 The benefits of investing in an Oakmasters oak frame garden room, orangery or sunroom are quite simply immeasurable, when comparing these stunning buildings to a glass conservatory.  You will have created a truly beautiful and impressive extension to your home, which will stand the test of time and most certainly become your new favourite place to chill out with your friends and family.
Contact us for an informal chat or a no obligation estimate. We provide full architectural and planning service too, and you will find plenty of inspiration from our previous projects in our gallery.


Tags:
building with oak
encapsulated glazing system
extension
garden rooms & conservatories
help and advice
oak extensions
oak roofs & trusses