Make the most of your home with open plan living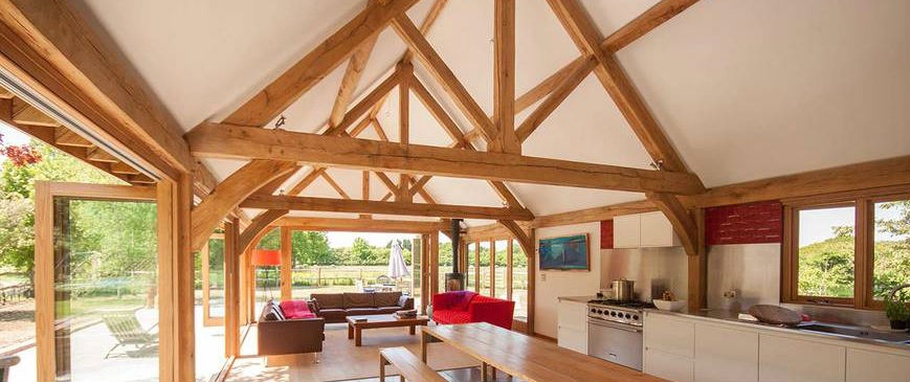 Does the idea of a big open plan communal room appeal to you? Many of us are now moving away from the traditional home layout, which has a separate room for each activity. However, kitchens, lounges, dining rooms and hallways could soon be a thing of the past, with 'open plan living' seeing walls knocked down to create a more modern, light and spacious area in the home.
Reports show that open plan living is so popular that in the past decade 1/5 of us have had a downstairs wall removed. This is not just in new properties either, but in older Edwardian, Victorian and Georgian homes too. It's also predicted that the majority of houses will be designed in this way in the future.
So why are we opting for this style of living?
We all lead very busy lives and open plan living can help us to be more sociable. Instead of everyone being isolated in separate rooms, you can all be together in the same place; whether you're cooking, watching TV, cleaning, eating or reading.
The breakdown of room boundaries can also create more flexible living, making us better at multi-tasking too, so we can cook whilst watching TV, or keep an eye on the children whilst doing housework.
Taking down walls will also make your overall space seem much larger, lighter and more airy.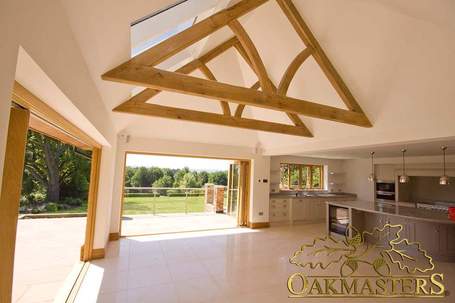 What should you consider with an open plan room?
So your open plan living space works for you, make sure you have considered every area before knocking down any walls. To help, take a look at our 6 top tips here:
1. Layout - Take time to think about the flow of your room. If your dining room is nearest to your kitchen, you won't have far to carry food. If your lounge area is furthest away from your kitchen space, your TV will not be drowned out by pots and pans clattering.
2. Space – Make sure you leave enough space around furniture so you can easily move from one area to the next without tripping over. Also avoid furniture that is really tall, as this will make the room feel closed off and less spacious.
3. Outside – Plan your room around the doors and windows to make your space as comfortable as possible. Whether you want to be able to sit back and see the garden whilst you're watching TV or if you want to be able to see outside whilst doing the washing up, make sure you think this through before starting any work. You could even open up your room to the outdoors even more by adding large sliding doors.
4. Flooring – Having the same flooring throughout your open plan living area can look really effective, but make sure it is suitable for each space. Although carpet is cosy for a lounge area, it wouldn't work in the kitchen. Consider a wood floor, or non-slip tiles and use rugs where necessary to make it more comfortable.
5. Colours – The colour palette you use will need to work in your kitchen area, lounge area and dining area. A good tip is to have light walls, but with flashes of colour throughout your space. For example, if you have green tiles in your kitchen, follow this through to your lounge with green cushions.
6. Extraction –You don't want to have cooking smells around you when you're relaxing on the sofa, so make sure you add sufficient extraction.
Tags:
&
advice
help