Oak beams can lower your energy bills - honest!
We're all well aware of the housing shortage across the UK, however, a staggering 320,000 new homes need to be built each year just to be able to cover the demand and to help control the steep inflation rates. There are a number of government plans to try and drive more builds across the UK, with planning minister, Nick Bowles threatening to sue councils if they do not offer up more land.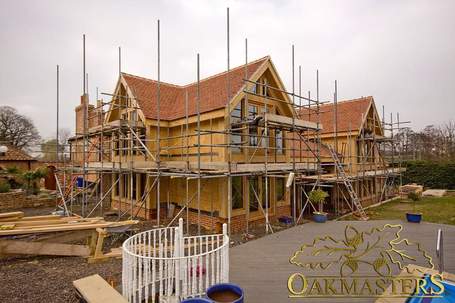 As well as the spotlight being on building more homes, there is also a changing focus towards the way be build them. Did you know that in 2009, around 43% of the UK's carbon emissions came from buildings? However, we are gradually becoming a society who is more aware of our environment and the effects our lives have on it as a whole. Therefore, with World Environment Day on 5th June fresh in our minds, we want to take a look at some of the environmental considerations when building a home, from installing eco-friendly solutions to sourcing sustainable products.
Many homes have double glazing and insulated walls, however, within the industry, this is only generally considered a 'code 3'. Homes which are a code 3 still emit around 1.5 tonnes of carbon into the atmosphere. The government's aim is therefore to make all new builds to a much higher environmental standard, focusing on reducing the emissions throughout the life of the home, but also during its build. By 2016, it is planned that all homes will be built to a 'code 4' and even 'code 5'. This is an exciting time for the UK, as we will move from the back and start to lead the way in terms of building environmentally friendly and zero carbon homes.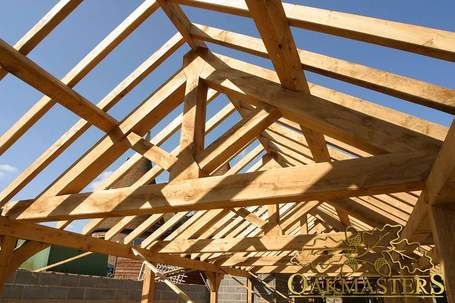 If you're building a new home, or looking to in the future, there are a number of areas that you will be evaluated on, to work out the sustainability of your building. Key features include:
1. Carbon Dioxide emissions
2. Water usage
3. Materials used during the build
4. Surface water run-off
5. Waste
6. Pollution created
7. Health and well being
8. Management
9. Ecology
To make your home more environmentally friendly, there are a large range of solutions. Here are just a few elements that you could consider:
• Triple glazing
• Extra insulation
• Condensing boiler
• Heating controls such as remote controlled thermostats
• Renewable technology such as solar panels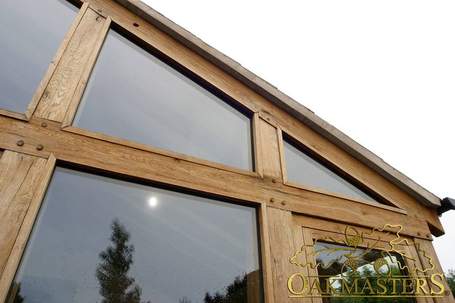 At Oakmasters, we care about our environment. That is why we only use Oak from sustainable forests. This means that as a tree is cut down, one or more new trees are planted. We are also proudly accredited by The Control Union on behalf of the FSC and PEFC, who both look after the world's forests, making sure they are managed responsibly.
Oak is also an environmentally friendly product to use. Trees help to absorb CO2 in the atmosphere and therefore counteract any emissions throughout the felling and building process.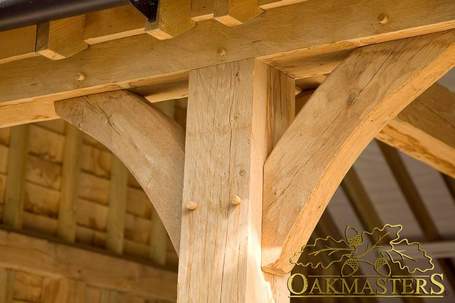 Adding in features that make your home more environmentally friendly can add to your budget, however, there is a lot of help available. The government have set up a 'Green Deal', which is there to promote energy efficient decisions whilst helping you to find a way to finance the improvements. It's also important to remember the long terms effects of building an eco-friendly home. Although adding these extra features can initially cost more, it's important to consider the money you will save too, such as on energy bills. You will therefore see a return on your investment in the long-term.
If you would like more information about our products, please visit /gallery/ or call Oakmasters on 01444 455 455.
Tags:
building sustainably
oak framed houses
self build houses