Bespoke sun rooms: perfect all year round, not just for BBQ season!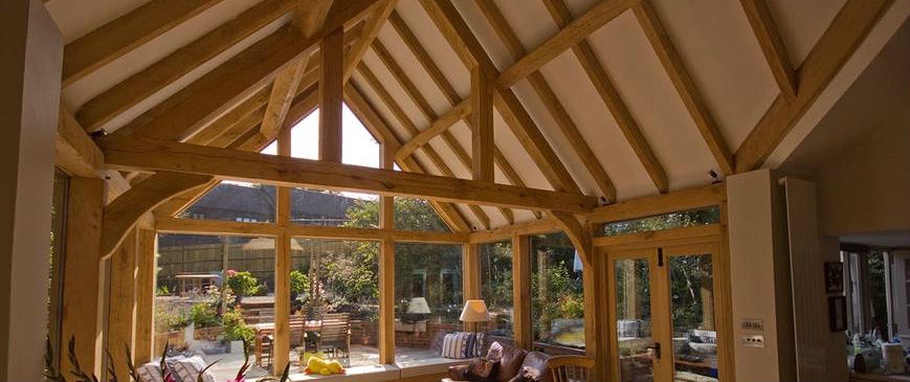 With an amazing few weeks of sunshine and the Summer Solstice last weekend, we're excited that summer season is officially here. So, with lighter, warmer evenings, what better way to enjoy them than with a stunning bespoke sun room?
Not only does a sun room add extra space to your home, it will give you an excellent view of your garden, help bring the outdoors in and add lots of natural light. With glass windows, it will help to heat up your home and is also the perfect place for your plants during the winter months to protect them from our cold winters.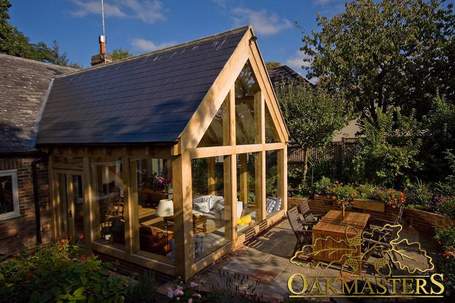 However, adding a sun room to your home is a big decision. To help, we've put together our top 10 tips and considerations:
1. Work out where the sun rises and sets to try and position your sun room where it will get the most sun during the day.
2. Consider the position of your sun room in relation to the rest of your house. Make sure the entrance leads efficiently to all of your main rooms such as your kitchen and lounge area, to get the most out of your space.
3. Decide whether you want to go for a contrasting style or the same style as your existing home. If you would like your sun room to look like a continuation of your house, consider items such as the roof materials, brick work and mortar colour.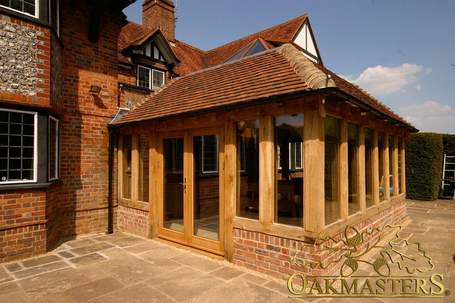 4. Your sun room doesn't have to be a lounge area. Why not try something different, such as a bar, gym, games room, or even a stunning office? Decide what you will use your sun room for first, as this can help decide on its size.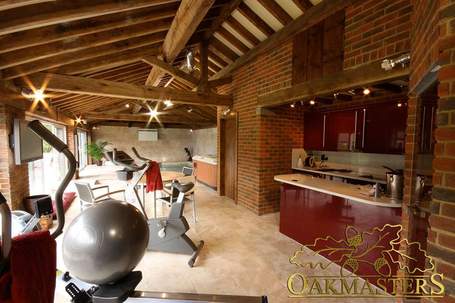 5. The higher your ceilings, the more spacious your sun room can feel. Adding exposed oak beams to your vaulted ceiling can also look impressive and give your room instant character.
6. Make the most of your stunning views or beautiful garden with floor to ceiling windows. You can also install folding windows, allowing you to open up your wall space, making you feel like you're outside!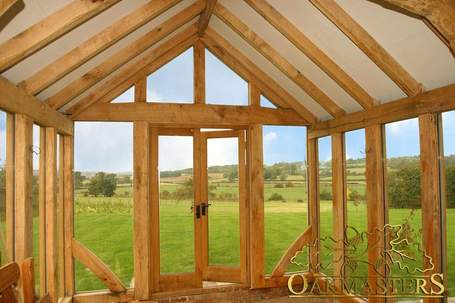 7. Whether you want to use your sun room to relax with a coffee and a good book, to entertain guests or as an extra dining area (perfect for BBQ's if the weather turns!), make sure you add comfy furniture and configure it to get the most out of your space.
8. Because your sun room leads directly onto your garden, consider your flooring. Although carpet may be comfortable, it may not be appropriate with muddy shoes. Wood or tile flooring will be much lower maintenance.
9. Because a sun room often has only glass walls, unlike a conservatory which has glass walls and a glass roof, it keeps much cooler in the summer and warmer in the winter. Care should still be taken to make sure you consider good ventilation. It's also important to consider heat sources so your sun room can be used all year around as a cosy retreat. There are a number of energy efficient options, including a flueless gas fire and a room-sealed wood-burning stove. Both of these options require no chimney or flue, which prevents any draughts.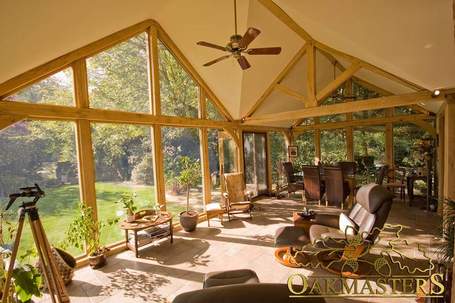 10. Make sure you add good lighting so you can use your room even with darker days and nights.
If you're planning a new sun room and would like more inspiration, take a look at our gallery here: http://www.oakmasters.co.uk/gallery/sun-rooms-orangeries-gallery/ or for help and advice, call us at Oakmasters on 01444 455 455.
Tags:
beam casings
garden rooms & conservatories
help & advice
oak beams & component
oak framed houses
self build houses