5 of our best oak framed swimming pool building projects
Planning to build your own swimming pool can be a harrowing prospect. Starting with the decisions of whether it will be open or closed, through selecting a reliable pool construction company, to planning what it will look like. Unless you are a fan of outdoor action in bracing British weather, a swimming pool with a stunning pool building designed to offer year-round use and possibly a place for entertaining guests might be a wise choice. The possibilities are endless, and the only boundary is your imagination. Here are 5 of our most captivating swimming pool buildings to help the creative juices flow for your own project.
Traditional design and craft for an impressively large pool building
A clean, unobtrusive design at first sight, this pool building in rural Sussex pushes the boundaries of oak frame engineering to its limits. With a wide swimming pool and the client's desire to have an entertainment area next to the pool, we designed the pool building with a set of impressive 10m wide oak trusses, without using a single piece of steel reinforcement. See more pictures of this swimming pool building.
Luxury can be low profile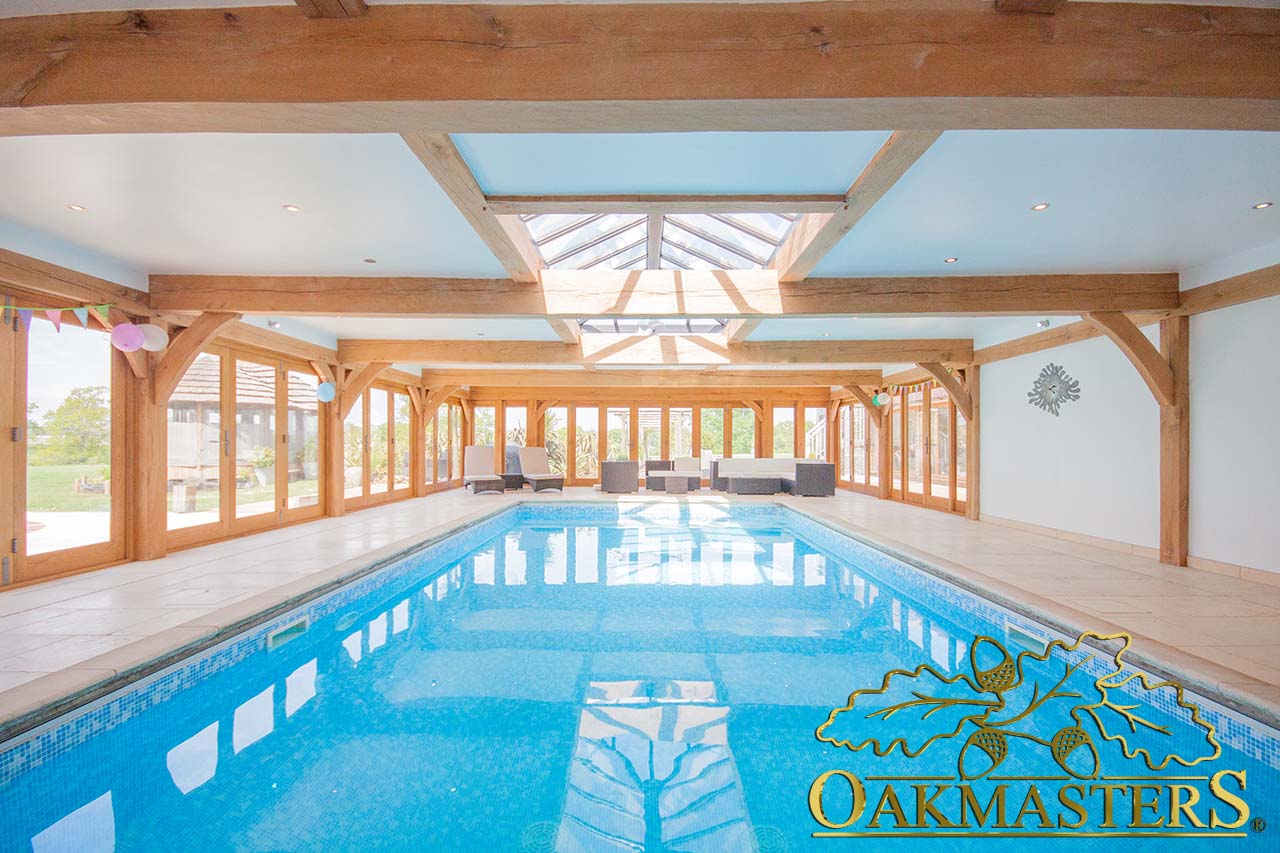 The owner of this swimming pool wanted it to adjoin to the existing house, which put restrictions on the height of the pool building. An orangery style design solution involved extra deep ceiling beams to carry the weight of the flat roof, as well as a large roof lantern to allow natural light into the pool. See more pictures of this flat roof oak swimming pool building.
Stunning pool complex with a head-turning oak roof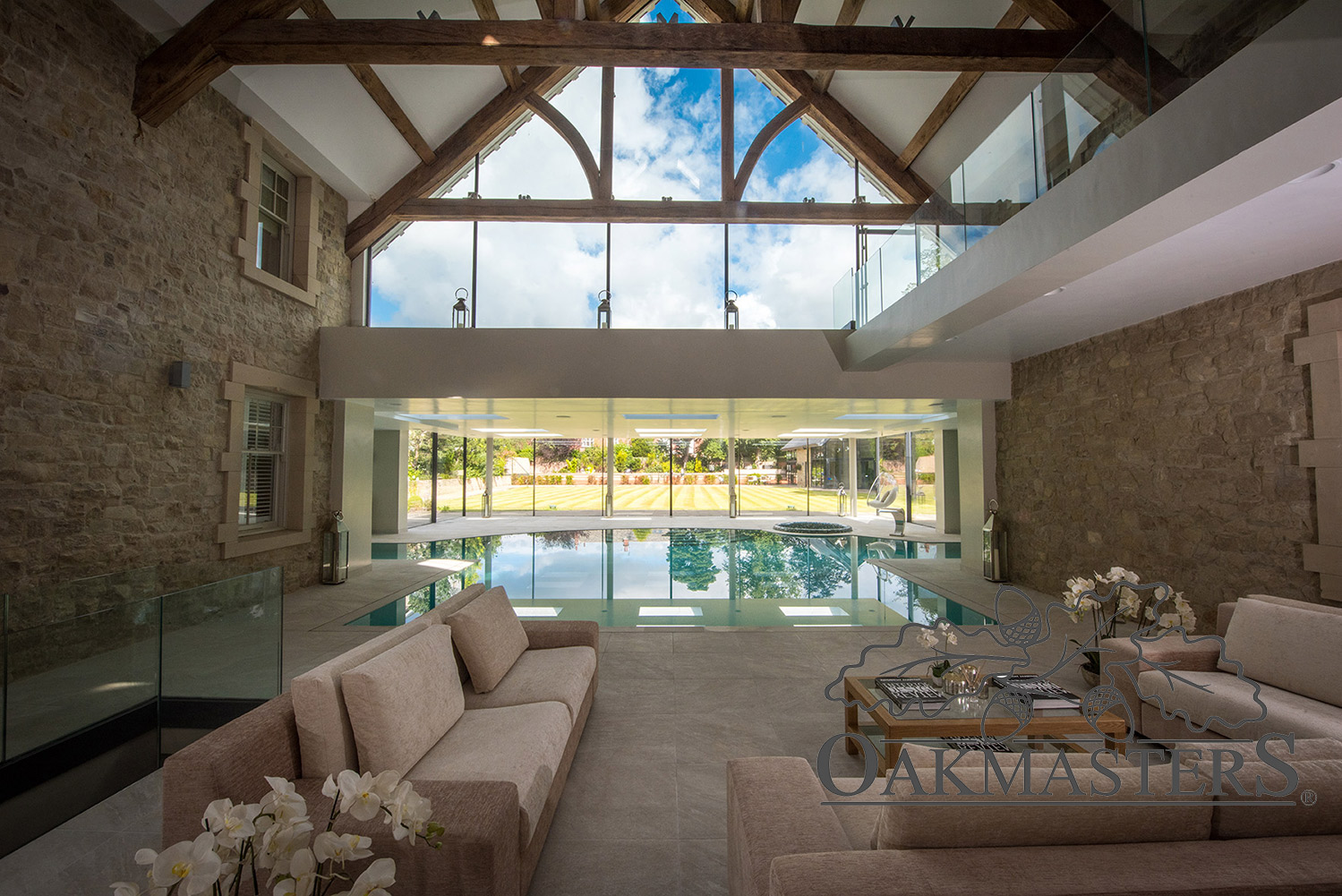 A discerning client, building a luxury swimming pool and leisure complex decided to create a hybrid stone and oak frame pool house, incorporating our oak roof trusses into the building design. For us, it's not just the fabulous glazed gables and triple height vaulted ceiling that make us swoon. See more of this luxury swimming pool building.
In one with nature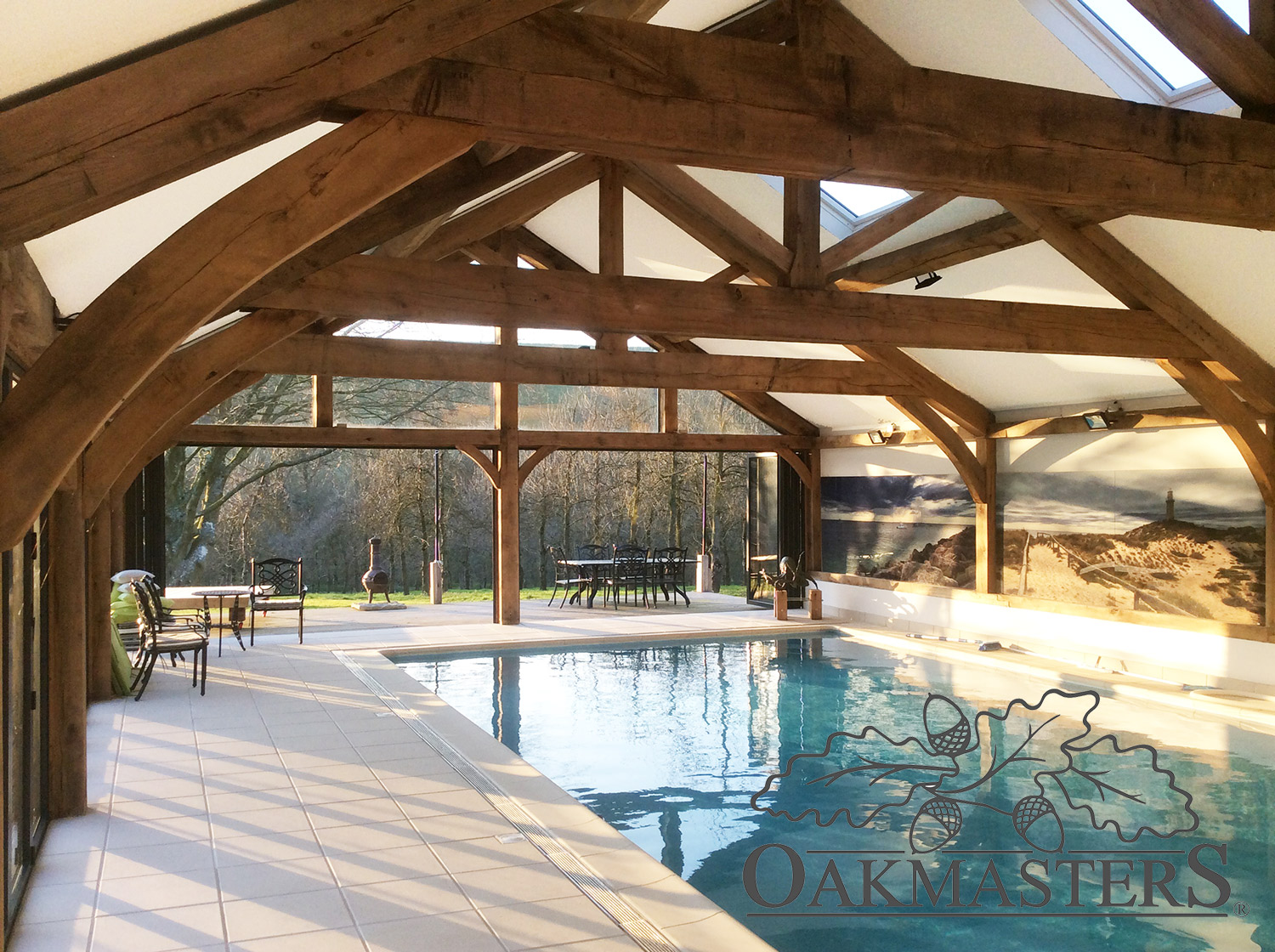 Nestled in lush Somerset countryside, this oak framed pool building opens up fully on two sides, so the owners can make the most of the stunning views they are blessed with. By now, we are fully versed in designing extra wide oak trusses to span challenging pool widths. See more images of this indoor/outdoor swimming pool.
Go Rustic on your pool house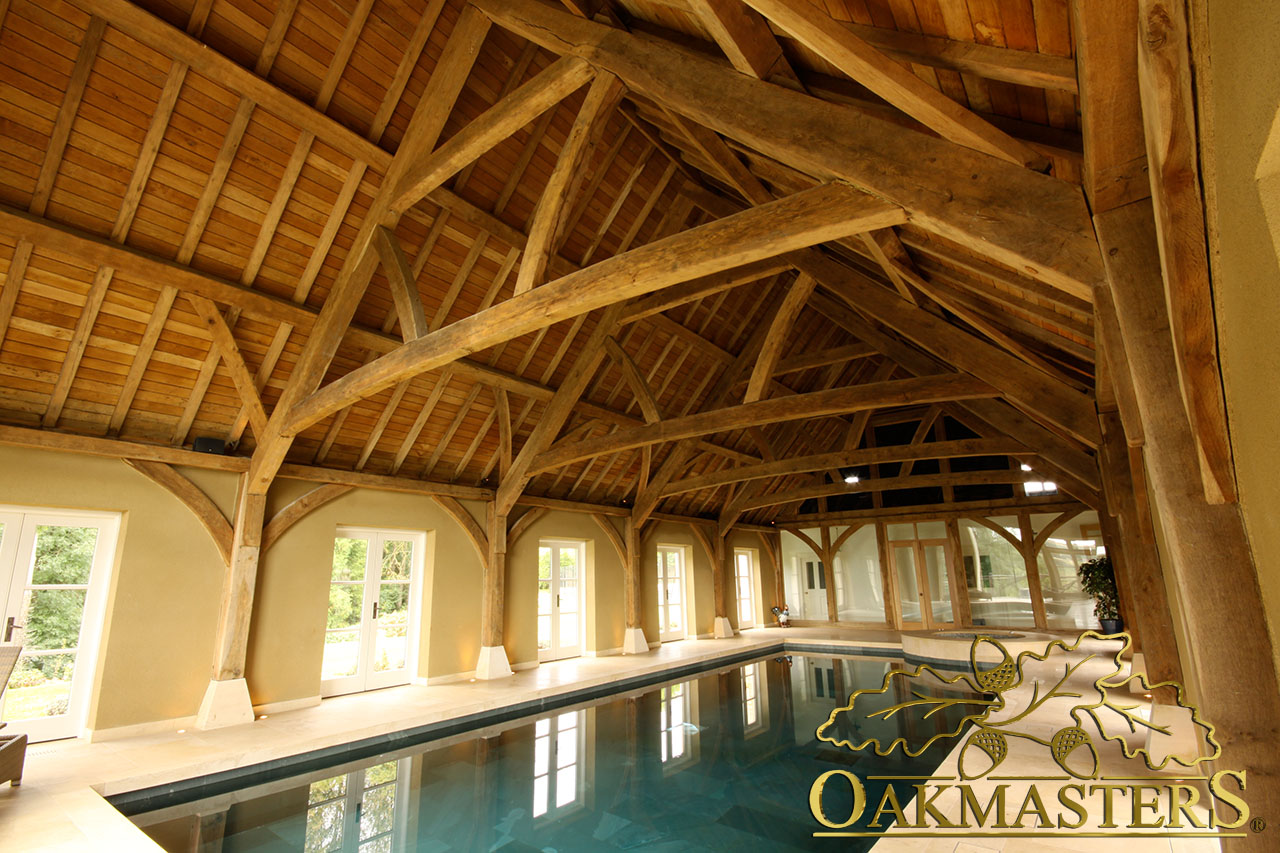 If you are a fan of rustic oak roofs, this one is for you. The owner of this pool building wanted a traditional, church-like vaulted roof, which is full of charm and warmth. The pool building is connected to the existing house via a glazed wall. See more images of this swimming pool building with full oak roof.
We have an in-house design team, with a wealth of experience in listening to your dreams and turning them into reality. A chat costs nothing, so feel free to call us, even if it's just to talk. For more oak framed swimming pool buildings, see or gallery.


Tags:
building sustainably
building with oak
case studies
encapsulated glazing system
help and advice
oak beams & components
oak extension
oak pool buildings
oak roofs & trusses