Detailed design of oak frame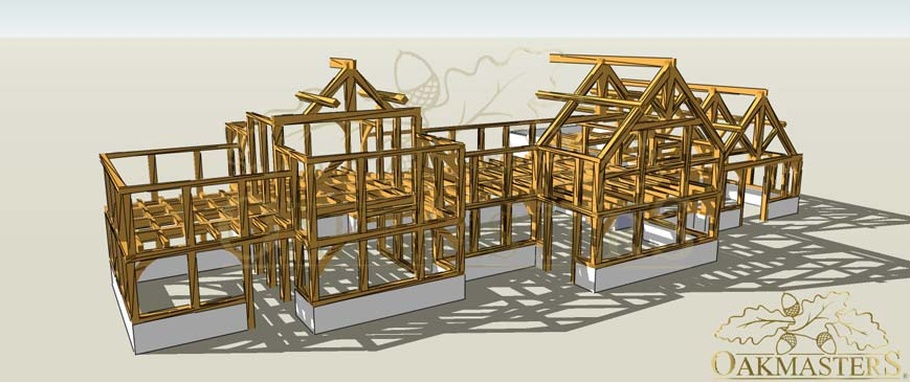 You may already have detailed architectural plans drawn up or may even have made a partial or complete building regulations application. In such cases case we are happy to produce our oak frame from the designs you provide, giving advice on the specialist oak technical details as required.

Where appropriate we will often take your full design drawings and tailor our specialist 2D or 3D frame design of the oak frame to suit. The cost of this process is usually covered by us as part of the price of the frame but is only undertaken once the order is placed.
Initially, we can provide you with some conceptual sketches for the design of your oak framed building to enable us to discuss the most suitable options. Once a concept is agreed our designer will then put together a specification with a materials and budgetary costing schedule.

There is no obligation to take the project any further at this stage.
Find out more...
There are various different stages of development or involvement at which you might want to approach us and we are always happy to offer areas of our services as and when they are required. To keep things simple we can break our services down into the following areas:
To arrange a free consultation meeting or to discuss your project please talk to our team.