Design Consultancy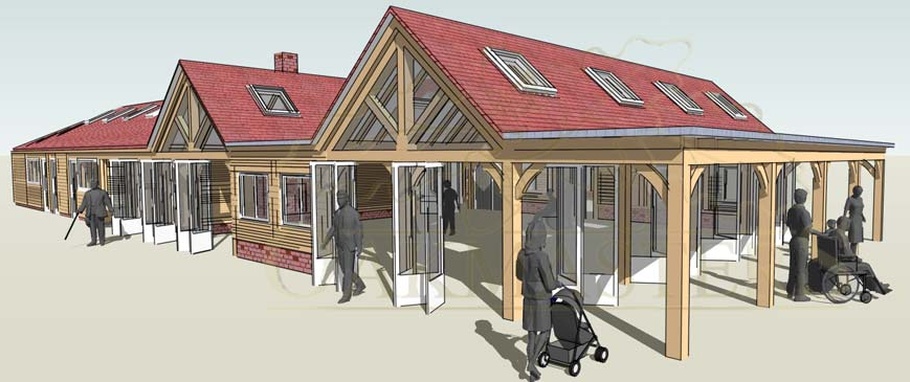 Over the years Oakmasters has created an impressive portfolio of oak buildings, for domestic, leisure and work spaces. With decades of experience manufacturing and erecting oak framed buildings we understand every stage of the development process.

Without doubt, the key to success is in the initial stages – in clever, inspirational design. It is important that you are well informed and considered about the style and makeup of your building early on so we aim to provide you with as much neutral advice as possible. We understand that both budgetary and stylistic factors may well mean that a complete oak frame is not necessarily the best solution for you. It may be that a combination of both oak structural features and contemporary building materials may provide you with the best value solution. That's why we offer a free, no obligation design consultation service to help you make the right decisions early on.
Our Services
Whether you have your own design team, but need specialist input from Oakmasters, or are considering our complete design package, our consultants are here to give you as much free advice as you need at any stage of the design process.

We are usually able to help you visualize the project by providing you with a free 3D sketch of the concept design.

In general it is advisable to involve us as early on in the design process as possible. Even if you have your own architect or structural engineer, early on we can help and advise you through the design specifics and processes relevant to oak frames.

 




Find out more...
There are various different stages of development or involvement at which you might want to approach us and we are always happy to offer areas of our services as and when they are required. To keep things simple we can break our services down into the following areas:
To arrange a free consultation meeting or to discuss your project please talk to our team.