Why this year should be the year that you build your dream home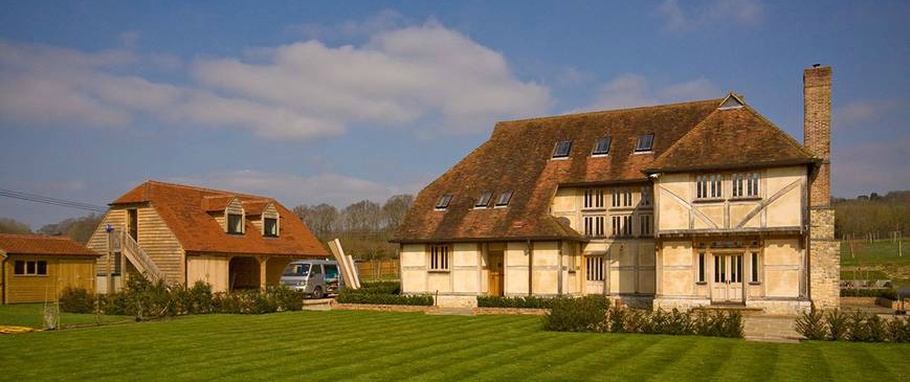 Building your own dream home from the ground up can be exciting, but for many, it remains just a concept. Despite this, we constantly find ourselves in awe of homes that we see on our TV screens, for example Grand Designs, where homeowners come up with lavish and unusual creations.
Currently, only around 13% of new homes in the UK are self-built, but this figure is increasing. The government are trying to help the custom and self-build sector by removing some of the barriers to build and by offering various financing options.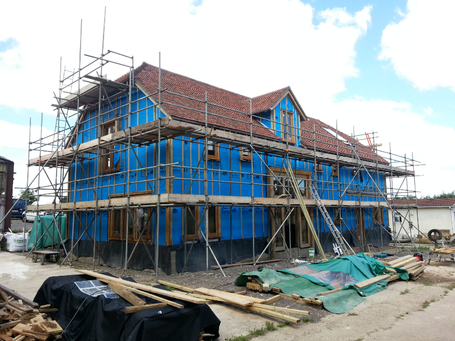 At Oakmasters, we think that the self-build route is an experience that more people should consider. We know that it's easy to be put off by the sheer scale of the undertaking, or perhaps you are worried about going over budget or over schedule? However, there are many reasons why self-build is a good option to choose. There really is no better time to turn your dream into reality than now:
Bespoke Design – Instead of buying a newly built or older property, start with a blank canvas. A self-build project can allow you to set your own bespoke specifications, so that your home is built to meet your requirements, tastes and lifestyle. It is indeed the only way you can really have YOUR dream home.


Cost Effective – Building your own home can often cost less than buying an existing property. Plus, unlike an extension, a new build is VAT zero-rated, which means you can save money by applying for a VAT refund on building materials.


Location – Struggling to find the perfect house in the perfect location? With self-build you have much more flexibility. You firstly need to focus on finding a plot of land with planning permission in your perfect location. Once you have the land, you can start designing your perfect home.


Sustainability – Building your own home gives you the opportunity to focus on the finer details, such as ensuring that it is being built with sustainability in mind, which not only gives you the feel-good factor, but can also help you to save money in the long-term.


Achievement – Taking on a project of this scale can be daunting at first. It can also be quite time-consuming. However at Oakmasters, we get to see the excitement of our customers when they set foot in their completed home for the first time, where there is a real sense of warmth and personal achievement.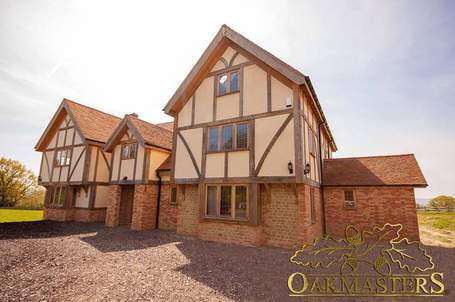 9 out of 10 self-builders choose to hire professionals to carry out the work, which is why at Oakmasters, we have a range of services, to help you throughout the whole process. We can provide supply and installation options, design consultancy, planning design, building regulations details and applications, plus much more.
If you're looking for further help and advice, there are many different self-build events taking place across the UK, with the opportunity to speak to experts, browse products and be inspired. Or take a look at our oak framed homes gallery and our case study from Mr Childs, who created his very own dream home with the help of Oakmasters.
Still unsure whether self-build is right for you? Talk with one of our friendly professionals, who would be happy to answer any of your questions. Call us on 01444 455 455.
Tags:
help & advice