Small packages: Oak isn't only for large properties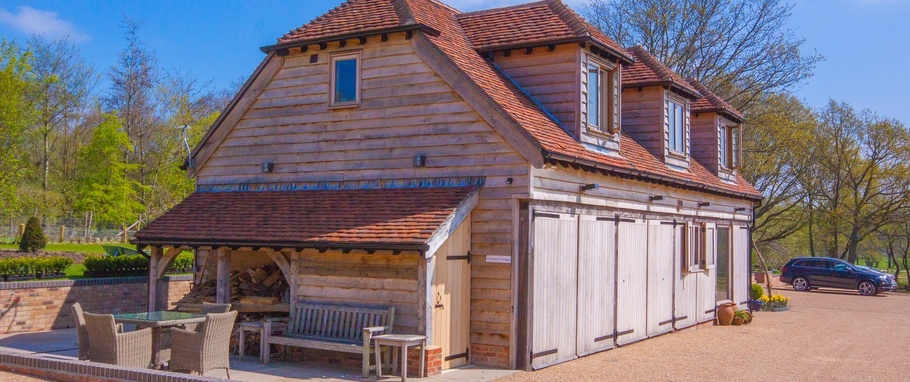 We are used to addressing misconceptions about oak here at Oakmasters. One of the myths commonly associated with using oak is that it's only reserved for extensive country estates. This couldn't be further from the truth, and some of the projects we are proudest of involve small cottages and modest urban homes, all using oak to create stunning visual spaces. Here are some examples of how using oak can ensure that small is definitely beautiful.
1. Oak frame country houses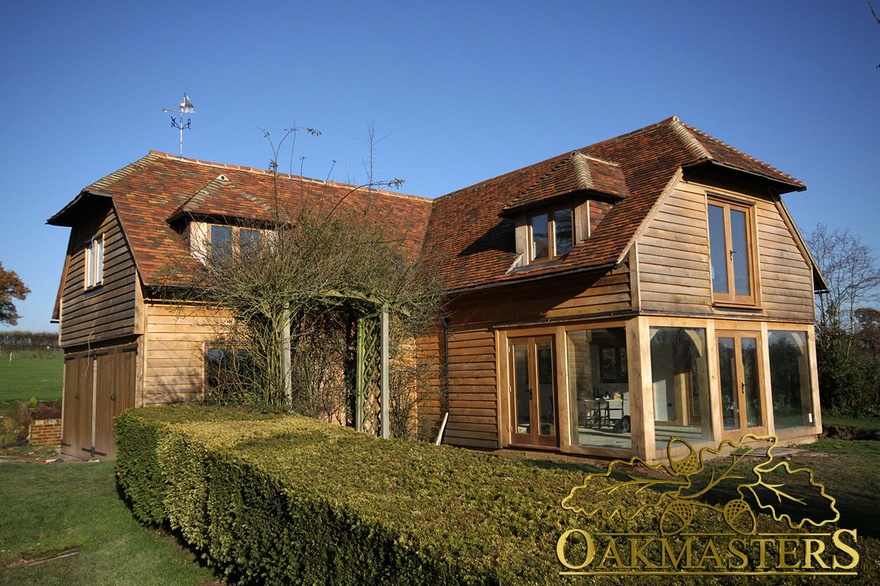 Many of our country projects have involved small properties or extensions, using oak frame and oak features to create space, transform interiors and add prestige and glamour to previously plain and modest homes.
There are many ways to design and build an oak frame house, which exudes plenty of charisma without needing a large plot or vast budget. By utilising space cleverly and innovatively, our designers can ensure your oak frame house gives you plenty of living space, as well as looking fabulous and making a great impression on visitors. This small oak frame house and garage in the Sussex countryside is a great example of using oak frame, glazing and oak cladding to create space and style on a smaller scale.
2. Urban oak conversions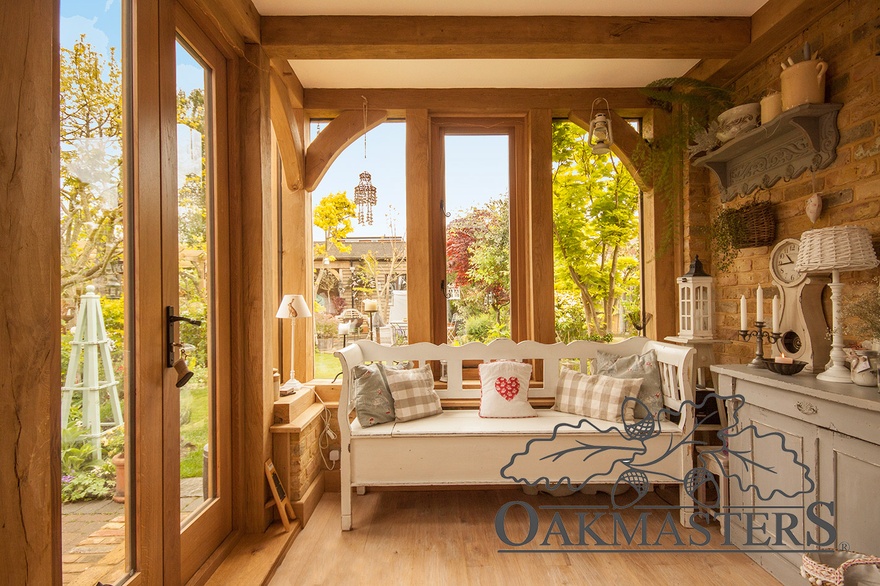 It's simply not true that oak is only suited to country homes. Although oak certainly exudes charm and tradition, it can be used to excellent effect in modern urban homes. Even in small semi-detached or terraced properties, oak extensions and oak features can be implemented with stunning effect, impressing guests and transforming the look and feel of your home.  From beautiful fireplace settings to hallways or conservatories which open up the property and provide extra living space, there are lots of ways oak can add to the beauty and value of your property.
This case study of an urban oak townhouse extension shows how oak made a huge difference to one couple looking to add character and space to their Greater London home.
3. Managing the cost and scale of your oak frame project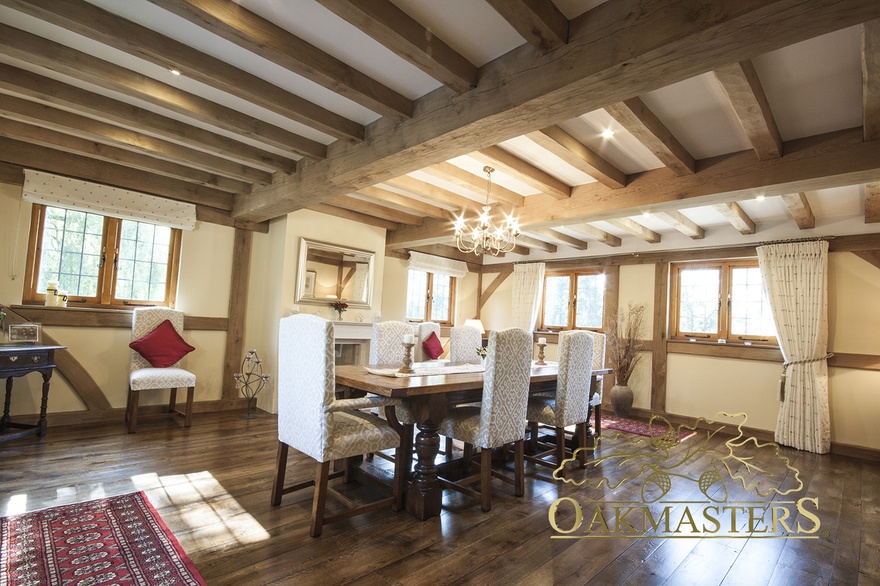 At Oakmasters, we work on a huge variety of projects, all involving different scales and budgets, and our team is skilled at working within these parameters to create your ideal home or extension. We can work with you to create and implement designs which fit within your budget, suit your style and, most importantly, turn your dreams into reality.
Read more about the value of using oak to create your dream home, and visit our gallery for further ideas and inspiration. Feel free to contact our friendly team on 01444 455 455 to discuss how we can help to deliver the perfect property for you.
Tags:
oak extensions
oak framed houses