Rural Retreats. Why oak is perfect for building your dream countryside home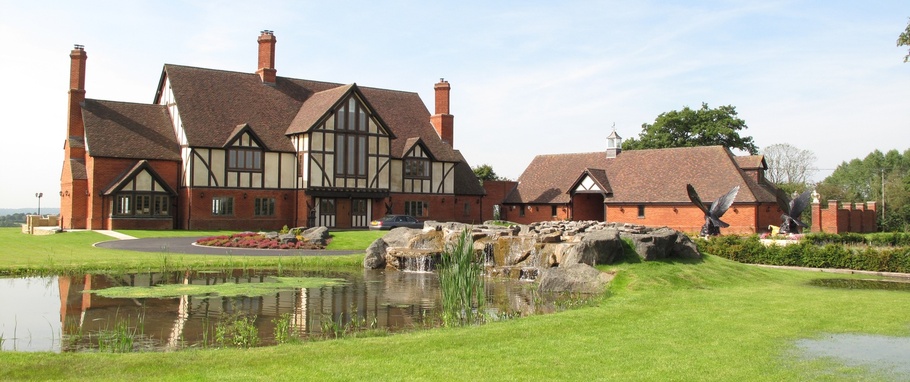 Many people dream of building their own home in a beautiful, rural location, but are unsure where to begin when it comes to making this a reality and getting the project off the ground.
There are many routes to go down regarding the materials to use for your build. However, choosing oak for your country property makes for a stunning end result, bursting with warmth, vitality, character and impressive environmental credentials. So why build your home with oak? 
It's quintessentially British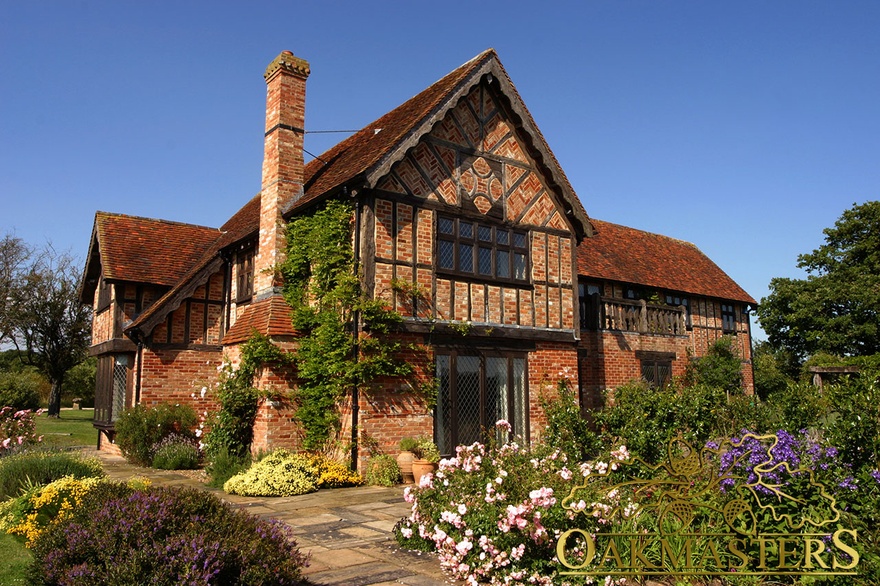 For centuries, across the UK, oak has been used to build some of our longest standing buildings. These buildings have stood the test of time and are testament to the strength, durability and timeless appeal of oak. If you're looking to build a classically British country home, oak is the material for you. You can find out more about the history of oak framing here.
It allows for a quick build
If you choose to go with one of our pre-constructed, oak house kits for your rural residence, you can expect an expertly crafted frame shipped to you, ready to be assembled on-site. This assembly is normally 30% quicker than masonry assembly, which means a relatively speedy build of your fame.
It's eco-friendly
When it comes to obtaining our superb-quality oak, we look to FSC or PEFC certified sources, which allows us to assure you that every English or European oak tree felled on our behalf is replaced.  You can discover more about how our oak is kind to the environment here.
It's beautiful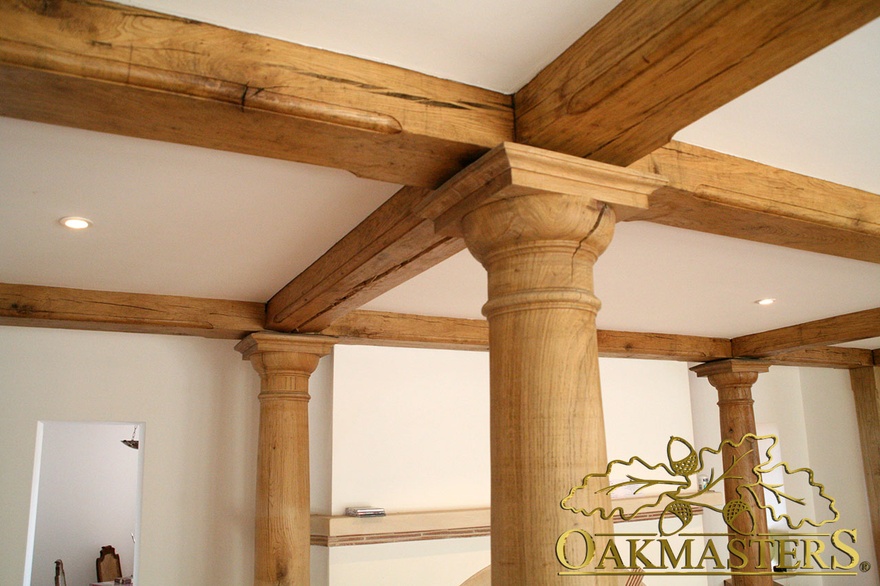 Oak boasts natural beauty, identifiable in the silvery wisps running through its grain. Oak grain patterns vary from piece to piece, making it the perfect choice if you're looking to build with something unique and characterful. Oak also improves with age; its colour and texture takes on an attractive patina as the wood mellows.  In short, oak is a naturally beautiful, luxurious material, perfectly suited to both the exterior and interior of breathtaking country builds.
Let these splendid oak framed, countryside havens inspire you to use oak for your build: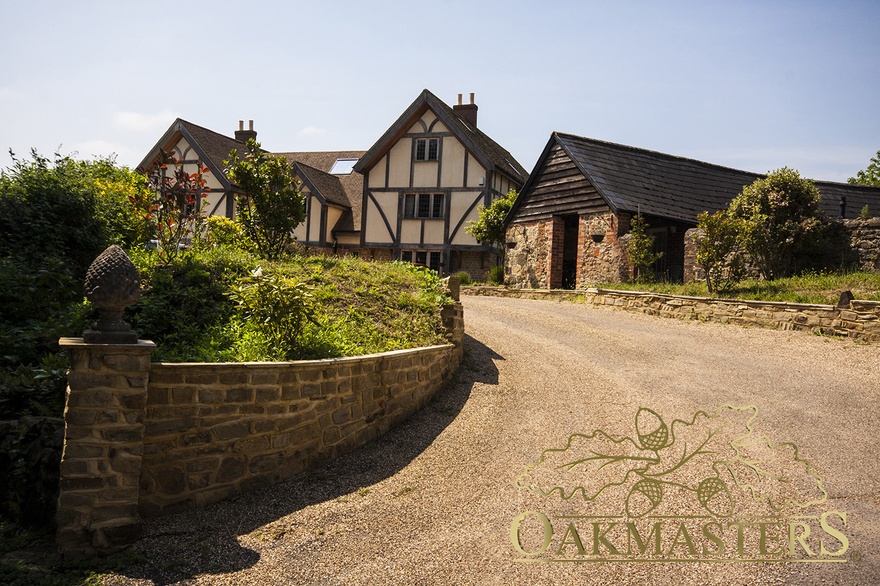 Situated in a secluded spot in the Sussex countryside, this spectacular property utilises a traditional, oak frame and modern construction methods.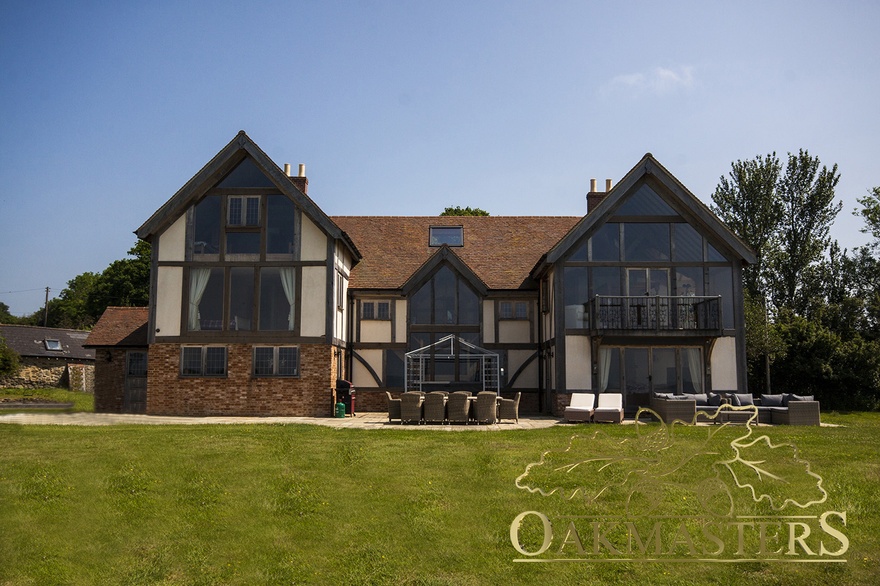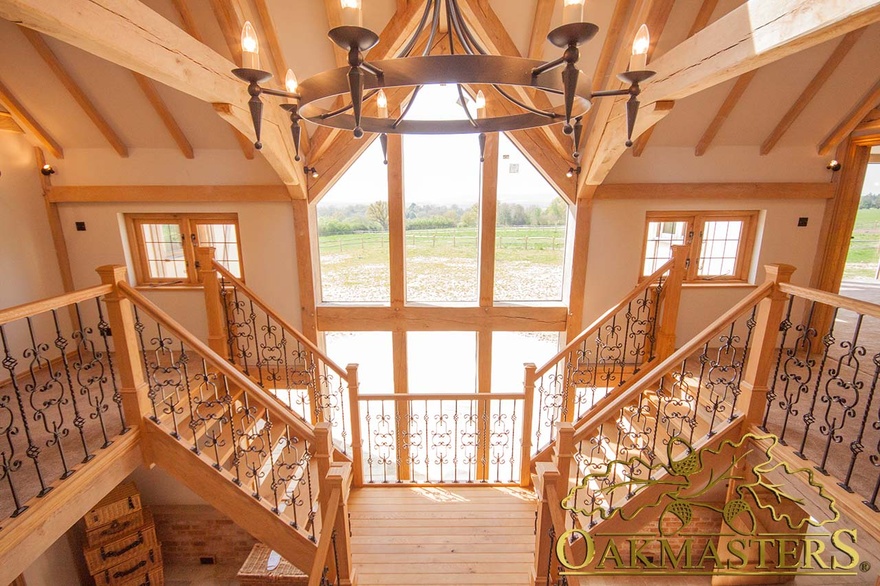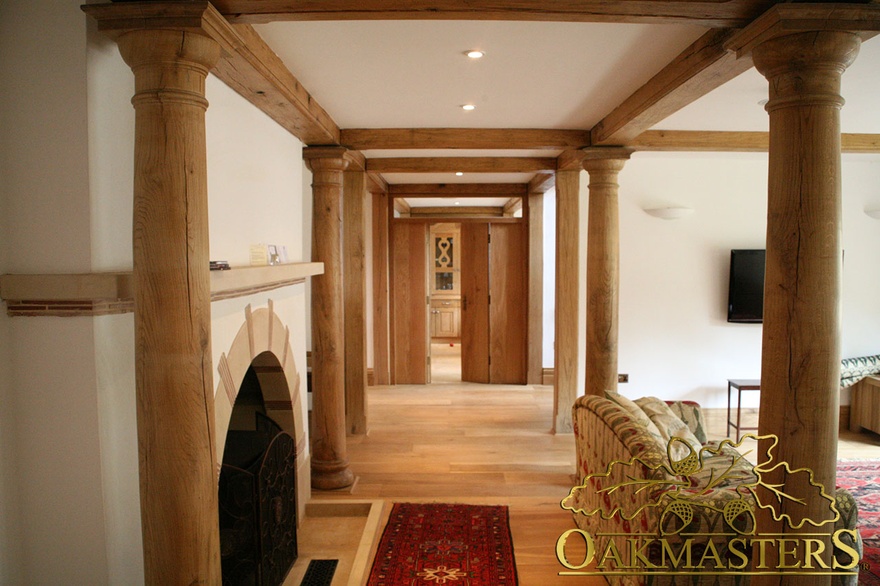 This unforgettable property, situated in the East Midlands countryside, boasts bespoke oak columns, exposed oak beams, curved oak ceiling braces, exposed oak trusses and oak partitions. This is a standout, oak framed build, exuding cosy charm and unique character.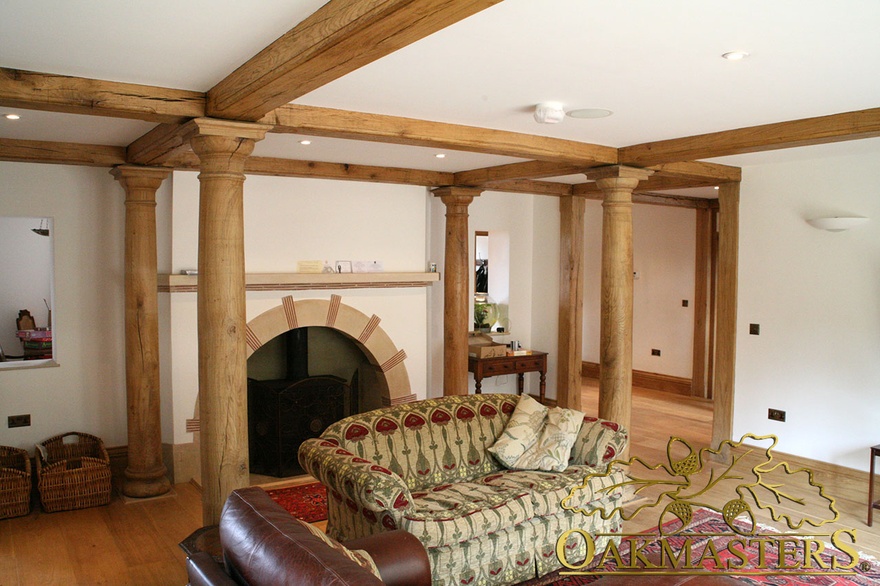 Make it count
If you're going to embark on building an amazing, oak framed, rural home, you really ought to make it super-special by adding additional space.  Our oak-framing services extend to super-luxurious oak pool houses and gorgeous oak framed oak garages.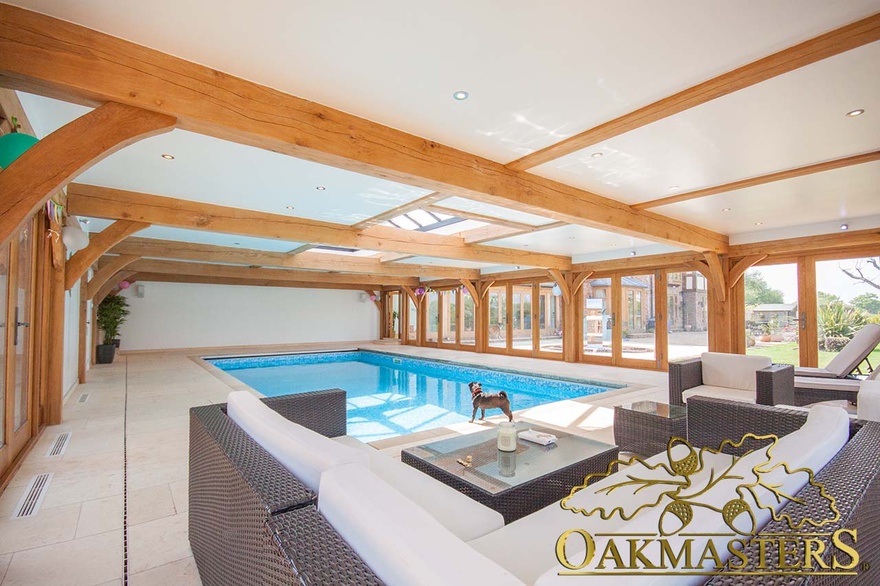 Thinking about building your own oak-framed, country home?
Before you apply for planning permission it is important to bear in mind building an oak framed home can be a complex and drawn-out project. We would therefore advise that you get us on board as early as possible in the planning process. Even if you already have an architect or a structural engineer lined up, our input at the beginning of your project will be invaluable.
We can provide you with concept designs – necessary for planning permission – and we will also work very closely with you to ensure we're on the same page when it comes to your vision.
If you're planning on building your own little piece of oak framed heaven in the countryside, make sure you talk to us. We offer a free, introductory meeting service, where we can discuss your plans at the crucial early stages. Our friendly and knowledgeable team are always happy to help. Give them a call on 01444 455 455.
Tags:
garages & outbuildings
oak framed houses
oak pool buildings