Professional Advice: How oak is the perfect choice for customers seeking sustainability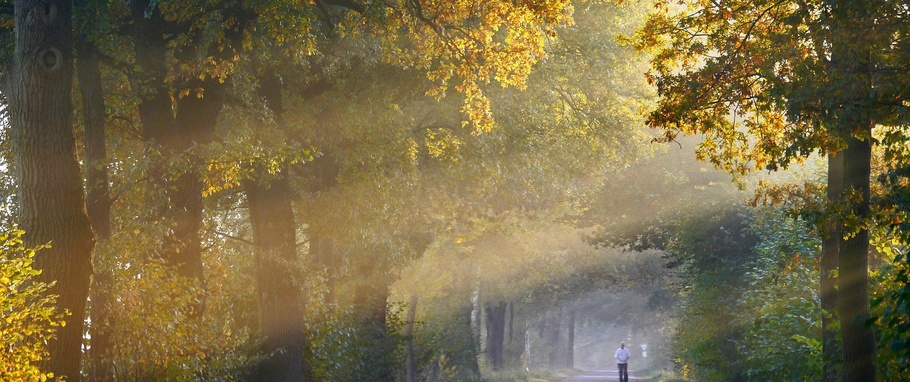 Sustainability sells. According to a 2016 survey by the Carbon Trust, forty percent of British people are prepared to pay more for something that's greener, better, or fairer, and across Europe consumers now consider environmental impact to be the third most important purchasing factor, behind only quality and price
Consuming more than 400 million tonnes of material every year, the UK's construction industry is the nation's largest user of natural resources.  With this in mind, and given the growing consumer concern for the environment, it's vital to place sustainability high up the agenda when discussing building options with your customers. With oak clearly a natural resource, it's understandable that many homeowners may question its sustainability, so here are some useful facts you can give your customers to reassure them that building with oak is the ultimate environmentally friendly choice.
1. Lowering CO₂ emissions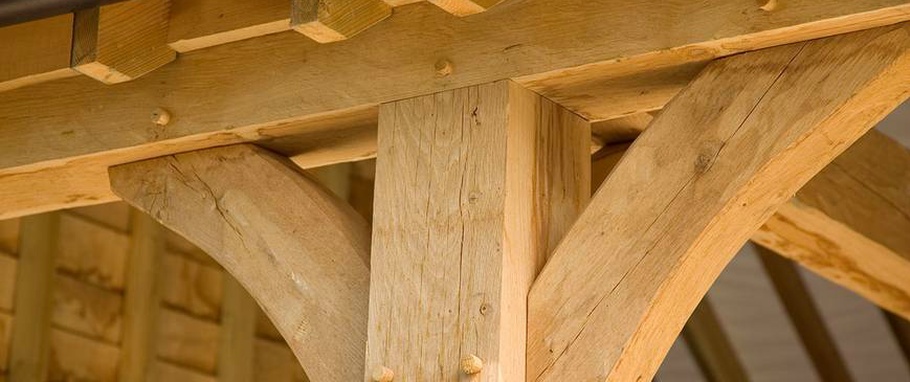 For customers wanting a natural look for their home, they need not be worried that using oak will damage the environment:  in fact, it's a more sustainable choice! The huge levels of greenhouse gas emissions that are being attributed to the construction industry are being caused by the use of traditional building materials such as steel and concrete, due to the energy used to mine, process and transport these resources.  Because timber absorbs carbon dioxide emissions, isn't toxic and doesn't release chemicals, it is the ultimate choice as an environmentally friendly building material. Read this article to find out more about the environmental benefits of using timber.
2. The carbon neutral effect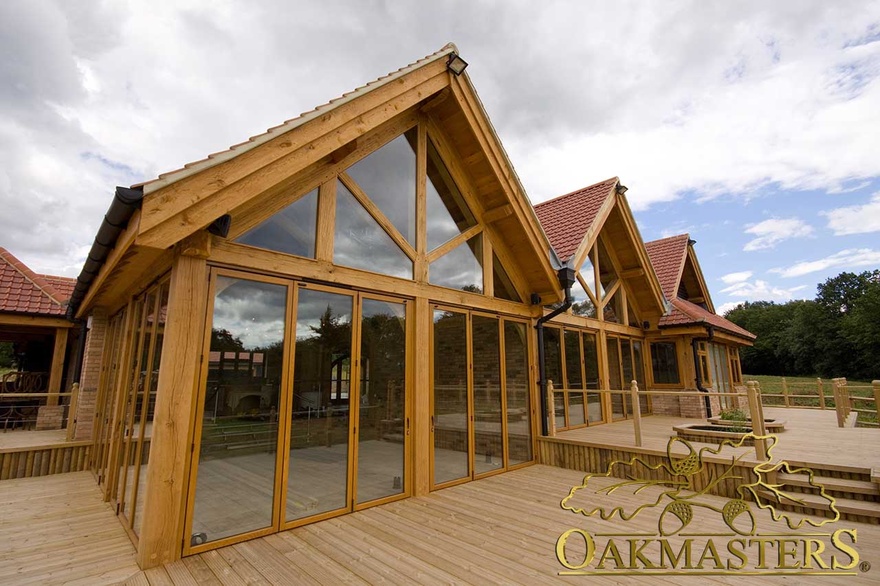 Green oak framed buildings come close to carbon neutral status because the trees absorb CO₂ throughout their lifetime, counteracting the emissions caused by cutting them down. If wood is burnt as fuel, it will release the CO₂ it has absorbed during its lifetime into the atmosphere, but if the timber is put to long-term use in a building, a significant amount of carbon is removed from the air around us. Harvesting old trees and replacing them with new ones also benefits the environment because the trees absorb less CO₂ as they get older.
3. Commitment to sustainable product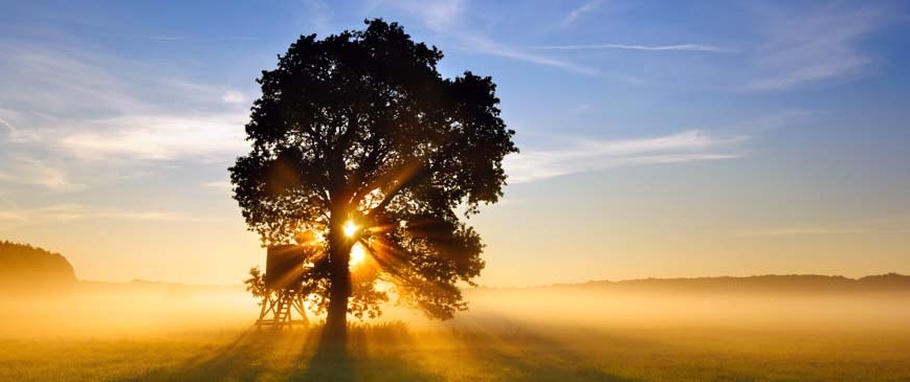 Although we obviously think the houses and structures we build with oak are beautiful, we are also acutely aware that the forests these trees come from are precious too, and we are fully committed to ensuring the oak we use comes from sustainable and replenished sources. We obtain our oak from a mix of forestry managed locations across the UK and Europe, and we have chain of custody accreditation from both the FSC and PEFC. For every tree cut down, another is planted, so no damage is done to the ecosystem. You can read about our commitment to sustainability for further details.
Using oak comes with multiple benefits for both housebuilders and homeowners. The green oak we use is softer, meaning it is easier to work with and allowing it to be crafted into shape, embellished and finished to perfection. Advances in timber construction technology also mean that larger buildings are now being built with oak, meaning more projects and developers can benefit from its use. So if your customers are keen to build a home that will promise both beauty and sustainability, oak is the perfect choice, bringing practicality and environmental responsibility together, literally under one roof!
Read more about the value of using oak in your next building project and visit our gallery for examples of the stunning oak frame homes we've created for and with our clients. Feel free to contact our friendly team on 01444 455 455 to discuss the options available to you and your customers.
Tags:
building sustainably
oak framed houses