Our best small oak framed houses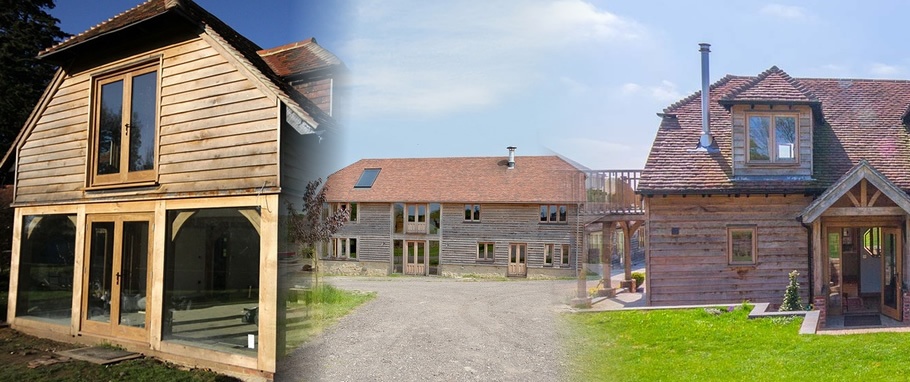 Building your own home is a big undertaking. However, the excitement helps you smooth the ups and downs and most self-builders remember the journey positively. Possibly the best part is looking for inspiration and deciding what you want. If you are looking to build a small house, there is no reason, why it couldn't be an oak framed house. Here is a couple of our best small oak house projects, which will hopefully inspire you to embark on an oak frame construction project.
Bijou oak framed house for retirement
Built in the garden of their son's property, Doreen and David' retirement home is small, but perfectly formed.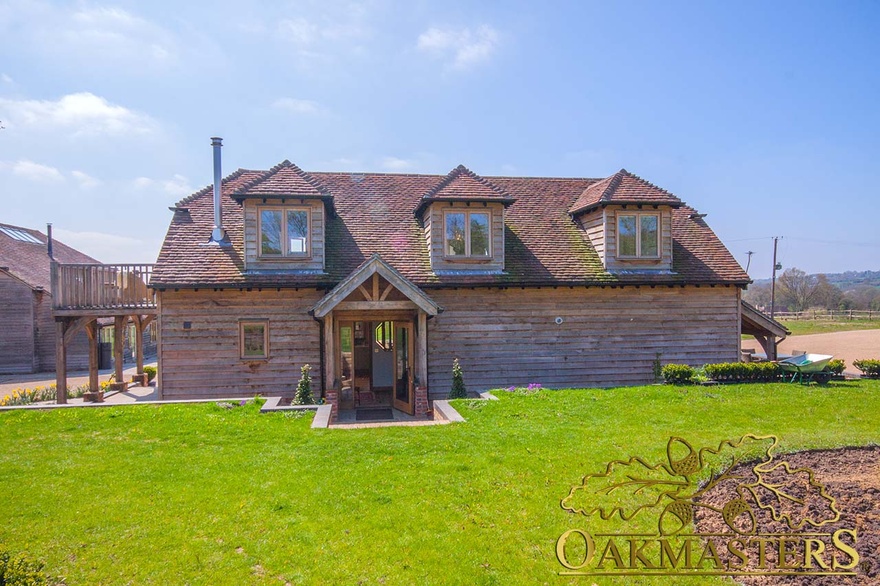 What began life as an oak framed garage, had the plans and planning application transformed into a beautiful timber clad oak framed house, whilst still partly retaining its garage function.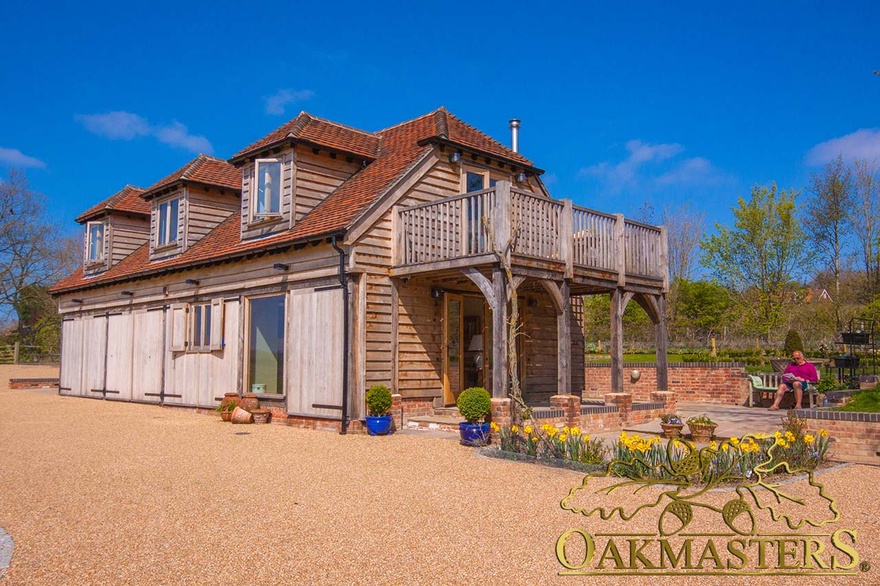 The entrance of the oak house is framed with a balcony come porch, creating a welcoming space before you enter the house.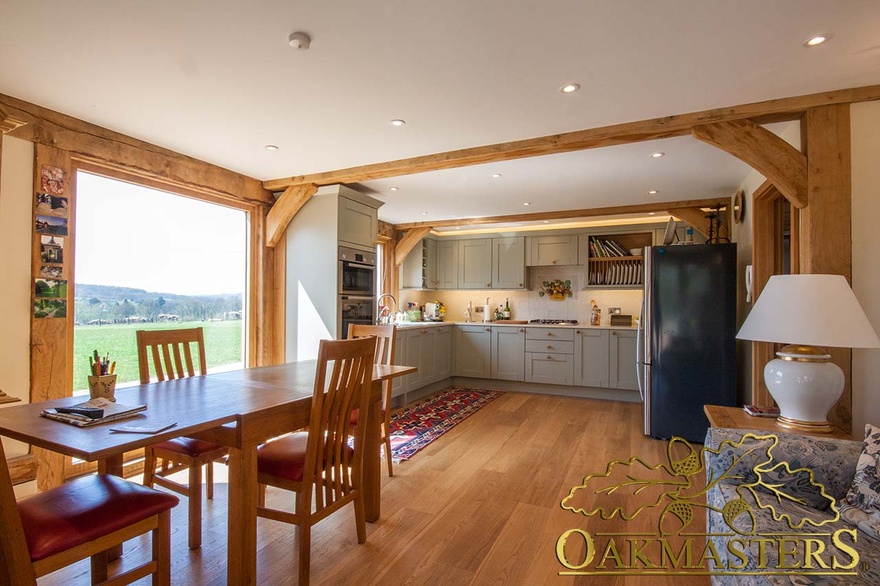 Downstairs, a spacious open plan kitchen and dining room features a large window, overlooking the countryside. There is still enough space of the ground floor of the oak building for and entrance hall, bathroom, storage cupboard and two fully functioning garage bays.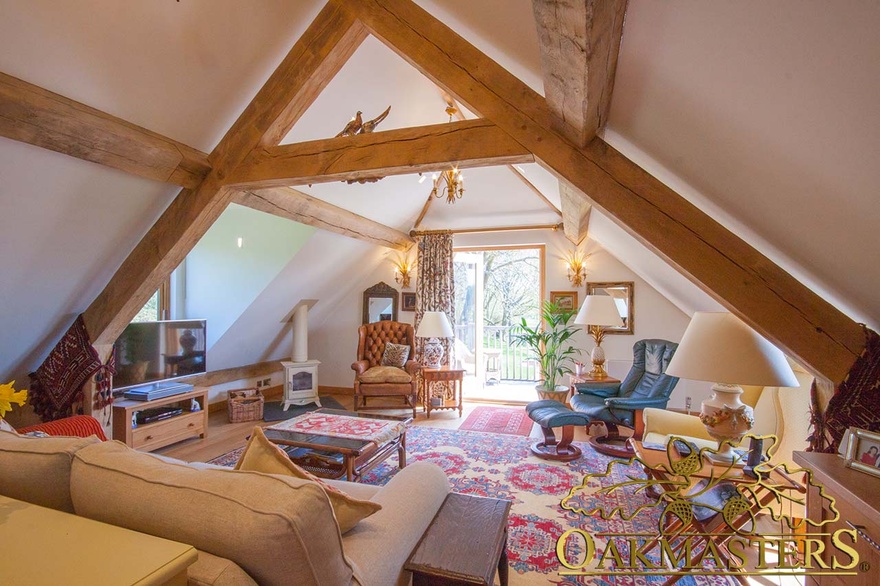 Upstairs, a loft style living room and bedroom with ensuite bathroom create stylish and comfortable living space for the couple.
For more photos of this oak framed house, please visit our oak houses gallery. You can also read a case study for this oak house.
Organic oak barn
Having patience and an open mind really paid off for Peter, who bought a derelict farm on the edge of Ashdown Forest and decided to build an oak framed house on the plot for his family.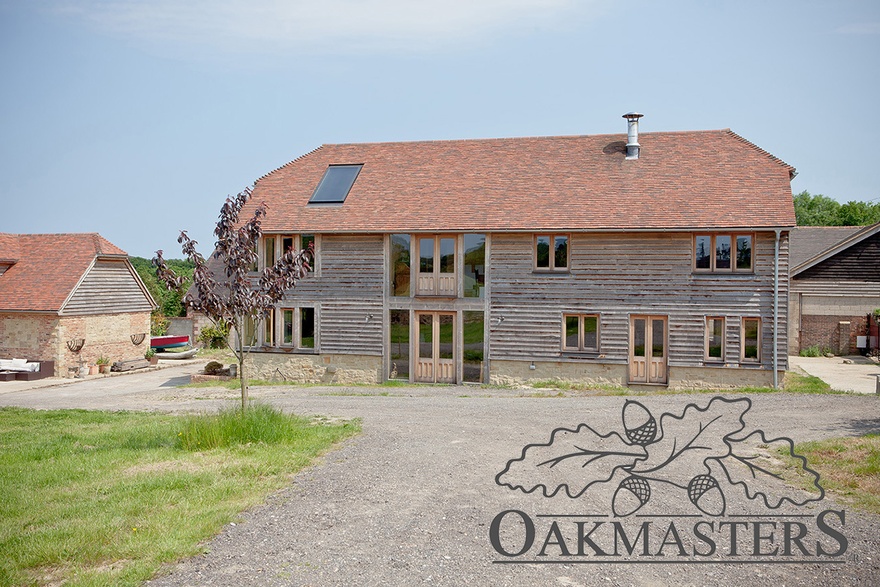 Peter asked Oakmasters to help him design the four bedroom oak framed house and help him get it through tricky planning. The traditional oak barn design worked well with the surrounding area and the planning eventually went through.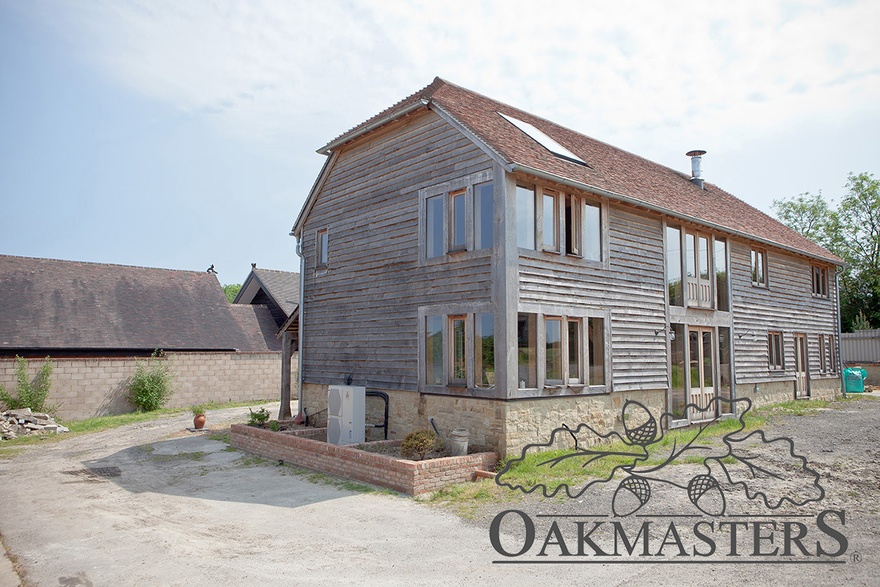 The traditionally built oak barn is clad in oak weatherboarding and has a wealth of lovely features, such as these wraparound windows to make the most of the beautiful countryside.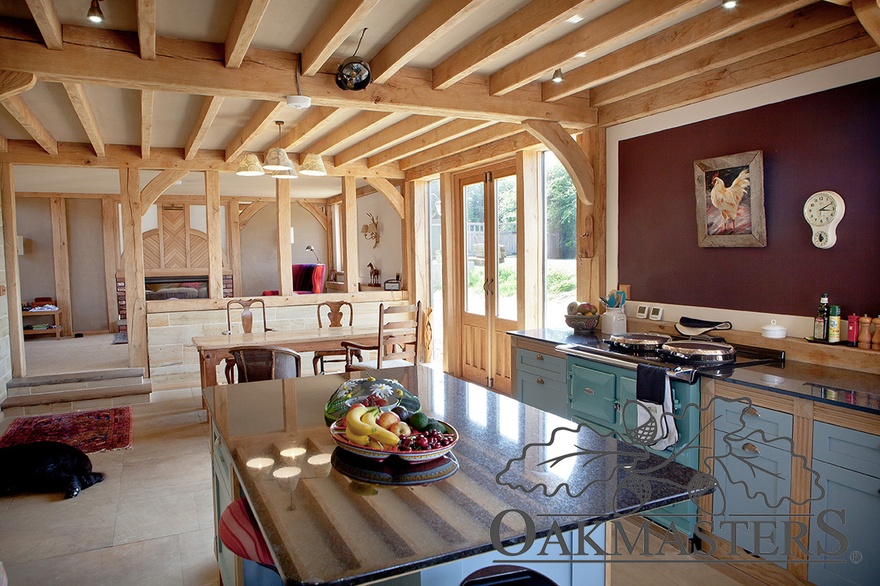 Inside, an open plan kitchen, diner flows seamlessly into the hallway and on to a living room. The kitchen opens onto the garden with far-reaching views.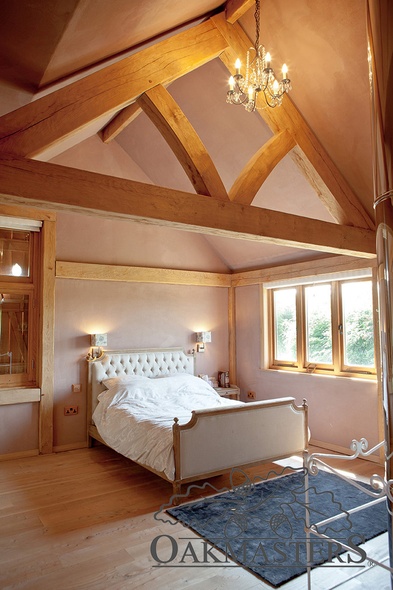 Upstairs, floating oak trusses create a feature in each bedroom. The function of these trusses is not structural. Instead, they rest on an internal wall and perform a more cosmetic function.
To find out more about this oak framed house, read the case study, or visit the oak framed houses gallery to see more photos.
Oak framed building as bed and breakfast
Thinking of adding value to your existing house, or looking to create an additional revenue stream at home? An oak framed building with multiple functions may just be the way forward.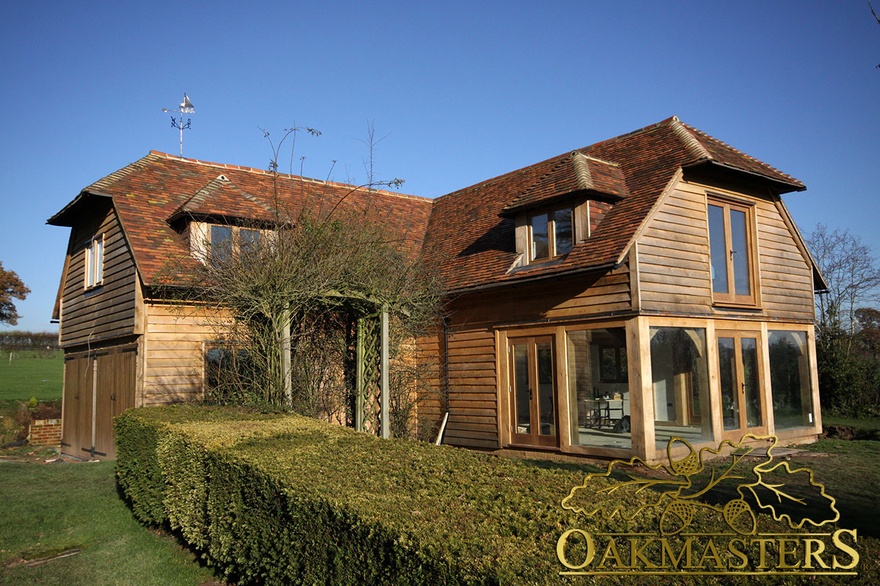 This lovely L-shaped oak house was built in the grounds of a bigger property. The owner wanted to have a multi-purpose oak building, which would function both as garage, but also have flexible accommodation, which could be used for entertainment or as B&B.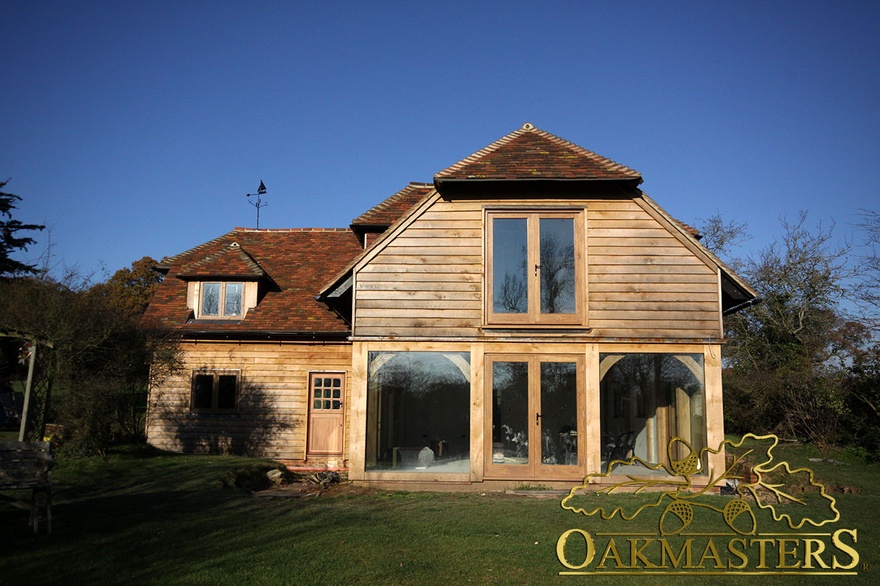 Oakmasters designed and built the oak framed building following the owners' vision. An enclosed double garage on one end, with a feature glazed room on the other end of the building, plus plenty of space upstairs, make for a stunning little oak property.
For more pictures of this oak framed building visit our gallery.
Tags:
oak framed houses