Organic Oak Barn in Sussex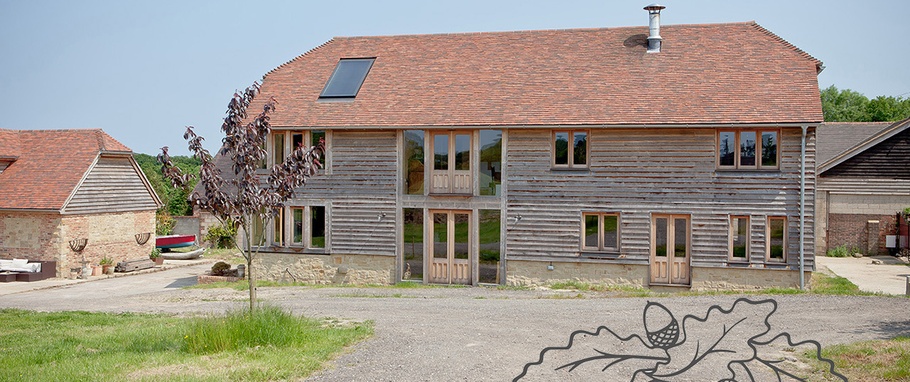 Deciding to build your home on the edge of a national park brings its own challenges, but taking inspiration from nature and your local area to blend the house into its surroundings might just be the way to do it.
PROJECT BASICS
274 sq m over 2 floors with additional space in the attic
Entrance hall, kitchen diner, living area, 4 bedrooms, 2 ensuite
Timber-clad oak frame
KEY FEATURES
Wrap around windows
Suspended roof trusses
Watch the timelapse video of this housebuild.
THE BACKGROUND
Peter and his family weren't really looking to build when they came across a derelict farm just on the edge on Ashdown Forest. They instantly fell in love with the location and decided to build their dream home on it.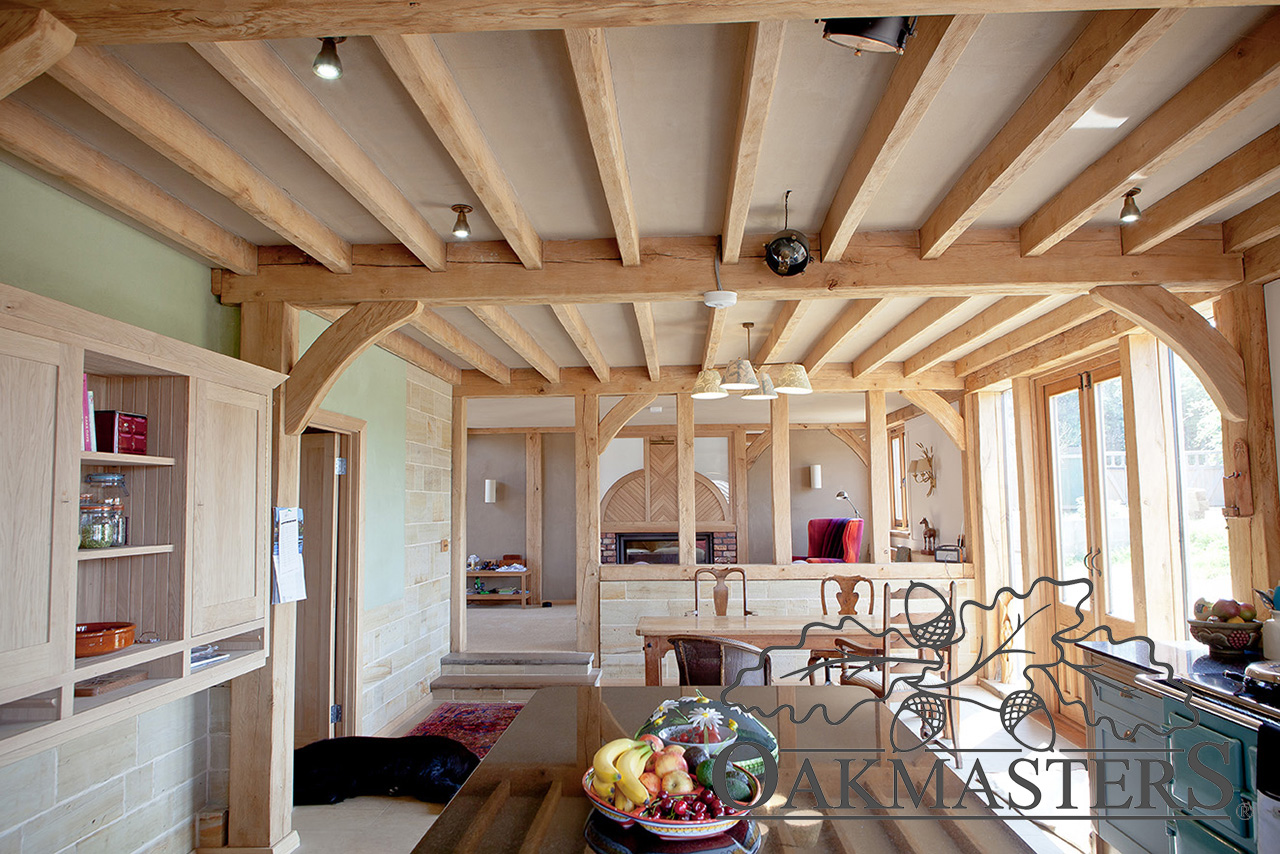 Originally, they wanted to build a traditional Sussex farmhouse with a large kitchen, but following discussions with the local planning department, they agreed that a timber-clad barn would be more in keeping with the area.
Peter likes to keep things uncomplicated, so his aim was to work with people and companies that are local to the area. He approached Oakmasters with a request to design his dream home, help him get the planning permission and build it.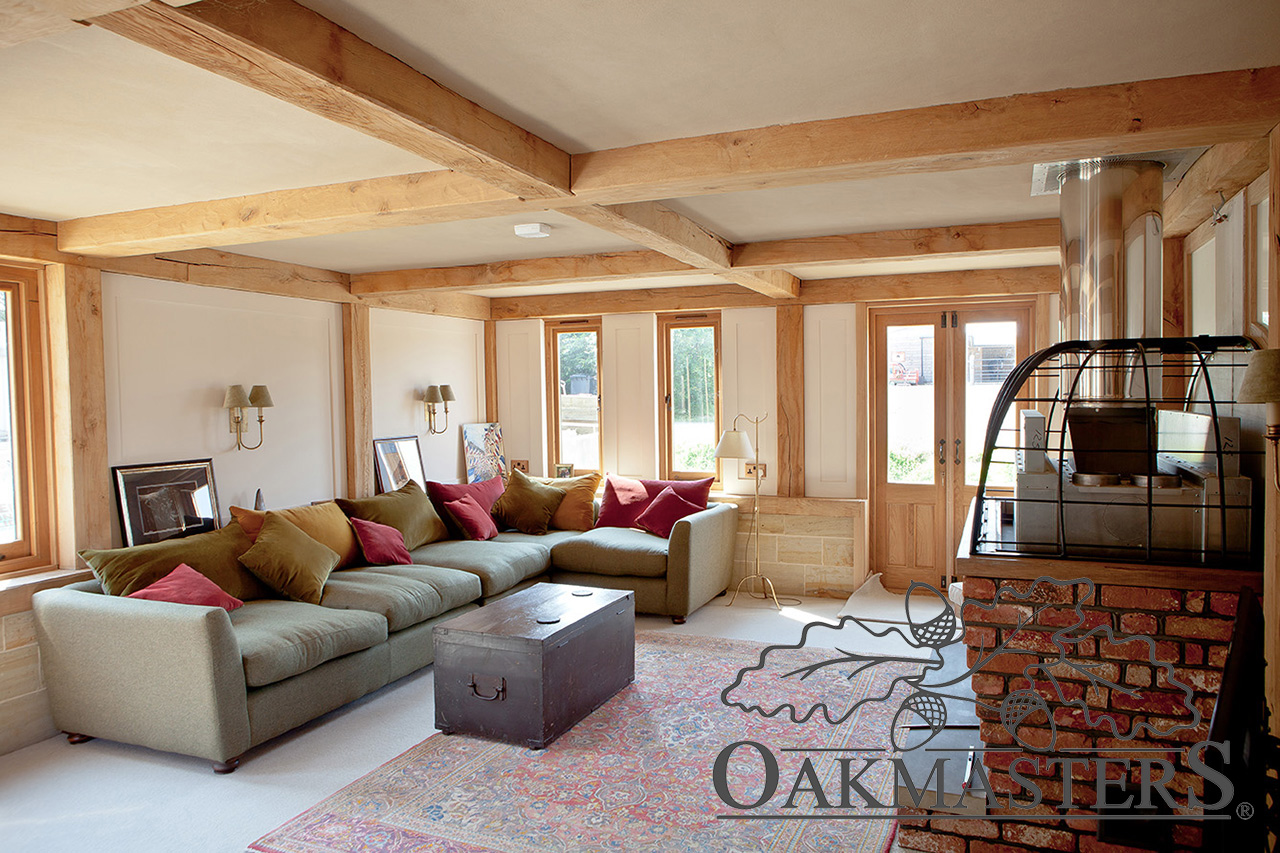 THE DESIGN PROCESS
During the first meetings, Oakmasters design team talked to Peter about how they were going to live in the house, what was practical for them as a family and what was important now and in the future. The family needed a large utility room as this would be the 'muddy' entrance to the house. A lot of time would be spent in the kitchen, hence it is the largest room in the house and features the corner window facing out down the valley.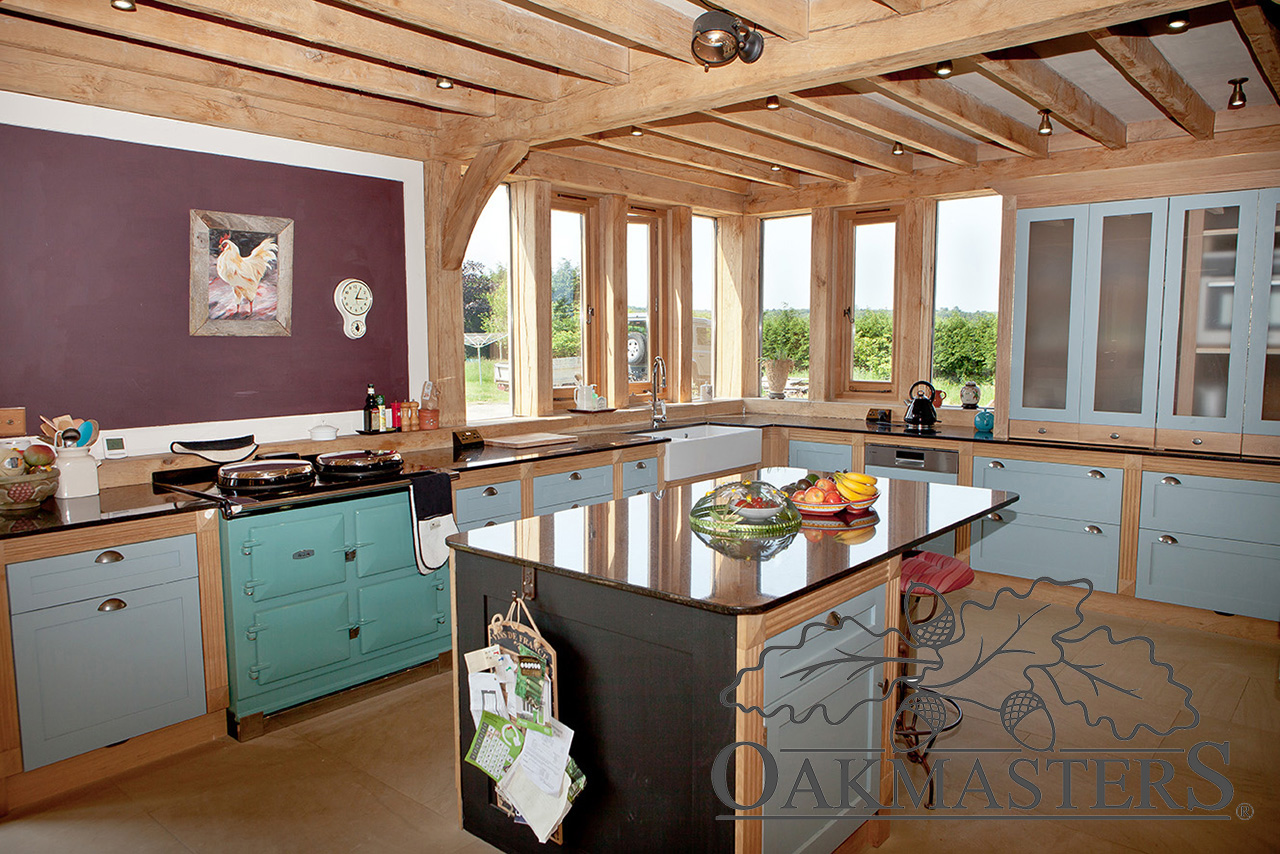 Apart from placing restrictions on the footprint and the overall size of the building, the planning requirements dictated that the front of the house had to be close to the neighbours, so all of the bathrooms and dressing rooms were put to that side of the house to minimise the need for windows. This also meant that the plumbing on site was easier as it was mainly down one side.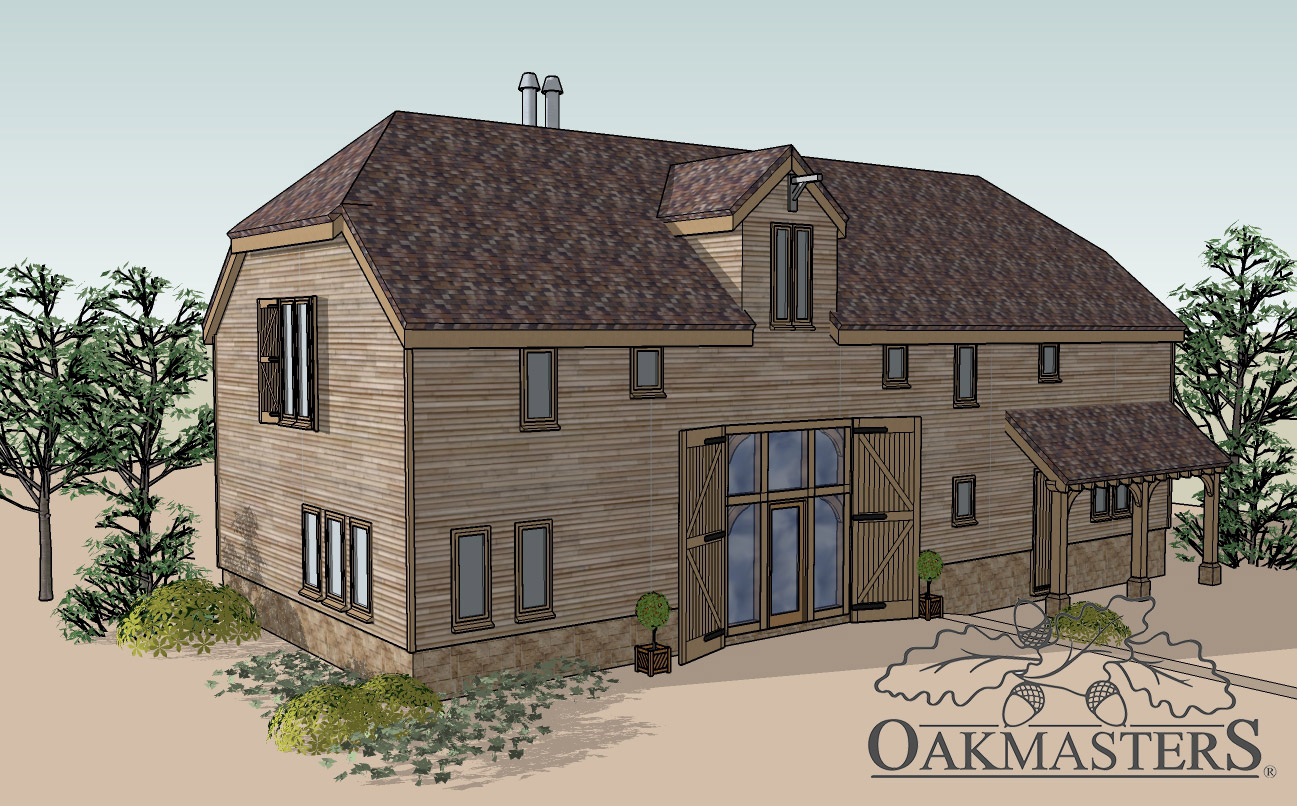 In getting the in-house team to design his home, Peter not only made communication simpler, but it also meant that their specialist knowledge of oak allowed them to build in quirky features such as a partial truss in the bedroom, which allows the master bedroom to be internally vaulted with a false ceiling to one section.
By understanding the jointing processes, the design team knew which features would be on display and how they would look. They also knew the sizes of timber to be used, so minimum adjustments needed to be made for engineering drawings. By knowing the project inside and out, they would also be at hand to answer any queries that may arise on site during the installation process.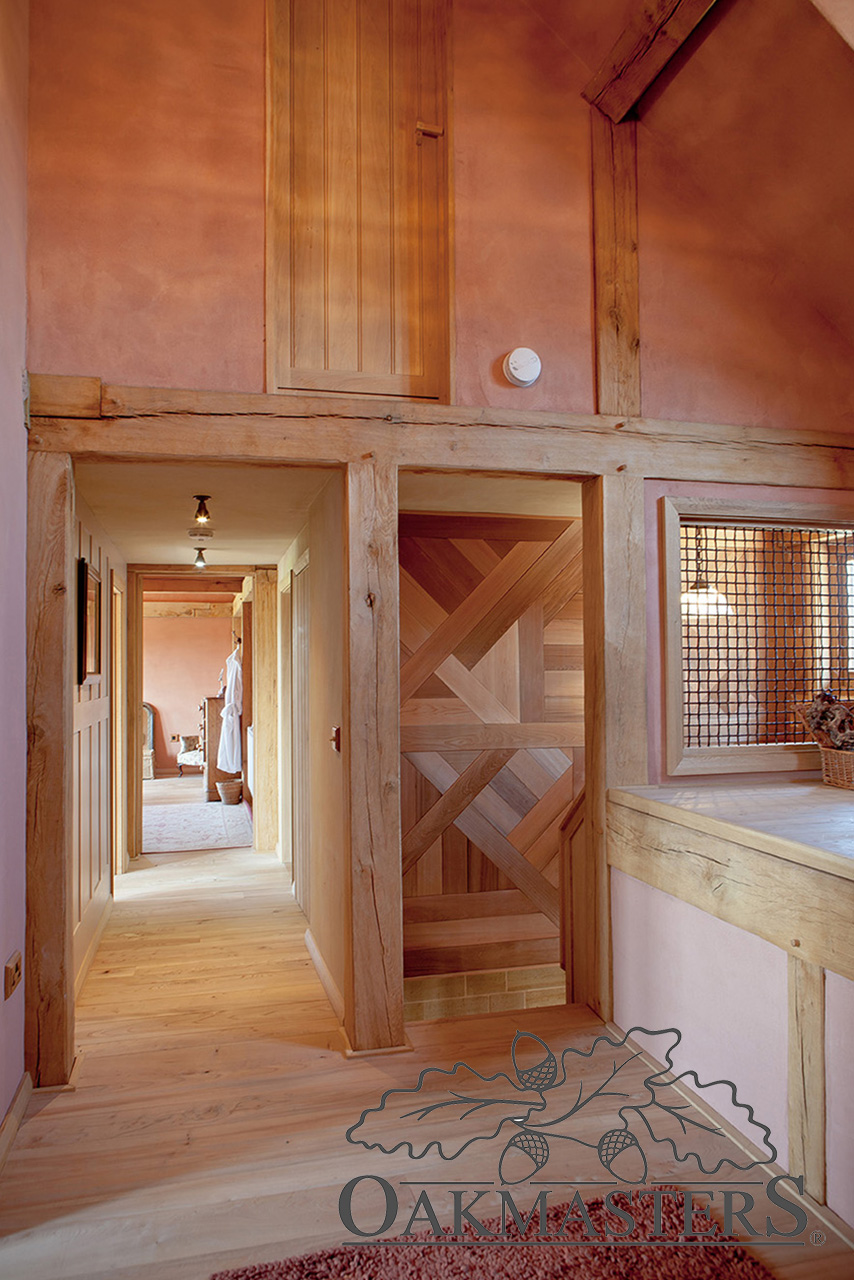 THE BUILD PROCESS
After numerous design iterations to satisfy planning requirements, Peter's project got underway in February 2013. Oakmasters got on with the pre-manufacture of the oak frame, whilst Williams Builders, a reliable construction company recommended by Oakmasters started on site with the groundworks.
Oakmasters delivered the frame to site, assembled and wrapped it and provided all the softwood stud work and external oak cladding. Williams Builders undertook all other aspects of the build including insulation, roofing, services and internal finishes. Peter also asked a local company to install a heat source pump and solar panels.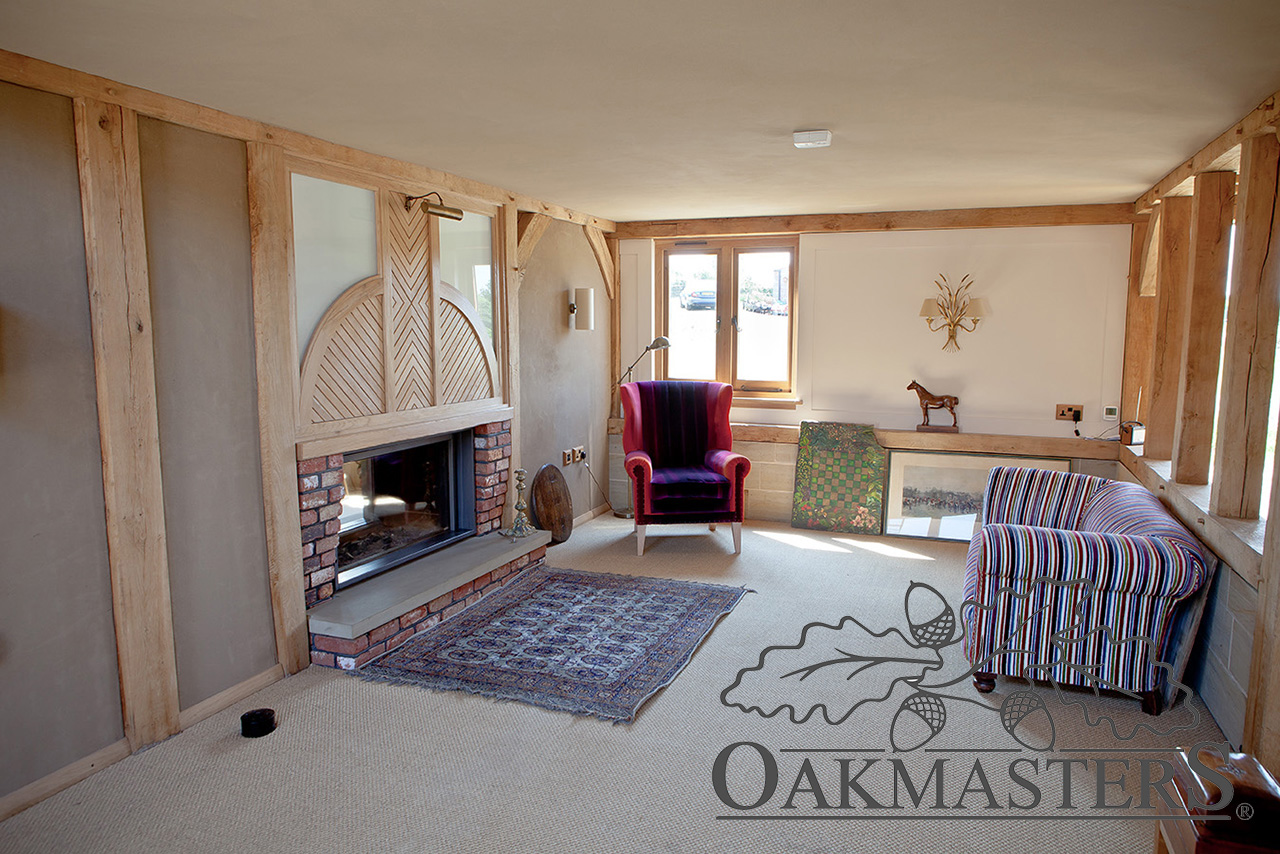 When choosing materials, Peter's principle was to keep things uncomplicated by focusing on quality rather than quantity and sourcing locally wherever possible. Using a local natural sandstone extensively throughout the house as well as coloured clay render gave the house a real organic feel. Peter's brother Simon, a joiner by trade did all of the internal joinery and bespoke furniture.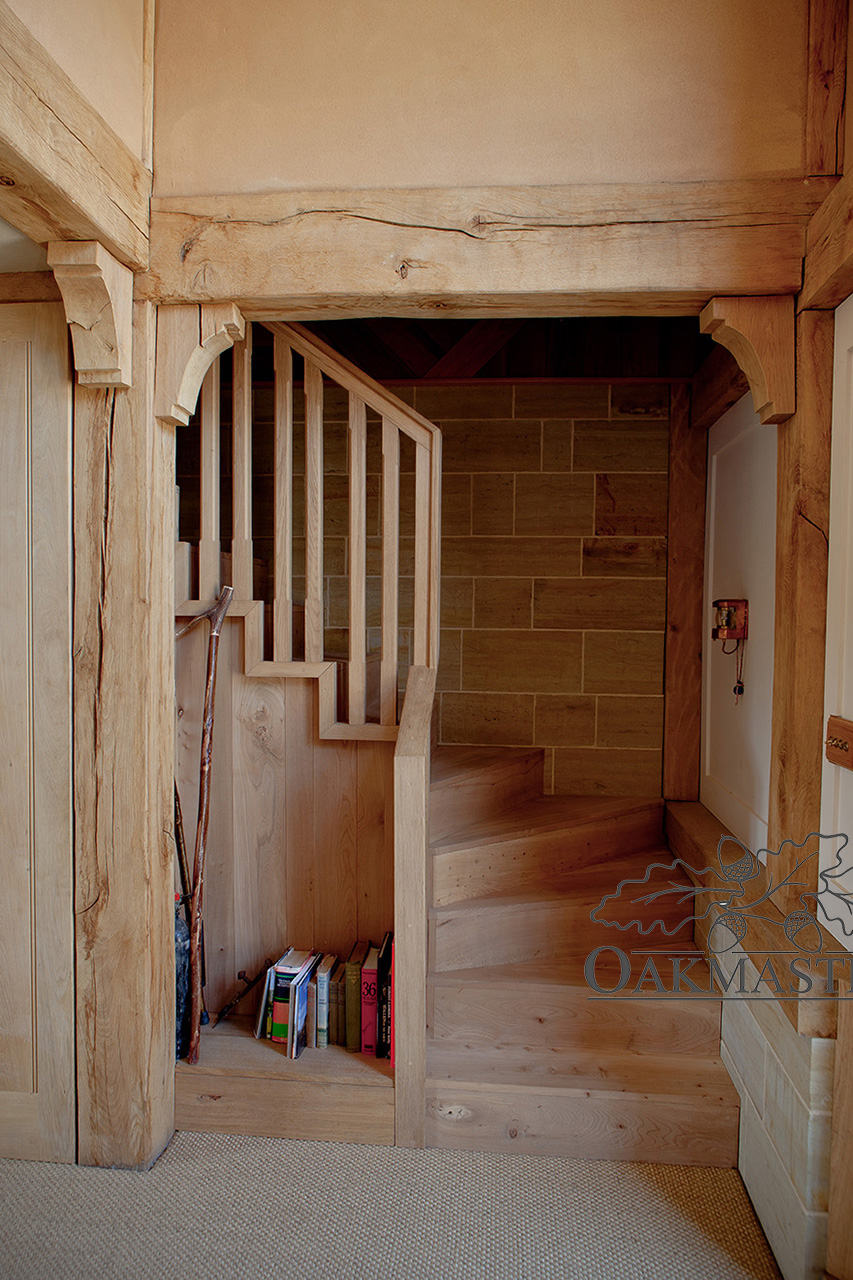 Peter decided to project manage the build himself. A naturally good communicator, his role was pivotal in ensuring everything ran smoothly, there was no waiting for materials or clearing of the site and that everyone on site knew what they were meant to be doing. As a result, the project was completed on time and on budget of approximately £380K for the whole build.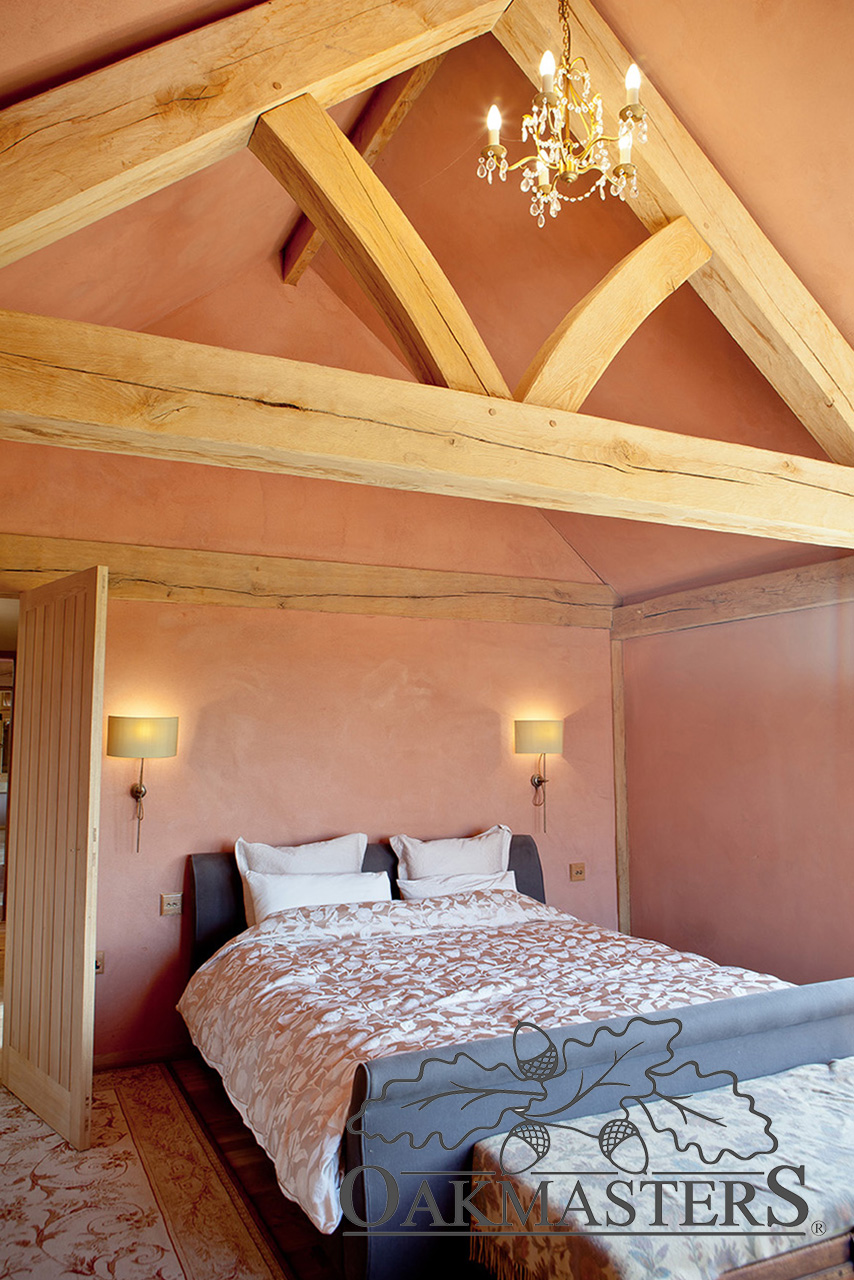 A WORD FROM THE CLIENT
"I wanted to create something that would fit into the environment. Something natural and timeless. I also wanted to work with local materials and people, because I really believe in keeping things close to home.
The design process was exciting, because it was really hands on. I loved the fact the designer had a great vision, genuinely listened to what was important to us as a family and translated it onto little details throughout the house.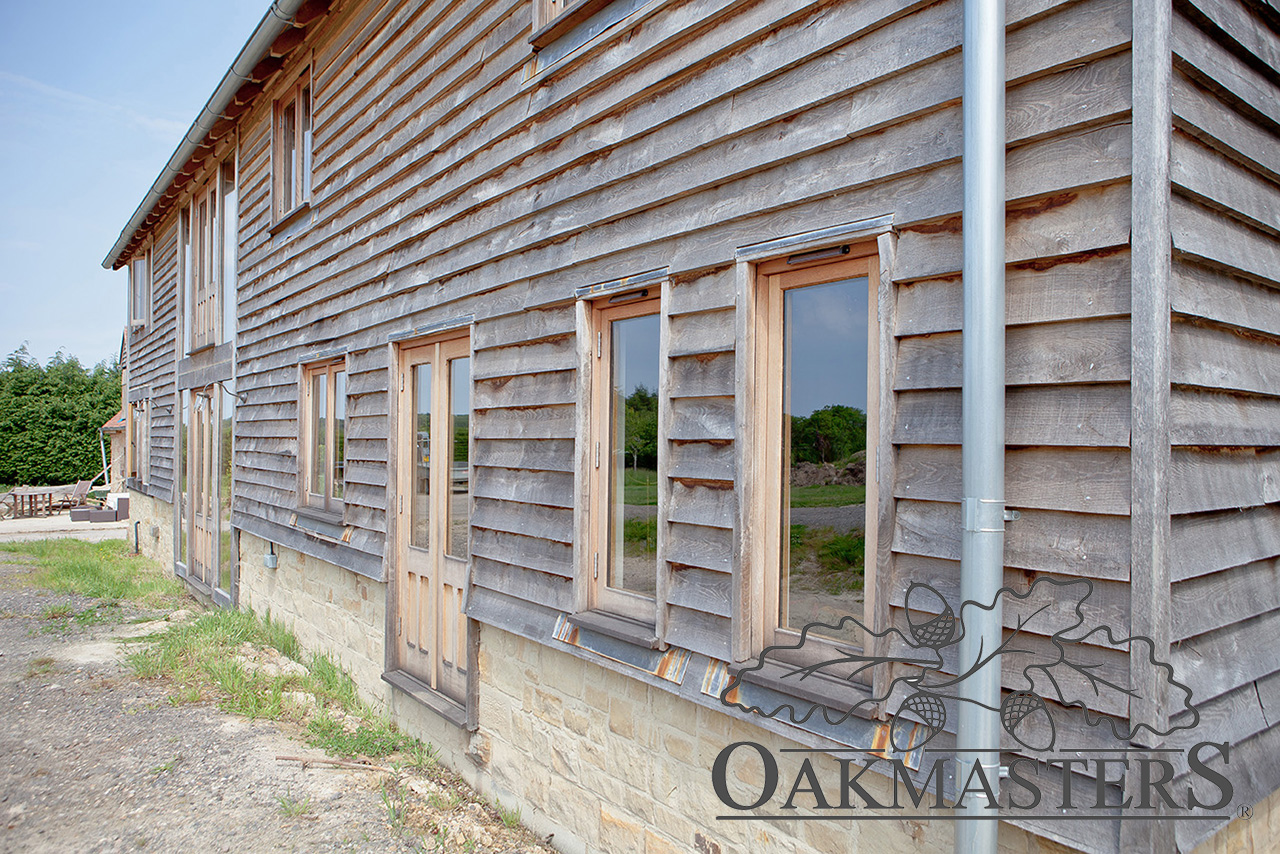 I believe in uncomplicated design, where less is more. I'd rather invest in a fewer pieces of exceptional quality, rather than surround myself with a lot of temporary stuff. I wanted as much natural materials and as much locally sourced components as I could get. Whilst I didn't want to put in luxuries, I didn't want to skimp either. For example, there is about £20,000 worth of locally sourced sand stone on the walls, but I didn't feel I needed fibre optic cables or similar. I chose coloured clay render – a more expensive option, because I didn't want to worry about chipping the walls and having to repaint them every couple of years.
During the build, I kept the site clear, booked lorries, made tea and was here to answer questions. Every morning, I'd have a little conflab with everyone on site together, so that we were all clear on what we were doing. You can waste an awful lot of time by waiting for the right tools or materials, or clearing the part of the site you are meant to be working on.
We love our new house. My favourite part has to be waking up in my bedroom, looking out over the valley, through that amazing wrap around window Jenny designed for us."
 Images courtesy of Adam Chandler photography and Oakmasters.
This oak framed house was featured in i-Build magazine. Visit our gallery to see more images of this property and other oak framed houses.
Tags:
case studies
oak cladding
oak framed houses
self build houses