This is the one thing you need to bring to your self-build home's table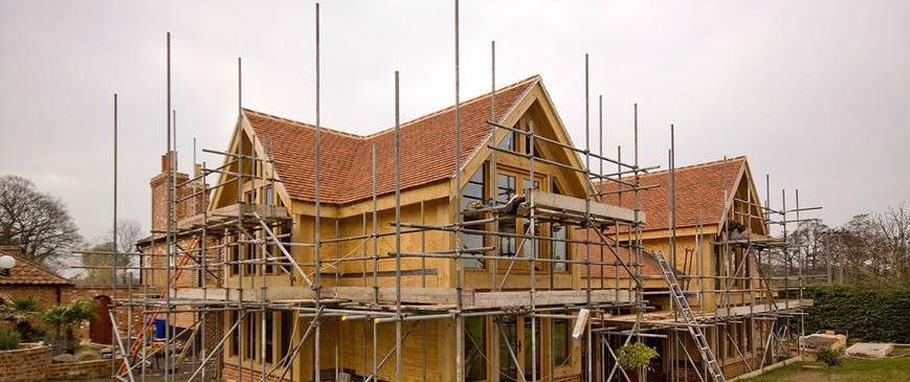 Let us count the ways you can self-build
Self-build homes come in all shapes and sizes – and self-build projects span everything from a simple porch extension to an entirely new house.
And the self-build route itself takes many forms.
At its most heroic, there's the hands-on self-builder who is designing, sourcing, organising and laying every brick. Conversely, at its least involved, there's the self-builder who has employed a project manager to oversee the site and the team that will construct the dream home.
Of course, between these two extremes, there lies a spectrum of subtly-hued shades of self-build.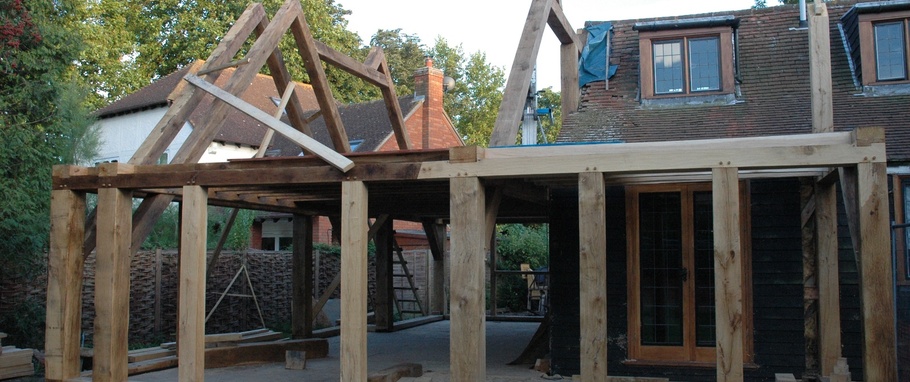 Discover how to get your self-build project off the ground
Which form of self-build is right for you?
The first decision you'll need to take is exactly what self-build means for you: where will you place yourself on the self-build spectrum?
It's a decision that will affect cost
 A typical Project Manager (PM) will typically charge between 5 – 15% of the build costs.
This is money that you could save – but it's worthwhile considering that a good PM will also be able to save you around £15,000 through considered sourcing of labour and material.
And the savings they make by lessening the assault on your time, nerves and stress levels are harder to quantify.
It's also a decision that will affect your project's success
Saving money is one thing, but you need to be sure that in doing so you are not overstretching your available time, skills, understanding and patience – the self-build process can be as relentless as it is rewarding.
You need to have better juggling skills than a circus performer and be as organised as the most scarily-efficient PA. Scheduling, materials, permissions, regulations, site safety, progression, quality control, workers, dispute resolution, and finance are all your responsibility.
You'll need time to make daily site visits, you can expect frequent calls and meetings with service providers, site inspectors and sub-contractors, and – ultimately – any problems that arise are for you to resolve.
And yet, the satisfaction and sense of achievement you'll get from managing your own build are a very real reward, as is the estimated 20% you can save on labour and materials.
The lighter end of the self-build spectrum
There are still significant savings – and a significant sense of achievement – available at the lighter end of the spectrum.
Calling in a PM can take some of the strain off as well as adding an extra level of professional insight into your project. Another option is to employ a main contractor and allow them to sub-contract out other aspects of the build. And, then, there's the custom build route where a specialist developer works with you all the way to deliver your project.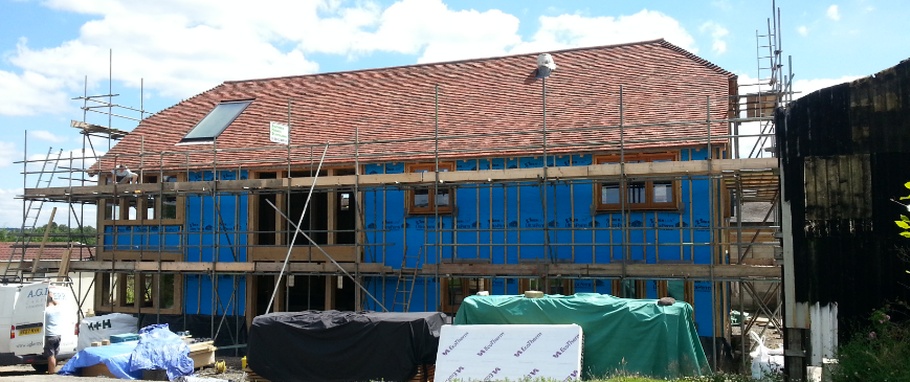 Read about this self-build project in Sussex
The one thing that determines the success of all self-build projects
We love self-build projects. The passion and excitement that drives these projects makes them a sheer joy to work on – and we've worked on many, whether with savvy specialist developers, professional contractors, unflappable PMs or driven self-builders themselves.
There's one thing that we have found to help make the best projects run smoothly and efficiently, regardless of the self-build route being followed.
And that is this: never play your cards close to your chest. Open full and frank conversations with suppliers and service providers as early as possible. Listen to their feedback and let it shape your plans as they develop.
It's never too soon to open the channels of communication – and, once opened, make sure the conversation and ideas are always flowing both ways.
Here's what we mean.
We'd love to be involved in your oak frame building project at any point, but the earlier you can get us on board the more value we can add.
Even at that initial planning stage we can work closely with you to develop an oak-frame design that will solve many problems and challenges for you at the earliest opportunity.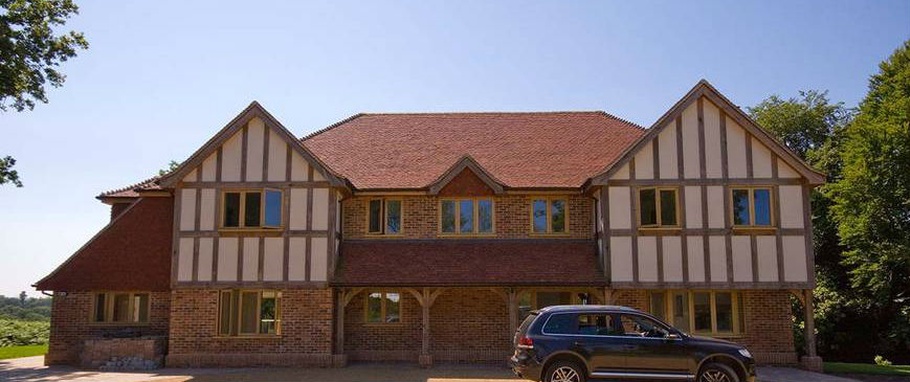 Five sources of inspiration for self-builders  
We have great relationships with external planning consultants if you need them to smooth the way and make everything ready for the next stage – just ask.
If you already have planning permission, we can help you overcome any engineering, architectural and regulatory issues that a line drawing itself may not reveal. And the next steps are the plans, measurements and calculations for your oak framed house that will secure you the building regulations you need before the build itself kicks off.
Whichever way you are planning to self-build, start your conversations early and keep having them until the project is complete!
For further ideas about how we can help you to achieve your dream home, check out our gallery. Feel free to call our expert and friendly team on 01444 455 455 to talk through your ideas and questions.
Tags:
building with oak
case studies
help & advice
oak framed houses
self build houses