Self build mortgages: How do they work?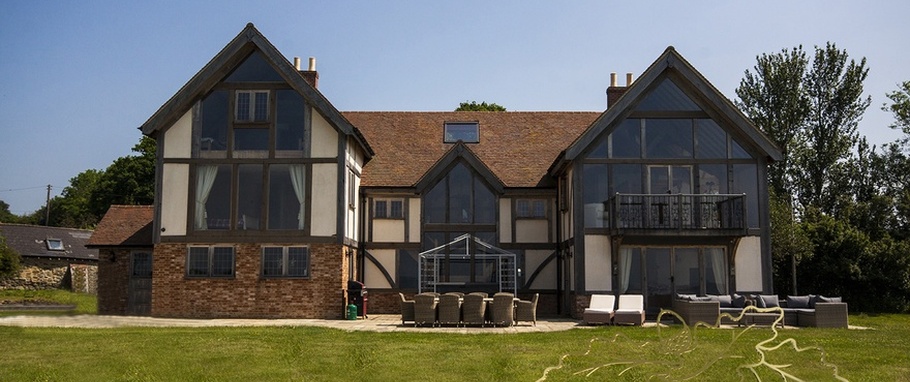 With the chronic housing shortage currently facing the UK it's no wonder people are increasingly turning to self build homes as a solution. Many of our customers choosing oak frame houses are opting to build these themselves, using our frames and kits as a base and managing the project themselves. 
The build your own home market is predicted to grow 41% by 2020[1] and mortgage lenders are now offering self build finance deals on very favourable terms.
Let's take a look at the opportunities as we review:
What is the difference between custom and self build?
What are the benefits of a self build home?
How do self build mortgages work?
What is the difference between a self build and a custom build house?
Custom build houses are basically self builds with a lot more hand holding.
They are built on serviced plots of land with pre-existing planning permission in place and utilities already arranged by a developer.
The level of choice you have over the final design, layout and interiors will vary from project to project – but if you are set on achieving your vision and your dream, self build is probably worth the extra effort.
What are the benefits of a self build home?
Building your own home from scratch is the ultimate chance to create something entirely designed around your own unique needs – in a location that you have personally chosen.
It gives you the chance to integrate all the latest technology – at a fraction of the cost – and to ensure that energy efficiency and sustainability are built in.
You'll usually avoid having to pay stamp duty and the overall costs will usually be significantly lower than the market value of your finished home.
How do self build mortgages work?
Whether you are looking at a custom build project or embarking on building your own home from scratch there is an increasing number of mortgage lenders offering products that can help you to finance your dream.
You will be expected to provide detailed plans of your build – there's a lot more paperwork required than for a traditional mortgage.
The real difference, however, lies in how your funds are released. The money is borrowed in stages. Exactly when funds are released will depend on the lender, your financial situation and your plans. The usual funding cycle is:
The first tranche is released when you buy the land.
The second, when the foundations are laid.
The third, when the property is built up to eaves level.
The fourth, when the roof is watertight.
The fifth, when the interior walls are plastered.
And the final instalment is paid on completion.
Arrears and advance mortgages
Many self build mortgages pay in arrears – you receive the money when the stage is complete. This means that you will need to carefully manage your payment schedule with your suppliers.
There are advance self build mortgages which release funds at the start of each stage, but the cost of borrowing is significantly higher. As self build becomes more popular the difference in rates is starting to diminish.
Is a self build mortgage expensive?
Another important factor to consider with self build mortgages is that the interest rates are higher than those for traditional mortgages.
Borrowers are usually 'locked in' to this higher rate for a few years after the build but providers are increasingly offering the option to 'switch' to a lower rate once the house is complete.
How much can I borrow to fund my self build?
The amount of deposit required used to be between 25 and 50%. Today, there are several lenders who expect no more than 5% as a deposit for both land and build costs.
[1] https://www.homebuilding.co.uk/market-report/
Tags:
building sustainably
help & advice
oak framed houses
self build houses