Going solo: Our guide to everything you need to know about building your own oak framed home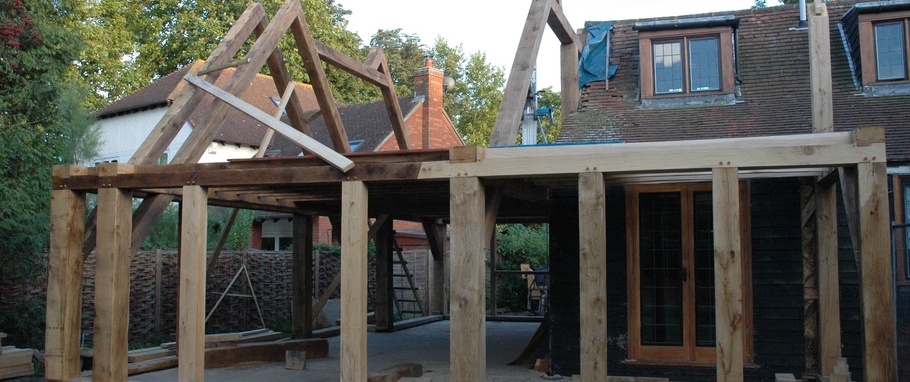 Building your own property is rewarding and challenging in equal measure. Nothing can beat the thrill of knowing that the property you set foot in each day has been created from your own ideas, designs, or even by your own hands. Of course, it also involves months of planning, countless obstacles and lots of hard work, but every client we work with on self-build projects say that the end result and the sense of true ownership make everything worth it in the end. This is our guide to the latest developments in the oak self-build sector and what you need to know before embarking on your own project.
1. Self-build projects: what's involved?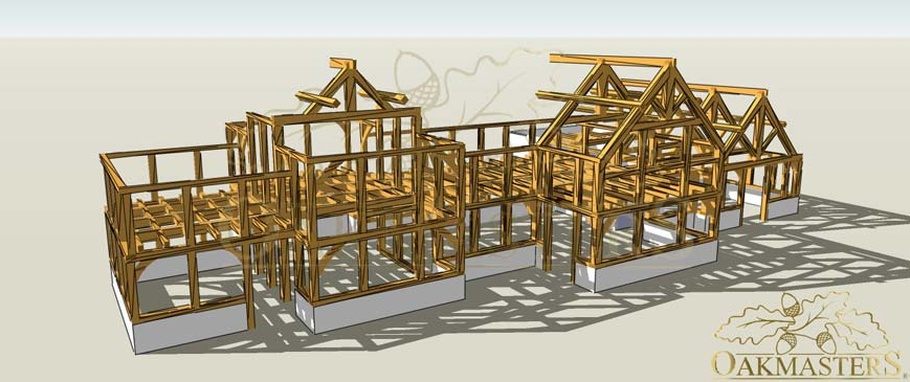 If you are looking into building your own property for the first time, you may well come across lots of different terminologies, such as self-build and custom build. In essence, self-build projects are those where you as the eventual home-owner will take much of the project on yourself, from design to actual construction work. Custom build projects are still guided by your designs and wishes, but you can take more of a back seat, by hiring a developer that will manage the project for you, securing the site, managing the construction process and dealing with any third parties.
If you design a property and then instruct an architect or contractor to build the house, or find a plot and use a company to construct and build a home from a kit design, this is still classed as a self-build project. Working with lots of different sub-contractors may seem daunting and confusing in theory, but in practice it can actually be very simple. In fact, if you take the time to plan and manage the process properly, working this way can actually save you time and money in the long term.
We are happy to get involved in your oak frame building project at any point, but the earlier we come on board, the more valuable advice and input we can provide.
If you are still at the planning stage, we will work closely with you to develop an oak-frame design that brings your vision to life. We also have great relationships with external planning consultants to help the process run smoothly and get you ready for the next stage.
If you already have planning permission, we will start with the details of your existing plans and  create the ideal oak frame design for your project, whilst considering engineering, architectural and regulatory issues. From this point we can provide you with the complete set of plans, measurements and calculations for your oak framed house in order to meet building regulations and get your project moving. We can then begin making the oak frame for your house.
Take a look at this example of a wonderful self build project we were involved with to learn more.
2. Why use oak for your self-build project?
Using oak in any project has clear benefits, such as sustainability, beauty and wow factor. Oak is an extremely versatile product, so it's possible to design and create something truly unique. Oak frame buildings combine traditional aesthetics with a sense of originality and character that simply can't be found in properties made with other building materials. Our team is not only hugely experienced in designing and constructing oak frames, we also know about all the challenges and processes involved with negotiating planning permissions and working with third parties, and we will help you every step of the way. Take a look at our case studies to explore how we've helped people to create their perfect home.
3. Right to Build: what is it?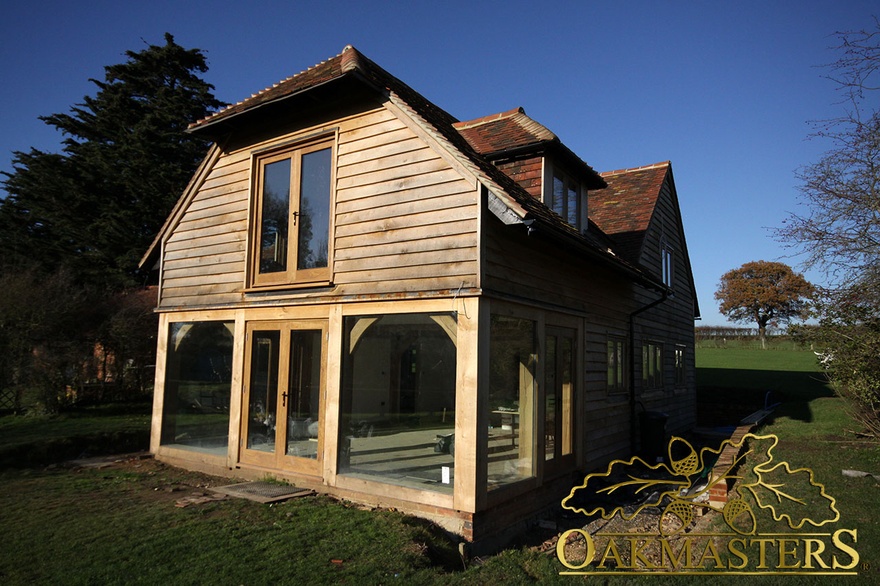 In October 2016, new 'Right to build' legislation came into force in England, aiming to make the process of planning and building a property easier and more accessible to all. Publicised as a way to help combat the growing housing crisis, the new law will make more serviced plots of land available to people wishing to build their own home. Local Authorities in England now must keep a register of people who are interested in a self-build plot, and have to make enough plots available to satisfy this level of demand. Read more about the scheme by visiting the National Custom & Self Build Association (NaCSBA) website.
If you would like to discuss a self-build project with us, we offer a free introductory session to get you started.  You can bring photographs, design ideas and initial plans, mood boards and details of your plot, and we will work with you to get the ball rolling.
Visit our gallery to see some fantastic examples of the stunning oak framed homes we've created for and with our clients and download our brochure for further details. Feel free to contact our friendly team on 01444 455 455 to discuss the options available to you and find out how we could make your self-build dream a reality.
Tags:
oak framed houses
self build houses