Building with sustainable sources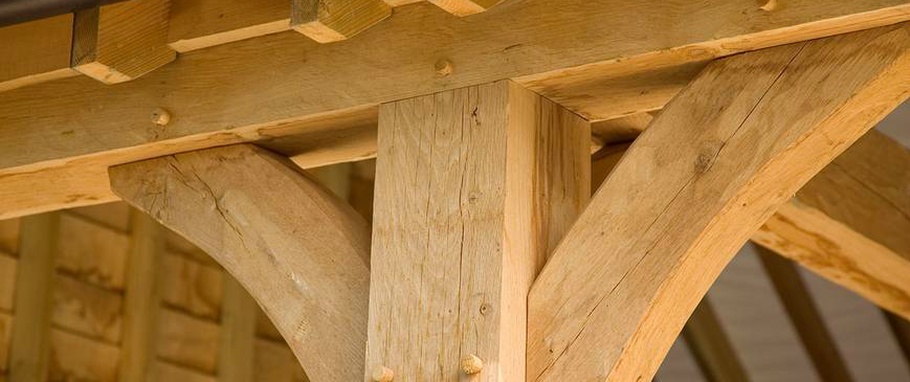 Do you worry that using oak within your home may be damaging the beautiful forests that surround us? We often get questions from customers on this topic and so we have decided to answer some of them below:
What are common timber misconceptions?
In a recent study by the WWF (World Wildlife Fund for Nature), it was revealed that 50% of consumers in the UK had no idea that timber items for sale can often come from illegal sources or were from unsustainable logging. Sadly, this type of usage can lead to mass deforestation, which also has many serious effects, including a release of damaging greenhouse gas emissions.

Eric Hossinger "Lone 200 year old oak tree, Chilterns, UK". Photo. Attribution 2.0 Generic
Is it OK to use oak within your home?
In the UK, oak has been used for many centuries, due to its availability and popular qualities. Oak is also a firm favourite within the building industry due to its versatility and durability. For customers, oak is a very beautiful material that has a rich colour, is full of character and can definitely add the "wow-factor" to your home. However, with increased environmental awareness, we often get asked whether oak should be used as a building product. The simple answer is that oak can continue to be used, however consumers should ensure that it is sourced sustainably.
How does Oakmasters work to be sustainable?
At Oakmasters, we want to ensure that our beautiful forests are around for many centuries to come, for our children, our grandchildren and even our great-great grandchildren to enjoy.
One benefit of using oak is that it can be re-grown, however entire forests are simply irreplaceable. That is why it is so vitally important for timber to be harvested in a renewable way and for all of us to ensure that we are responsible and are not contributing to world deforestation. At Oakmasters, we only use oak from a careful mix of sustainable forestry managed sources, from the UK and Northern Europe, where oak is grown specifically for wood. That means, whether you're looking for oak beams, an oak porch, or even an entire home with an oak frame, you can be confident in the knowledge that at Oakmasters, it has been sustainably sourced and has not damaged our ecosystem. In fact, for each tree that is cut down, one or more new oak trees is planted.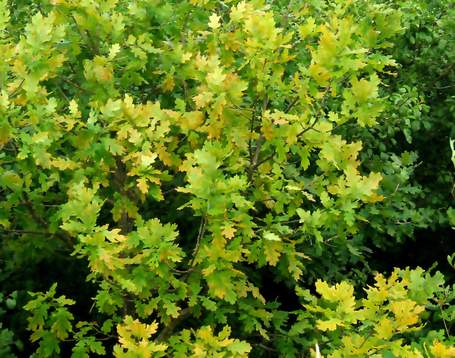 Dominic Alves "Oak Tree Leaves". Photo. Attribution 2.0 Generic
We are committed to protecting our oak heritage and are proud members of the FSC (Forest Stewardship Council) and PEFC (Programme for the Endorsement of Forest Certification Schemes) which promote responsible forest management.
Can you track timber back to its source?
For peace of mind, we are always happy to provide chain of custody accreditation upon request. Chain of custody is a mechanism for monitoring and tracking timber from growth to final sale, to ensure it has been sourced sustainably, from certified forests. For more information, take a look here.
Is oak an eco-friendly timber to use?
You may be surprised to hear that using oak can be more environmentally friendly than some other construction materials. This is because trees spend their lifetime absorbing CO2 that is in the atmosphere and releasing Oxygen. This CO2 will remain permanently within the trees fibres throughout its lifetime. This helps to counteract any emissions made during the felling and building process.
Green oak is also a very straightforward material to use. It doesn't require large amounts of fossil fuels to produce, much industrial reprocessing, or chemical treatments which are harmful to the environment, as some other woods or materials like brick and concrete require.
For more help and information on sustainable building techniques, as well as finance opportunities, take a look at http://www.sustainablebuild.co.uk/
If you have any further questions, or would like to start your own oak project, please don't hesitate to get in touch. Call our friendly team at Oakmasters on 01444 455 455.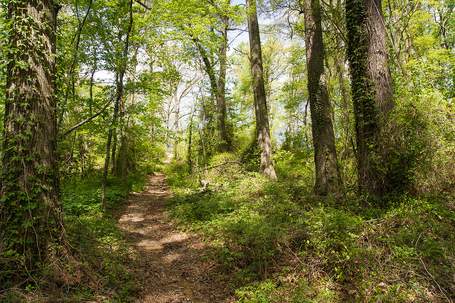 Sam Sheline, courtesy of Nature Serve "Coastal Plain Oak Forest". Photo. Attribution 2.0 Generic
Liked reading this article? Here are some other blog posts that you may enjoy:
Tags:
building sustainably