5 reasons why oak is the ideal material for your home building, renovation and improvement projects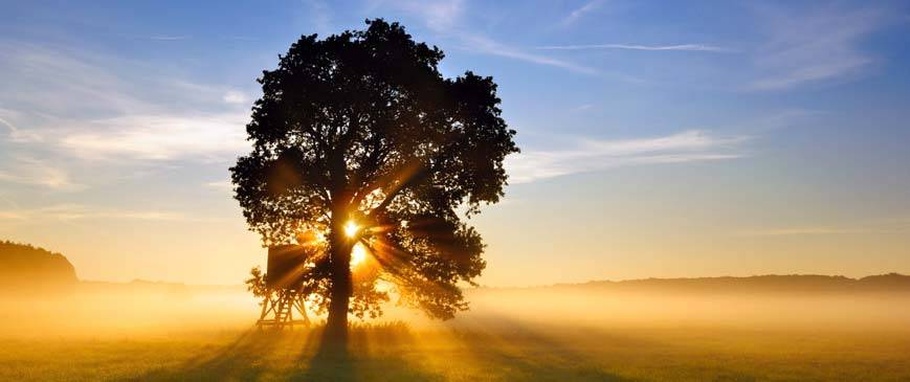 If you're planning a new project, whether you're looking to redesign your kitchen, add an extension or build a new home from the ground up, using oak can provide many benefits that other materials do not offer. From its durability, unique appearance and sustainability, we take a look at the 5 top reasons why you should consider using oak:
1. Appearance
Oak is a high quality, distinctive material, with a rich colour. It has a very attractive wood grain, especially if it is quatersawn, which adds an elegant texture. Oak also creates a rustic feeling and with exposed beams, it can instantly add character to your home.
2. Durability
Although there are over 500 varieties of oak around the world, there are three common features that this stunning wood boasts; oak is strong, resistant to moisture and very durable.
Not many other woods can compare to oak for support beams and foundations of buildings, which makes it a favourite for builders and carpenters.
You can guarantee that the frames will survive against the elements for years to come. In fact, many houses were built from oak during 1500's and before and are still stand strong centuries later, with the oak itself getting stronger the older it becomes.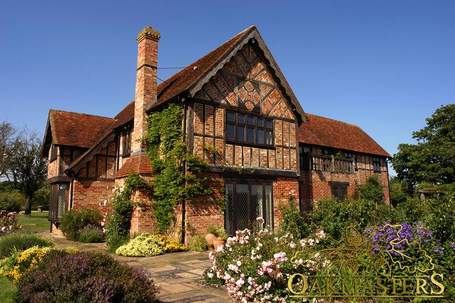 3. Versatility
Oak is a widely used material, especially in buildings. However, it is also used in a number of other areas, including furniture such as cabinets, flooring and even ship building. Oak is an ideal material for boats because of its strength and resistance to rot, decay and pests such as insect and fungal attack, which also means that it requires virtually no maintenance.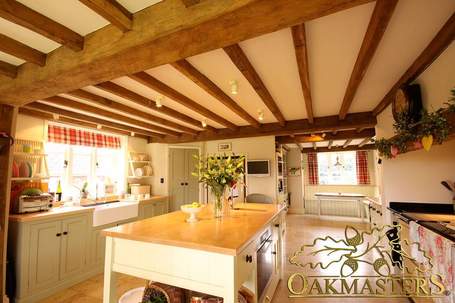 4. Sustainable
Oak has been used for many centuries in the UK due to its availability and popular qualities. Although all tree types can be regrown individually, entire forests are irreplaceable and not all types of timber is harvested in a renewable way. It is vitally important that we are all responsible and check that we are not contributing to world deforestation.
Oak can still be used today as long as we work responsibly. The amount that is used in the building industry is largely dictated by its relatively high cost. Oak is a premium material, so it only tends to be used in situations where it is to be seen and cherished.
At Oakmasters, we make sure our oak comes from sustainable sources. We only use oak from sustainably managed forests, where one or more new oak trees are planted every time one is chopped down. We also have a chain of custody accreditation from two world recognised bodies, the FSC and PEFC. These associations look after the world's forests and make sure they are managed responsibly.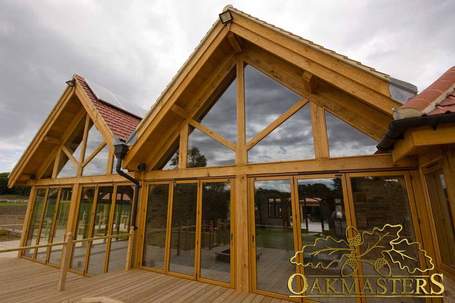 5. Environmentally Friendly
Trees spend their lifetimes absorbing CO2 that is in the atmosphere, and releasing oxygen. The carbon captured from the atmosphere by our great oaks is bound into their fibres over hundreds of years,  before being chopped down and then made into a house, where it will remain permanently. Green oak is also a very straightforward material to use, it doesn't require large amounts of fossil fuel to produce, much industrial reprocessing, or chemical treatments which are harmful to the environment, as some other woods or materials like brick and concrete require.
If you're looking to use oak in your next home project, take a look at our website for some inspiration www.oakmasters.co.uk, or for help and advice, please call us at Oakmasters on 01444 455 455.
Tags:
beam casings
building sustainably
help & advice
oak beams & component
oak framed houses
self build houses