Professional advice: Why quality is so important in oak construction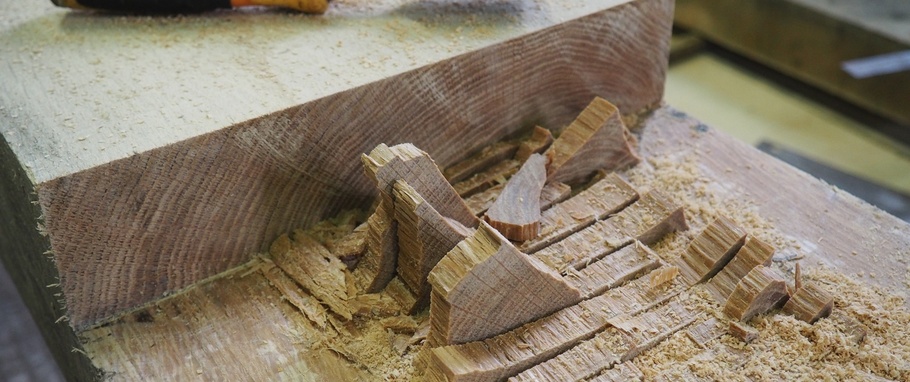 Quality assurance plays a huge role in every industry. Making sure that the products, services and delivery provided to customers meet the highest possible standards should be a top priority for every business owner. The world of oak construction is no different, and actually, quality takes on an extra level of importance in our industry, because we are dealing with the safety and security of people's homes. Our oak products must be of excellent quality, because in many cases, they literally put a roof over our customers' heads!
We take quality very seriously at Oakmasters, and we have oak graders within our team who are fully qualified to assess and grade the oak we use for each of our projects. Here is our guide to what quality means in the world of oak, and the measures we take to ensure that the timber we use in our frames and components is the very best material for the job.
1. Initial grading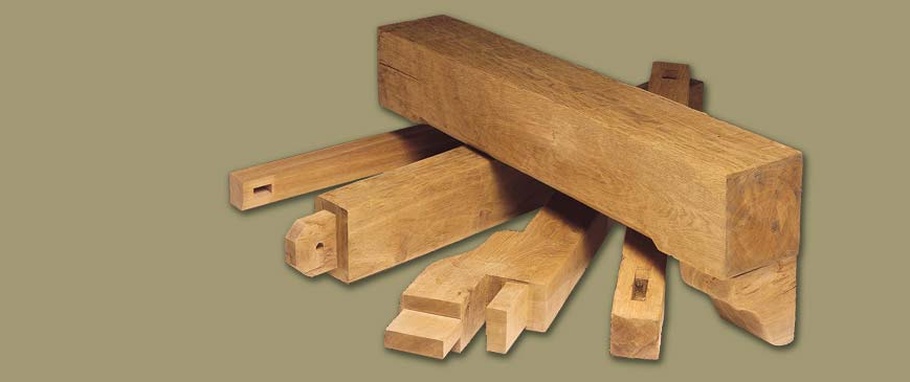 The most important aspect of oak grading is to ensure that the material is structurally sound. Our structural engineers will specify what is needed for each project, in terms of length, width, thickness and strength. The oak can only be graded when it's been cut, to ensure all defects and knots in the wood are accounted for.
Oak is graded depending on the size of the knots, the slope of the grain, whether cracks run along the beam and whether there are any abnormal defects in the oak. If any of these are classed as being problematic, the quality of the oak is compromised, and so could the safety and structural integrity of any buildings they are used in.
2. The right oak for the right job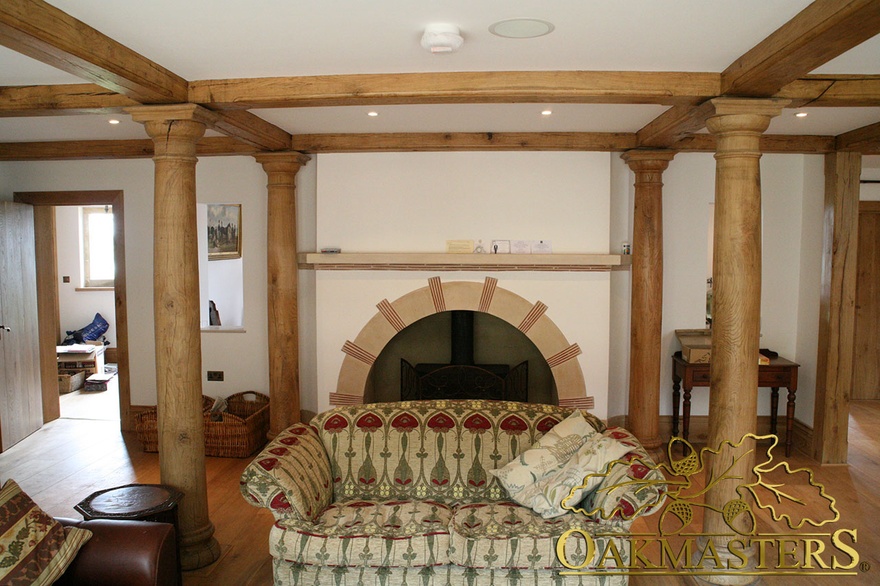 As oak is a natural and therefore unpredictable material, once it arrives at our yard, we check it again to ensure it is all structurally sound. After its initial grading, it's sometimes necessary to re-assess the oak depending on the specific products that will be made from the wood.
The oak may be drilled, sawn, machined to make joints and fixed using oak dowel, so our carpenters are well versed in looking out for tell-tale signs that certain pieces may not be suitable for the job. In these cases, the oak is brought to the attention of our fully trained visual oak graders, who will assess the timber with the full knowledge of whether that piece is going to be used as a roof truss, a structural beam, or a post etc. Factors such as how much stress will be placed on the timber, and what function it will be serving, may mean that the original grading for that particular piece of oak no longer applies, and in some cases, alternative pieces may need to be found.  
3. Splits: Defect or character?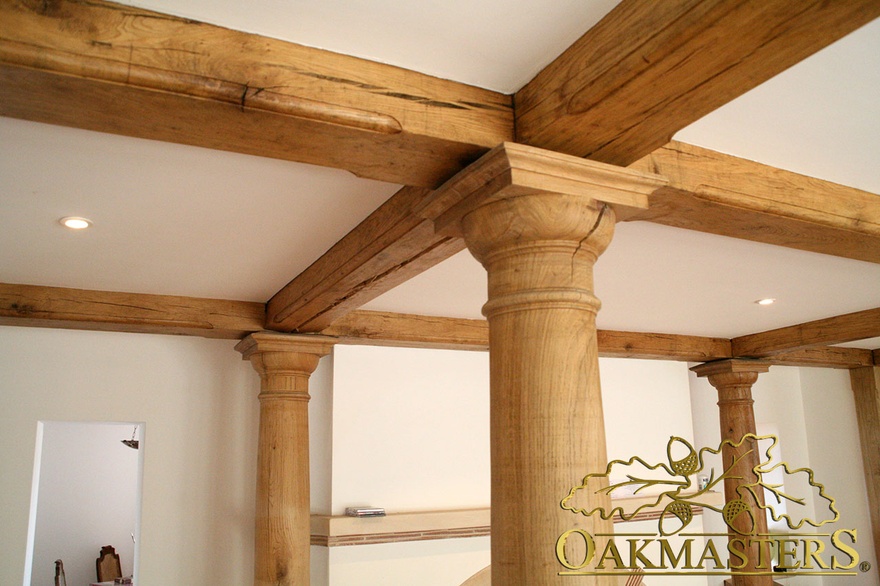 Our graders are very experienced in the oak trade, so they are well aware of what defects or characteristics they are looking for, and what can be deemed suitable or not. They are also aware of the ageing process of oak, and know what is likely to happen to each piece of oak. The majority of oak we use is green oak, and you can read more about why this is in our blog on the topic.  Green oak has a higher moisture content than kiln or air-dried oak, so as it ages, it will shrink, causing splits and cracks. But our experienced graders take all of this into account when grading and selecting our products, and this ageing process will actually enhance the character and strength of the joints as the wood ages. For many, one of oak's most charming features is the effect caused by this entirely safe cracking and splitting process. Again, our graders know which cracks and splits are dangerous, and if any wood arrives with defects across the grain, it won't be used.
We pride ourselves in knowing where our product comes from, in sourcing the best quality oak, and in applying regular and thorough checks on the timber to ensure each piece is suited to the job at hand. Our foremost concern is assuring our customers and partners that the oak frames and components we produce are not only fit for use, but of the highest quality, delivering both beauty and integrity in equal measure.
Read more about the value of using oak in your next building project and visit our gallery for examples of the homes, extensions and outbuildings we've created for our clients. Feel free to contact our friendly team on 01444 455 455 to discuss the options available to you and your customers.