Planning permission: A quick guide for your next project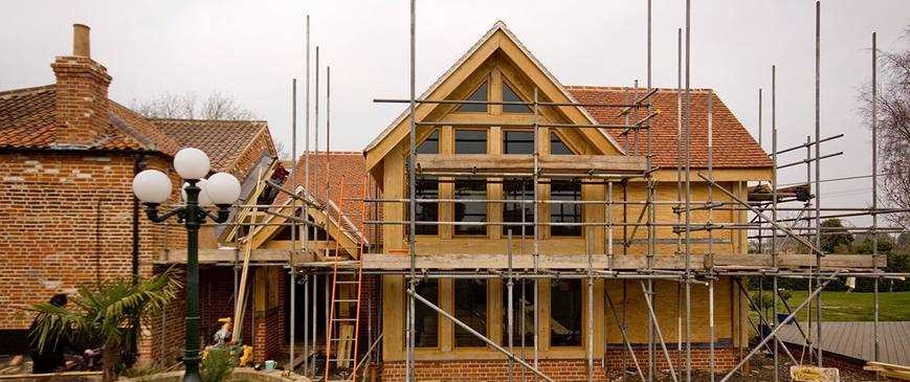 Whether you've found a suitable plot of land and want to start your own self build, or you want to carry out some renovation work on your existing property, one of the most important issues to consider is whether it will be possible to gain planning permission to build.
At Oakmasters, we understand that the subject of planning permission can be a confusing one and so we've shared some advice below to help you through the process:
When do I need planning permission?
If you're looking to build something new, make a major change to your existing building, or change the use of your building, it's likely that you will need to apply for planning permission. Without this system in place, people would be able to use their land in any way they wanted, regardless of the effect on people around them.
What if I don't own the land?
The good news is, you can make a planning application on land you don't own yet, so you can check the viability of your dream self build, before committing to buy.
How can I apply for planning permission?
One of the easiest ways to apply for planning permission in England and Wales is online, via the Planning Portal website.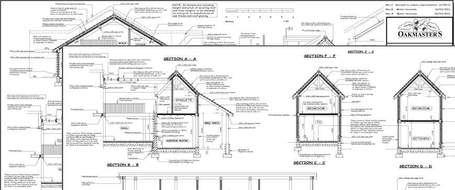 What will I need to apply for planning permission?
When applying for planning permission, you will need to submit various documents. Below are the mandatory national requirements:
The standard application form
A location plan showing the site and its surrounding context, as well as a site plan showing details of the proposed development
An ownership certificate for the property
Agricultural holdings certificate
Correct application fee
Your local planning authority may also have specific requirements to adhere to. For more information, take a look at the planning portal site.
What will happen if I don't get the required planning permission?
If you carry out the work without planning permission, you can be served with an enforcement notice which will legally require you to undo all the changes you have made. This really does happen, as this farmer found out when he built his very own castle, without planning permission. After hiding it behind hay bales for four years, he was found out and ordered to demolish it within 90 days.
Does all structural work to my home need planning permission?
Not all building projects require planning permission. Parliament grant permission for certain types of minor changes to your house under "permitted development rights". This could include building a porch, converting your loft space, adding new doors and windows and extending your property. However, there are still some design constraints that apply and so it's important to check with your local authority first.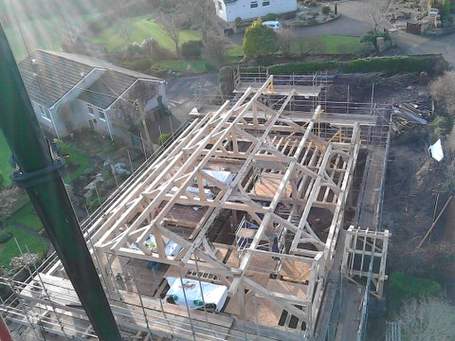 What building work will be agreed?
Planning permission rules are unfortunately never black and white. Planning permission also involves your local planning authority (LPA) and so they will vary from one area of the country to the next. However, generally your LPA's will take a number of things into account, such as the size, layout, purpose of the land and the effects your building will have on the surrounding area etc…
Before submitting your planning application, consider getting in contact with the planning officer personally, with rough plans or drawings. This way you can gauge if the plans are generally on the right track to be successful. You will find that planning officers are very helpful in these initial stages.
How long will it take for my planning application to be accepted/rejected?
Once you've submitted your planning application, you should receive a decision within eight weeks. If your project is unusually large or complex, this time could be extended to 13 weeks, although if this is the case, your local planning authority should obtain your written consent for the time period to be extended.
What happens if my application is rejected?
If your application is refused, you can adjust your plans, or if you're unable to make an agreement with your local planning authority, you can appeal. This process can take several months.
Where can I get more information?
If you're looking for help and advice on your planning application in England and Wales, visit the Governments Planning Portal resource. Scotland also have their own ePlanning site. From these sites, you should be able to find your local planning authority who may also have their own sites, full of help and advice.
Where can I get more help from?
At Oakmasters, we offer a range of services and can help you throughout the whole building process, from planning, right through to installation. So, if you're looking to start an oak project, we have experienced people on hand to help you. To find out more, visit our website, or call our team now on 01444 455 455.