Opposites attract: Combining oak with mixed materials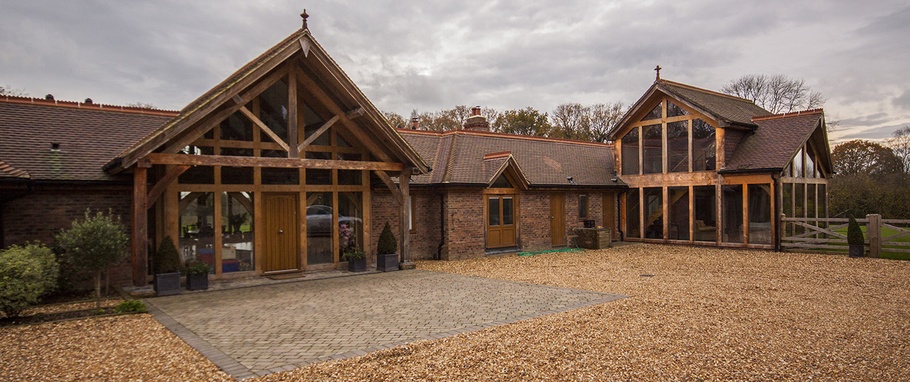 Oak has always been popular among self-builders and ambitious renovators for its character and natural warmth, but in recent years we've spotted a trend in clients discovering the potential oak has to shine alongside other materials and finishes.  Here's some ideas on how oak can be a stunning part of a bigger design jigsaw.
1. Mix it up: How oak can work with a range of materials
A great deal of creative freedom can be found in amalgamating a variety of beautiful materials – both natural and man-made. Oak's unique ability to add structure as well as texture allows for a pleasing contrast with everything from stonework to metals, tiling and glass or even highly sustainable materials such as unfired clay bricks and cob. Oak also has a sometimes underappreciated versatility. In the form of beams, posts and frames this tannin-rich timber is also capable of adding warmth to a clean-lined modernist interior as a strong structural complement to softer aesthetics. Oak cladding on brick houses can also add another dimension to the exterior of a property, and oak beam casings can disguise unsightly load bearing beams inside as well.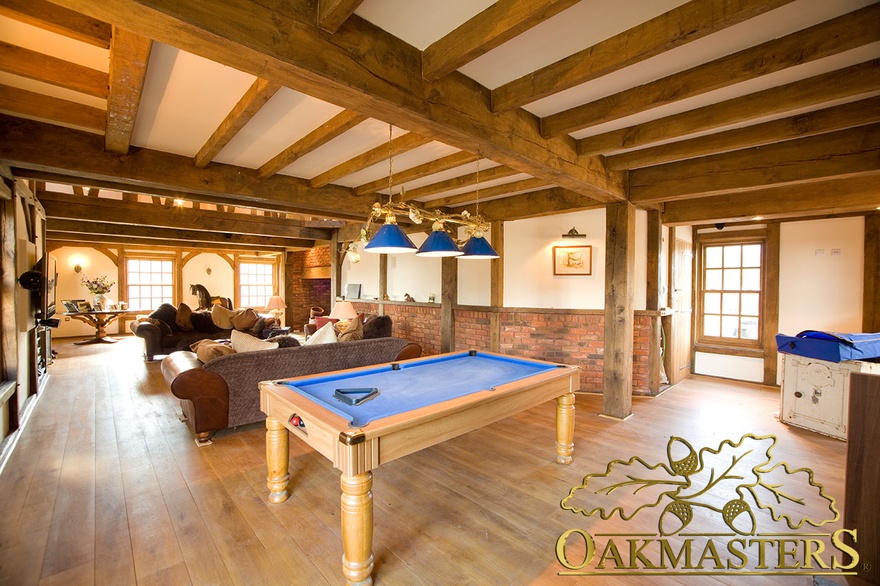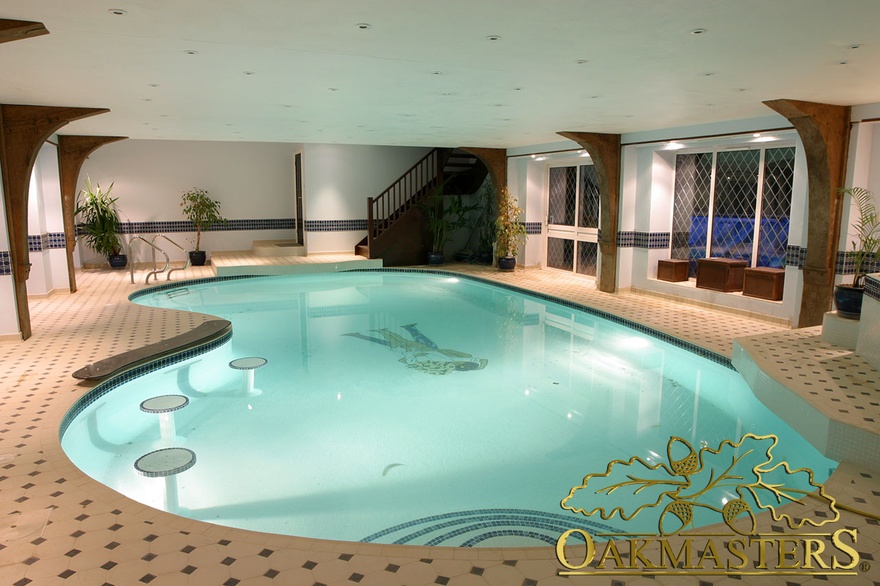 2. Don't be afraid to be different: Including oak in unusual combinations
The full impact of mixing materials comes from creating unusual and striking combinations. As such, builders and home designers have the potential to reference the natural surroundings of their plot, combining oak with other materials for a modern and light result.
Much like contrasting colours, when chosen with care, contrasting materials can make each other pop. For example, pairing minimalist oak trusses with masonry can make for a breath-taking finish. Or the hard edges of metalwork can be contrasted with naturally textured oak – drawing attention to the unique character of each surface.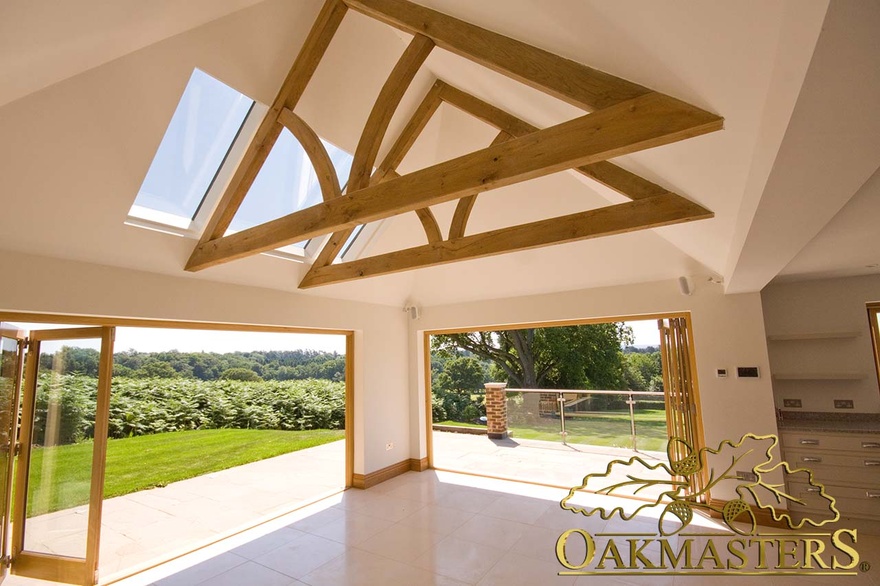 3. A touch of glass: Use oak to accent a modern setting
Using oak in unexpectedly modern settings also allows you to make a strong statement in your design. Whether it is an oak-vaulted ceiling sheltering a swimming pool, or oak frames breaking up a wide expanse of contemporary glazing, the mix of the clean modern lines and the classic natural beauty of the oak always delivers stunning results.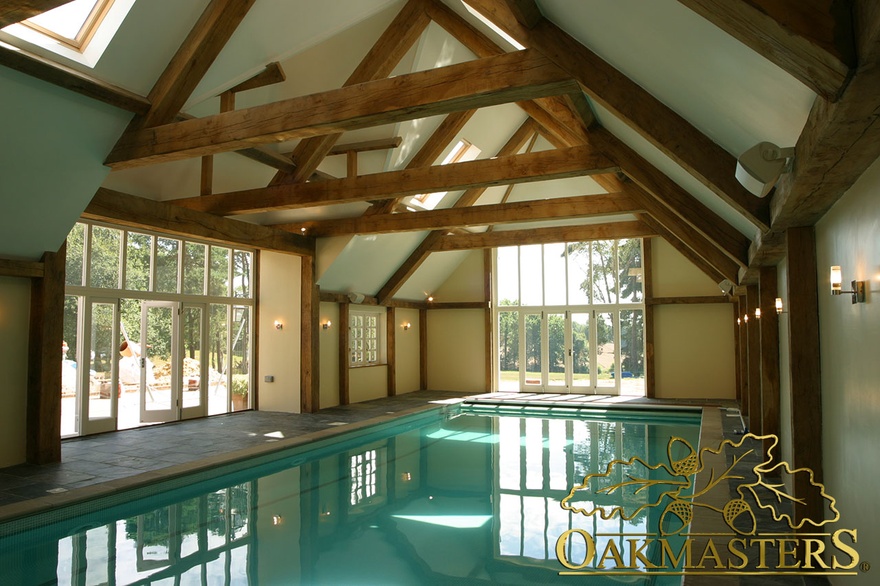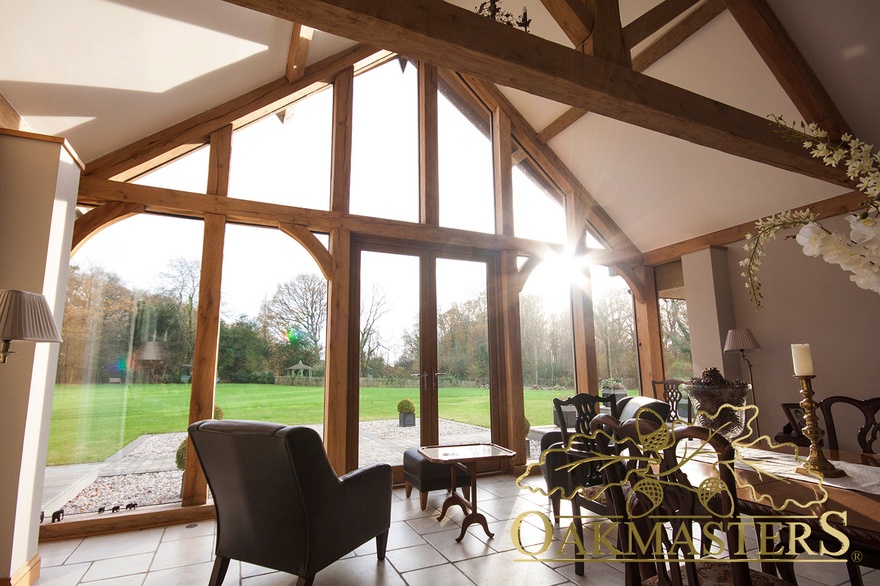 If you would like more information and ideas about using oak alongside other materials or just on its own, please take a look at our galleries for inspiration. If you'd like any advice or want to discuss how you can build your dream home using oak, our friendly and knowledgeable team are always happy to help. Give them a call on 01444 455 455.
Tags:
beam casings
building with oak
oak beams & component
oak cladding
oak pool buildings
oak roofs & trusses