Good as new: three ways oak can be modern, too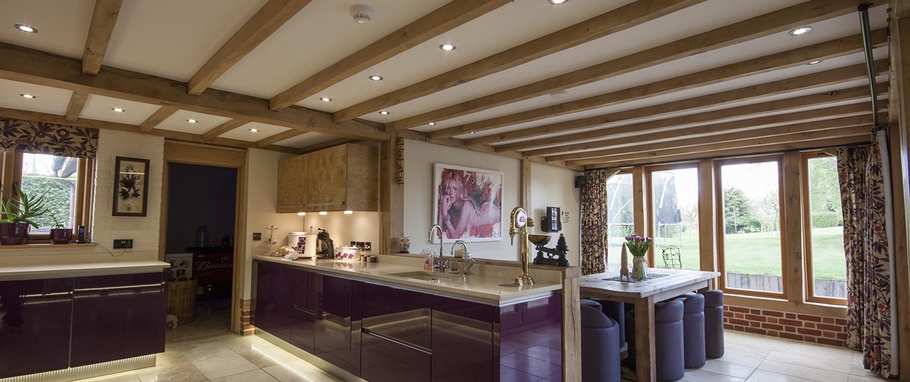 We know from experience that everyone's tastes are different. Whether it's the rustic country charm of a listed building, or the sleek, clean lines of a modern masterpiece, there really is something for everyone when it comes to houses. What's not always appreciated, however, is that as a building material, oak can suit all of these styles, fitting seamlessly into your dream house whether modern or traditional in appearance. Here are three inspiring examples of oak projects with a contemporary twist:
1. Modern oak framed country manor house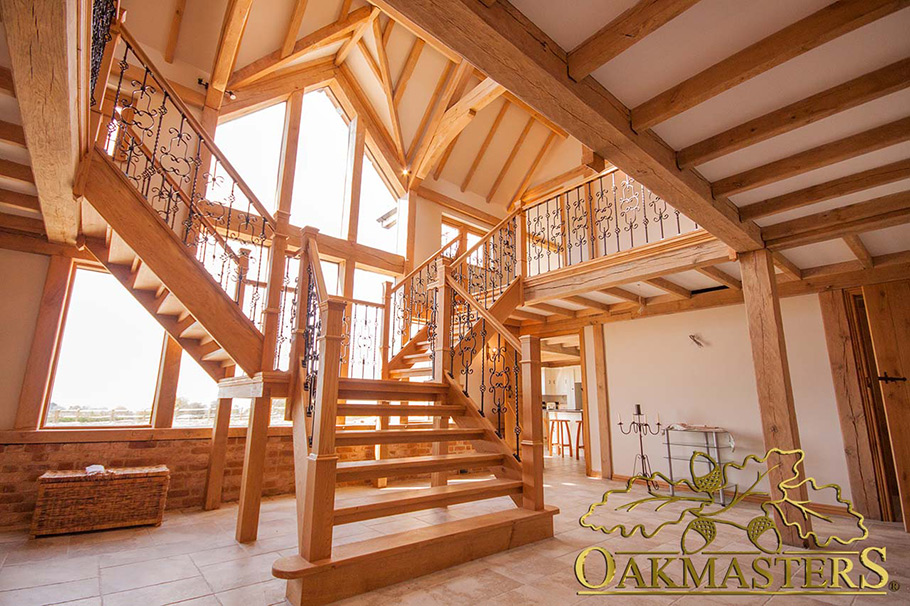 This beautiful oak framed manor house in Sussex is a prime example of modern oak framing techniques. Complete with glazing using our specialist encapsulated glazing system, the house was designed to make the most of the stunning countryside surrounding the property. In line with the client's wishes, the house featured lots of visible oak on the inside as well as the outside, with vaulted ceilings and exposed rafters creating an impressive and timeless look. The property was completed with an open plan downstairs living space featuring exposed oak beams throughout, and a breath-taking staircase and gallery featuring oak posts, trusses and wrought iron railings. The use of simple oak beams in the light kitchen area add to the sense of clean and modern style that is evident throughout the house.
2. Stylish double storey oak extension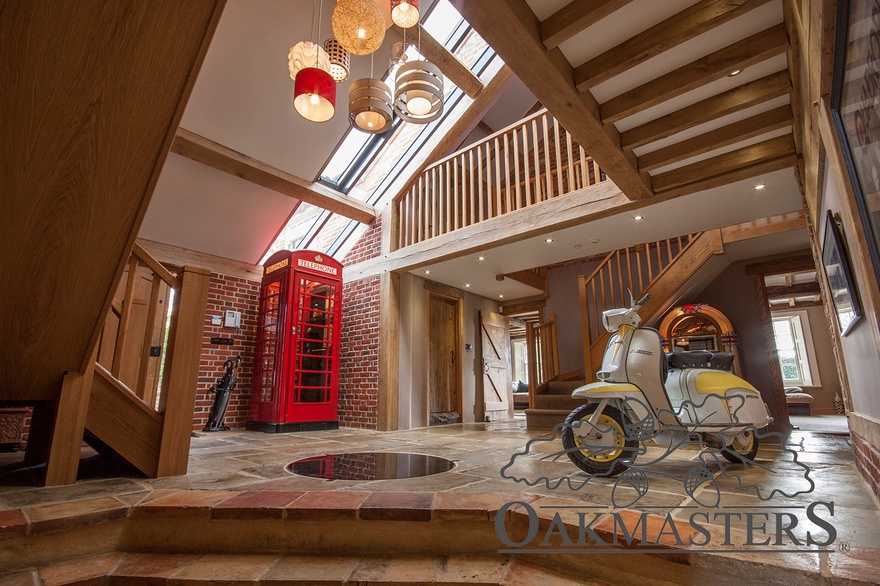 The owners of this gorgeous house came to Oakmasters with plans for a double storey oak framed extension including extra bedrooms, a stunning hallway, a large kitchen and a gym. In contrast  to the rest of the house, which was an old pub, the extension is designed to be very modern, featuring exposed oak frame features for extra character.
3. Contemporary oak trusses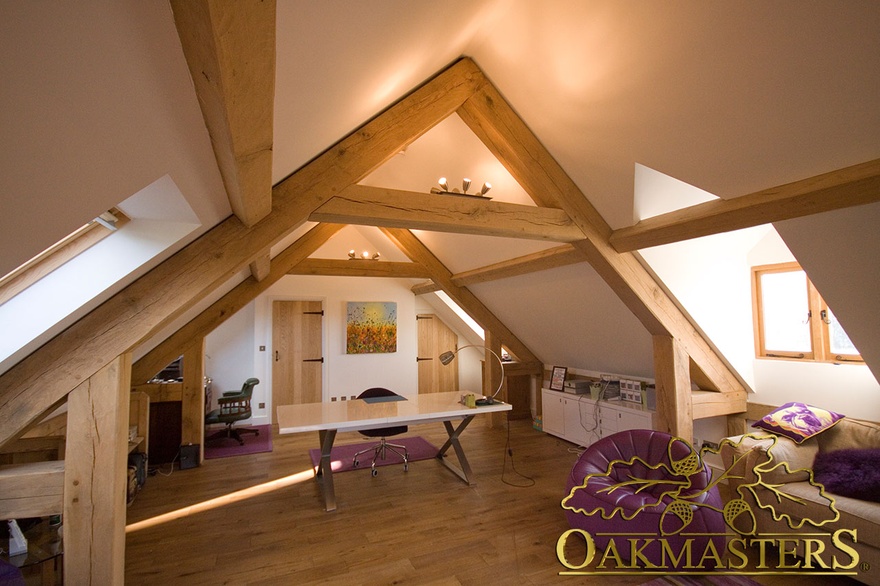 As well as modern oak framed houses and extensions, we also offer contemporary oak components such as beams and trusses, alongside our traditional styles. Using clean lines and straight beams, these trusses are the perfect companion to any ultra-modern interior, adding an extra sense of sophistication and elegance. This example of a converted loft room shows how simple oak trusses and minimal décor transform the space, giving it a modern twist.
For more ideas on how your dream home could be created and enhanced with oak, take a look at our gallery. Feel free to get in touch with our knowledgeable and friendly team on 01444 455 455 to discuss your requirements and start working with us to create your ideal contemporary property.
Tags:
oak extensions
oak framed houses
oak roofs & trusses