Case study: An oak framed orangery for a country home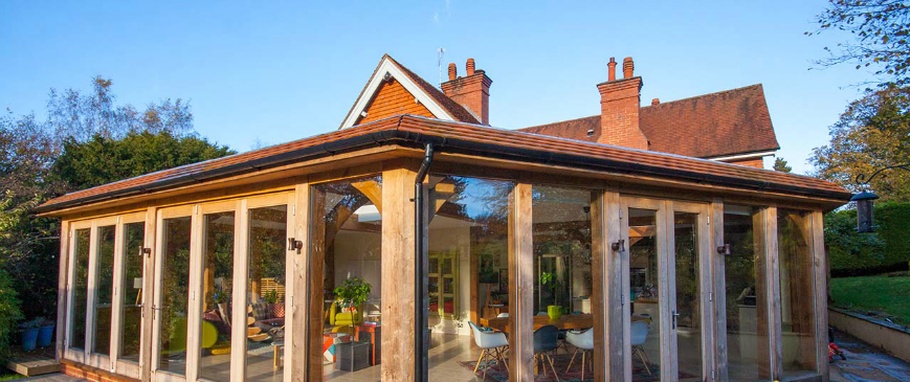 Are you planning on building an extension onto your home, or perhaps a garden room to seamlessly connect your property with your outdoor space? We think this oak framed orangery project may help to fill you with inspiration!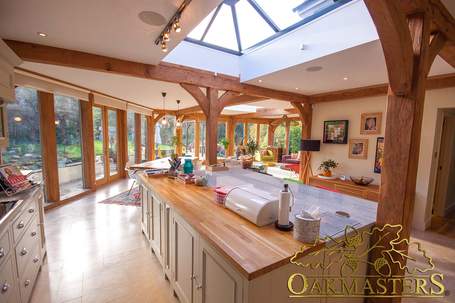 The brief: We were asked to build a large, green oak framed extension onto a beautiful home, to provide an open plan kitchen, dining and family room area.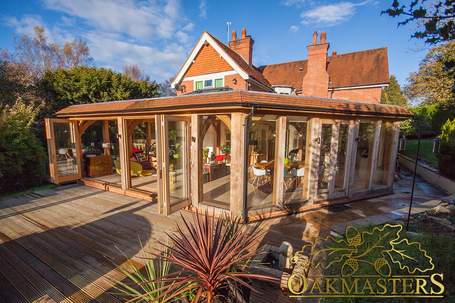 Instead of floor to ceiling walls, this extension took an orangery style, with windows and doors covering three of its sides. The flat roof allowed for two powder-coated aluminium roof lanterns to be added, letting even more natural light flood into this large, open space.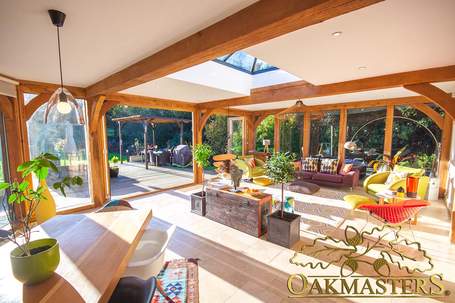 We installed our very special, encapsulated glazing system, for the direct glazed units. This, coupled with triple bi-fold doors and a pair of French doors, allows the owner to completely open up the front of the extension, leading onto the patio and garden.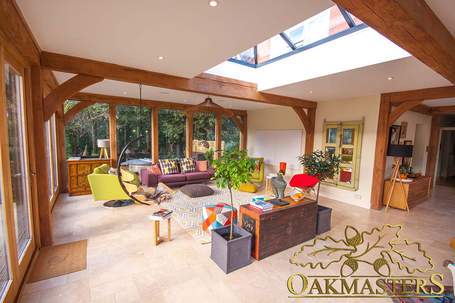 The oak in this project is used for completely structural purposes. However, it has allowed the build to be much greener, compared to using the steel alternative. Plus, with the white render, the oak becomes more than just a support, but also a characteristic feature within the room.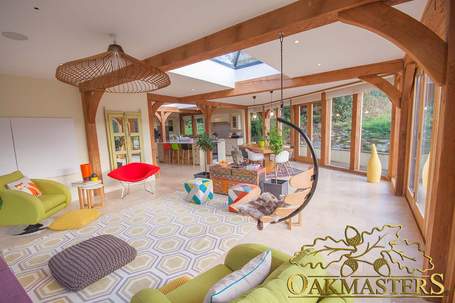 We hope you'll agree that this oak framed orangery certainly shows that oak doesn't just work in a traditional setting, but can work beautifully in a very contemporary environment too.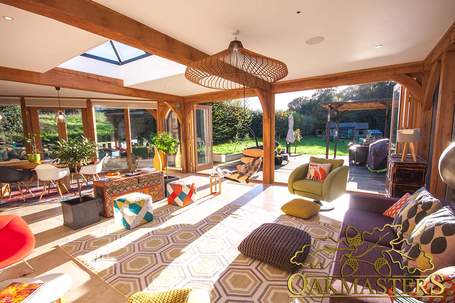 Open plan living is becoming an increasingly popular option, whilst a garden room, sun room or orangery provides the perfect solution for adding more space, bringing more light into your home and connecting your living area with the outdoors.
For more inspiration, please visit our Pinterest page, or see our previous projects in our gallery.
If this project has inspired you and you would like to build your very own oak framed extension or garden room, we'd love to hear from you. Contact our team now on 01444 455 455 or get in touch online.
Tags:
case studies
garden rooms & conservatories
oak framed houses