Modern vs. Traditional Oak Design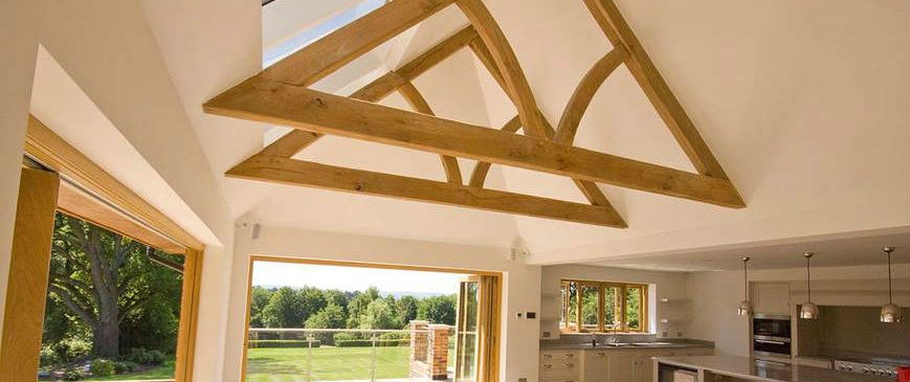 Everyone has different opinions when it comes to design and that doesn't end when it comes to our homes. When building or renovating, a common debate many people have, is whether to choose a modern or more traditional style.
If we turn on our TV or look in a magazine, we'll often see ultra-sleek houses, with bright white walls and minimal furniture. It may be eye-catching and impressive for some, however, this evolution of style doesn't instantly mean that we've reached a point where it's "out with the old and in with the new".
Shows such as Grand Designs let us look into people's dream homes. For some, they are experimental and build something that has never been seen before, which is often eco-friendly and ultra modern. However, equally inspiring are the just as ambitious renovation works and reconstructions of stunning period buildings.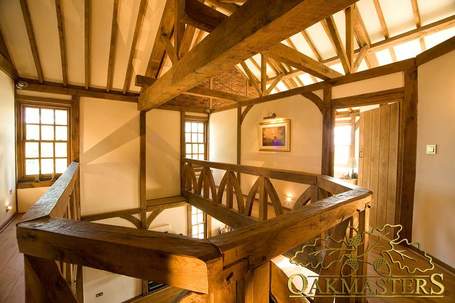 At Oakmasters, we just can't decide which is our favourite. In 20 years, we have worked on a mix of beautiful homes, from quaint thatched cottages, to glass fronted chic properties. However, what we can decide on is that oak works for both, not only in a traditional environment, but also in a modern home too.
Traditional Design
In a traditional home, wood plays an important part in expressing the style, especially using oak. Your result will look a lot more traditional if you use densely populated rustic exposed beams and joists in your ceilings, or oak rafters in the roof as well as oak trusses. Also exposing your oak frame or cladding outside, using chunky fireplace beams, or even adding a feature porch, etc., all contribute towards the traditional feel. These oak features help to evoke a subtle sense of warmth, for a welcoming and homely atmosphere.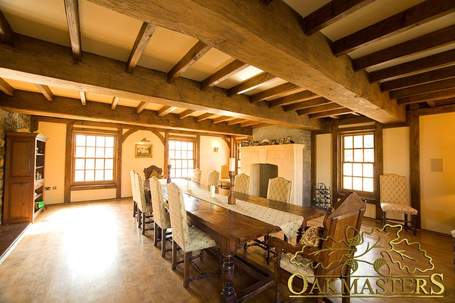 Modern Design
When walking into a modern home, you'll get a very different feeling. Instead, you will be taken back by the light and airy, open plan rooms, with minimalist layouts. Many modern homes have sharp, straight lines, with bold blocks of colour. Unlike a traditional style home, materials such as concrete, steel and glass are commonly used. However, oak can also play its part, with equally spectacular, but a more sparsely structured, modern style trusses. Indeed full oak frames can be designed to feel more modern and complement very well when combined in the right way. Oak is perfect for adding contrast against other distinctive materials, whilst softening the bold designs. Our lighter, natural colour finish is often best suited to a modern style.
However, there is no reason why you have to choose between modern and traditional. For some, traditional may feel too old or dark, where as others may find modern too drastic and bare for their tastes. Therefore, a perfect solution is to strike a balance between the two, combining the best elements of each style. For example, you could create a room that is classic, yet stylish and comfortable, with a traditional design and a modern flair. Or, you could create a modern room, with an open-plan layout and large glass windows, but add traditional touches of oak, to add warmth and character.
Would you choose a traditional or modern design when building or renovating your home? We would love to know your thoughts! 
Tags:
oak beams & component
oak framed houses
porches