Raising the barn: What to consider when planning an oak barn conversion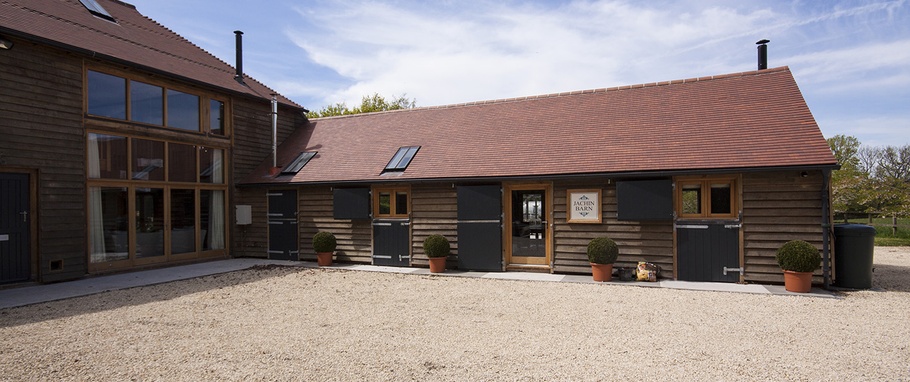 Oak barn conversions are often high up on the wish list for many people planning a new home, thanks to beautiful examples of such renovations being shown on countless property TV shows. But how easy is it to carry out such a project, and what are the options and considerations facing you if you decide to go for it?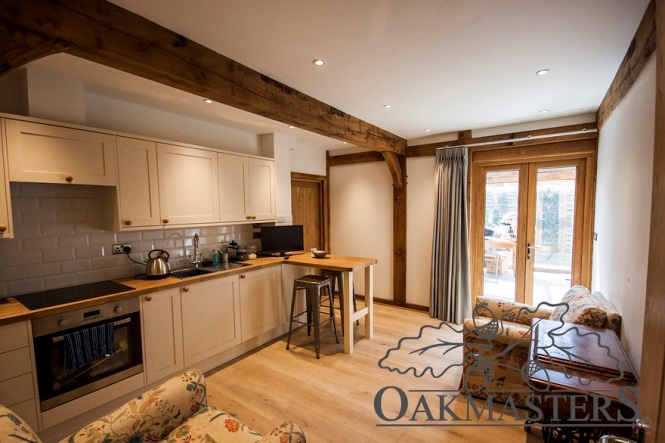 Planning an oak barn conversion
Legislation around barn conversions has relaxed over recent years to encourage more home-building, meaning some are now considered permitted development and so don't need planning permission. However this isn't the case with every barn or outhouse.
We look at the factors dictating whether permitted development applies and other key questions to consider when planning an oak barn conversion:
Does an oak barn have permitted development rights?   
Not if it's a listed building
Anything larger than 450m2 will need planning permission
Barns residing in gardens or paddocks rather than farmland still need planning permission
If you're going to demolish the original barn and start again you need permission
Not if the final building's footprint will extend beyond the existing building
Permission is needed if building works will involve more than bringing in essential services (gas, electricity etc), plus the replacement of standard residential features such as walls, doors, windows and roof
Any new structural elements will mean that the whole barn conversion needs planning permission
A barn residing in a national park or conservation area will be exempt from the new legislation and have to go through the full planning process regardless of other factors
Even if you're exempt from all these cases, there is still a responsibility to notify boundary neighbours – this is known as prior notification. If there are no objections, or more specifically no objections planning officers consider to have merit, a Certificate of Lawful Development will be granted.
Which oak barn conversion designs are likely to be granted planning permission?
If it transpires permitted development does not apply in a particular case, planning officers will be looking for designs that mimic the character of the original building, fit the natural surroundings and respect any protected wildlife or habitats. Sensitivity is paramount, although that doesn't have to stall creativity, in fact it can inspire it.
Surprising ways of referencing the original features or surrounding natural materials is often welcomed, but there can be advantages to keeping things like height and roof pitch.
Can I apply to convert a barn I don't yet own?
Yes. Just like any other form of planning application you can apply for permission to convert a property you would like to buy to check viability before purchasing.
Once you've got through the legislative hurdles there's wonderful scope for light and open spaces in an oak barn conversion. Here are some inspirational examples:
Aim high
Embrace the full glory of a converted oak barn with exposed beams and vaulted ceilings. This conversion made the most of a former stable complex's rustic spaciousness with triple-height vaulted oak ceilings and a stunning gallery landing.  The open space allows the natural light to flood the property and the oak detail gives an added sense of grandeur and beauty.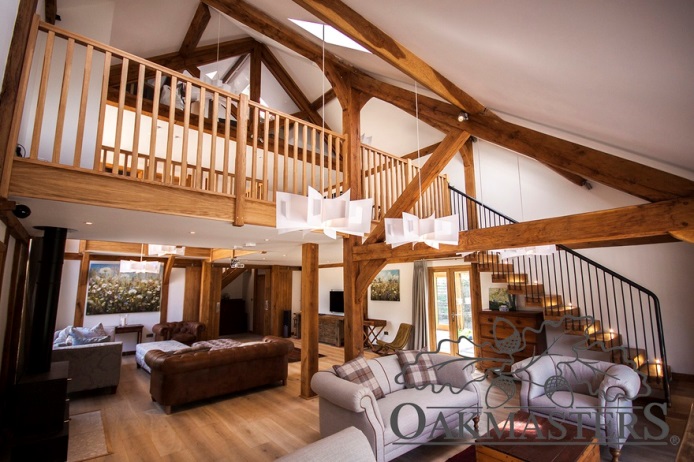 Connect your oak barn's interior to the outside world
Featuring oak trusses and a glazed roof, this conservatory echoes the shape and style of the original barn's interior. The stunning glazing allows the beautiful country views in, and accentuates the space and light throughout the vast extension.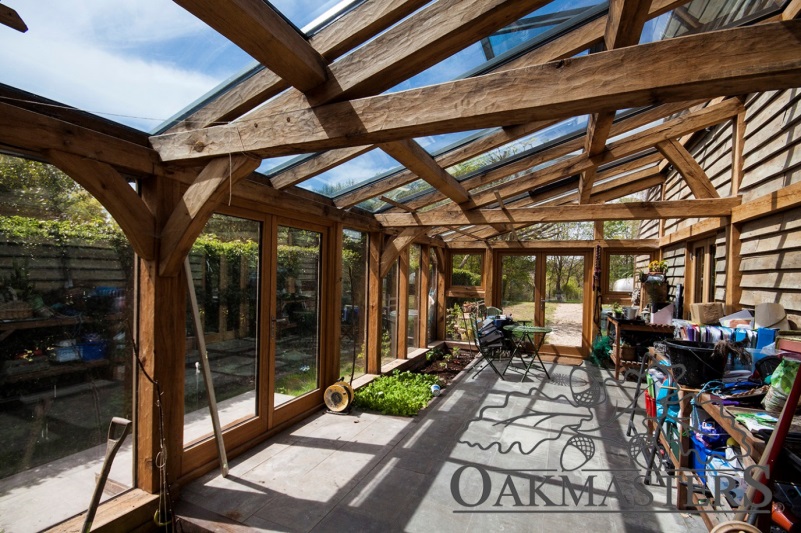 If you're planning an oak barn conversion, or simply have been inspired to use oak in your own home or a new project, take a look at our gallery for more ideas. Give us a call on 01444 455 455 to speak to our friendly and knowledgeable team and arrange a free, introductory meeting service, where we can discuss your plans at the crucial early stages.
Tags:
building sustainably
building with oak
help and advice
oak framed houses
oak roofs & trusses