Professional advice: Lofty ideas - 3 amazing oak garage extensions to wow your customers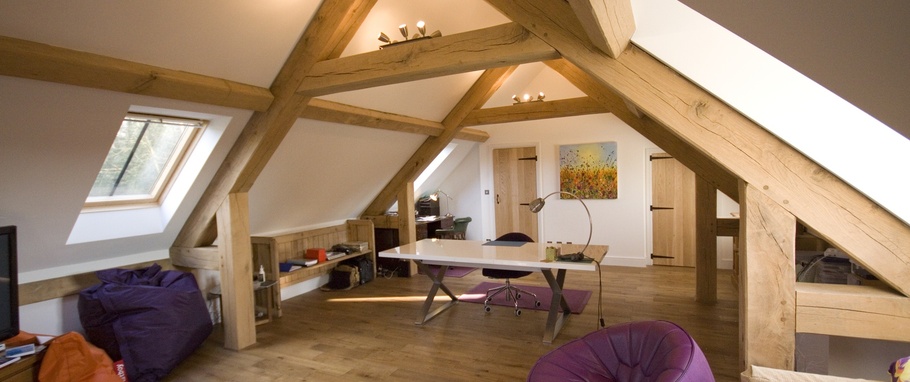 Whether they call it the loft, the attic, the roof space or the eaves, most of your customers will have some kind of attic or loft space in their home. For some, the loft is a dark, unvisited space full of cobwebs and suitcases. For others, it's a third or fourth bedroom, added in to increase space and value. In other cases, it's used as an outlet for their work or their hobbies: a music room, an office or even a gym. With the right plans, permissions and investment, adding a loft space can give your customers' homes a completely new lease of life.
Oak framed garages with added loft space
However, if your clients don't have the space inside their home, why not create a loft space in their oak framed garage or outbuilding? Or build an oak framed garage with extra loft space included? Oak framed loft rooms can transform a humble garage and add an extra working, living or playing area.
Here are three great examples of oak garage buildings with amazing loft spaces that will guarantee to spark your customers' imaginations: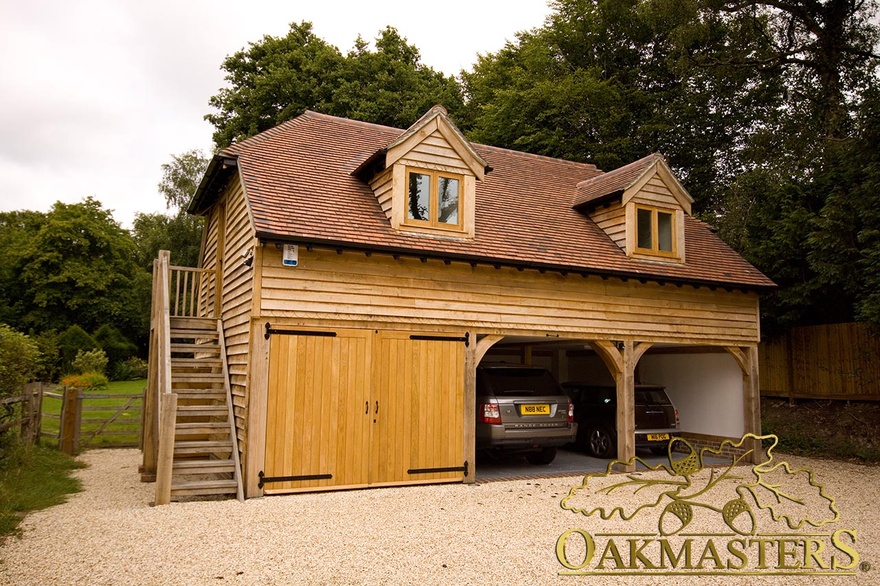 This impressive oak framed garage building has two open bays and one closed bay and boasts a stunning loft with oak dormers allowing for extra space. The raised eaves give the office more height, and majestic raised-tie oak trusses complete the modern, spacious feel of the structure.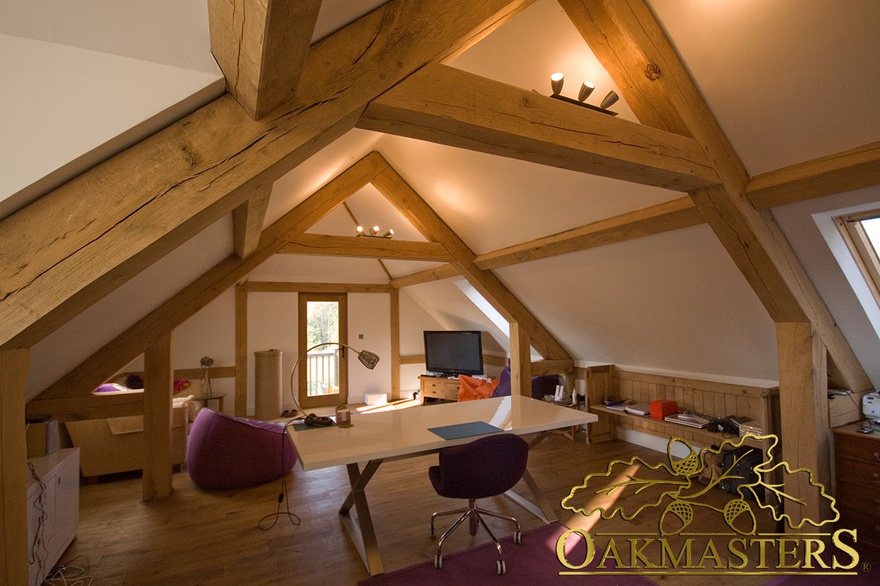 This incredible, large 4-bay closed oak framed garage is home to a truly magnificent games room fit for any occasion, complete with pool table, arcade games and sofas. The stunning leisure space above the oak garage is accessed via an internal staircase, and the interior is complete with beautiful oak beams and trusses, for a clean, modern look.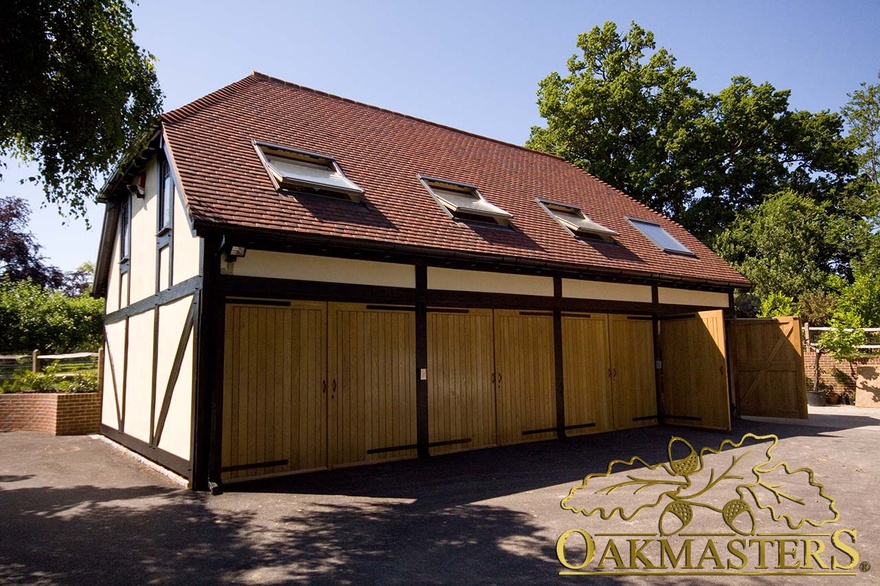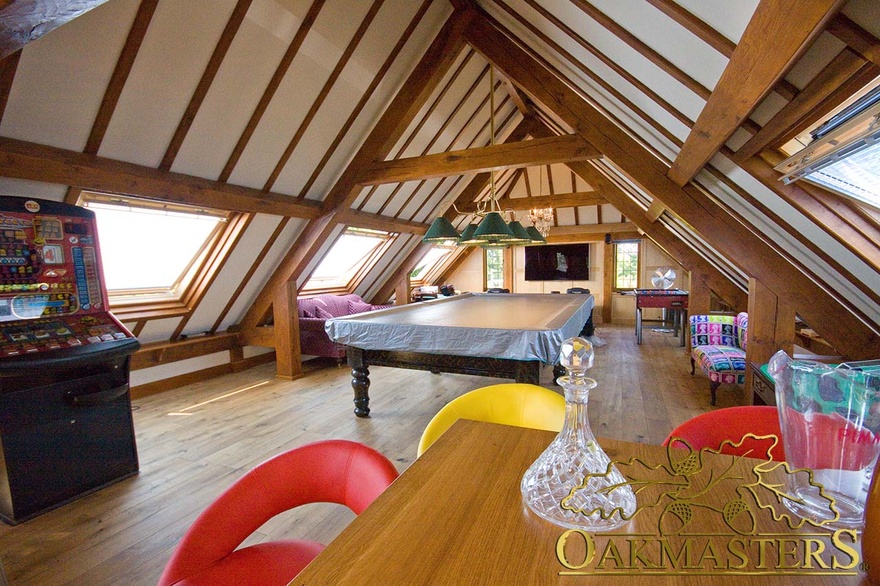 This elaborately detailed, oak framed garage in Sussex spans two floors, with three bays and an expansive family entertainment room on the higher level. Raised oak collar trusses create even more space, and intricate beams and visible oak rafters add a dramatic effect to the stunning loft room.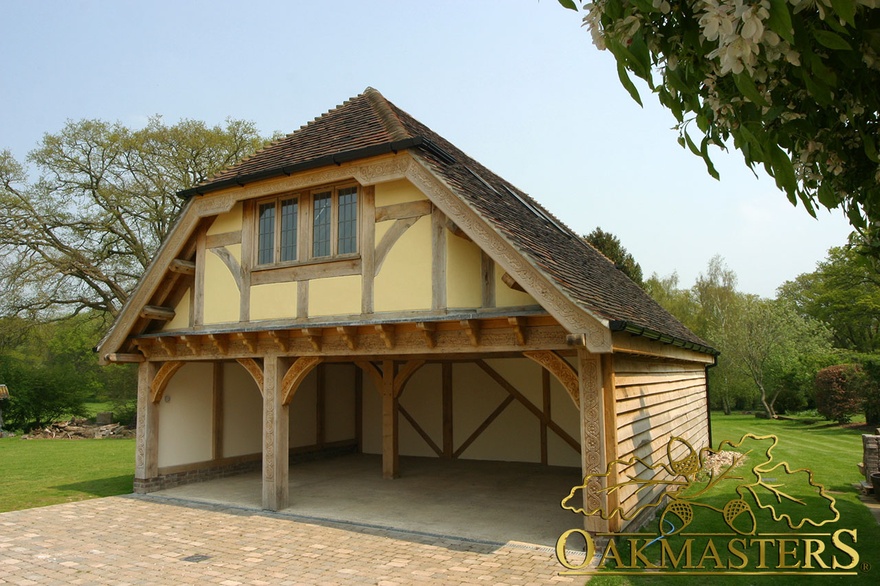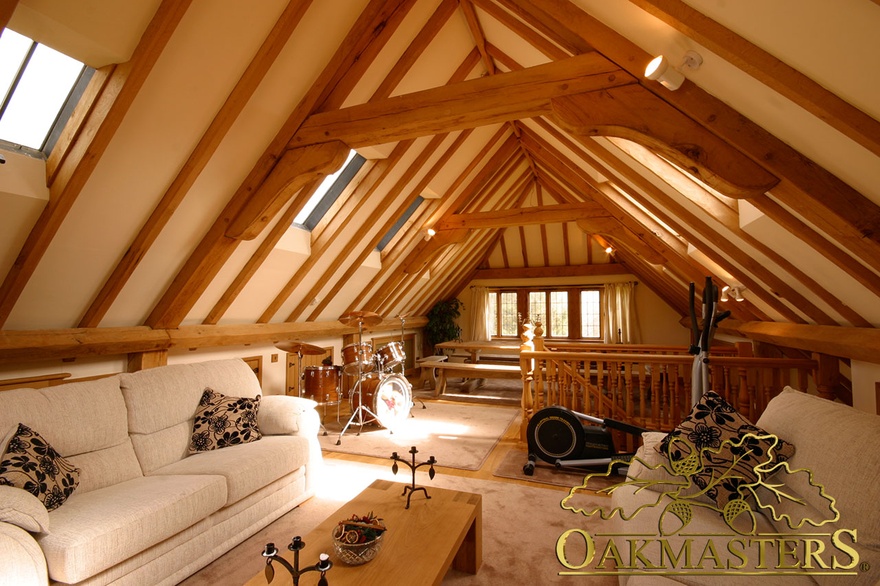 If your customers are aching for extra space to put an office, games room or gym, why not suggest an oak framed garage with loft space above? You can either add to their existing structure or work with us to design an entirely new oak framed garage complex. For further information and ideas, look at our oak framed extension and garage galleries.  If you'd like advice or want to discuss your next project, our friendly and knowledgeable team are always happy to help. Give them a call on 01444 455 455.
Tags:
building with oak
encapsulated glazing system
garages & outbuildings
garden rooms & conservatories
help and advice
oak beams & component
oak cladding
oak extensions
oak framed houses
oak roofs & trusses