Combining oak with other building materials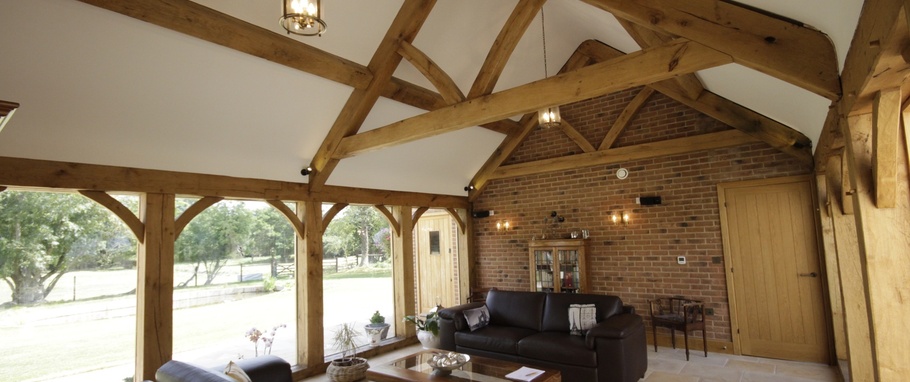 When undertaking a new build or extension project, planning the materials is a vital part of the puzzle. Not surprisingly, at Oakmasters we always advocate oak frames and oak beams in any construction project, but we also realise it's not always possible to use oak on its own. However, oak is a versatile material and offers an infinite number of options from cosmetic finishing touches to structural solutions. Here are three ways that oak can be combined with other materials in order to create striking results.
Oak and Glass: Make the most of the views by glazing oak frame buildings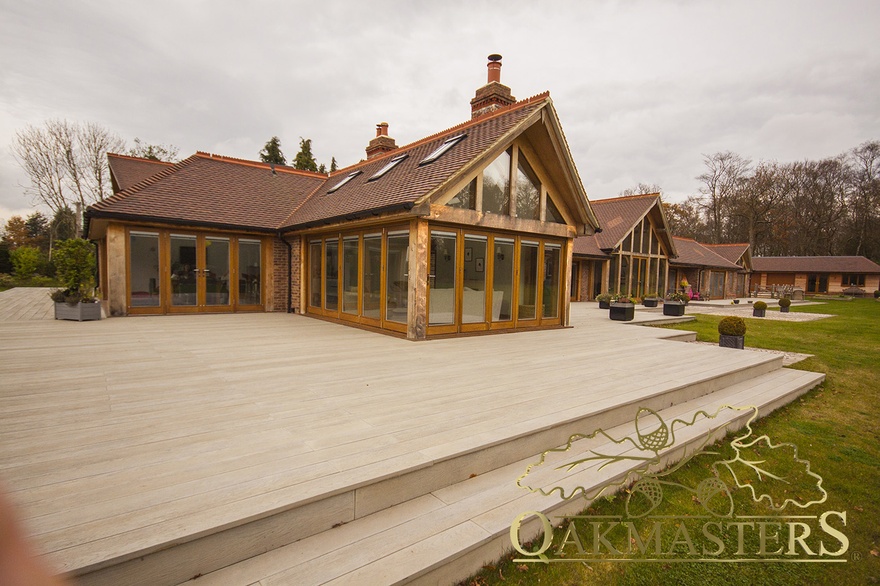 Combining oak and glass may seem to be an improbable solution to implement in a building project, but not only is it possible, it can also deliver stunning results! Using Oakmasters' encapsulated glazing system, you can glaze a green oak frame to provide an extra wow factor to any property or extension.  Asides from the aesthetic benefits of incorporating glass to a build, modern oak, glass and insulation techniques also mean that heat can be retained. This means that homeowners can enjoy their gardens and views from within their home, garden room or orangery thanks to the combination of  oak and glass.
Historically, glazing green oak has been problematic, as the oak has been known to split as it ages, causing issues such as leaks, drafts and breakages in cold or wet weather.  To combat this issue, we developed our specialist glazing system, which essentially floats atop the structural oak frame. The building is then completed with oak capping to provide a solution, which means customers can enjoy not only the beauty of an oak framed building as well as the views, but also the 12 year guarantee that comes with it! Read all about our glazing system for more information.
Oak and SIPs: Ensuring building envelopes are energy efficient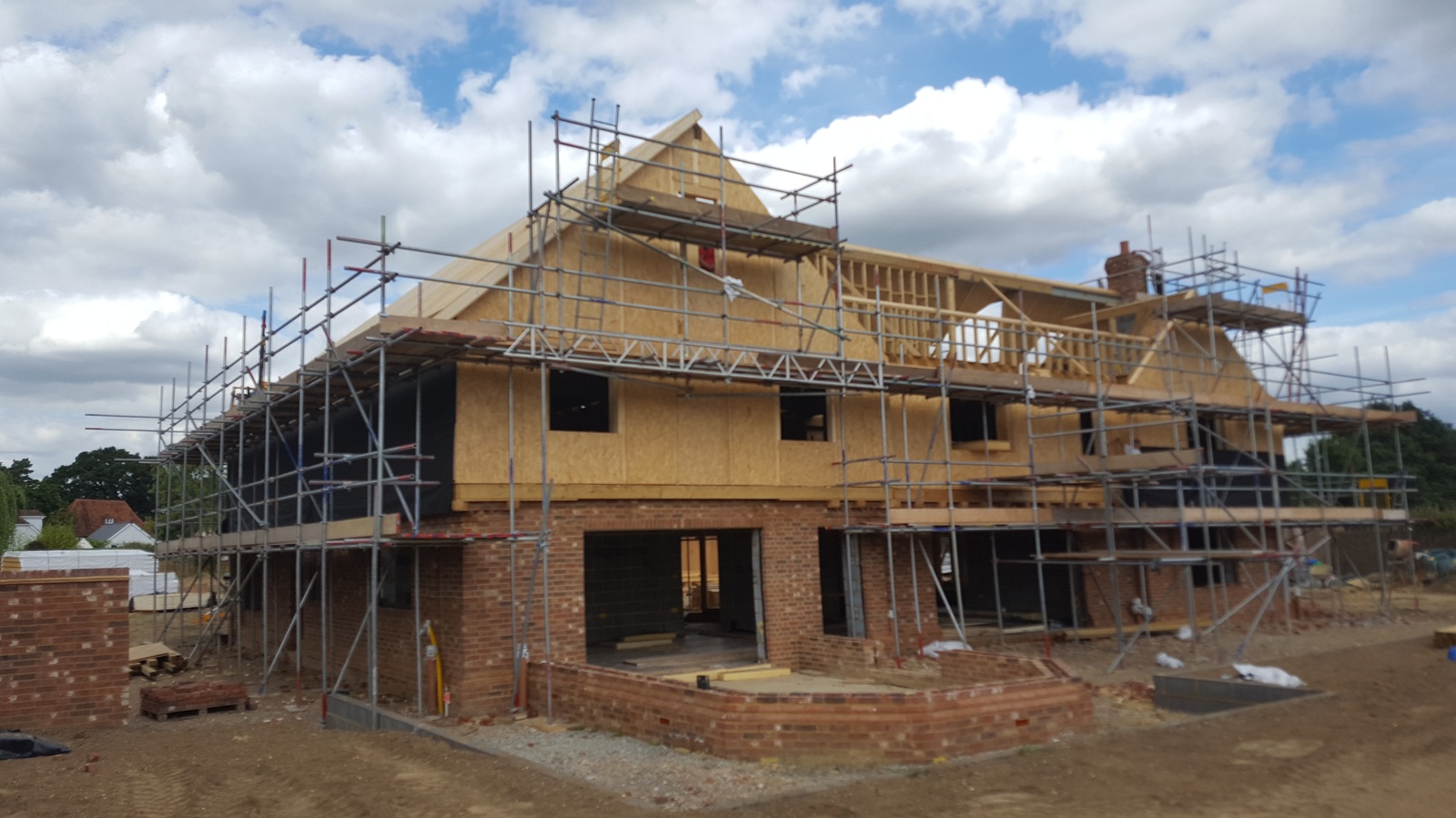 With energy efficiency a growing priority in the construction industry, the use of thermal insulation materials such as structural insulated panels (SIPs) is increasing. Our Oakmasters Q-Wall system delivers excellent air tightness and insulation, whilst retaining a slim wall structure. The system uses SIPs which are supported and enhanced by our beautiful oak frames to provide an energy efficient, structurally sound and aesthetic solution for any home.
The panels are constructed to bespoke designs so can fit any plans. They reduce material waste as well as saving time. What's more, the system allows the oak frame features to be exposed both inside and outside the property, so the unique oak look is not sacrificed. Visit our page on our encapsulation systems to find out more.
Always room for oak
No matter what the project or specification, we believe that oak always adds a wow factor to any property or building, and as you can see from the above examples, it can be used alongside other materials and designs to great effect. The possibilities with oak are endless and exciting, and we are always keen to speak to architects, builders and homeowners  about how oak can enhance and transform their designs and projects.
Take a look at our gallery for further inspiration and ideas. Or, if you would like any help or advice, please don't hesitate to get in touch with our friendly team on 01444 455 455.
Tags:
building with oak
glazing system
help & advice
oak beams & component