Out with the old and in with the oooh: Why conservatories are giving way to oak framed glass rooms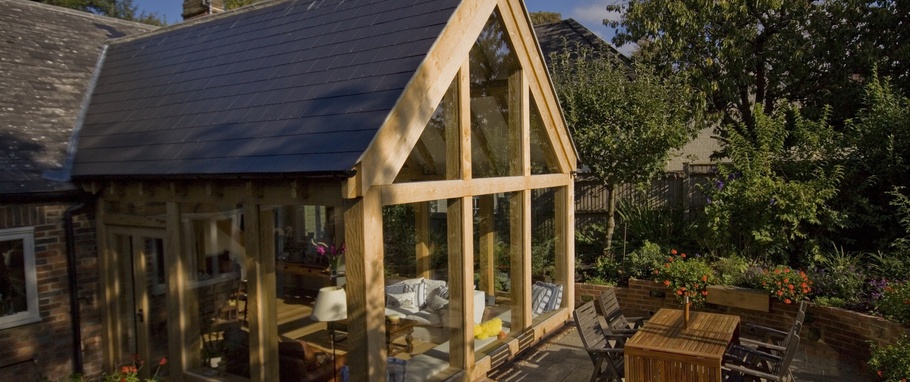 UK conservatories must legally have at least 50% of their side walls and 75% of their roof areas made from translucent glass or polycarbonate glazing. This amount of glass means that they can get very cold in the winter and overheat in the summer, making them good greenhouses but not very comfortable spaces for entertaining. In addition to this, current building Regulations dictate that a conservatory is separated from the main building by an external door and has its own heating circuit, which further limits its use and essentially cuts it off from the rest of the property.
Nowadays, people require more versatile use from the additional space they add to their houses. They want to connect with nature, have the ability to regulate the temperature and use the space for entertaining or as an extra family room. Conservatories don't allow any of this and so are gradually dropping out of favour.
But all is not lost. It's still possible to enjoy the benefits of conservatories (glazing, extra space, luxury) without having to put up with the drawbacks. Enter stage left (or right) the oak framed glass room. Read our blog about how these rooms compare favourably to traditional conservatories.
Whether we call it an orangery, a garden room or simply an extension, the name is only a way of classifying these oak framed glass rooms based on their roof profile and the amount of glass used in their construction. The truth is that all of these rooms are bespoke and always designed around the existing dwelling, ensuring they are the perfect fit for the existing property, aesthetically as well as from a construction and engineering point of view.
Take a look at some stunning examples of oak framed glass rooms: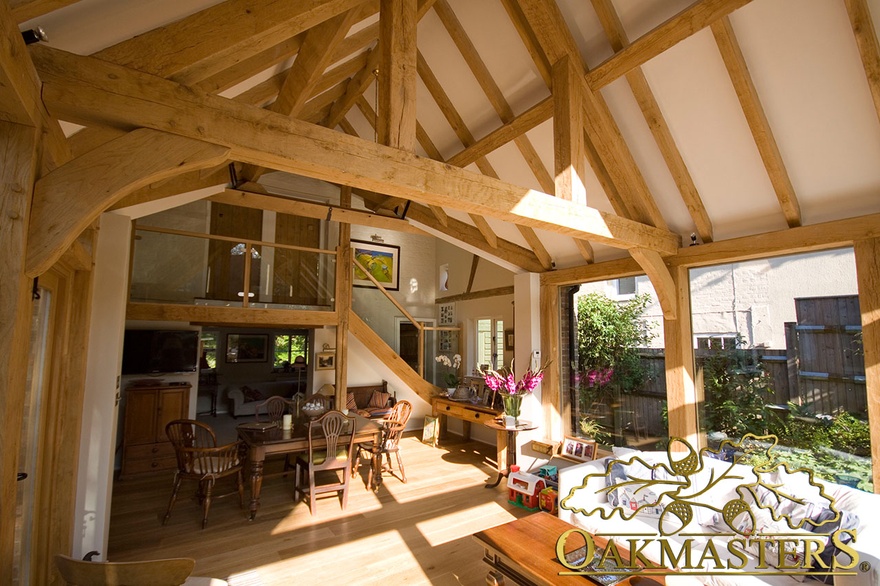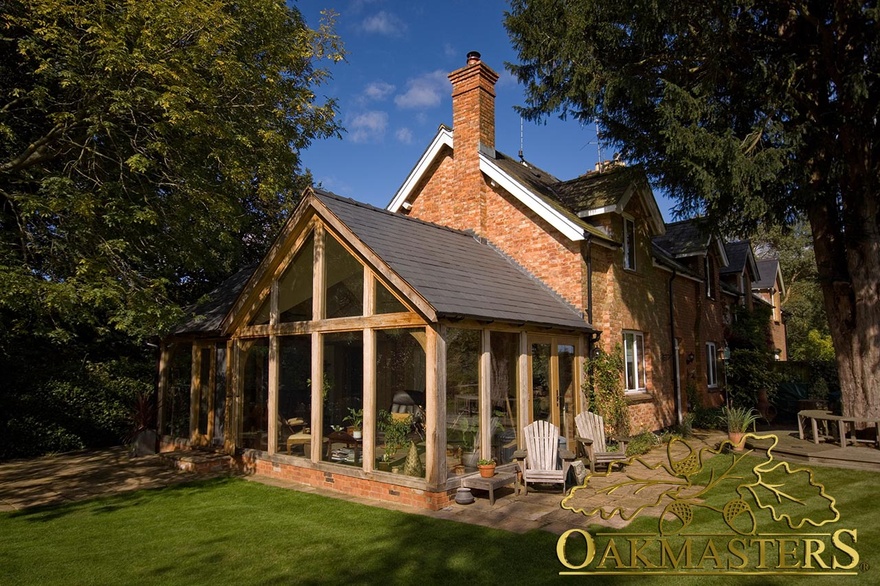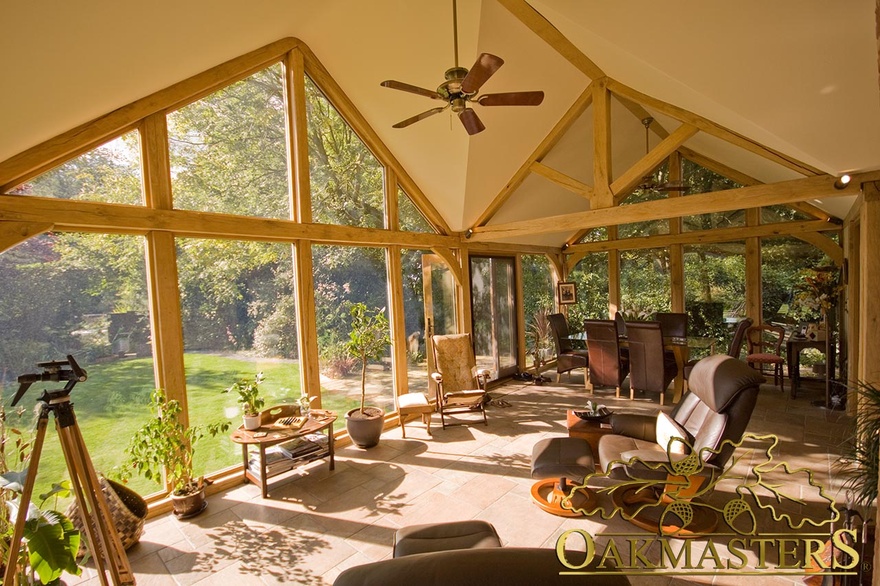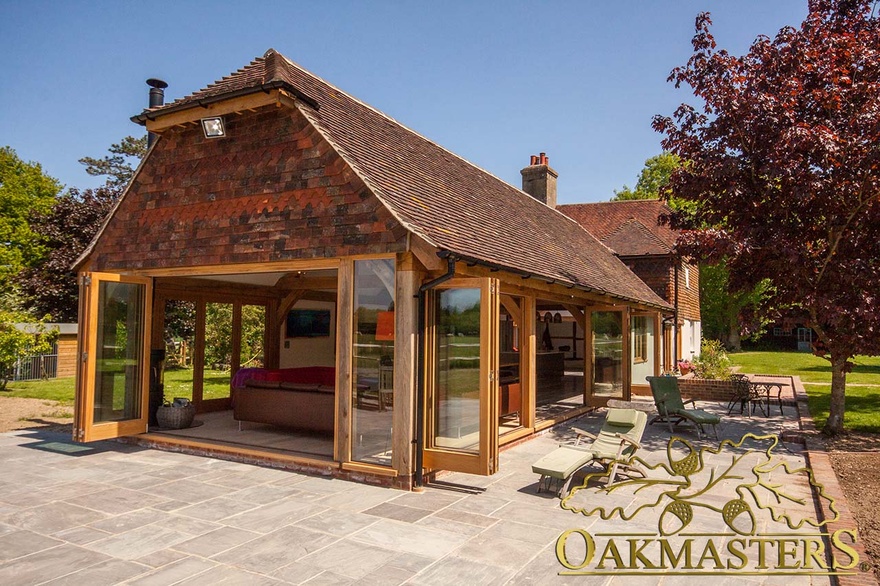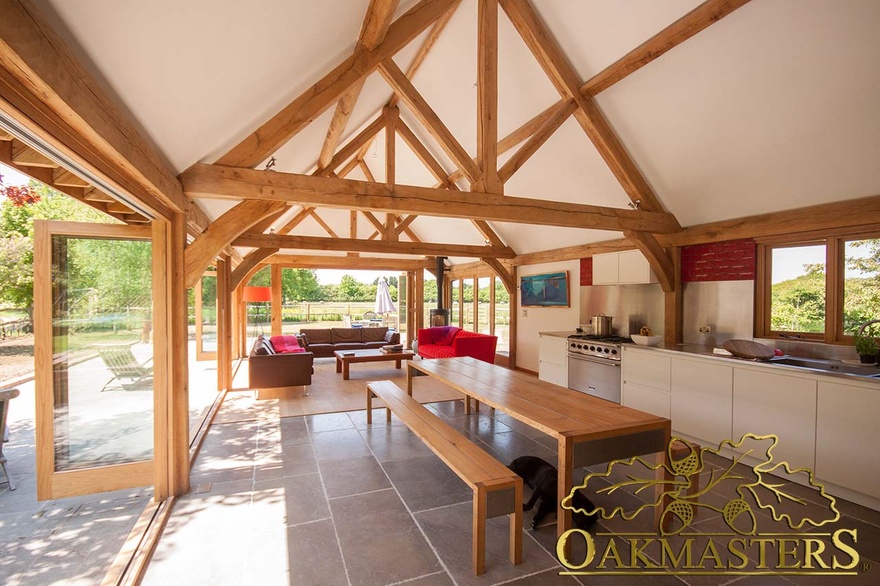 For more ideas, take a look at our oak frame glass room gallery. To discuss your requirements, give us a call on 01444 455 455.
Tags:
building with oak
garden rooms & conservatories
oak beams & component
oak extensions