In a glass of their own: The benefits of oak framed glass rooms over conservatories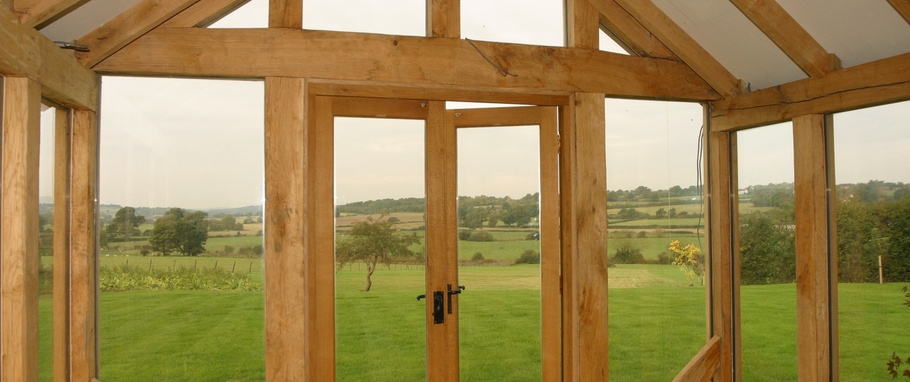 Recent figures show that the once much sought-after conservatory, is no longer the fashionable home staple it used to be. A Halifax Insurance report revealed last year that due to the current trend in renovating loft spaces and basements, creating very 'permanent' fixtures in homes, the temporary and potentially set apart feel of conservatories doesn't necessarily fit in with the psyche of the modern home owner. 
This is where oak framed glass extensions come in. More solid and robust than conservatories, glass rooms can be used for multiple purposes, from housing kitchens to acting as 'link' rooms between spaces or simply providing a stunning extra living area to a family home.
1. Spot the difference: how do conservatories differ from glass rooms?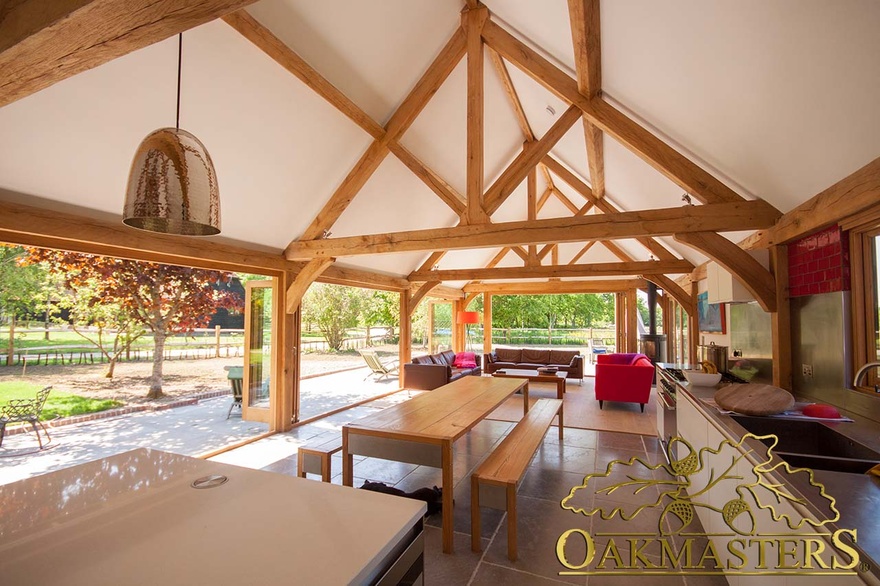 A conservatory will typically have 50% of the side walls glazed and 75% of the roof glazed with either glass or other translucent materials (e.g plastic sheeting). Another important point is that a conservatory must be separated from the main living area with an external door and have its own heating system. Compared to modern standards, conservatory designs can often look dated and can be restrictive in terms of the size, shapes, access and layouts available.
In comparison, modern oak framed glass rooms can be fully connected to the house with an open plan aspect, which allows freedom of movement and greatly increases the versatility of the structure. The walls can be fully glazed from floor to ceiling, with glass doors creating an enhanced connection with nature. Alternatively, walls can be half solid or feature  solid panels in between glazed panels. The roof is always solid – either vaulted with exposed trusses, or flat with a lantern to create an orangery, or to meet planning height restrictions.
2. The many different uses of oak framed glass rooms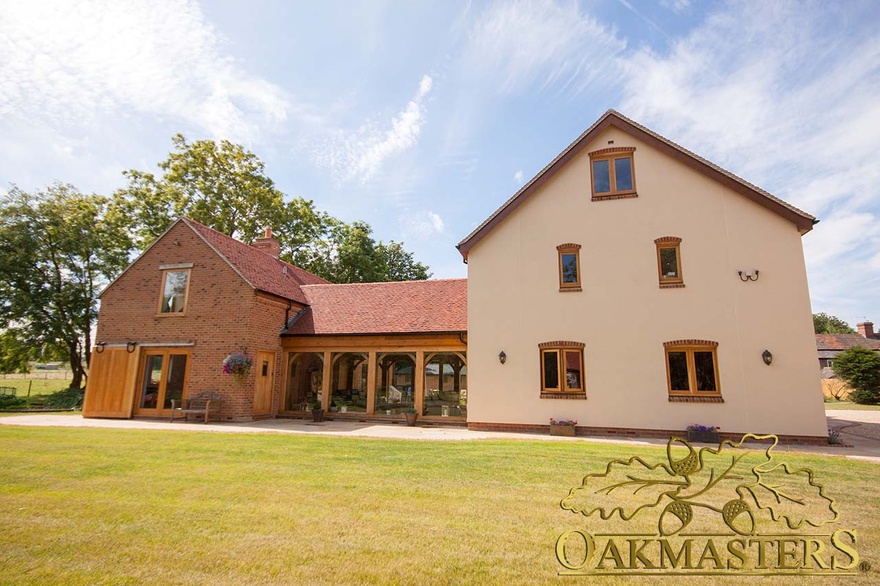 The beauty of a contemporary oak framed full glass extension is that it can fit seamlessly into your existing home design, and be used for whatever purpose you wish. Traditional conservatories are more limited in terms of space, style and usage. Typical examples of oak framed glass rooms are sun rooms, designed to make the most of advantageous sun traps, and garden rooms where floor to ceiling glazing allows homeowners to enjoy the grandeur of their surroundings, or glazed link rooms which connect two parts of a building. See below some stunning examples of oak framed glass rooms in all their glory.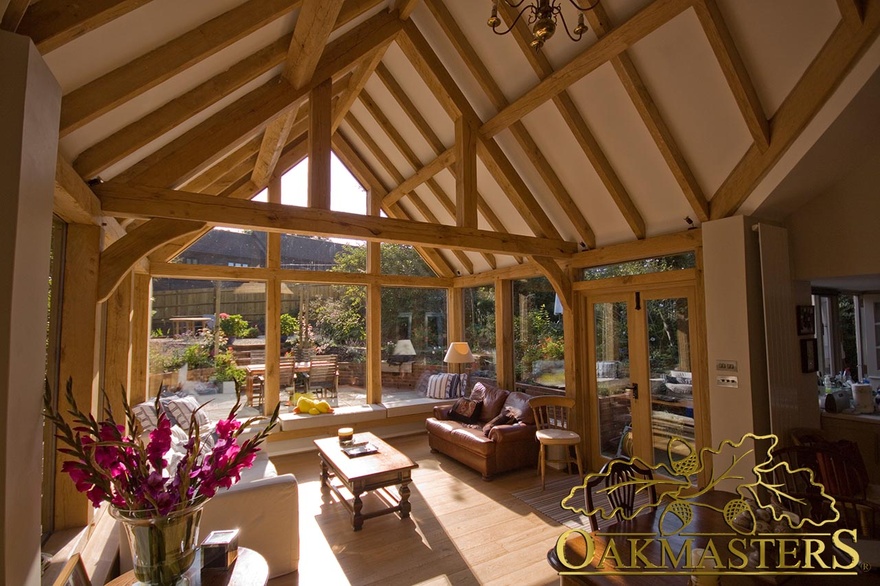 Queen post truss adds height to this stunning oak frame garden room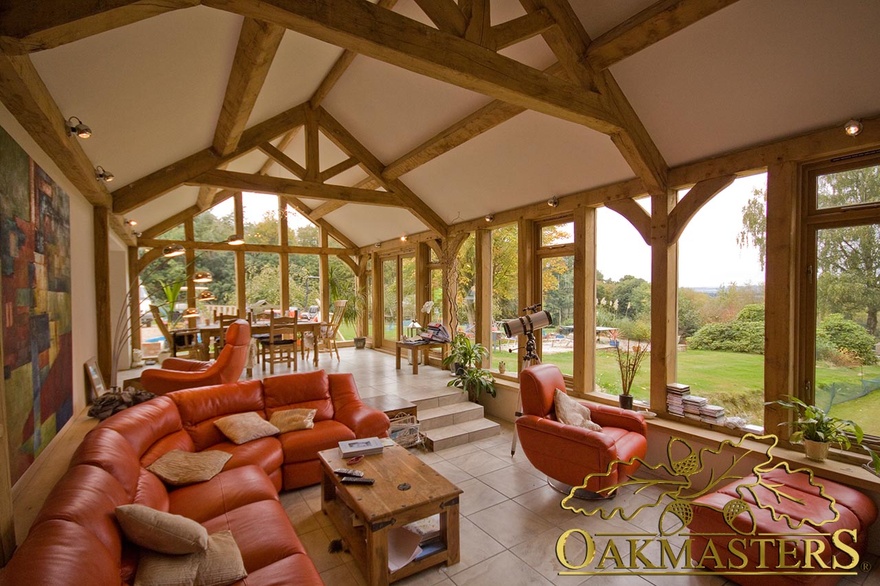 Raised tie trusses accompany glazing in a multi-level oak frame garden room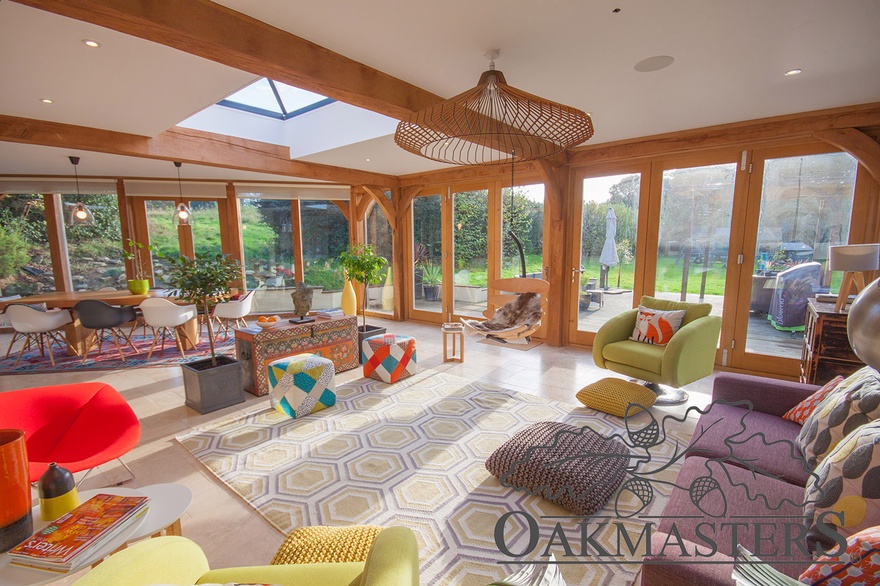 Modern glazed oak frame orangery style extension
For further information, take a look at our gallery of oak frame glass rooms. To find out more or have a chat with our friendly team about our services and how we can help you build your dream home, call 01444 455 455.
Tags:
building with oak
garden rooms & conservatories
glazing system
help & advice
oak beams & components
oak framed houses
oak roofs & trusses