Handcrafted oak beam covers that don't need to fake it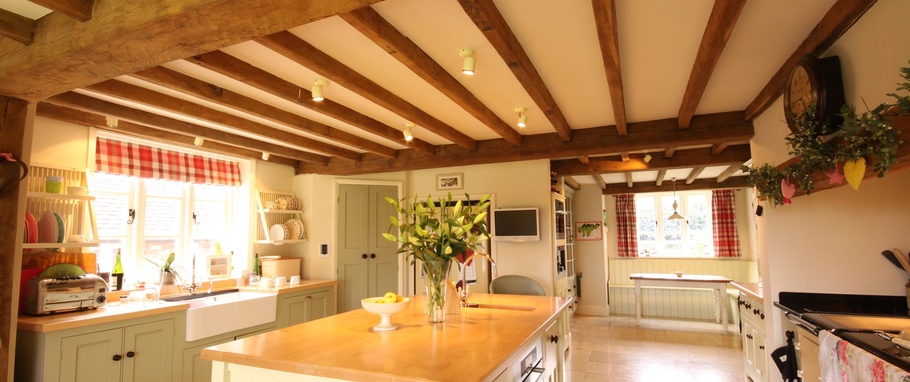 Rich in architectural history and with a longevity outstripping any other native hardwood, oak beams add a unique kind of structural beauty to a space. Their popularity in both renovations and self-builds has never been higher, yet with open plan living being so important to modern family life, the look of oak beams often has to be sacrificed for the extreme load-bearing qualities of rolled steel joists (RSJs). Oak beam casings solve this by transforming the aesthetic of unsightly beams and lintels.
As good as the real thing – how are beam casings made?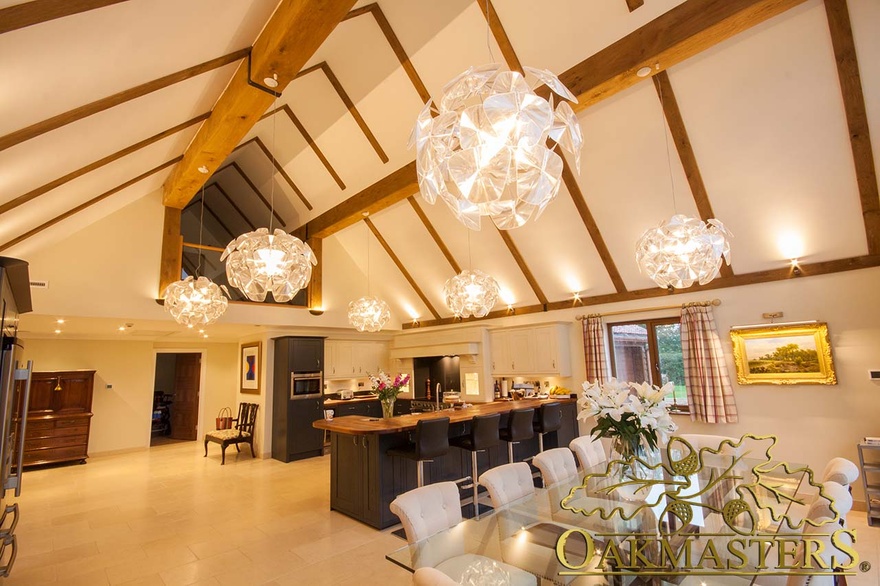 Constructed from kiln dried solid oak, the handcrafted beam casings we make at Oakmasters are almost indistinguishable from solid beams. They are suitable for covering steel or concrete beams that may have been specified by a structural engineer, allowing homeowners to benefit from large, wide open spaces alongside the look and warmth of oak framing. This stunning modern kitchen diner is finished off to perfection with three sided oak beam covers, adding an extra sense of grandeur and emphasising the vastness of the space.
Get everything covered – what can beam casings be used for?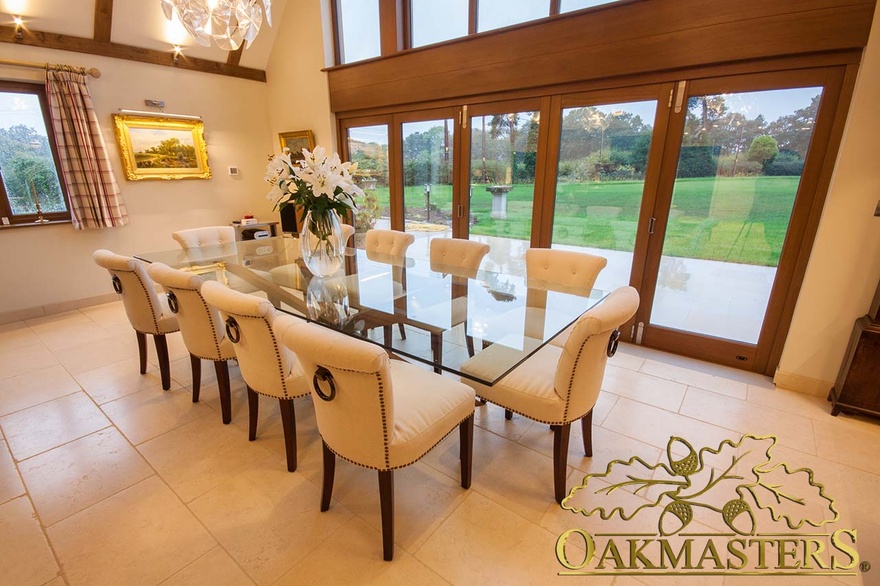 Fashioned to fit each particular project, our oak covers can either have a two-sided L-shaped structure, a triple-sided U-shaped profile, or a four-sided O-shape to clad fully-exposed vertical beams in the centre of a room. All surfaces are hand-finished with a choice of either contemporary or traditional looks.
A particularly popular choice for disguising ceiling joists, beam casings can be installed as a standalone feature or coupled with rafters and solid oak beams. Likewise they can be used to conceal pipework and concrete lintels that disrupt the flow of an otherwise beautiful interior. They can also be used to transform the look of large window lintels and fit perfectly with oak framed glazing in orangeries and other large glazed spaces. Take a look at this contemporary dining space to see an example of this.
These oak beam covers can even be made to fit extra-long structures and we work with a traditional Sussex blacksmith to make iron straps that cover the join between two cases while adding an extra dimension to the design.
What's the difference between an oak beam cover and a fake beam?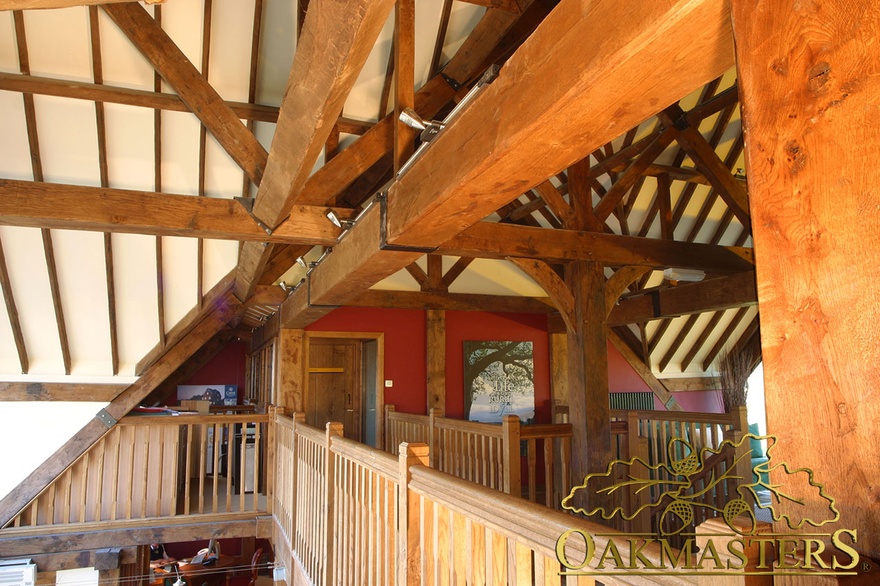 As the term fake beam suggests there are some products on the market made from moulded polymer, and other resin compounds, whereas all Oakmasters beam covers are made from solid oak. Our unique joining technique conceals the areas where individual sections meet, making the final effect an almost identical mimic of one solid beam. 
The beauty of oak beam casings is that they can transform structural joists into beautiful features full of character which fit in with the style of your existing home. Our products can be designed and implemented within any style, size or type of project, and we will work with you to navigate any obstacles, planning restrictions or building regulations.
Read more about the value of using oak to create your dream home, and visit our gallery for further ideas and inspiration. Feel free to contact our friendly team on 01444 455 455 to discuss how we can help to deliver your perfect project.
Tags:
beam casings
case studies
oak beams & component