Professional Advice: Why Oak? Five ways oak can increase the value and appeal of a property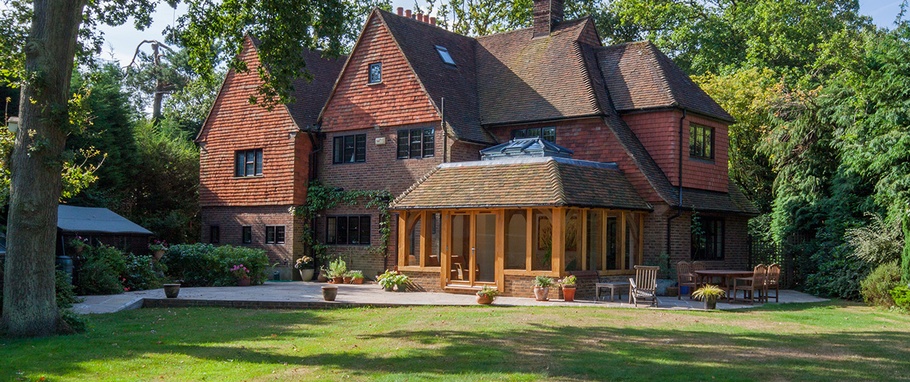 With the New Year comes a host of new projects and developments, and using oak can vastly improve the appearance, impact and most importantly, value of a property or extension. Here are a few good reasons to consider using oak in your next building project.
Bringing in the light with an oak framed extension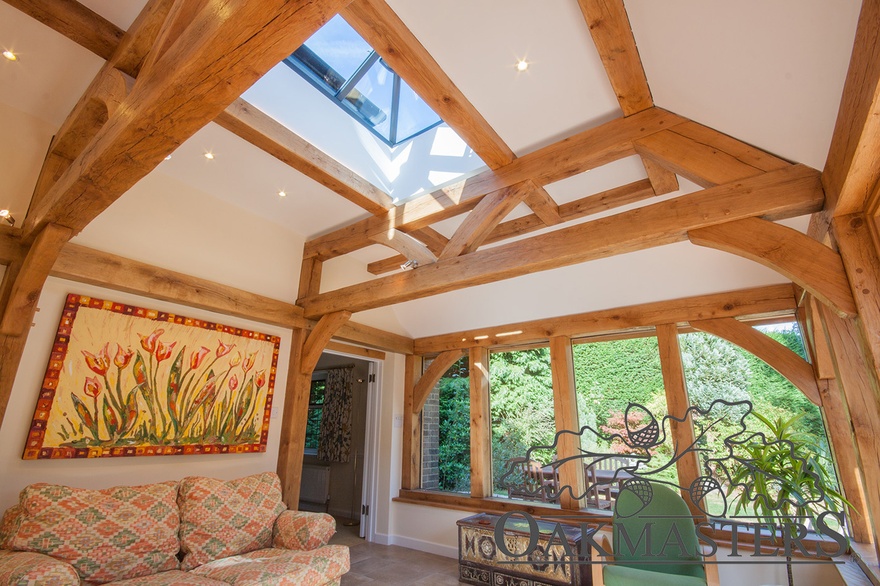 A common dilemma for our customers is that they own wonderful gardens and outdoor spaces, but their older properties can be dark and lack large windows to let light in, meaning they can't fully enjoy the views on offer. Building an oak framed garden room extension is the perfect solution, providing additional space and also an opportunity to bring in natural light, allowing the homeowners to take in the views on colder days.
A great example of this is when Oakmasters worked with a couple in Surrey to build an oak sunroom that would change the configuration of their house and allow them to enjoy their beautiful garden to the full. The sunroom provided the owners with a perfect solution: a stylish extension that not only opened up the house and let in the light and the views, but which also fit in seamlessly with the rest of the property. Read more about this impressive oak sunroom in our case study.
Creating additional leisure space with an oak framed pool house
Oak frame extensions can bring a stylish finish to existing properties, delivering the double advantage of stunning visual effects with the practical benefits that come with extending the homeowners' living and leisure space. 
These examples of gorgeous pool houses show how oak can be used inside and out to create impressive spaces which transform properties and give families additional spaces for leisure and entertaining. The inclusion of glazed corridors connecting the pool house with the rest of the property or a mezzanine which provides an extra stunning surprise inside can be a huge selling point for your customers when planning a pool house extension. Take a look at these case studies for more ideas.
Adding luxury to interiors with individual oak features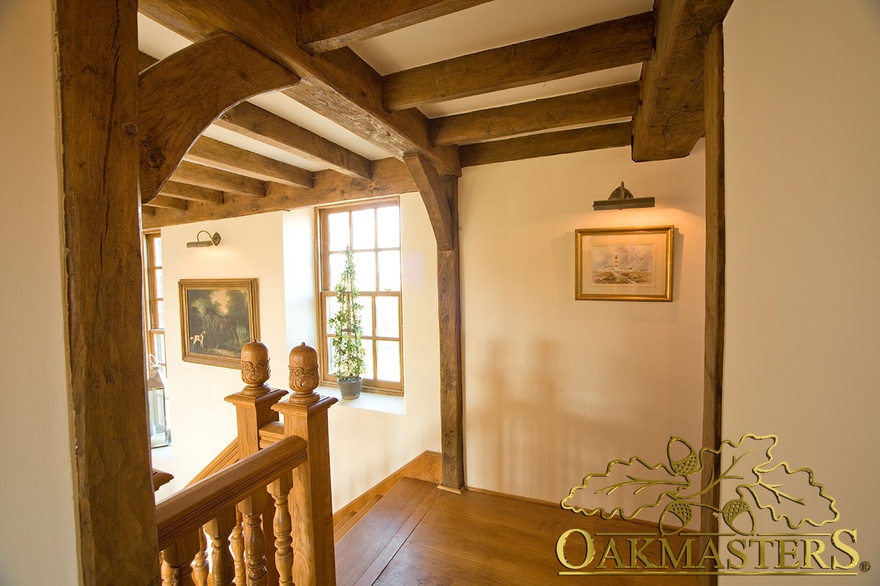 Remember that using oak doesn't need to mean creating a whole oak frame structure. Using oak components such as beams, posts, brackets and doorways can create stunning finishes to any property. The use of oak can add a touch of luxury to the interior of a building, increasing the wow factor and adding value. There's a huge range of options, from minimalist to ornate and contemporary to beautifully traditional. Check out our gallery for examples of how oak features could add something special to your future projects.
Increasing kerb appeal with Tudor-style oak cladding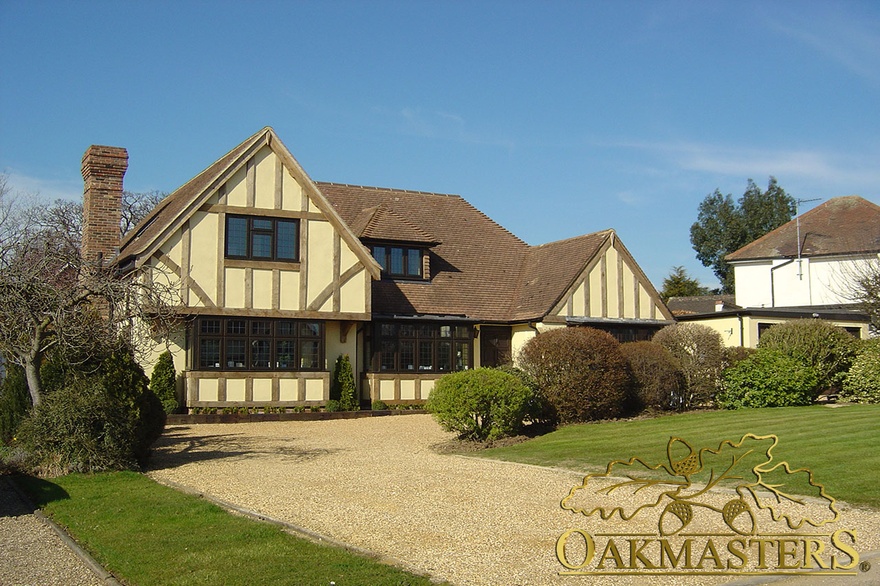 It's not just the inside of buildings that can be boosted by the presence of oak. You can transform your customers' properties from the outside with traditional Tudor-style external cladding. The effects are breath-taking and increase the kerb appeal of any building, leading to added value and a real wow-factor. 
The possibilities are endless
These are just some of the versatile ways that oak can boost the appeal and value of an extension, existing property or new home. There are so many reasons to use oak in building projects and we can work with designers, builders and developers at any stage of the planning process to offer our advice and expertise.
Take a look at our gallery for further ideas, and please don't hesitate to get in touch with our friendly team on 01444 455 455 to discuss your specific project or requirement.
Tags:
beam casings
help & advice
oak extensions
oak pool buildings