Discovering Oakmasters this autumn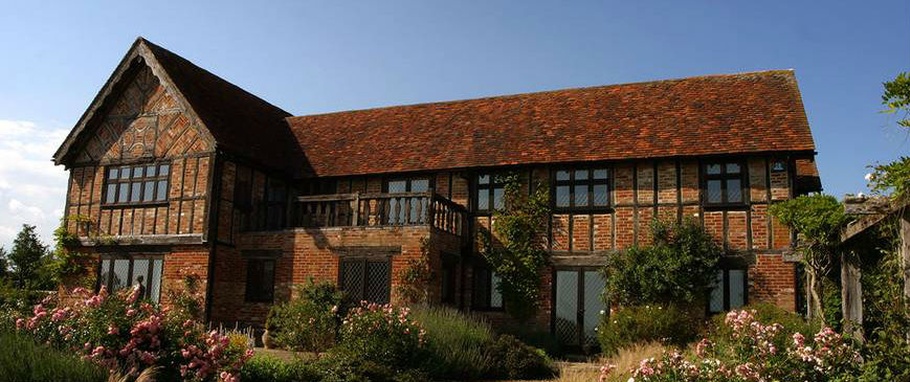 As a family business which has been leading the specialist oak framing industry for over 30 years, we have continued to grow and now provide a wide range of products, both nationally and internationally.
We get asked a number of questions by our customers and so to help, we've decided to answer some of these on our blog; from what products we offer, to where our oak is sourced, as well as providing examples of our work.
1. What products can Oakmasters provide?
At Oakmasters, we produce anything from a single oak beam, to fully integrated oak framed buildings. However, we don't just provide you with something that has been made hundreds of times before. At Oakmasters, everything is carefully designed and created to your exact requirements. Our products include:
Whole oak framed houses and extensions
Oak sun rooms, garden rooms and orangeries
Oak porches
Oak garages and outbuildings
Oak pool buildings
Oak roofs and trusses
Oak beam covers
Oak framed houses and extensions
Oak beams and components
Oak fireplace beams
Oak cladding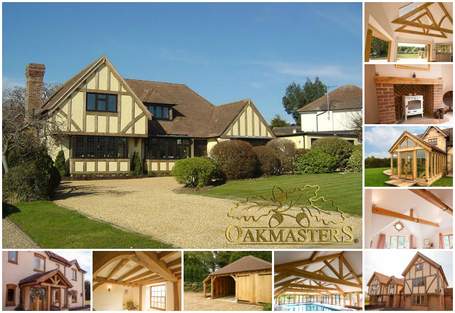 2. As the weather is starting to change, what are some of the perfect projects to start this autumn and winter?
Although we work on projects all throughout the year, there are a number of products that are perfect for improving your home right now:
3. How are your oak products made?
All of our products are made from sustainably sourced oak, where one or more trees are planted each time one is chopped down. We also have a chain of custody accreditation from two world recognised bodies, the FSC and PEFC.
We purchase oak that has been preselected as passing an internationally recognised visual grading system to allow us to treat it as a specific structural classification. This is vital for the integrity of any oak structure. We have the ability to grade the wood ourselves.
The oak is then transformed by our talented carpenters. Everything is proudly hand-finished, with traditional joints for a stunning finish.
Here's our very talented carpenter, Ben Mercer, next to the stunning oak truss he's just made: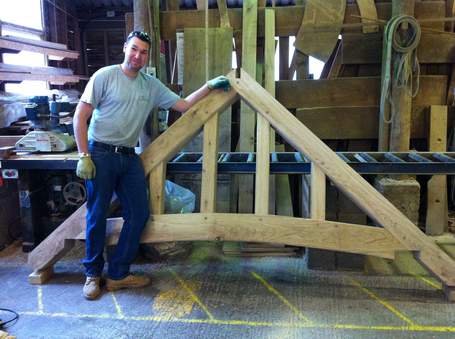 Property of Oakmasters. All Rights Reserved
4. What is one of your latest projects you've worked on?
One of our very latest projects was in Pulborough, West Sussex, where we provided the oak frame for the entire house. I'm sure you'll agree, the result is stunning!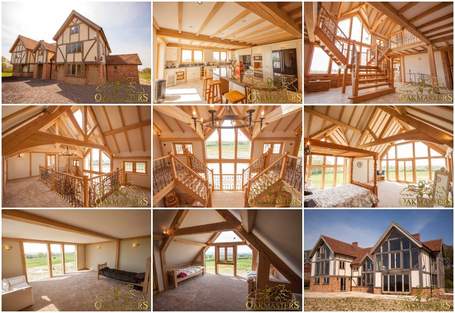 We have a large portfolio of long-term repeat clients, from blue-chip firms to private individuals, each with varying sized projects. We've even worked on prestigious restoration projects with the Mary Rose Trust and Hampton Court Palace amongst others.
We're also proud that many of our customers depend on our knowledge and expertise time and time again and even refer us to their friends and family.
If you're looking to add stunning oak features to your house, or to build an oak-framed home, we'd love to hear from you! Take a look at our gallery here or get in touch by calling us on 01444 455 455.
Over the years, we've also built up the ability to provide our clients with a whole portfolio of services. If you would like any further information, please don't hesitate to get in touch with us.
Tags:
beam casings
garden rooms & conservatories
help & advice
oak beams & component
oak framed houses
oak pool buildings
oak porches