Designing your Bespoke Garage with Oakmasters!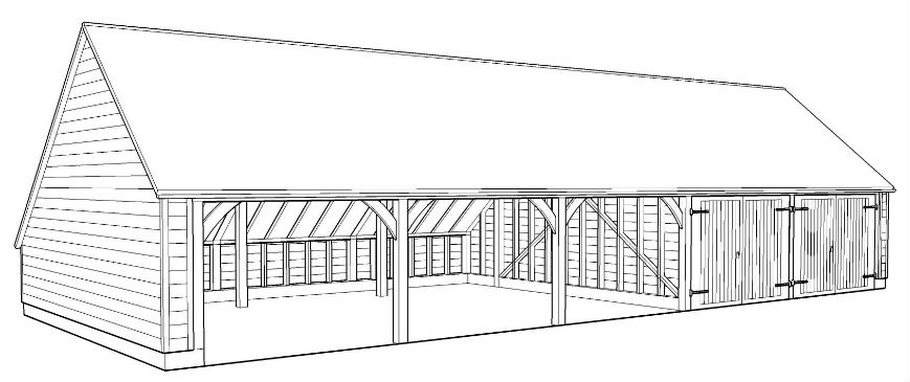 At Oakmasters, we specialise in the design, engineering and manufacture of very high quality, beautifully finished oak framed buildings, of all shapes and sizes, including garages!
Building a bespoke garage is the perfect addition to your home. It can protect your vehicles from the elements and keep them safe and secure at night. However, a garage can be much more than that! Think beyond just a square box for storing cars…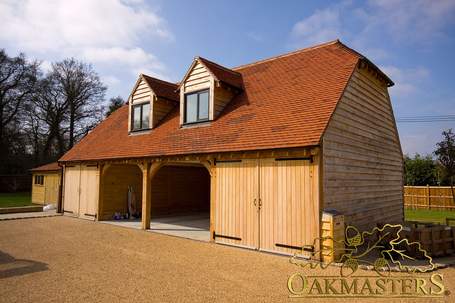 Your garage can be an extension of your home, providing extra space and facilities. It could be used as an extra storage room for example, helping you to make more room in your home. You could add a wood store on the side, so you can store firewood that will stay dry. You could even build upwards and convert the space into an office, perfect for being able to leave your work behind at the end of the day. Or perhaps you could use it as a games and music room for the children, so they can play and make all the noise they want! But that's not all! Take a look at our recent blog post here, for even more ideas on how you can use your garage.
Once you have decided what you want to use your garage for, the next step is to design it. The options here are endless, especially as at Oakmasters, we take pride in our capacity to work on a fully bespoke basis, bringing to life our customers' dream projects. You really can have whatever design you want.
However, we also understand that designing something from a blank canvas can be difficult and so take a look at some of these suggestions, which can help form the basis on which to develop your own ideas, for a truly bespoke finish: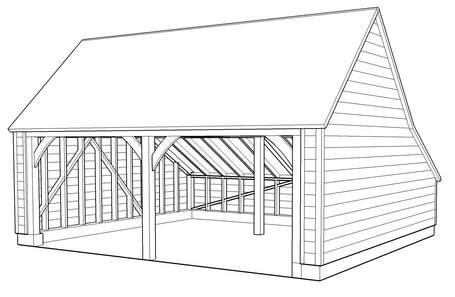 (Two bay garage with catslide rear roof)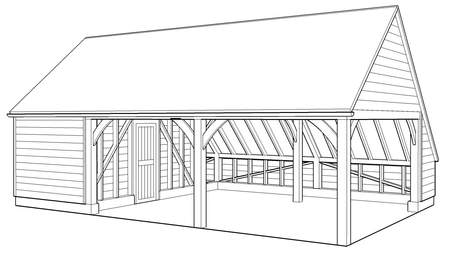 (Three bay garage with catslide rear roof, two open bays and one closed)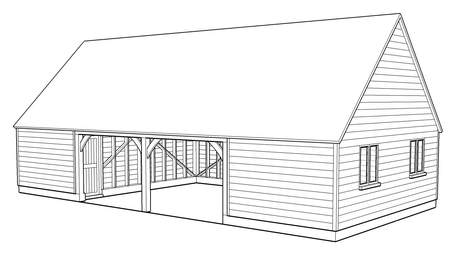 (Four bay garage with workshop and office space downstairs)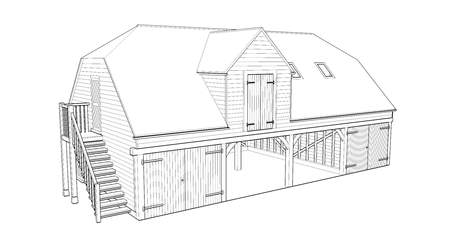 (Four bay garage with two closed bays and extensive storage space above)
We hope these have inspired you, but if you would like more ideas, please download our Oak Framed Garages and Outbuilding brochure. We also have much more information on our website as well as a gallery, where you can browse through our completed garage projects.
We're also here to help and have expert consultants who can work closely with you to design a garage to your individual requirements.
If you have any questions, or would like some advice, please get in touch with our talented team. Call us now on 01444 455 455 where we will be happy to help.
Tags:
garages & outbuildings
oak framed houses