Case study: A glazed oak frame country residence in Essex.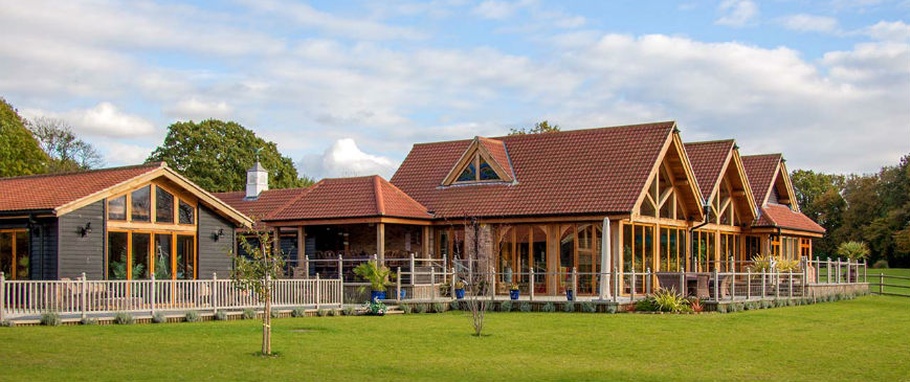 At Oakmasters, with over 30 years experience, we're very proud to have worked on some fantastic and diverse projects, with a long list of satisfied clients. We devote a great deal of care to ensure that the highest standard of finish is provided on all of our oak framed buildings and components. We work closely with all of our clients, and make sure we understand their needs properly so we can ensure we achieve their goals.
However, don't just take our word for it. We recently interviewed our client and owner of a very successful building firm Steve Quincey, to see what he had to say about working with us:
1. Why did you choose Oakmasters?
We knew what structural work we needed for our new house, so we found a few oak contractor adverts from the back of a magazine. After speaking with three or four companies, we quickly realised Oakmasters was the best one for us to go with.
Their team bowled us over with their knowledge and Oakmasters clearly knew about providing excellent standards. However, value for money was also one of the factors in choosing them too.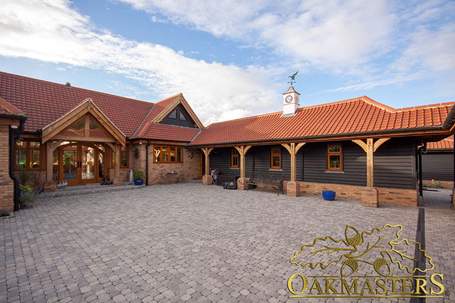 2. What was it like working with Oakmasters?
We connected with their representative straight away. This was actually one of the major deciding factors for why we choose to go with them. The whole gang that worked on our house were fantastic. Their knowledge is unreal, and they are absolute craftsmen. The team started on the swimming pool complex first and because I was happy with that job, I gave them the go ahead to work on the house. It was all on my terms right from the start.
We felt like we could call up or come down to the yard at any time to ask questions and check on the progress. Although I am in construction myself, I've never worked with oak so it was completely new to me, but all the processes were explained in detail to us.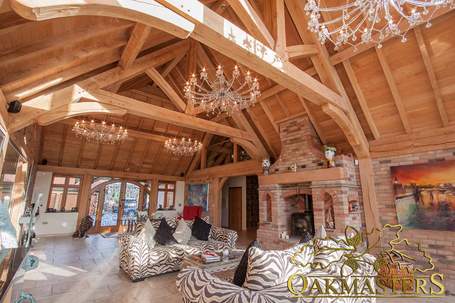 3. Would you recommend Oakmasters to your friends and family?
I'd definitely recommend working with Oakmasters. Oak is not going to be cheap, but if you want something exceptional and out of this world, then you get what you pay for. I am really happy with the service Oakmasters provided and people now walk into our house and say 'Wow!'.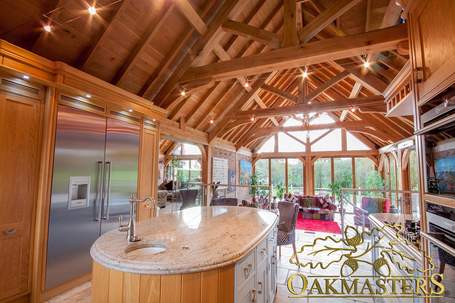 Would you love to build or redesign your own home? Take a look at our gallery here, which has lots of inspiration, from projects that we've previously worked on.
If you would like to find out more about Oakmasters, our products and services, please don't hesitate to get in touch with our friendly team now on 01444 455 455.
Tags:
case studies
oak framed houses
self build houses