Weir End has been shortlisted in the 2014 Homebuilding Awards!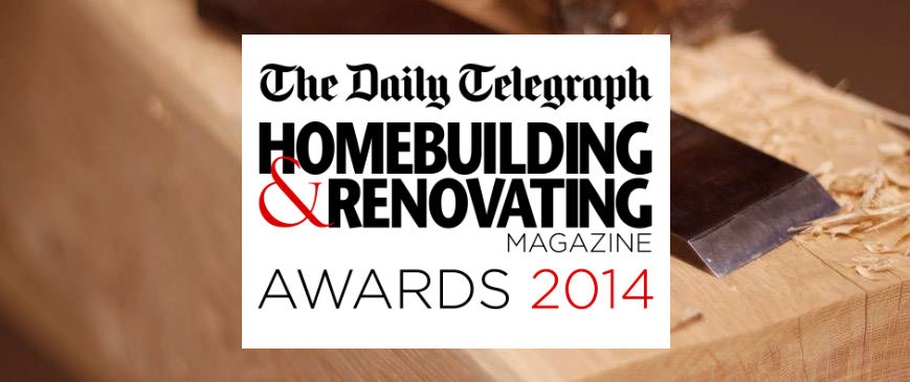 Have you been following The Daily Telegraph Homebuilding and Renovating Awards this year? It has been running for over two decades and is one of the most prestigious awards for self builders and renovators across Britain.
The competition is very strong this year, with 23 beautiful and unique homes making it to the shortlist. However, did you know that Oakmasters helped on one of the shortlisted properties?
We're delighted to have worked with Jon and Muriel Wallsgrove on their stunning Weir End property in Surrey, along the banks of the River Thames.
Oakmasters provided the characteristic oak trusses that fitted perfectly within their colonial style home. Jon and Muriel came to us with very detailed drawings and were looking for something completely unique. Their design is very different to the traditional tenon and mortise joints that are normally used with oak, but we were able to provide them with the bespoke product they were looking for. We also provided specialist installation, ensuring the project was completed to our very high standards. Take a look at the project here.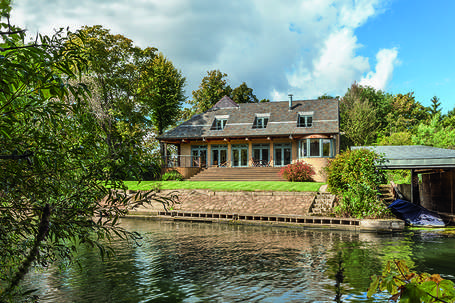 (Image courtesy of Simon Maxwell)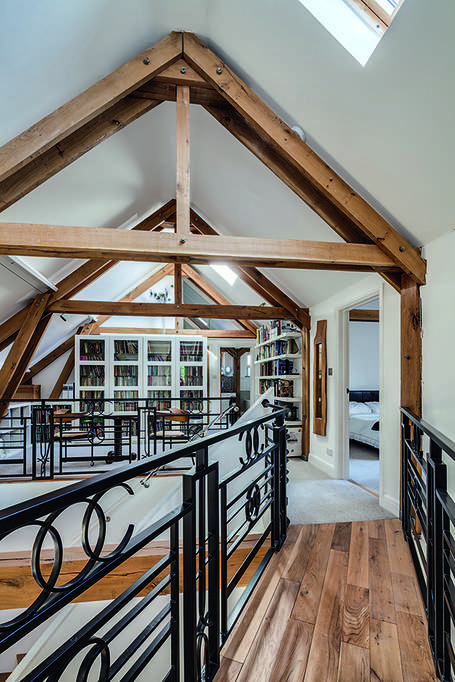 (Image courtesy of Simon Maxwell)
We have our fingers crossed and can't wait to find out the results on Thursday 27th November! We luckily only have one more day to wait, with the announcement online and within the Homebuilding & Renovating magazine.
Have you been inspired by this property? See a collection of our work in our gallery, with many more truss projects to browse through. Or, if you would like more information and advice, please don't hesitate to get in touch. Call on 01444 455 455, where our friendly team will be happy to help.
Tags:
case studies
self build houses