A truly British family business
Family enterprise is a powerful part of the British industry, and Oakmasters is proud of its roots and story as a family business. Over the past 25 years we've been providing international, commercial and private customers with luxury oak products and it all started with a single restoration project in Sussex. 
Edward C Hamilton, the founder of Oakmasters, began his working career in Lloyds of London as an insurance broker. After selling his company in the City, he moved down to West Sussex and became involved in property development.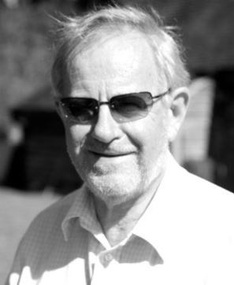 "We wanted to build an oak framed structure in the grounds of an old, period property in Bolney, but had real difficulty sourcing the oak", says Edward. "After a lot of research we finally found a local sawmill hidden in the woods in Sussex and persuaded them to provide us with the timber. It felt like a bit of a gap in the market - and that is how the business started back in the 1980's, under the name of Oakcraft".
Oakcraft became a big success in the mid to late 80s and became involved in a hugely diverse spectrum of oak products, from furniture to kitchens, and the seeds of what was to become a new national renaissance in oak framing. The company even became involved in making a number of replica full size gun carriages for the Mary Rose trust, after Henry VIII's flagship was raised. The replicas still exist. Some were sold and some are situated in museums including the National Maritime Museum in Washington DC and the Mary Rose Museum in Portsmouth. The company presented a miniature replica gun to the Prince of Wales, who was patron.
After selling the Oakcraft to venture capitalists in the late 80s and leaving the business, some time later the company dwindled and eventually dissappeared. Edward believes that the name may have been recycled by a third party years later.
Edward realised that he preferred working to retirement and became involved in projects as a specialist subcontractor, gaining highly respected status in the oak construction business through work for various high profile clients. Word spread and the business was commissioned to provide restoration oakwork for the roof of Hampton Court Palace after the 1986 fire destroyed several floors of the building. Repairs took six years and led to the largest series of restorations at the palace since the 1880s.
Helped by some limited advertising, business was booming and renovation, extension and new build projects were rolling in from across the UK. Edward's business was soon supplying oak to the likes of Waitrose of the John Lewis Partnership as well as numerous private celebrity clients, such as Phil Collins and Sue Barker.
Having originally named his business 'Broadoak Products', it now specialised in structural and cosmetic, traditional oak framing and ran as a small fledgeling company from the grounds of his Sussex country house. With just a couple of employees, Edward did some research and eventually decided to re-brand his trading name to become 'Oakmasters' in 1994. Having moved to Burgess Hill and then eventually to our long standing site in Isaac's Lane, Haywards Heath, the company has expanded from these small roots into a greatly respected national brand, which stands for quality and customer service.
Oakmasters is now directed by Edward's son, also called Ed. At many times the size, Oakmasters is still run as a family business providing work for carpenters, joiners, designers, project managers, engineers and many other related subcontractors. With international clients all over the world including the USA, Japan, the Middle East, Europe and Scandinavia, Oakmasters is a great success story and is still growing. Edward and his family have now been in the business for over 30 years.
"This was originally never planned – it was just something that happened," explains Edward Snr. "I still go in and advise on certain things - anything where I can help, using my experience and contacts. It's grown far beyond my imagination and the quality of what we produce is something unique and to be really proud of. It's good to know that that the business has been continued by my children. In fact it's brilliant because I can just sit back!"
Tags:
case studies