Transforming a Former Café into a Character Property
Grant Remington transformed a forgotten café in Cumbria into an exceptional family home with stunning countryside views. Oakmasters provided solid oak king trusses for the extension, which features a stunning full-glass gable.
"We bought a café in the middle of the countryside because of its location and views," begins Grant. "The building was rundown and needed a complete renovation." As well as transforming the existing structure, Grant decided to add a new extension to add valuable living space and frame the view of the spectacular countryside.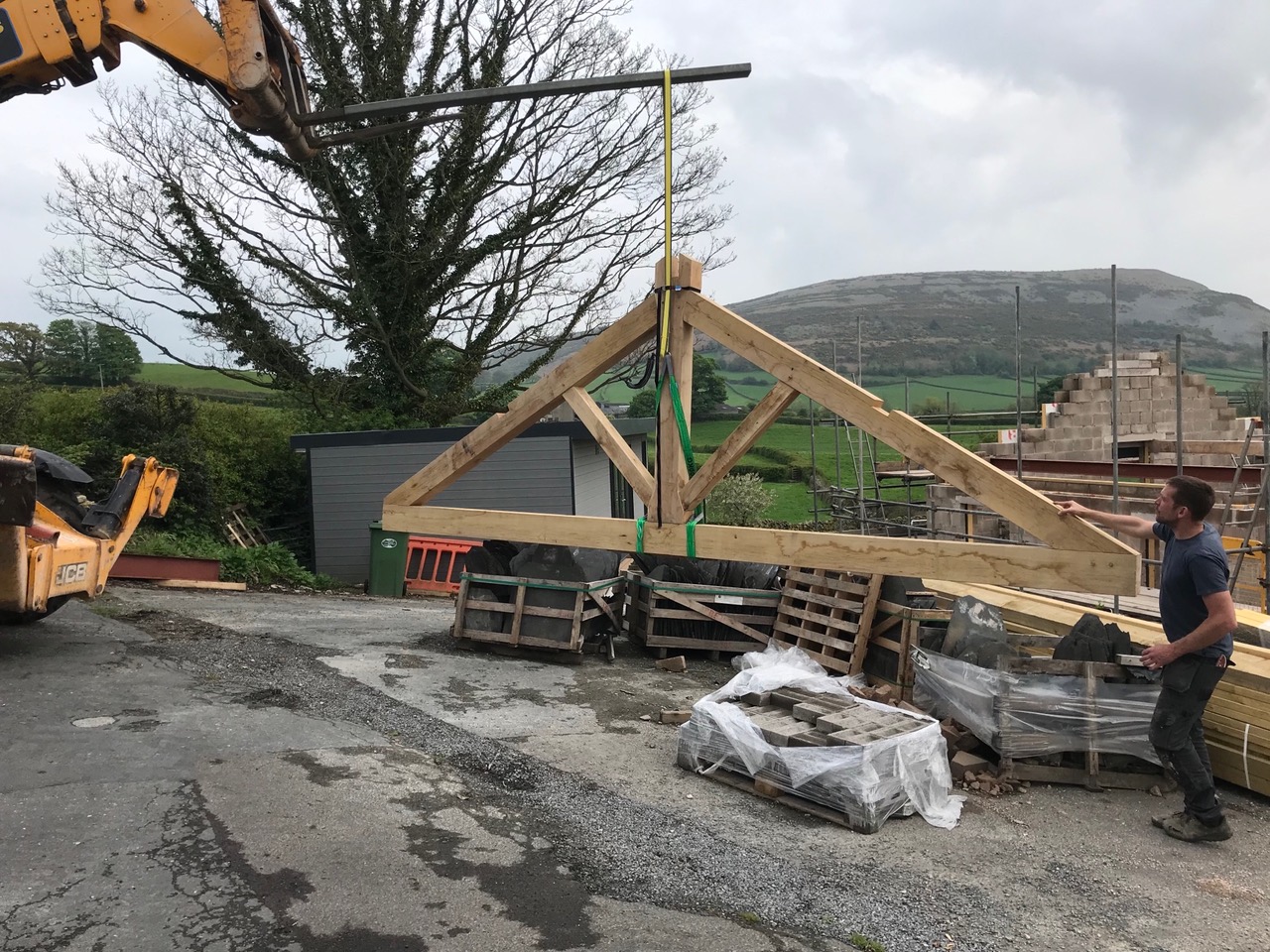 "Our design incorporated a full-length glass gable which naturally frames the view," said Grant. He decided to use solid natural oak trusses to provide solidity and character. "I searched online and discovered Oakmasters. I explained my requirements, and they were able to provide a competitive quote for everything."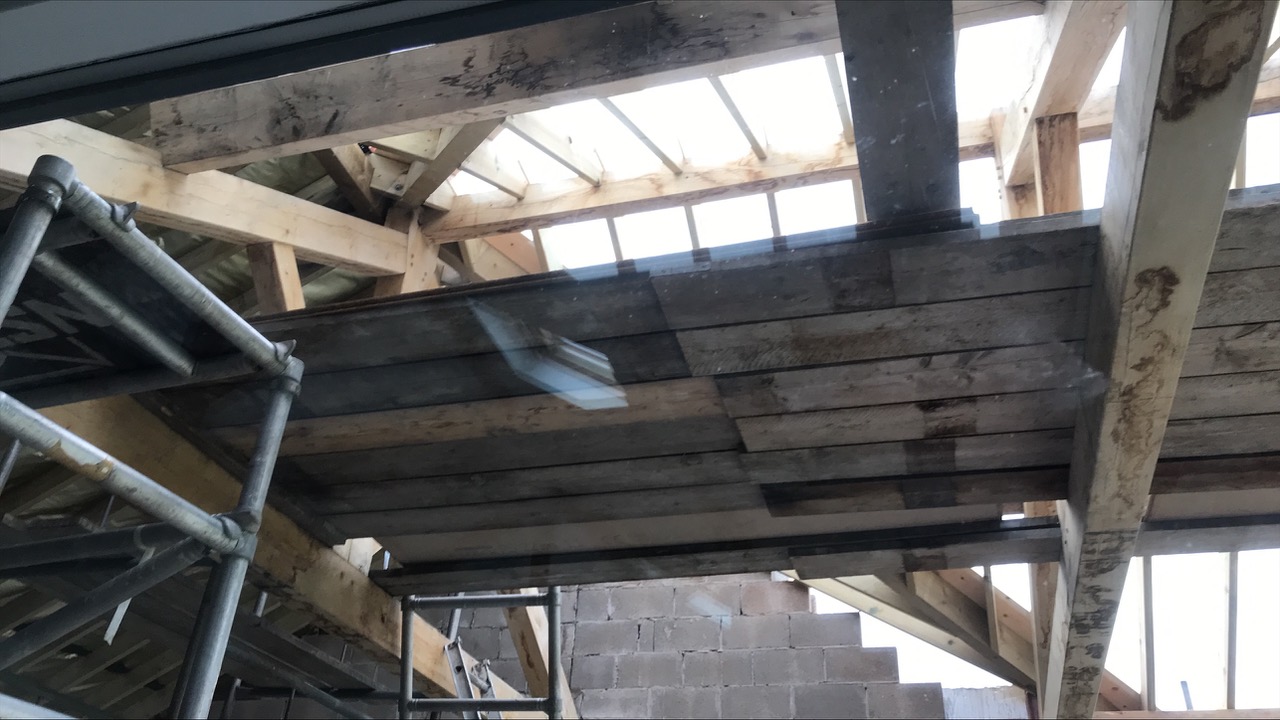 Oakmasters manufactured the solid oak trusses to precise specifications. Once completed and delivered to the site, a local joiner and crew quickly put them in place. "Everything went smoothly," said Grant. "The trusses were precision engineered and met all the specifications provided by the structural engineer we used on the project."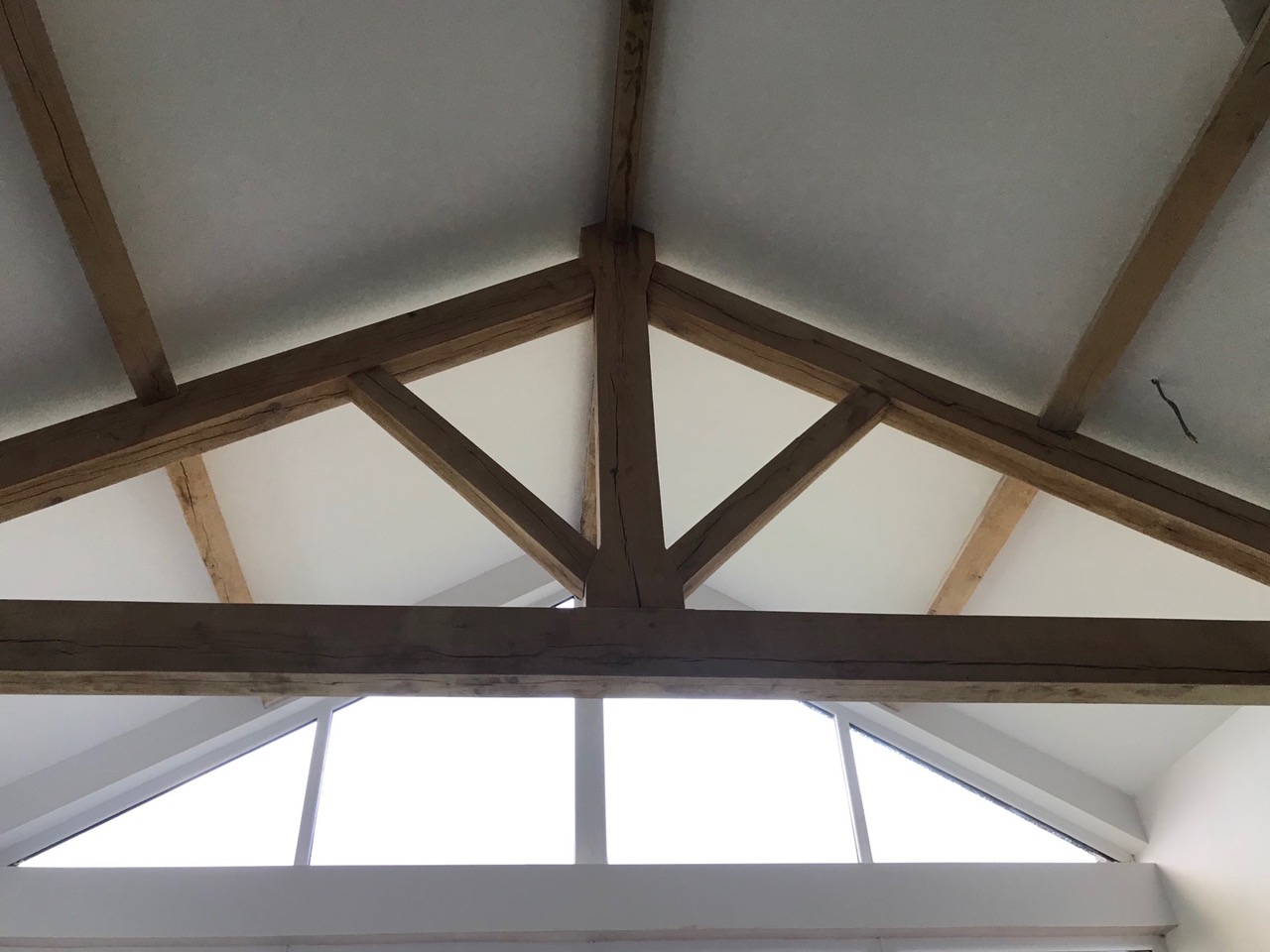 The trusses are in place, and the building is complete. How does Grant feel about the process? "Everything went smoothly, and I'm incredibly happy with the process," he said. "I couldn't fault it." Grant benefitted from Oakmasters' experience of working on hundreds of similar projects. The attention to detail is evident in the finished product, with the king trusses adding warmth and character.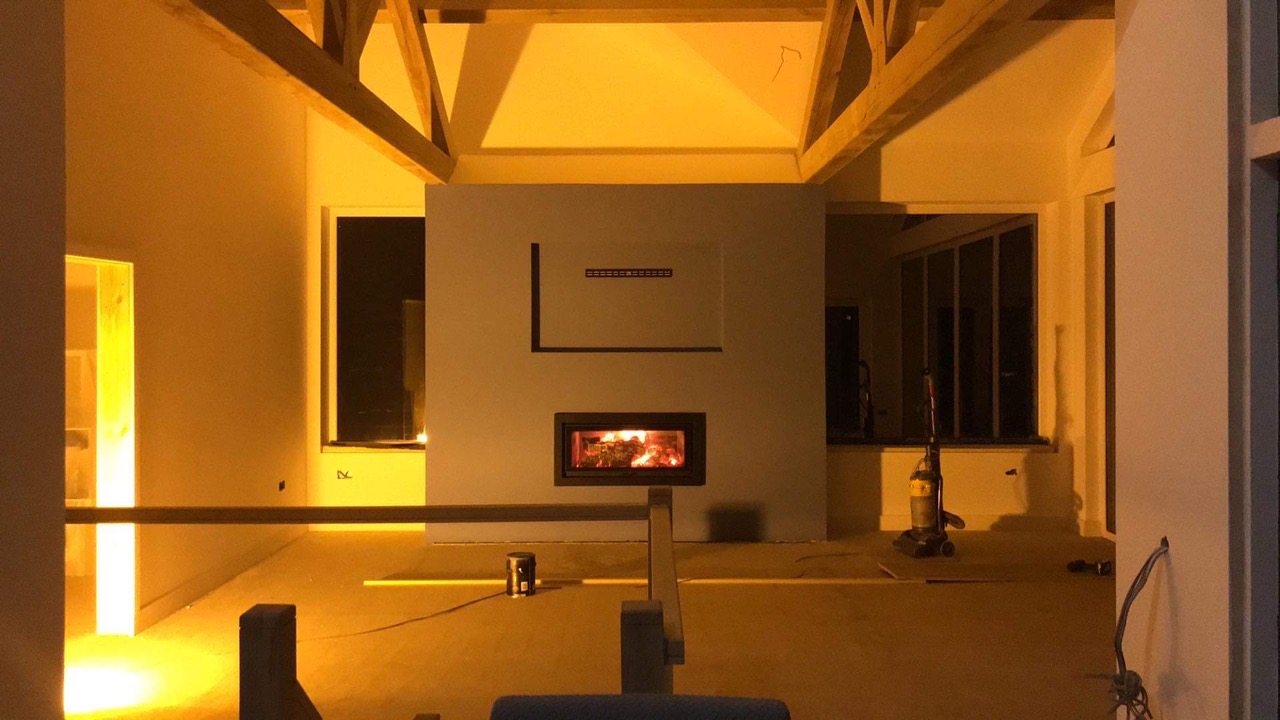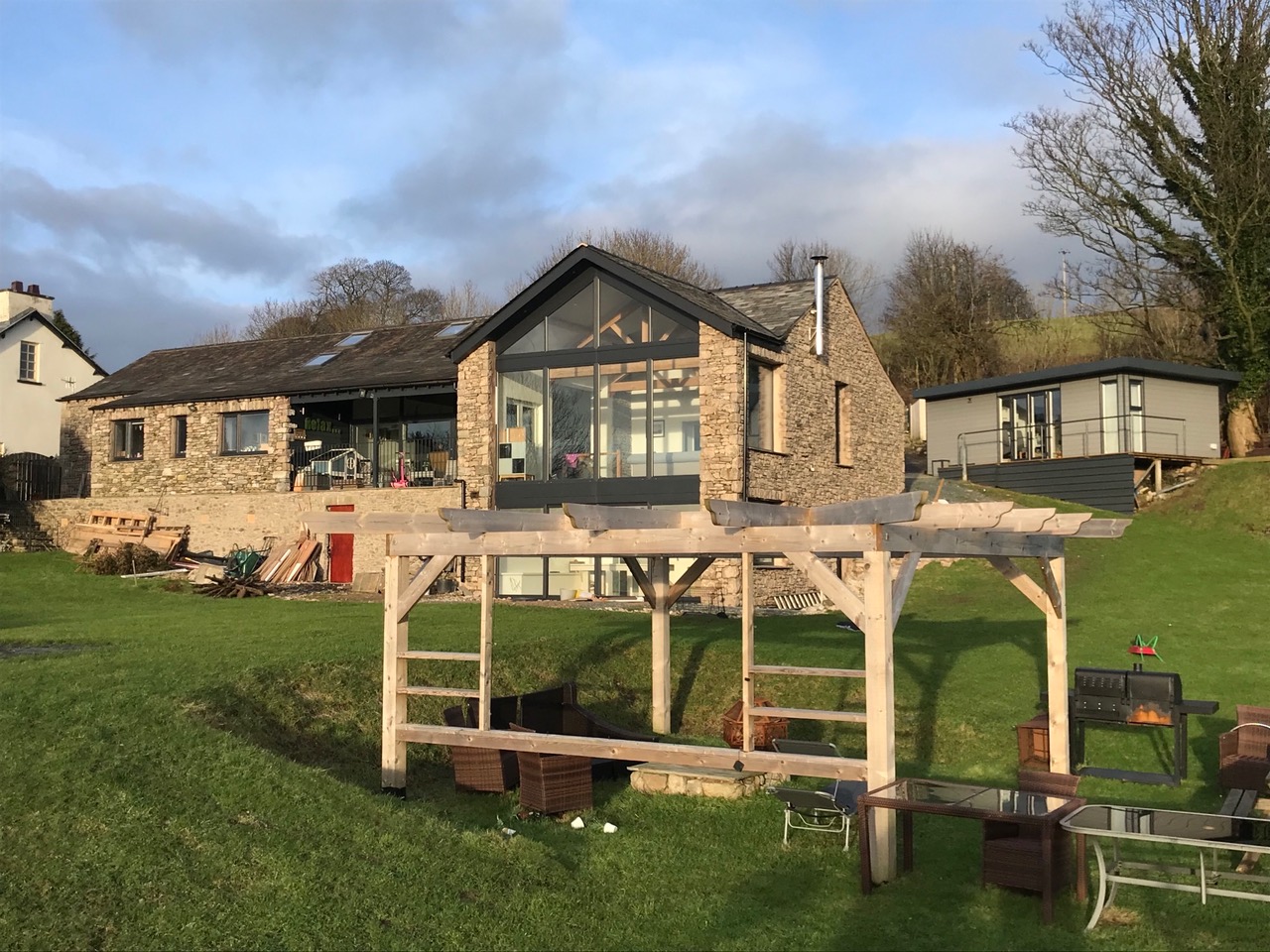 The building looks unrecognisable from its former life as a café. It's now a beautiful and modern family home constructed to the highest standards.
Grant invested in high-quality oak to match the quality of the rest of the building. "The trusses are chunky and substantial. They have added some serious quality to the building, and it really sets it off," he said.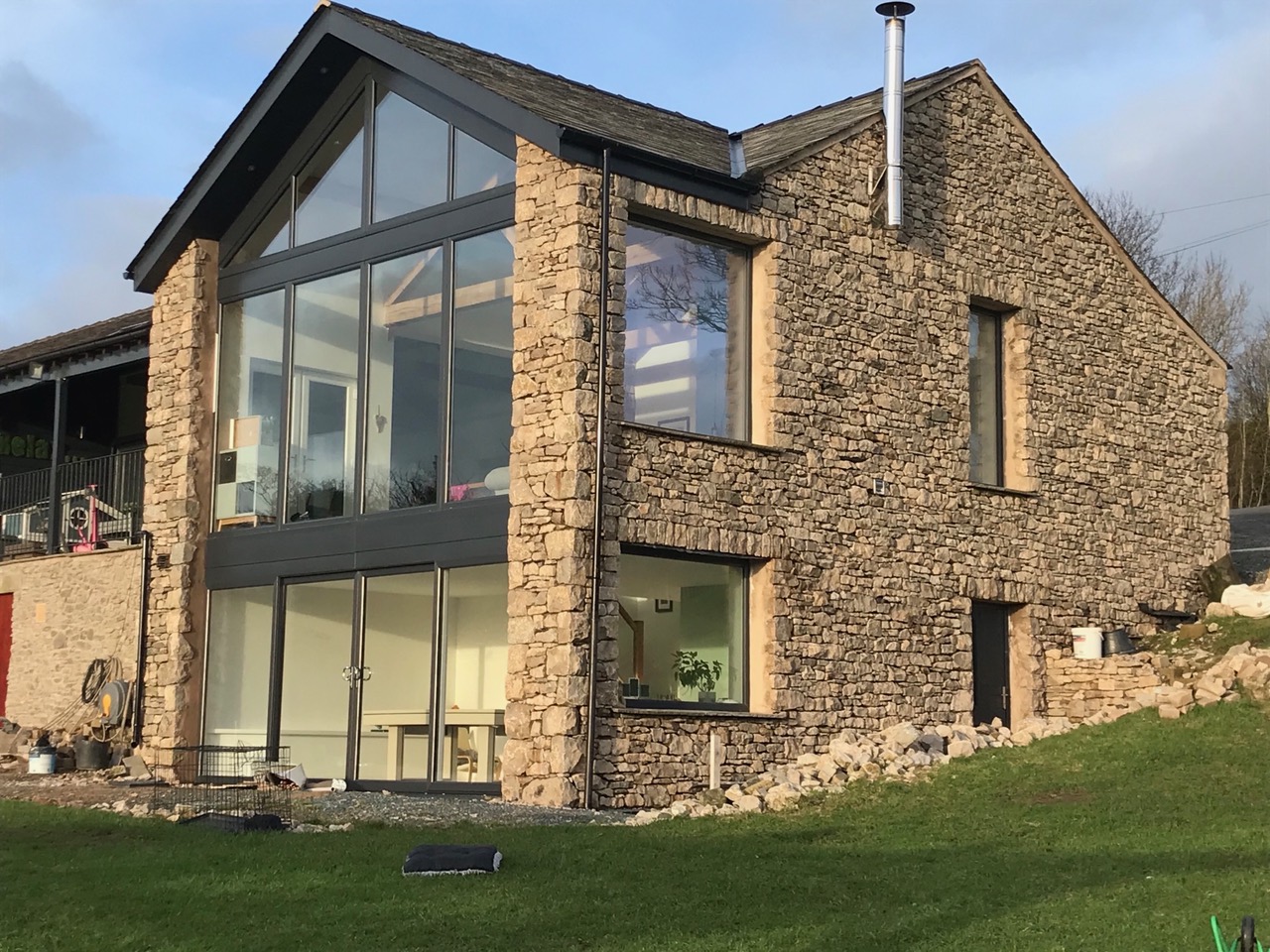 Would Grant recommend Oakmasters to others? "Absolutely," he said. "They are a great company to deal with, and the whole project went smoothly. I'm absolutely delighted with the finished result."