Statement Oak Beams at the Heart of Historic Home
When Property developer Mark Howard was offered the unique opportunity to rebuild part of a historic home in Marlow, Buckinghamshire, Oakmasters was able to provide him with two solid oak king trusses to create a breath-taking vaulted ceiling that houses the bespoke, hand-made kitchen.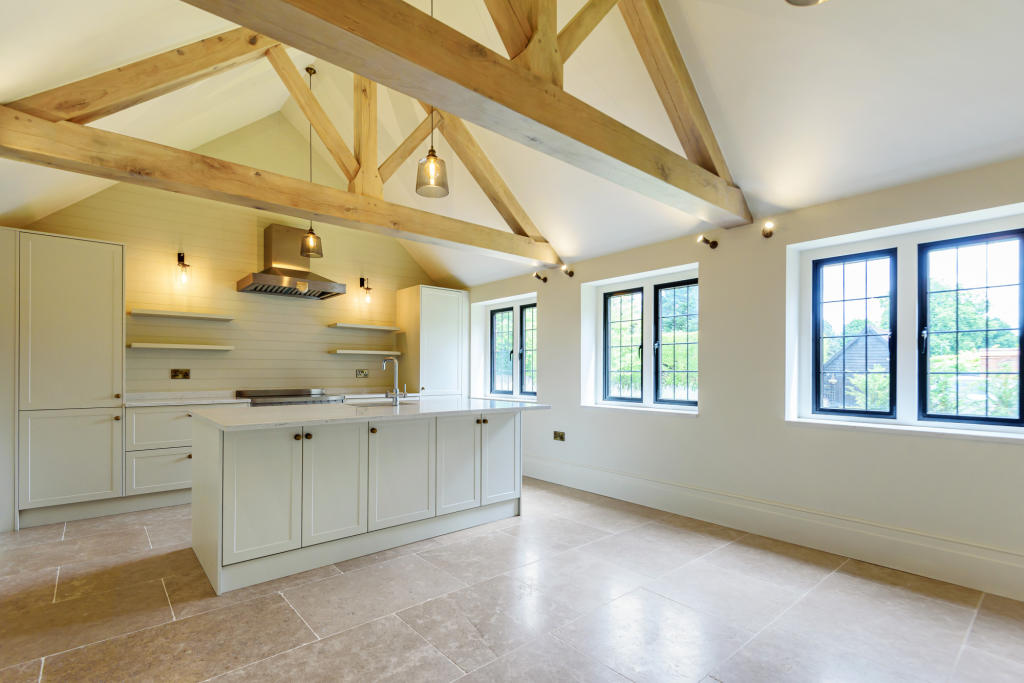 Higginson House is a stunning period property, once the home of the famous General, Sir George Higginson. Over the previous century, the 20-bedroom mansion was split into five separate homes, and the local council demolished part of the house to make space for a road.
"When we purchased the property, we put in a planning application to restore the single section of the property," said Mark Howard. "They approved the application but stipulated that we had to use period materials and work to the highest standards."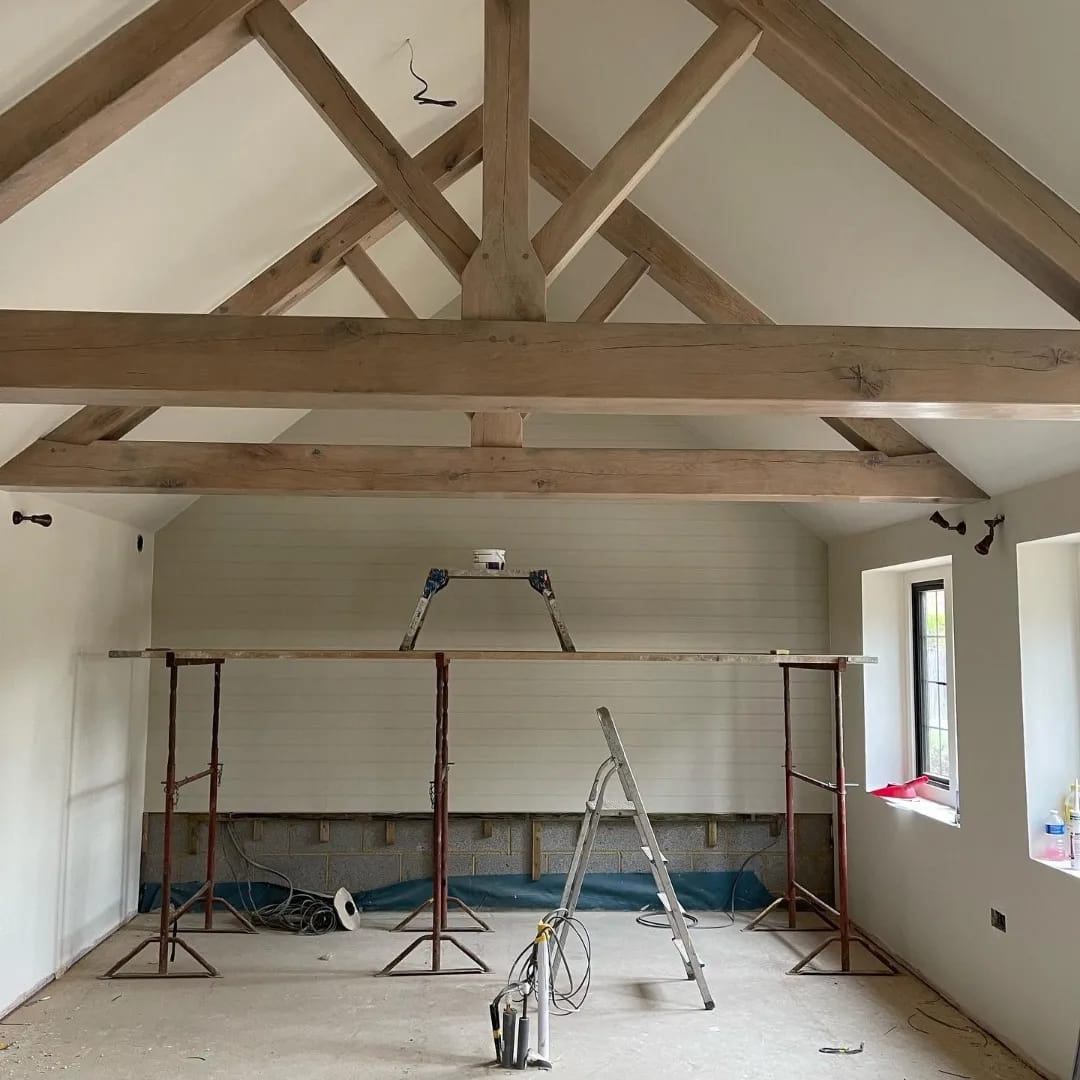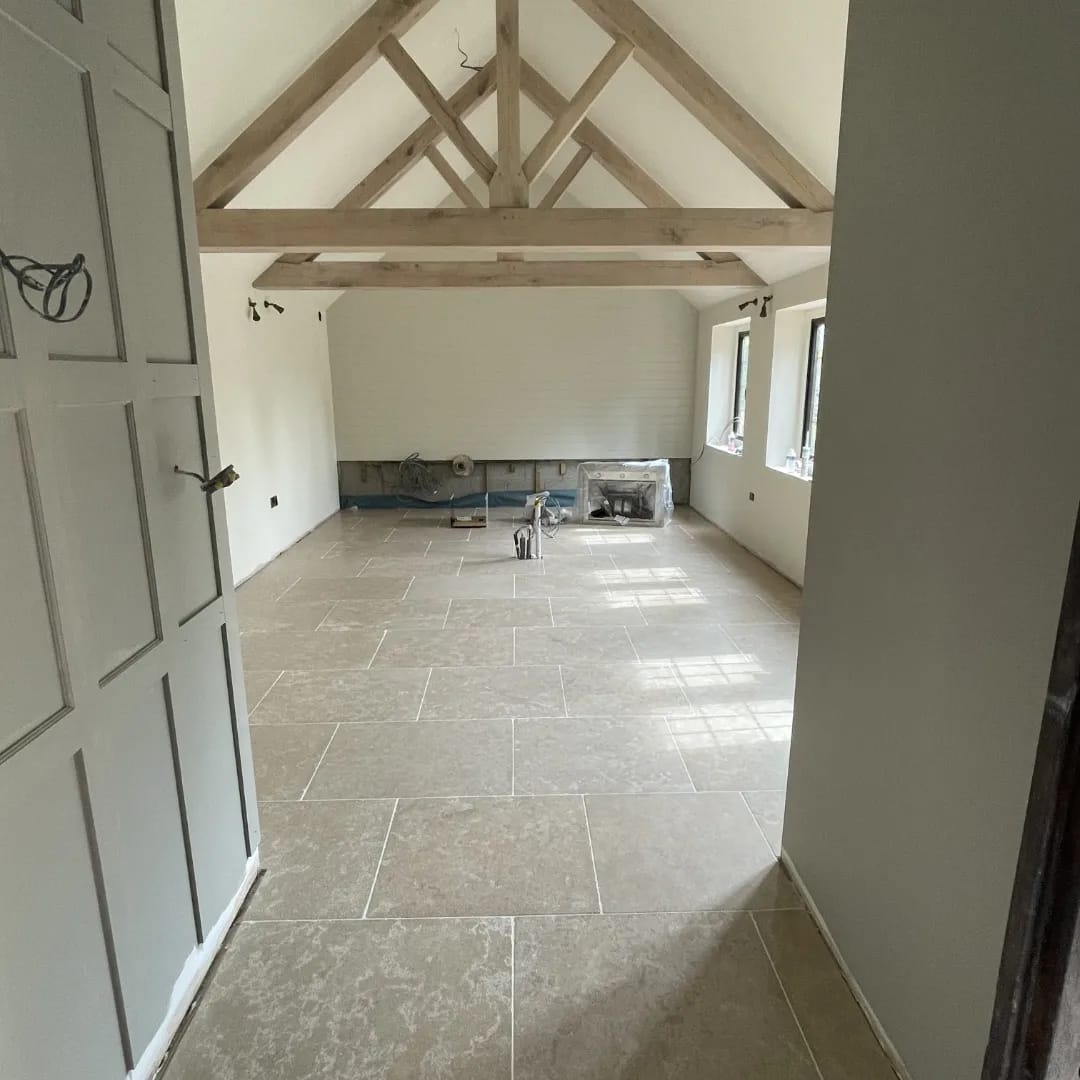 Mark commissioned Oakmasters to create two king trusses for the extension. The total ceiling height reaches an impressive six metres, with the exposed oak beams providing an attractive and period-correct centrepiece to the new extension.
"We searched online and discovered Oakmasters. We were impressed with the reviews and their experience and commissioned them to create the beams," said Mark. Mark undertook the build during the COVID-19 pandemic, which caused delays as the wood had to come from France. "Oakmasters kept us informed of what was happening throughout the process, and the project wasn't delayed."
Once crafted, the oak trusses were delivered to the site and winched into place precisely by Oakmasters' suggested contractor. "The trusses were easy to install, and everything went smoothly," said Mark. Avoiding delays was critical at such an important stage of the process, enabling all other trades to quickly do the work to make the building watertight and install the period-correct roof.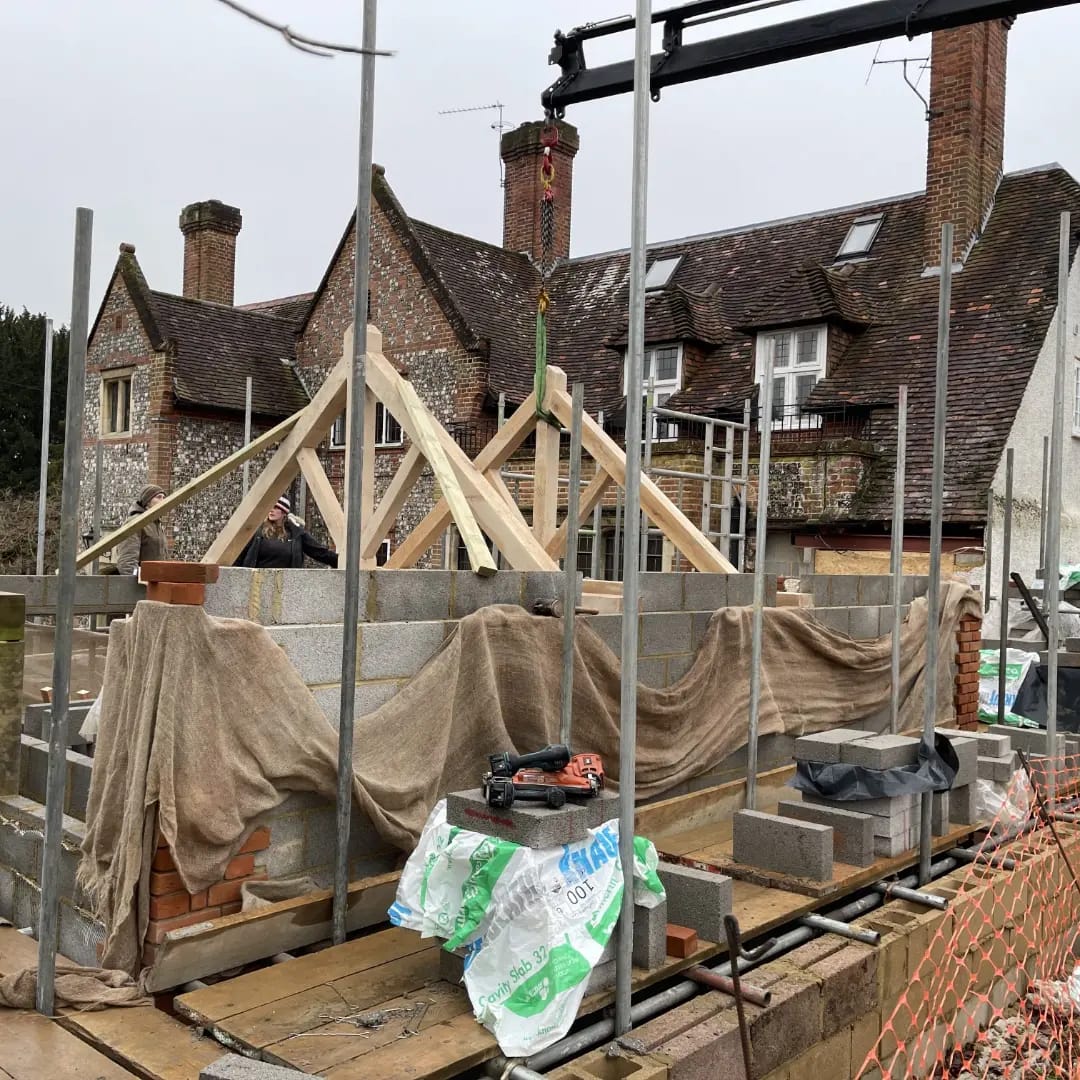 The finished building blends seamlessly with the listed building. Mark was able to secure Victorian tiles, which are identical to the originals on the building. "To the naked eye, the extension looks no different to the original structure," said Mark.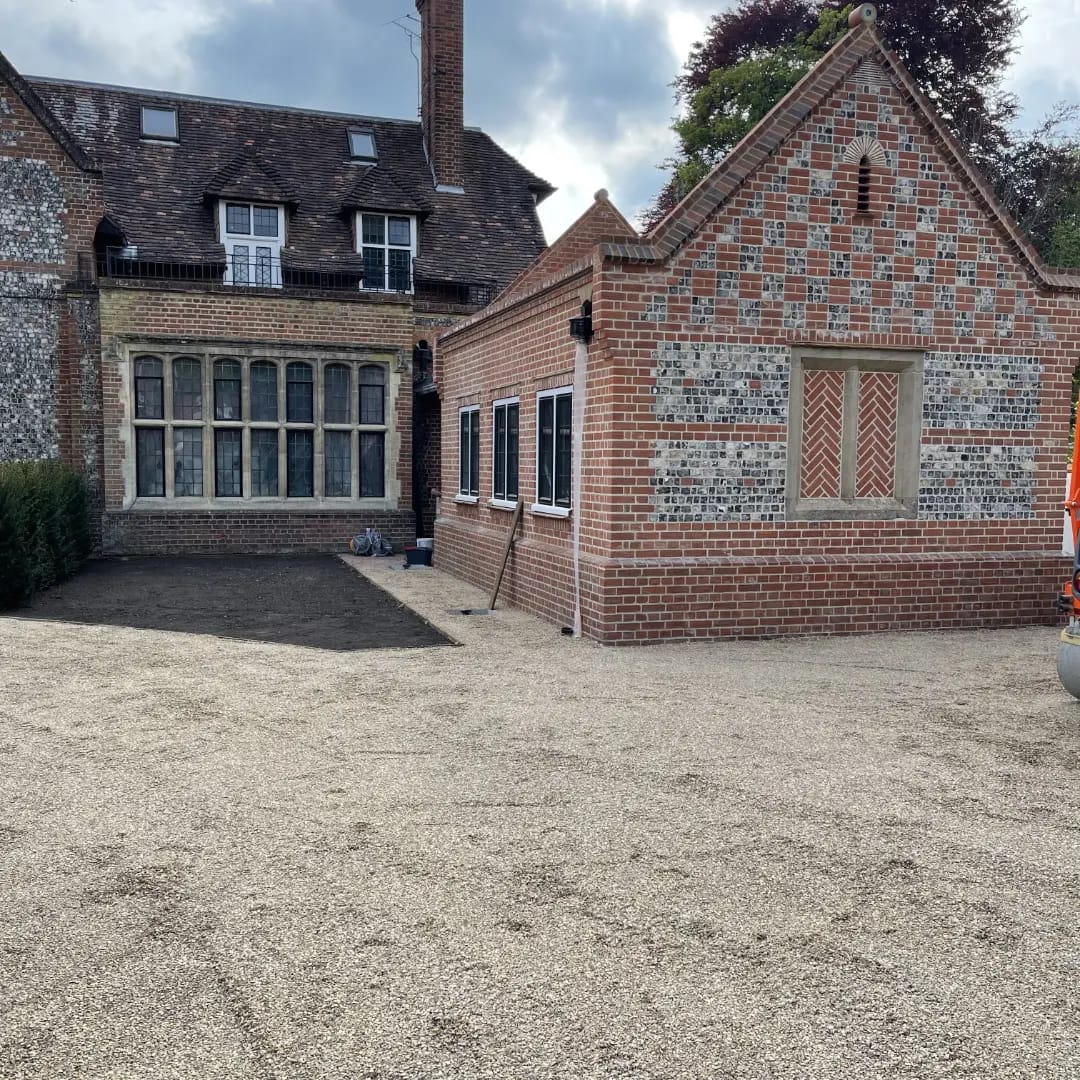 The house was put up for sale with a seven-figure price tag, reflecting the quality of the work and the significance of this spectacular building. "The vaulted kitchen with its oak beams looks spectacular. It has proven to be a key selling point," said Mark. "Every part of the building has been constructed using only the best materials and craftspeople." "Oakmasters worked according to the schedule and delivered an exceptional product, despite unexpected delays," said Mark.