Renovating your home for spring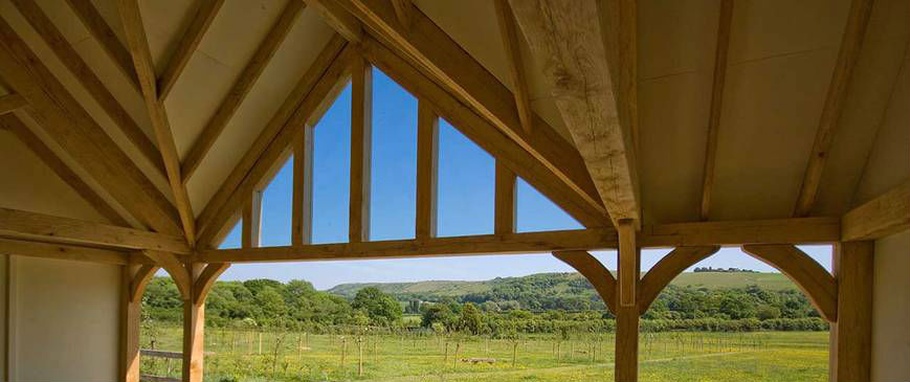 As spring approaches, many of us may be considering a big spring clean, doing some home maintenance or just getting outdoors more. There's nothing like some fresh air to brighten our moods and bring us out of winter hibernation.
However with the weather getting warmer and the days getting longer, spring is also a great time of year to put home improvement plans into action. Why put them off until summer, autumn or even next year?
Deciding what projects to start can be difficult, but whether you're thinking big, or looking to start with a smaller project, there are lots of helpful homebuilding and renovating events over the coming months to get you inspired.
Here, we share 4 projects that will help to change the look and feel of your home, bring in more natural light and add extra living space.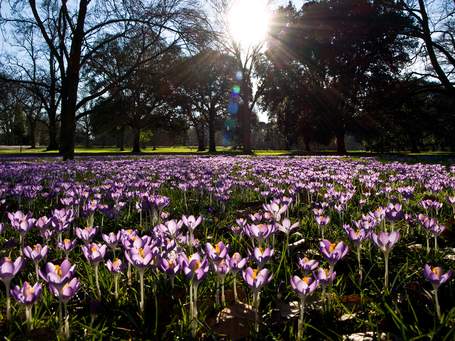 © William Warby "Crocus Field". Photo. Attribution 2.0 Generic
1. Oak Beams
Whether you're looking for a single oak beam, or an integrated ceiling beam layout, they provide much more than just structural support. Oak beams can also be a decorative feature, whether you are looking for a modern or more traditional finish. They also help to add character to a space and will definitely be something people notice when they walk into your home.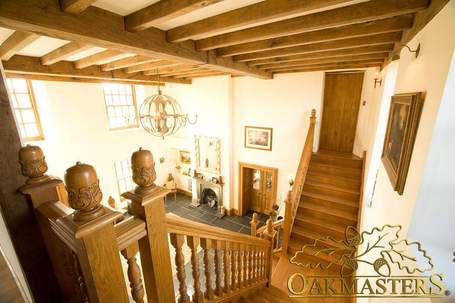 2. Oak Trusses
If you're looking to completely change the look and feel of a room, oak trusses can help do just that. Not only can they add long-term value, trusses can add a striking visual effect, adding a sense of height, space and luxury to any room.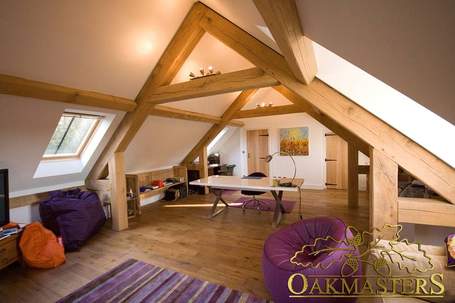 3. Extension
If you're struggling for space within your home, then removing partitioning walls, or adding larger windows can help to make your house feel more spacious. However, to really get more space, adding an extension may be the best option. This can match the style of your existing house, or contrast against it, depending on your tastes. However, don't forget to consider lighting, as this is the perfect opportunity to naturally brighten up your home.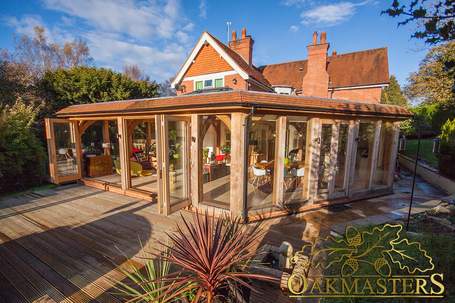 4. Oak framed house
Have you dreamed of always building your own home from the ground up? It can be an exciting thought, but also a daunting one. Don't be put off though. Self building is becoming a much more popular option, with people like Kevin Bacon campaigning to make finding land for self build and custom build projects easier.
Building your own home can bring a number of benefits. Not only is it a solid investment, you can often get more for your money and create something that is to your own specifications.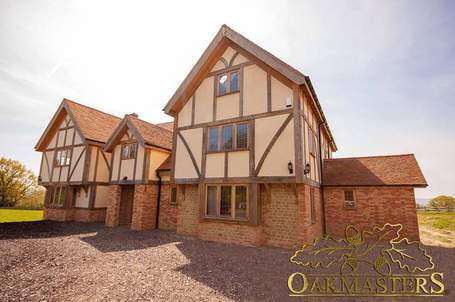 The summer months will be here before you know it. So keep checking back to our blog, where we will be sharing our advice on the best projects to start in summer, from beautiful sun rooms, to multipurpose oak garages and relaxing pool buildings.
What projects are you planning for your home? Tweet your ideas to @Oakmasters.
Tags:
help & advice