Professional advice: Using the latest technology to bring oak garage designs to life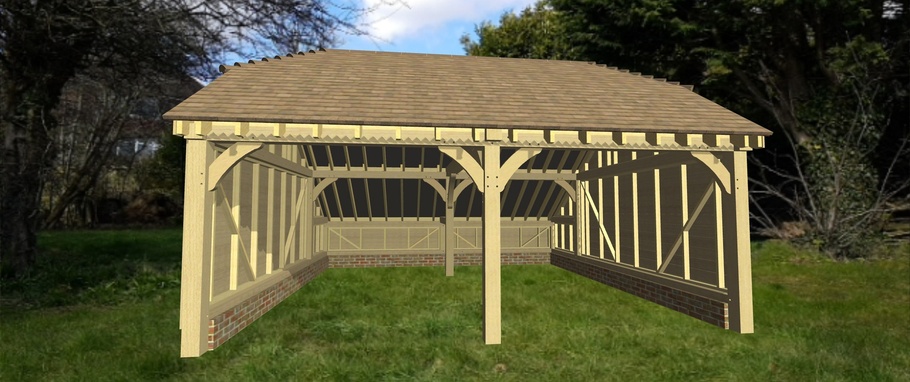 Picture the scene: your customer has decided that on top of the oak extension or oak house they already have planned, they want to add a simple yet impressive oak framed garage to their property. You show them brochures, get online, and talk through the different designs and styles available. However, pictures and brochures can only do so much, and it's common for customers to have doubts about progressing such a project if they can't really imagine the end result. If only there was a way to show them the literal ins and outs of affordable yet stylish oak framed garage designs? To allow them to literally stand inside an image of how their oak garage would look, or picture how it would fit in with the rest of their property?
Well, now there is! Thanks to the latest app technology, plus amazing advancements in virtual reality (VR) and augmented reality (AR), you can take your customers on a visual guided tour of their new oak garage, allowing them to explore the different designs available, and make easy decisions about number of bays, roof type, loft inclusion, dormers and whether they want an external staircase.
Our new range of premium,  ready-to-build, oak framed garage kits features designs which cost less than bespoke oak garages and involve shorter lead times. Because we have lots of choice, thanks to our large range and modular designs, we've made it easy for you and your customers to visualise the different options by incorporating the latest 3D technology into the online brochure when viewed on a mobile device.
Simply tap on the 3D model icon besides each design within the brochure, and you can take a walk through the oak framed garage, seeing it from every angle and inspecting every truss and frame.
Want to find out more about ready-to-build oak garages? Then be inspired by the images below, showing exactly how this new technology can bring our oak garage designs to life.
From online brochure to Augmented Reality (AR)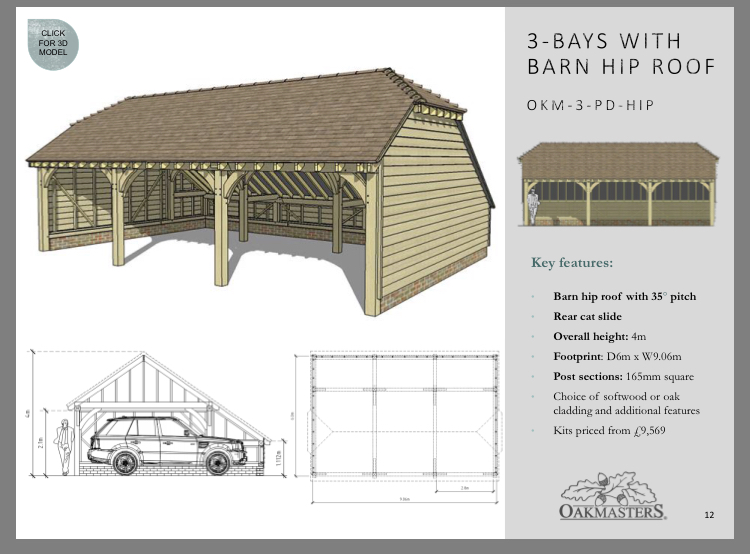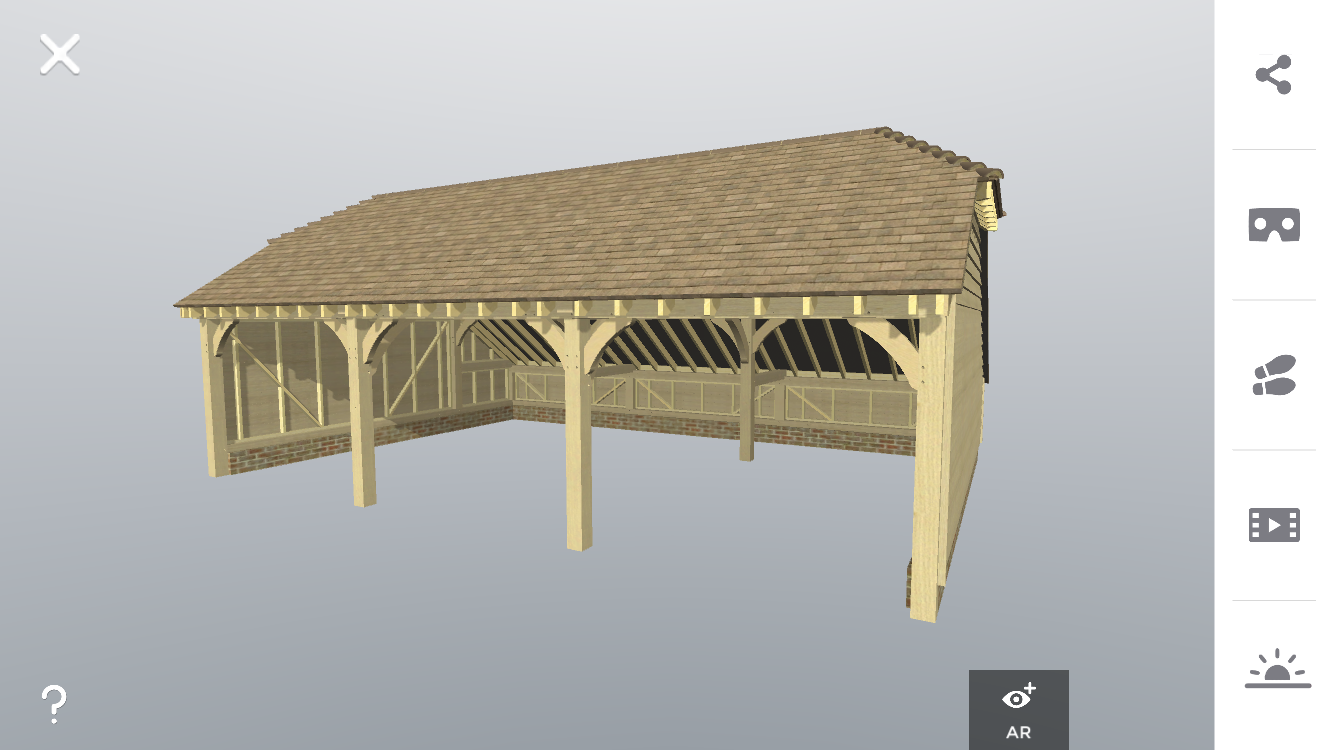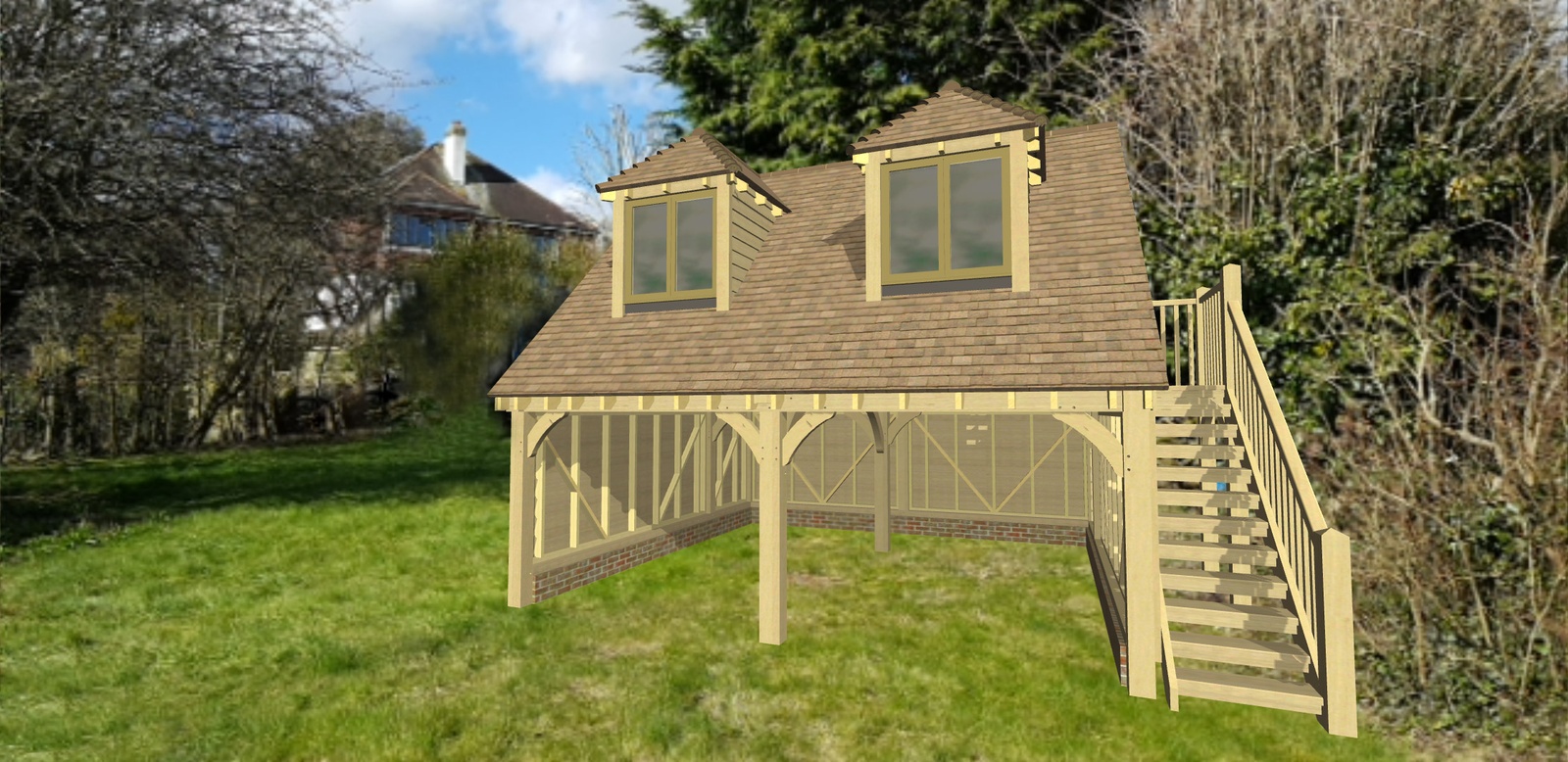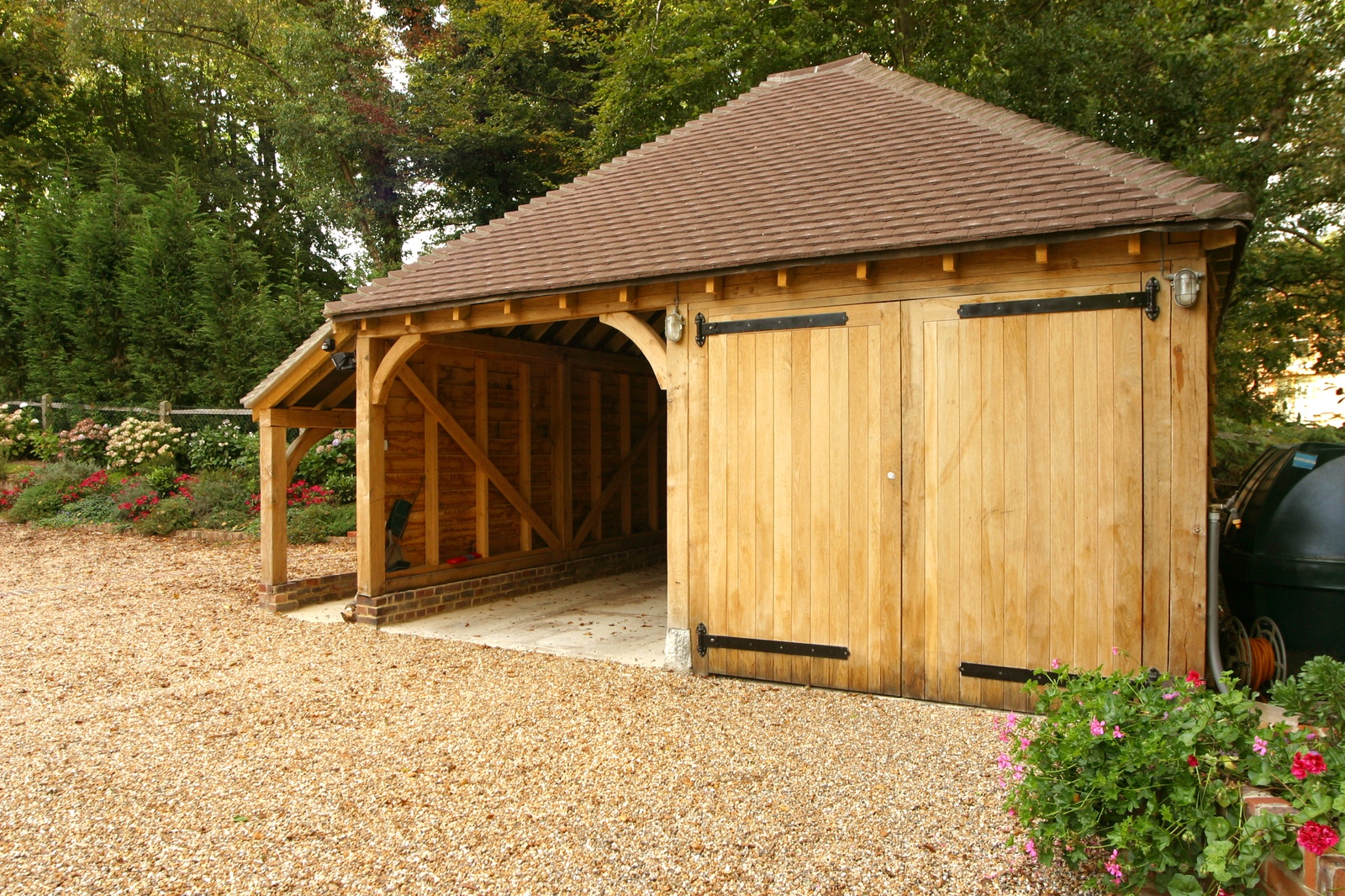 See the garage from every angle with a 360° view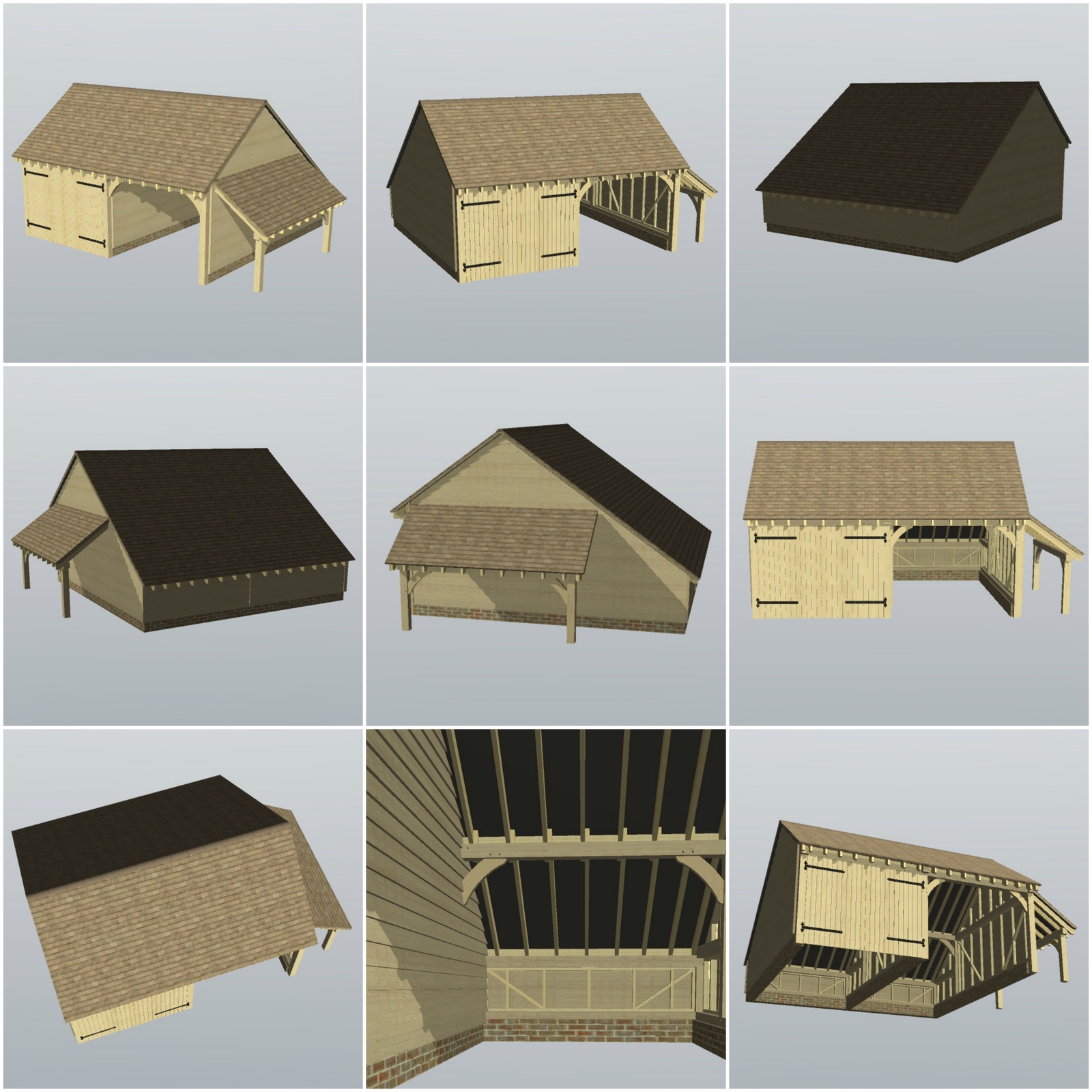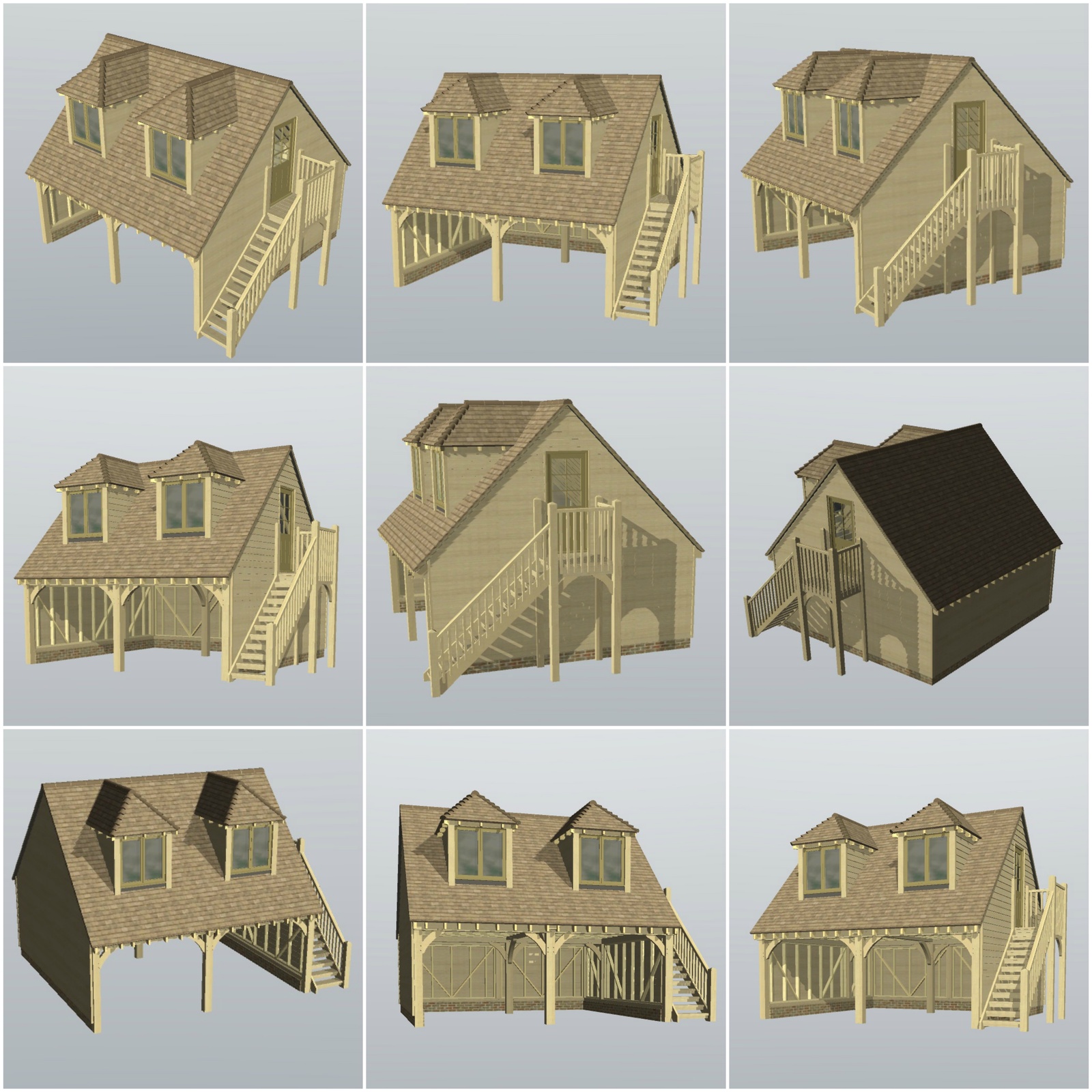 Visualise how the oak garage will look at different times of the day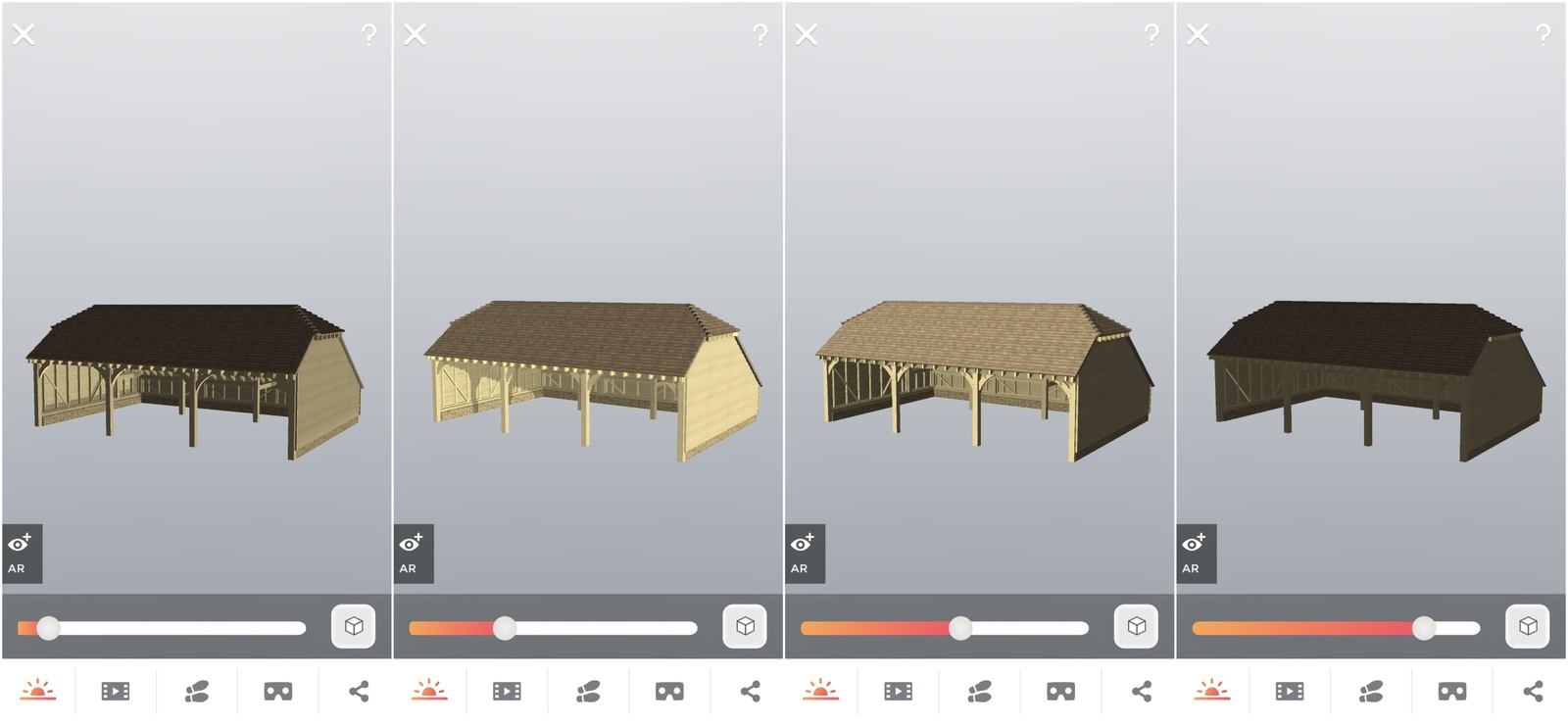 For more information about our ready-to-build, oak timber garage kits, take a look at our new ready to build oak garage brochure.  Equally, if your customers would prefer something more creative and individual, do have a look at our beautiful range of bespoke oak framed garages.
If you want to get some oak framed garage prices, or discuss your or your customers' ideas around any oak framed build project, our friendly and knowledgeable team are always happy to help. Give them a call on 01444 455 455.
Tags:
building with oak
garages & outbuildings
glulam timber buildings
help & advice
oak cladding
oak roofs & trusses