Oak Garages: bespoke or ready-to-build. Which is best for you?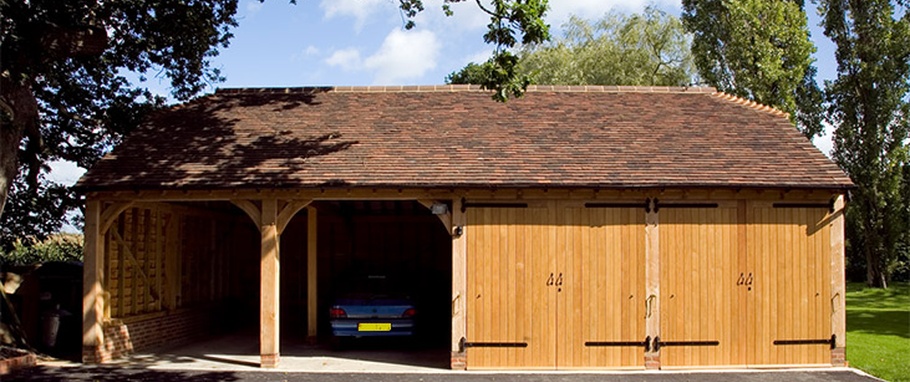 For many of us, a garage is a deal-breaker when it comes to choosing or rejecting a property. A house can have it all: the spacious downstairs, the double bedrooms and the sought-after en-suite, but if it doesn't have a garage to house the cars or store the equipment needed for various hobbies, a lot of us will simply walk away.
Adding a garage to a property can not only increase your storage space, but have a healthy impact upon your wallet also. According to a recent Halifax Insurance study, spending as little as £15,000 on a garage can boost the value of a home by 20 per cent.
Going bespoke
Beautiful, bespoke oak garages are ideal if you're looking to build something unique and perfect-for-you. With handcrafted oak garages you get exactly what you want; you choose the size, the type of roof, the amount of oak you want, the roof trusses …everything! With bespoke handmade oak garages, you can expect a long lead time when it comes to both a quote and construction, as we can give you a price only when the design is complete.
If you think bespoke handcrafted oak framed garages are right for you, take a look at this fantastic, 3-bay garage with loft office in Sussex. Complete with an upstairs loft office, this stunning oak garage with room above met the customers' exacting requirements and made the most of the extra space.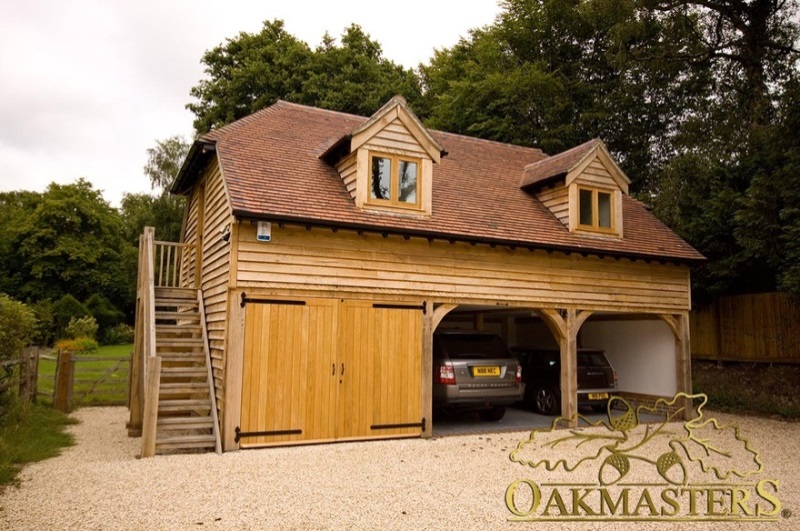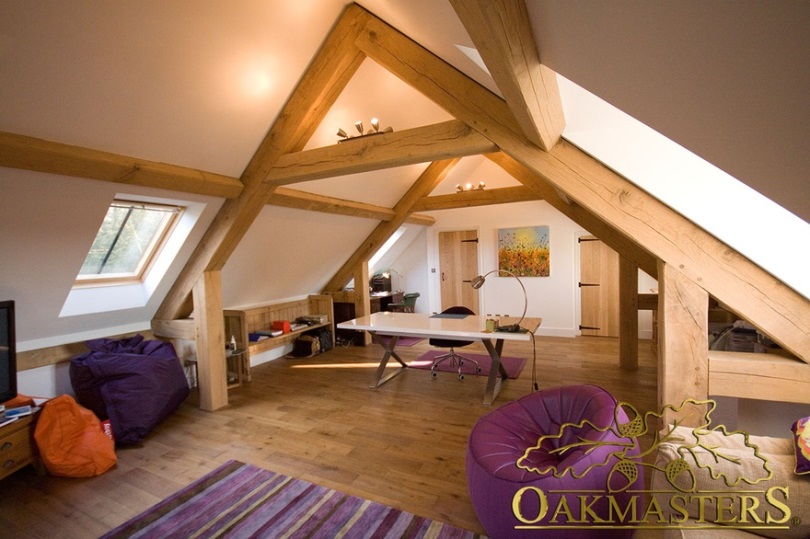 Ready-to-build
If custom garage oak frames are not for you, do consider our new range of premium, ready-to-build, oak framed garages.  Normally costing less than bespoke oak garage designs and entailing shorter lead times, garage kits may very well be the better choice for you. With all garage building kits, it is worth remembering you can't go all-out creative with a ready to build garage  (like you can with luxury oak garages), but should you choose a ready to make garage from us, you'll have lots of choice, thanks to our large range and modular designs.
Want to find out more about ready-to-build oak garages? Then be inspired by the example below. This fantastic, 2 bay oak framed garage is a standard design.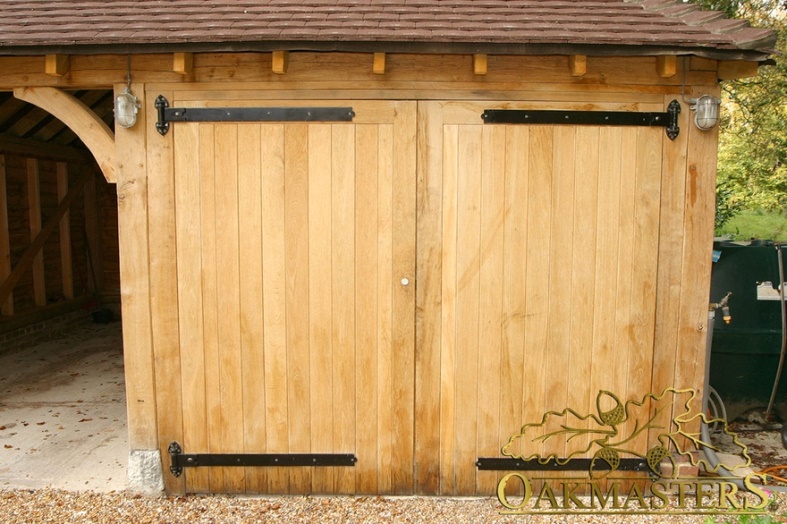 For more information about our ready-to-build, oak timber garage kits, take a look at our new brochure.
Dreaming of building your "forever" oak framed home? Thinking about renovating or extending the one you live in now? Then take a look at our inspirational gallery.  
If you want to get some oak framed garage prices, or discuss your ideas around any oak framed build project, our friendly and knowledgeable team are always happy to help. Give them a call on 01444 455 455.
Tags:
garages & outbuildings
oak framed houses