How to maximise your time in the garden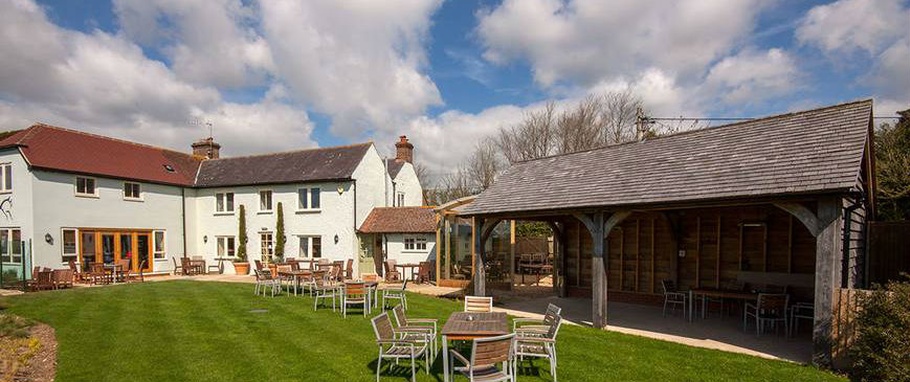 In previous blogs, we've looked a lot at how to make changes to improve your house. However, we can't forget a very important part of your property - your garden.
Whether you want to use it to relax and wind down after a long day or to entertain guests, your garden should be a comfortable space which is a seamless extension of your home.
Although we might rush outside at every opportunity during the summer, we often leave it abandoned during the colder and wetter months of the year. In fact, it has been reported that we only use our gardens for one third of the year, around 120 days, with 61% of us not using our gardens at all in the winter. This doesn't have to be the case though!
Although the warm weather and sunny days are becoming fewer and shorter as summer fades away, we thought it would be appropriate to look at how you can make the most of your garden so you can turn it into a haven that can be used all year round. Plus, with the final bank holiday before Christmas, what better time to get outside, spend some time in the garden and make some changes.
Here are our top 5 tips for transforming your garden into a room that can be used come rain or shine:
1. Colour –Nobody wants to sit in a beautiful garden room and look out to a drab, dreary garden. Make sure you plan out your flower borders so that you have colour appearing all year round, or opt for some colourful foliage to give a slight boost. You could also consider adding some excitement with a new colour of paint for your fence or even your flower pots. There is also a huge range of all weather furniture and accessories which can instantly inject some colour into your space. Waterproof cushions are ideal and can create a cosy, comfortable space outside.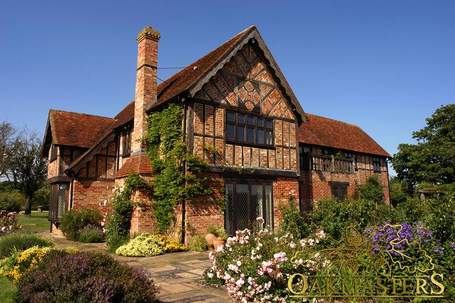 2. Light – Getting the lighting right in your garden is as important as getting it right inside your home. It can not only light up your garden, but create a lovely atmosphere and with the days getting shorter, it can help extend the amount of time you can spend outside. It doesn't have to be difficult to add lights either. Consider adding glass lanterns on your wall, spot lights in porch areas and you could even invest in solar panel lights to use along pathways. Even if you don't want to go outside, adding lights will make your garden shine, so you can still enjoy it from the warmth of your living room.
3. Decking – Whether you like the look of decking, or prefer patio slabs, creating a seating area will mean that you can sit outside whatever weather and avoid treading through soggy grass. Plan paths around your garden too so you can still enjoy the outdoors, but without getting muddy. 
4. Heat – A big problem for enjoying our gardens is the cold British weather. However, outdoor patio heaters are becoming increasingly popular and can help you enjoy the outside even in the coldest months. Or, if you're looking for something a little different, a pitted fire will not only keep you warm, but can also be a great social occasion, where everyone can sit around and enjoy a scrumptious BBQ.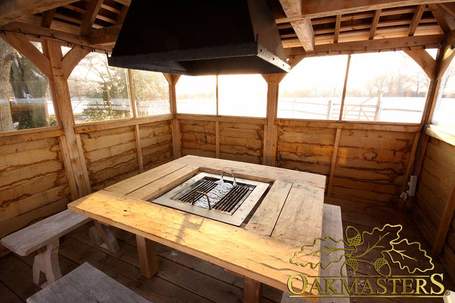 5. Sheltered Areas – Another way to enjoy your garden throughout the rainy months is to consider adding a sheltered area. There is a large range of options too, from a simple cover, to a large shed, or even a purpose built outbuilding. These spaces can be perfect to read, have a BBQ, work, carry out your hobby or just to just spend some time to relax. They could also double up as a handy wood store for the winter, or a place to pack away your garden items to protect them from the elements.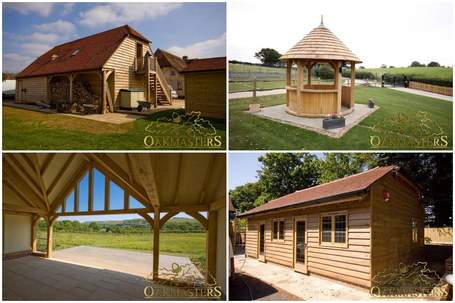 Are you looking to put your DIY skills to the test this bank holiday? Let us know what home or garden projects you've got planned for the weekend. 
Tags:
&
advice
help