How to add the 'wow factor' to your home this summer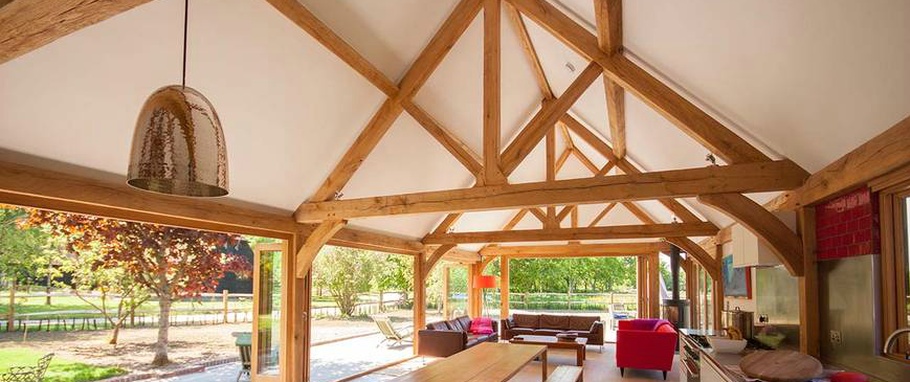 With spring well under way and summer fast approaching, now is the time that many people start self build, renovation, or home improvement projects. We therefore thought we would share 6 ideas to help create a home that stands out and has the 'wow factor'.
1. Extensions
Although an oak framed extension will require an initial outlay, it will help to add value to your property in the long run. It is also a useful additional living space and can allow you to remodel your home so that it better reflects your needs. A simple single or double storey extension can provide additional dining or living space, whilst going for a double height vaulted and glazed extension will certainly add a wow factor to your living area.
2. Garden rooms and orangeries
A garden room or orangery is a particularly desirable feature and will also add value to your home. They help to extend your living space, by adding an extra room, whether it's used as a home office, a gym, or to help create a larger, open plan living space. By adding large windows and doors, your home can be flooded with extra light, with views out to your garden, helping you to feel closer to the outdoors.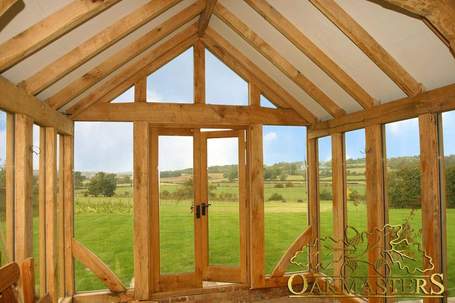 3. Pool rooms
Having a pool in your home is many people's dream, but why have an outdoor pool, when you could create a beautiful pool room, to enjoy swimming all year round, whatever the British weather brings!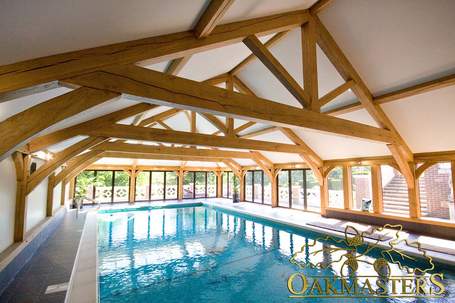 4. Open plan kitchen
For many people, the kitchen has become the hub of the home. But for that added 'wow factor', consider opening up the space and creating an open plan kitchen, dining area and living space. This will not only help to make your home look and feel bigger, but it will allow you to make better use of your space. It can then become much more than just a kitchen, but an area to cook, eat, work, relax, watch TV and entertain guests!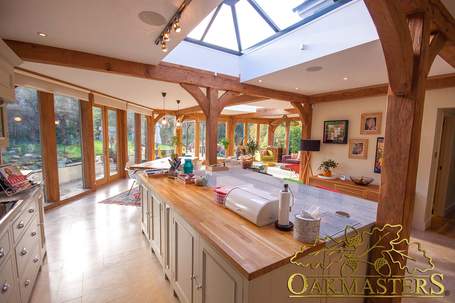 5. Vaulted roof
Adding high ceilings in your home can help to make any room feel larger and lighter. Adding an oak vaulted roof will take this development to the next stage, creating an impressive finish to your room. Not only do the oak trusses instantly add character to your home, but they create an interesting feature which can be further enhanced with well-placed lighting.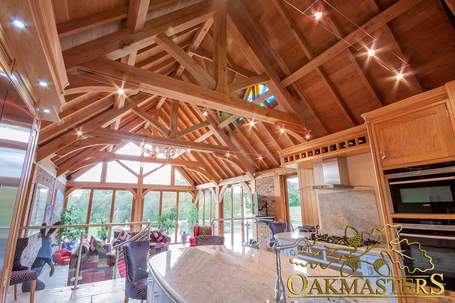 6. Interior finishes
Although making structural changes can have a big impact on the appearance of your home, don't forget how the interior finishes can also play an important role. Some simple TLC can make a difference, from re-painting doors and repairing cracks to de-cluttering and maintaining your garden. But for the 'wow factor', consider painting your walls a daring, contrasting colour, make your hallways appear much bigger by adding mirrors, select eye-catching furniture, or use materials such as oak to build on the existing character of your home.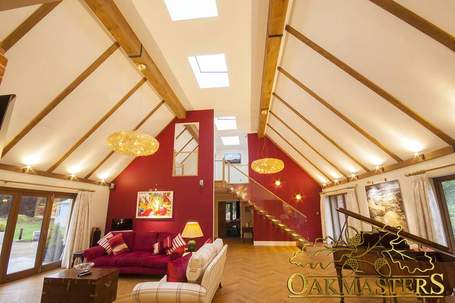 Would you like to create an impressive finish within your home? Get in touch with us at Oakmasters to see how we can help. Call 01444 455 455, or visit our website for more information.
For a unique collection of luxurious furniture and accessories for your home, visit our partner company, Port Wood Furniture Studio.
Tags:
case studies