Get truly inspired this summer: our pick of the best home building and improvement shows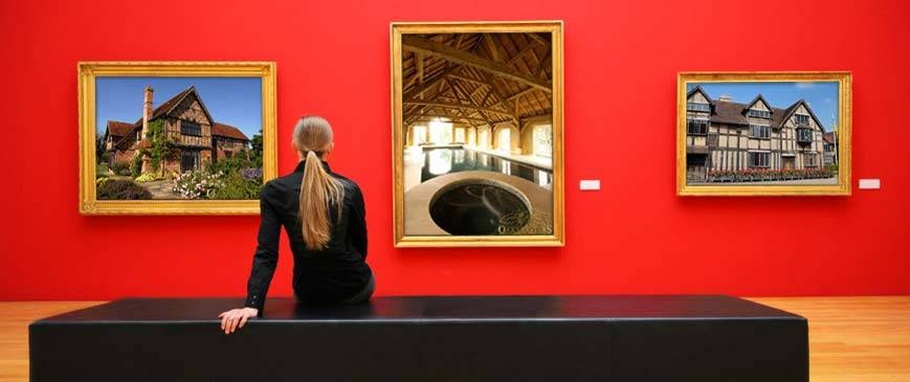 Whether you're planning on building your own home, adding an extension, or updating your interior for a fresh new look, get some design ideas and inspiration from this summer's latest events across the UK. Here are our top suggestions on events not to miss:
The Big Home Improvement Show
When: 20th – 22nd June 2014
Where: The National Self Build and Renovation Centre, Swindon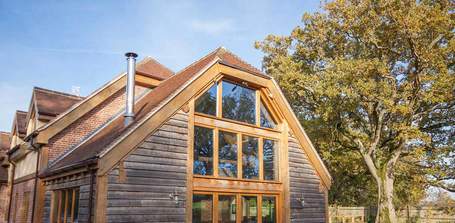 The BIG Home Improvement Show 2014 has everything you need to start on your home improvement projects, whether you're looking to add value with a stunning summer room, reduce your CO2 emissions by using new environmentally friendly materials, or have other ideas that you want to discuss with experts. There will be people on hand with free and impartial advice, helping you to make sure you get your project perfect first time. You will find lots of inspiration from over 250 suppliers and manufacturers. You will also be motivated to see your ideas through to completion with over 40 free seminars and workshops, as well as live demonstrations and guided walking tours. A popular session is the 'open for business' theatre, where industry experts share their knowledge and expertise to help make sure your project runs smoothly from start to finish.
Tickets are £5 each and under 16's can go for free. To book your place for this upcoming show, visit their website: http://www.nsbrc.co.uk/the-big-home-improvement-show 
If you can't make this show, NSBRC run a number of events throughout the year, including the Big Green Home Show in October 2014.
The Southern Homebuilding & Renovating and Home Improvement Show
When: 28th – 29th June 2014
Where: Sandown Park, Surrey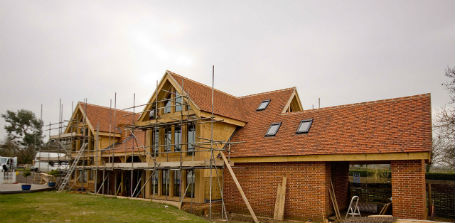 This event is the UK's largest self build and renovating event, so it is the perfect place to get expert advice, essential tips and design inspiration, helping you to start turning your plans into a reality. You can arrange a consultation with experts at the show to talk through your plans and ask for advice on planning permission, legal issues, finding the right trade people and much more! You can browse through 1000's of products, from over 220 suppliers, for excellent design ideas and inspiration. There will also be a number of informative seminars throughout the show, where industry experts share their knowledge and top tips.
Tickets are £8 in advance, or £12 on the day and under 16's go free. To find out more about the show and tickets to the event, visit the home building show website here: http://surrey.homebuildingshow.co.uk 
If you can't make this event, there are a number of home building shows across the UK later in the year, including London, Edinburgh, Harrogate and Somerset, as well as NEC and Glasgow at the start of 2015.
The Northern Home Show
When: 4th – 6th July 2014
Where: Manchester Central, Manchester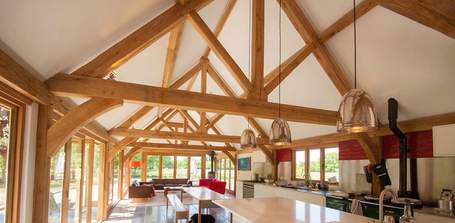 The Northern Home Show is the perfect place to create your dream home. Whether you're looking to improve your existing house through renovating, self building, updating your interior, adding energy efficient features or even landscaping your garden, The Northern Home Show has it all!
There will be over 120 exhibitors at the show, with products and services to help you get started with your home projects. There will be lots of help and advice from experts, including architects, interior designers, building control managers and many more. There will also be a number of workshops and seminars that you can attend to learn more and improve your DIY skills, helping you to save time and money.
Tickets for the show are £8 per person and children under 16 can go for free! If you would like to book tickets, or find out more about the event, visit their website: http://www.northernhomeshow.co.uk
If you're not in the north, there is also a Western Home Show starting 12th September 2014 (http://www.westernhomeshow.co.uk) and a Southern Home Show starting 31st January 2015 (http://www.southernhomeshow.co.uk).
If you would like more inspiration for your home projects, take a look at our gallery here http://www.oakmasters.co.uk/gallery or for advice, please call Oakmasters on 01444 455 455.
Tags:
beam casings
building sustainably
help & advice
oak beams & component
oak framed houses
self build houses