Finding a plot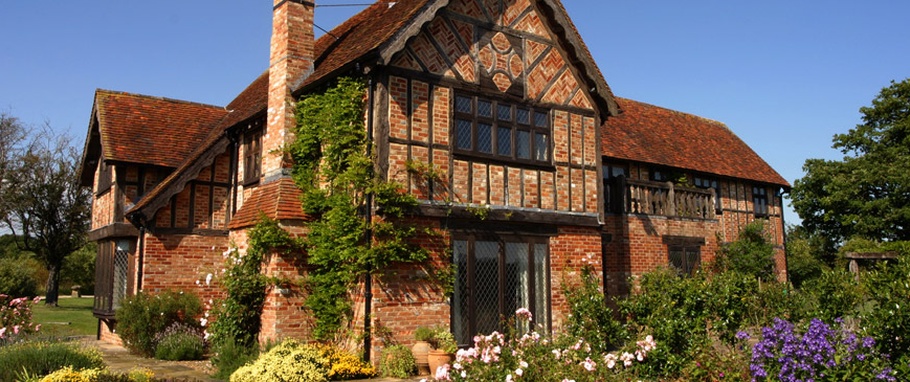 What differentiates a piece of land from a building plot? Quite simply, planning permission. When searching for a potential self-build location planning permission is absolutely crucial. In many ways it makes finding ideal plots of land for sale probably the biggest challenge in the whole self-build process. Without it, nothing can go forward and it is even likely to dictate some of the design elements and decisions you make about your build.
All local councils have a Development Plan available at their local offices, where you can find out the areas that planning permission is most likely to be granted. You can trace the owner of a particular plot through the Land Registry.
Applications for planning permission are held by the Local Authority for five years. It is possible to obtain a plot of land for which permission has been gained but where development has not gone ahead. Spend time going over recent and past planning applications but always make sure the planning permission is active and current. Ask your solicitor to make a full search and to check for any restrictions and conditions.
As a cost saver, you should also consider what access you have to utilities from your prospective plot.
Plotsearch
This is the UK's premier self build land finding website. It lists more than 6000 plot and renovation opportunities from thousands of information sources, including details of plots not often listed elsewhere - private sellers, utility companies, local authorities etc. The plots listed are also genuine building plots on which you can build a home – not greenbelt or agricultural land.
Plotsearch Key features:
New plots added daily from over 10,000 sources and verified on a five day cycle
Early warning PlotAlert system by email or SMS
Unique aerial view service – available in England and Wales
Plotshare facility which allows you to share multi-plot sites with other self builders
Saves you valuable time and effort
Links to maps for each plot
Experienced staff to answer any questions you may have
With a Plotsearch subscription you will have the most relevant, up to date info at your fingertips, accessed from the comfort of your own home. A choice of subscription packages are available including lifetime access with no subscription to renew ever.
Visit Plotsearch to find out more
Estate Agents
They will either have plots available on their books, or be able to negotiate for one on your behalf. If you are looking to demolish and rebuild rather than renovate an existing property, which can be more cost effective, they will be able to provide you with details of any run down housing. On your behalf they can approach clients selling a house with land that can be divided, and encourage them to sell this as two properties rather than one. They can notify you of imminent property auctions.
When communicating with estate agents it is wise to check in with them each week to keep the ball rolling. Also make sure they are aware as to whether you need finance or are a cash buyer.
Other sources of information
The Media: Relevant sections of local newspapers, self-build publications such as Exchange & Mart, Country Life, Build-It, Home Building & Renovating and Self-Build & Design.
Local Councils, public bodies, national conglomerates and industry giants who may have land to sell. You could approach these through a solicitor or make direct contact with the Estates Department, Chief Executive or appropriate Area Manager.
Other developers: They may have spare plots available - however they may only sell these on the condition that they proceed with the build themselves.
Property Professionals: Surveyors, architects and solicitors may also have lists of land for sale.
Independant Land Finding Agencies that specialize in searching on your behalf. They tend to act locally, but the larger ones can be found the Internet or in self-build magazines.
Alternatively you can make your own investigations into your chosen local area and make casual enquiries with residents. A good approach might be to place a personal advertisement in the local paper indicating what you are looking for, with emphasis on planning permission.
Tags:
help & advice
self build houses