Delivering inspiration: transforming a boring garage into a beautiful gym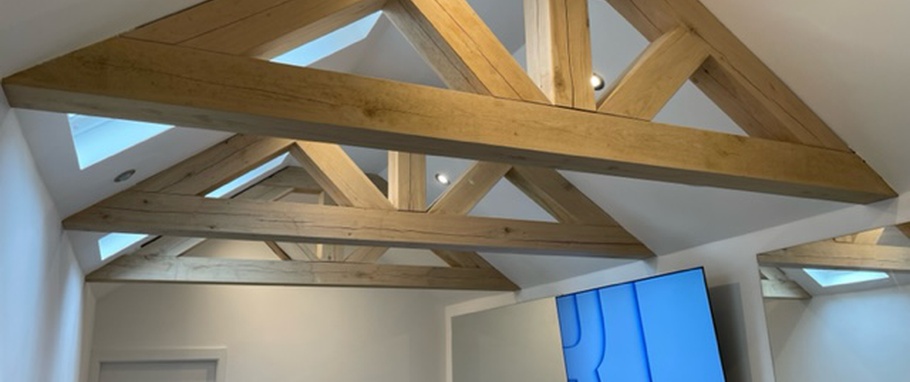 Anil P. had a vision for his garage gym conversion and trusted Oakmasters to help him deliver it.
"We moved into our new home in 2012, and the garage immediately became a dumping ground for junk," he said. Anil and his family decided the 47ft long garage was the perfect place to create a custom gym, but he wanted more than a boring white box. 
"I wanted to create three areas: a storage space, a traditional garage for my cars and a gym with some personality!". Searching online for some inspiration, Anil saw some examples of oak beams from Oakmasters and decided to give us a call. 
Ed and the team at Oakmasters understood Anil's vision for the space and helped him transform it into a reality. Working with an architect, Anil decided on a gym with an 18ft x 10ft footprint and trusted Oakmasters to create bespoke oak beams to provide warmth and personality to the space. Oakmasters supplied the beams, which were then installed by the on site builder.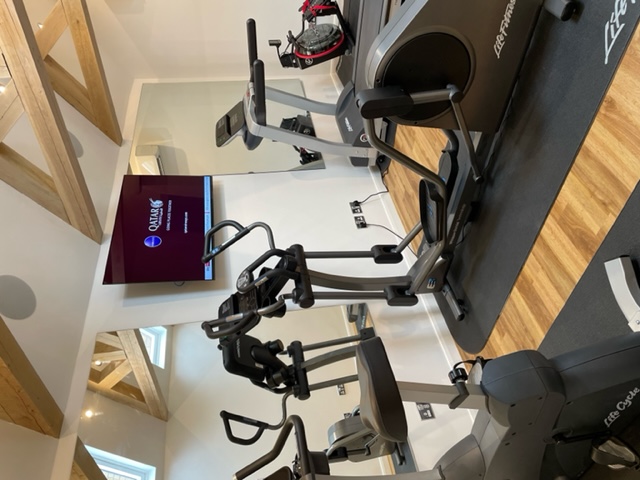 "Working with Ed and Val was a pleasure," said Anil. "During a global shortage of oak, they kept me informed of progress throughout." The Oakmasters team provided expert guidance on caring for the oak beams, ensuring they look their best for decades to come.
The only stress for Anil was measurements. "I double-checked every measurement from the builder and the architect to ensure the oak beams would slot perfectly into the space!" They did, and as you can see from the pictures, the results are breathtaking.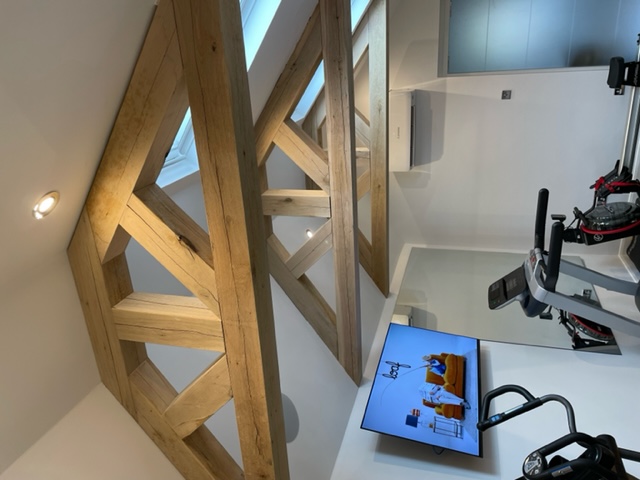 The gym was completed in March 2022. Was Anil happy with the results? "Everyone who sees the gym says the oak beam frames make the room," says Anil. "Without them, it would be a sterile, white, plain-looking box."
"That was what my inspiration was, and it was 100% delivered.," he says.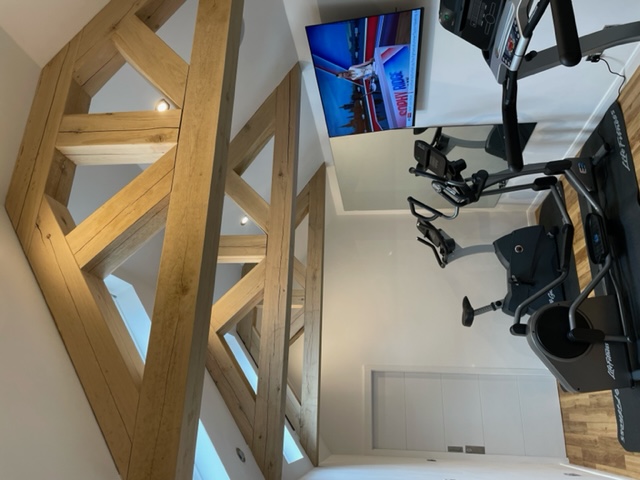 Delivering inspiration is what we do at Oakmasters. If you have a project to discuss or a vision for a space, contact us today, and we can work together to make it a reality!