Creating a magical wedding venue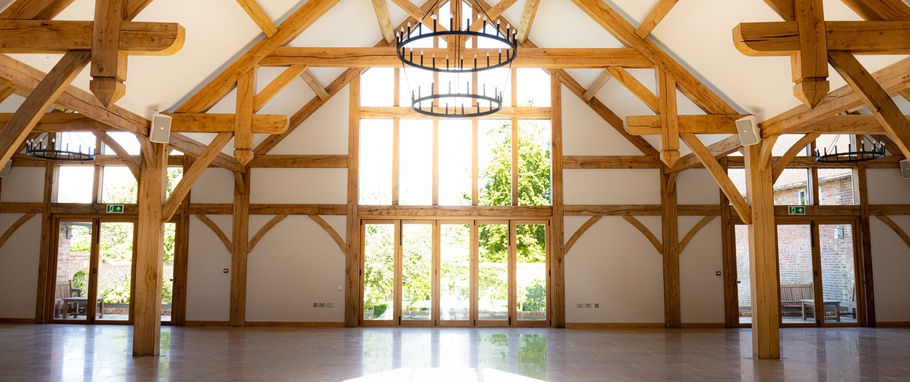 Greentrees Estate is an idyllic country retreat that provides a magical wedding setting. At the heart of the estate is the Oak Hall, a magnificent new timber-framed barn crafted by Oakmasters which offers a beautiful backdrop for all types of special events.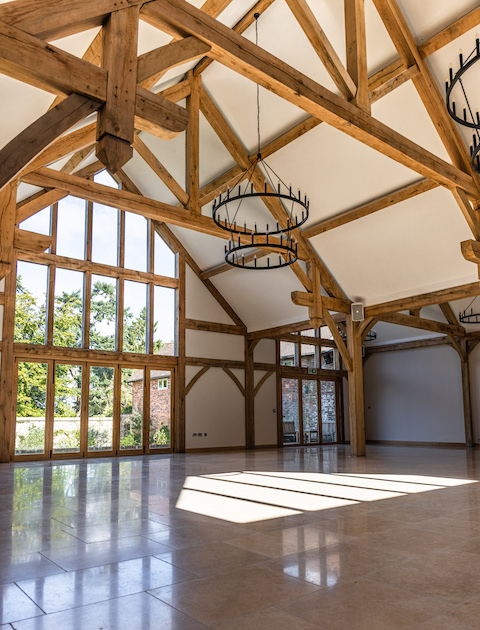 The team at Greentrees Estate had the vision to transform two dilapidated barns into a venue for celebrations. The ambitious plans included revitalising the two existing structures, adding a grand porch entrance, and constructing a new, oak framed barn at the rear.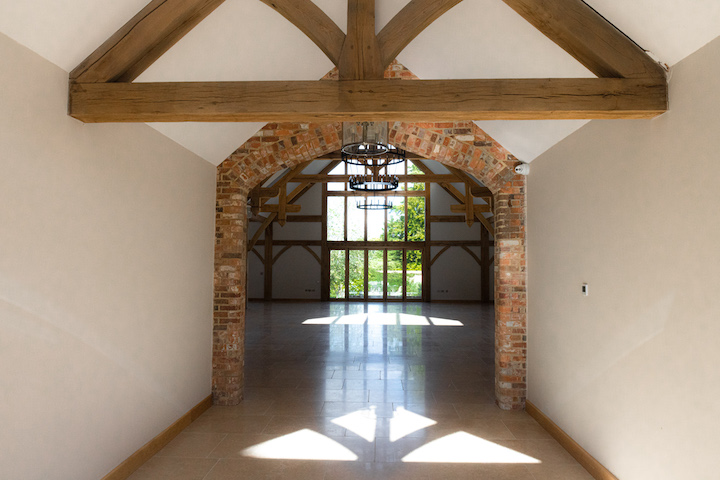 Greentrees Estate entrusted our master craftspeople to bring the plans to life. We selected high-quality oak and created the intricate design according to precision plans. The oak structure was delivered to the estate, where the on-site team assembled it.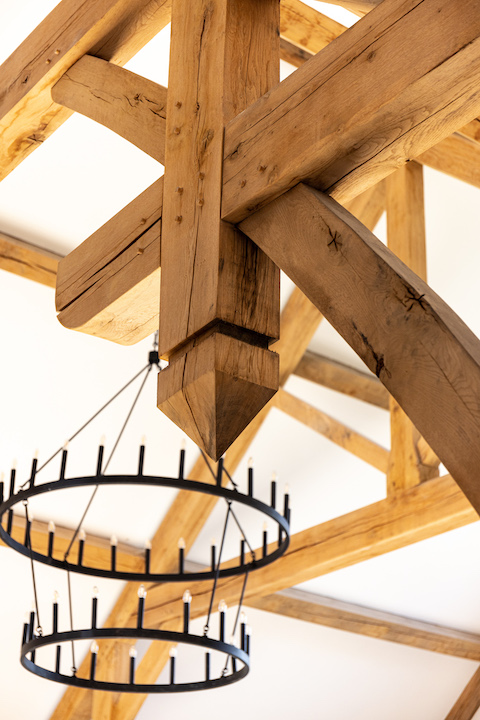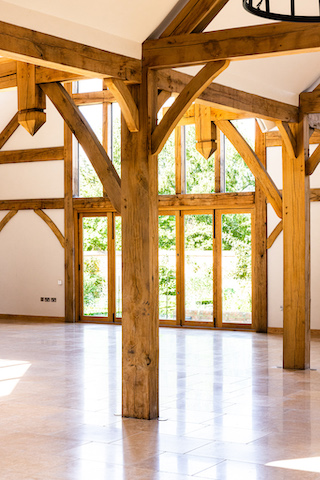 As the building took shape, it was clear to see the quality of the construction and craft. The porch provides an elegant entry and exit whilst also acting as a frame for photographs of the big day.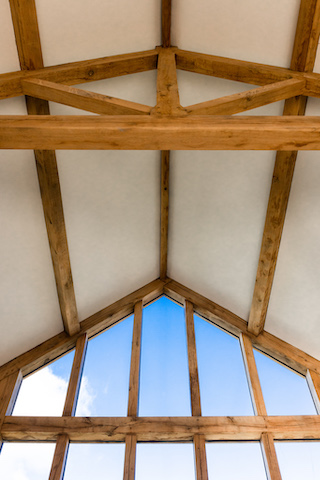 The ornate internal structure features many attractive design features which provide a breath-taking backdrop to any wedding or special occasion. As the timbers age, they'll develop more character, becoming a part of the fabric of the new and old buildings, making these individual structures feel even more like one.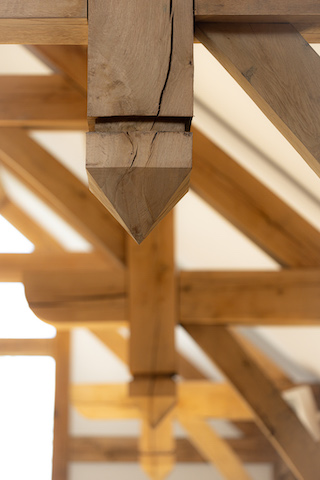 Oakmasters has helped breathe new life into two old buildings, providing a bespoke oak frame that has transformed this tired structure into a stunning event venue.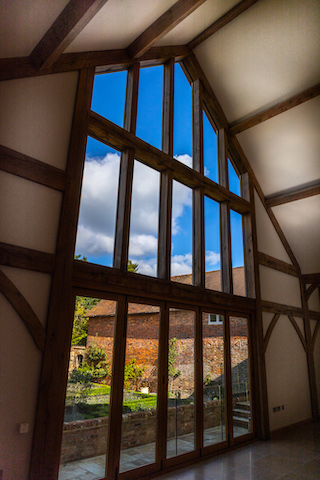 If you have a vision for a renovation, an Oak framed structure might be the perfect solution! Visit our Gallery for inspiration, and let Oakmasters help make your dream come true.